READ IN: Español
Almost a month after presenting his autumn/winter 22 proposal during Milan Fashion Week (MFW) and celebrating his return to the runways, Giuliano Calza, creative director of GCDS, has put his clothing and accessories brand back in the news, due to the capsule collection he has just launched in collaboration with "One Piece".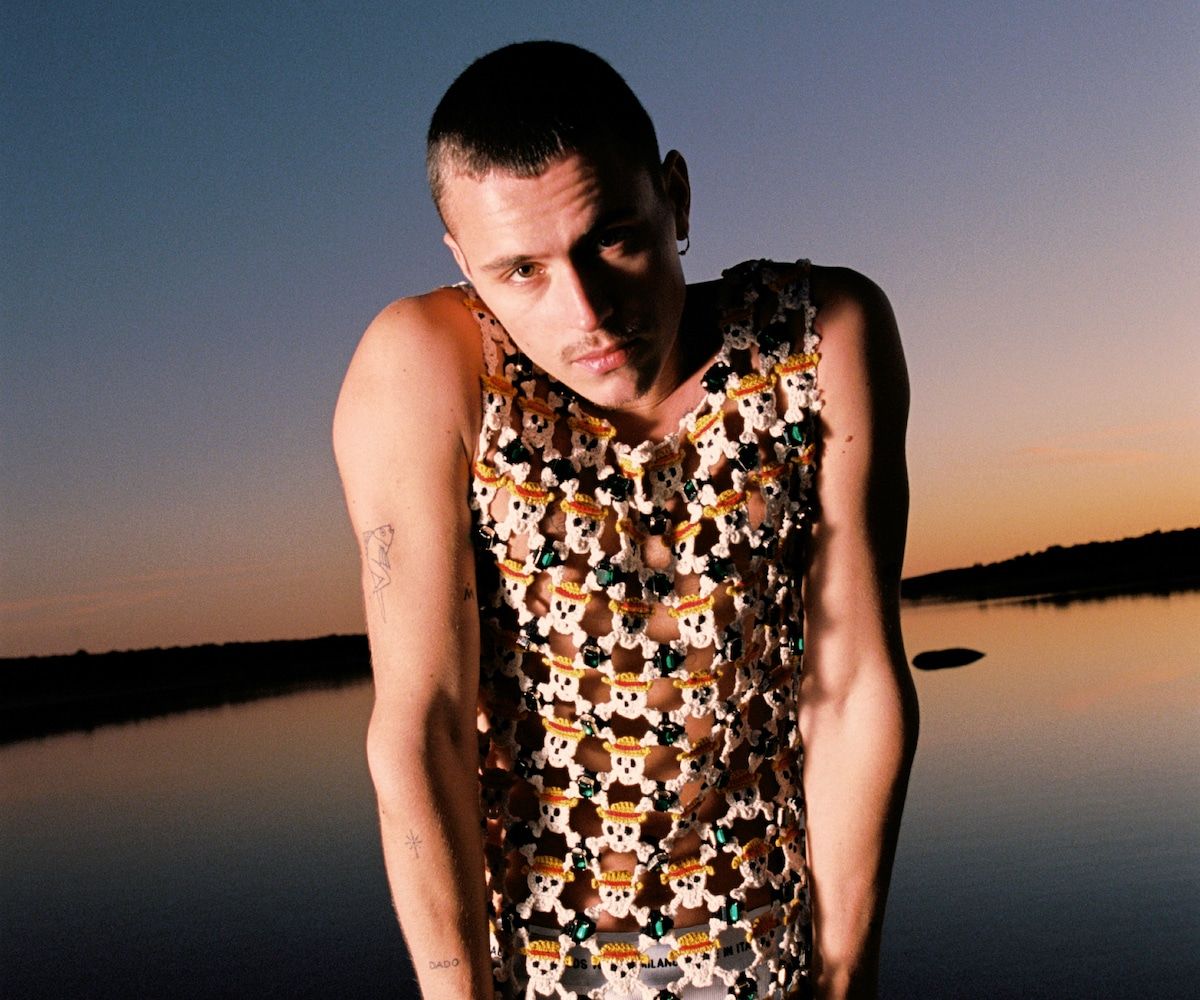 For those of you who don't know what "One Piece" is, let us tell you. O.P. is a famous Japanese manga series created by Eiichiro Oda in 1997. So if you like this kind of cartoons and adventures, or simply already know the series, this is your dream collection.
The capsule is the result of Calza's admiration and passion for this type of cartoon, and is inspired by Eiichiro's underwater designs. As we can see in the images of the lookbook, the graphics created by Oda have taken over the garments, becoming clear protagonists. And now that we're talking about clothes, do you want to know what you can find in this mini collection? Sure you do, take note: bowling shirts, cargo sweatshirts, knitted jumpers, XL t-shirts, bodysuits, palazzo trousers, handmade crochet tops and a black dress reminiscent of the famous skull.
And for those of you who are real fans of the series and your favourite characters are Doflamingo or Shirahoshi, this is your moment, you're in luck, as they appear in giant size in a pink sequined cardigan and a crop sweatshirt. Ah! And one last thing, keep an eye on the wide-brimmed hats with laces, you'll love them.
What do you think of the GCDS capsule collection with "One Piece"? You like it, don't you? If so, you should know that it is already available in any of its physical and online shops.