READ IN: Español
Italian fashion house GCDS and British shoe brand Clarks join forces to launch a luxury unisex collection of clogs and moccasins.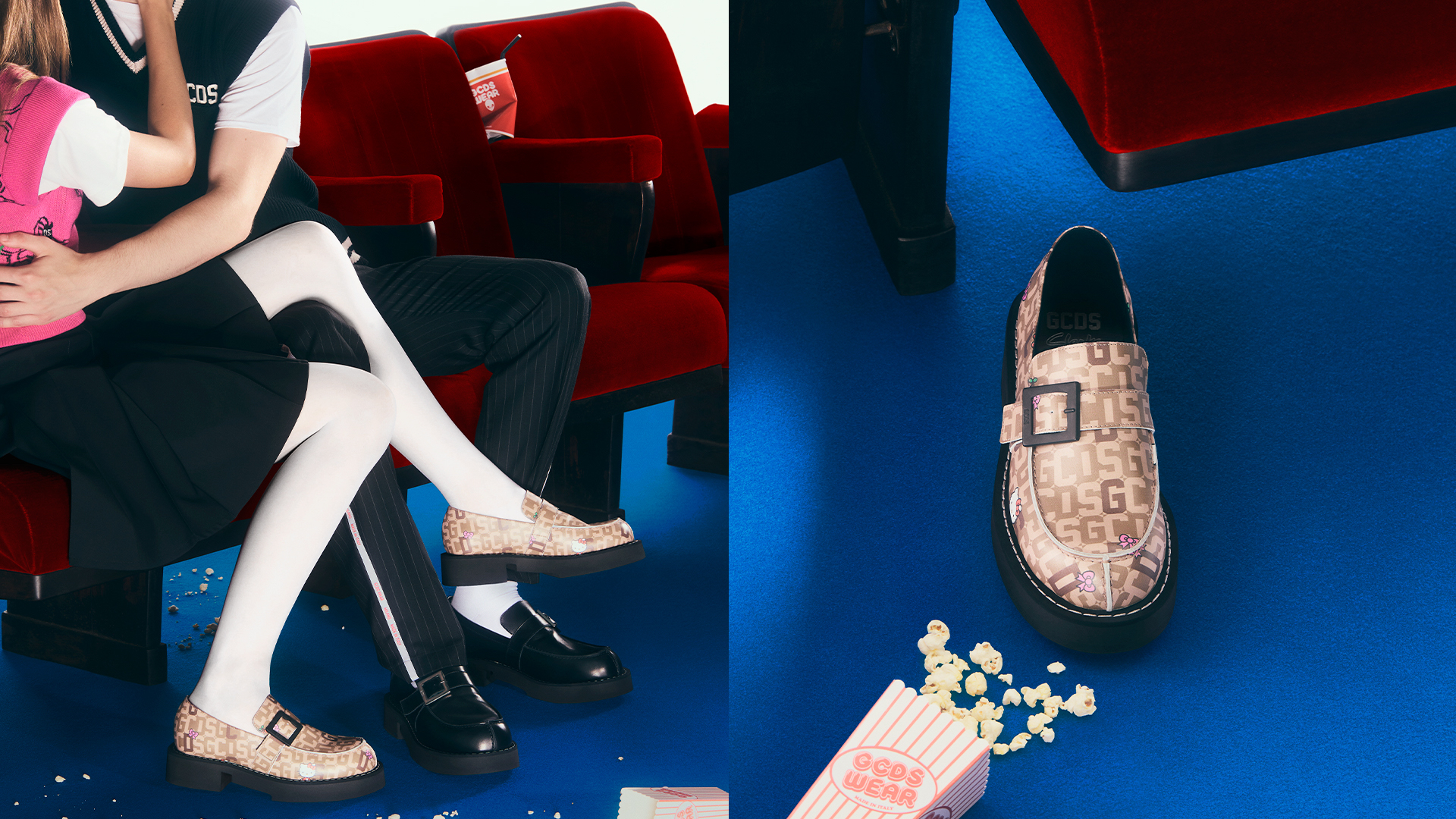 Expressiveness, inclusiveness and subversiveness. For its latest foray into footwear, GCDS has introduced a rule-breaking version of a long-standing legend, which it presents through a fun campaign.
The starting point was to create a formal shoe that everyone could wear. "The aim of the project was to design the perfect shoes for both smart and everyday wear. When I was a kid, I always thought Clarks were the shoes for important occasions, and now, thanks to this amazing collaboration between us, I think these are the right shoes for any occasion," says Giuliano Calza.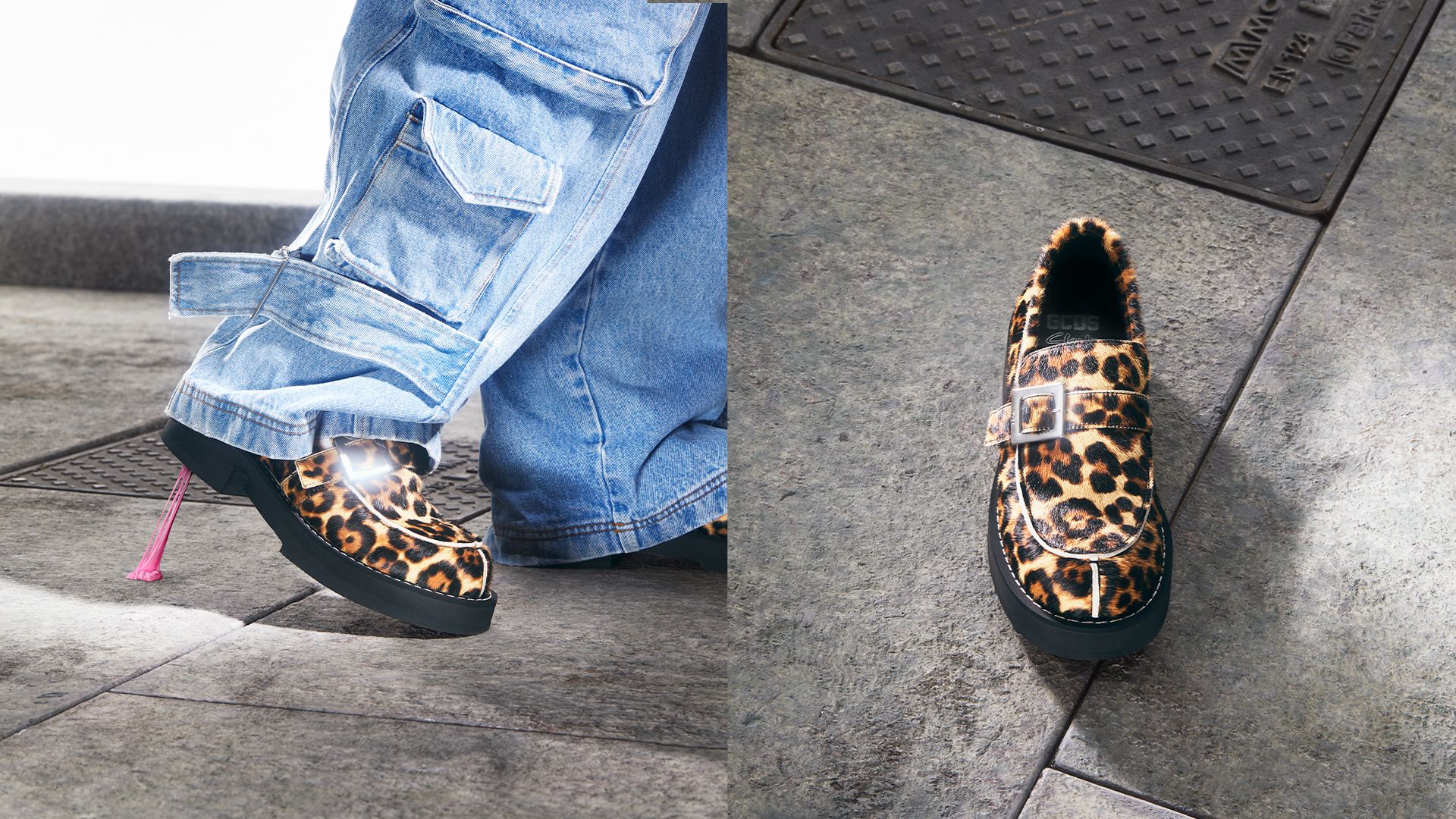 Captured in four distinct environments by photographer Pietro Cocco, the GCDS x Clarks campaign is a study in versatility. Inspired by the mix of the British brand's timeless aesthetic and the Italian brand's penchant for reinvention, Giuliano transports shoes to new worlds.
Throughout the images there is a high contrast that injects energy and an improvisational style that makes each shot feel like an interrupted still life, then animated with an otherworldly aesthetic.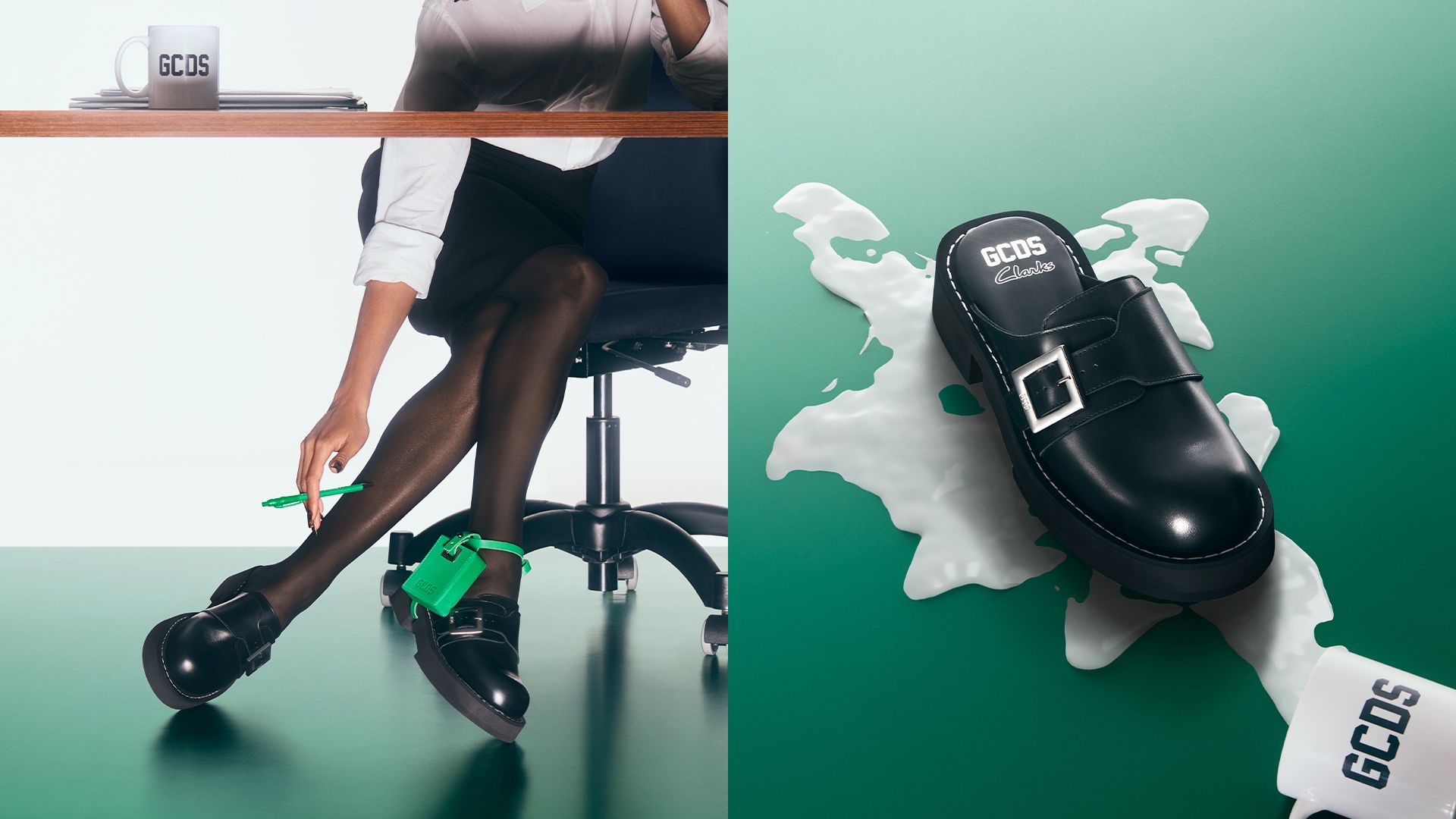 From one place to another, the campaign consolidates GCDS's ability to cross contexts and invent new definitions. Simply put, when you wear these shoes, there are no limits. Through Pietro Cocco's lens and with Giuliano's sensibility in mind, each image becomes a quest to discover humanising details, from crumpled glasses in the cinema to a piece of chewing gum stuck to loafers. Playful, astute and totally real images, made in the GCDS way.
A classic yet contemporary collaboration. The black leather version of the moccasin is a testament to Clarks' expertise, while the antiqued-effect option offers a more grunge style. Finally, the leopard print is only for the most daring, as are the Penny Pockets: a removable GCDS pouch that ties around the ankle and attaches to the shoes.