READ IN: Español
Acne Studios reinterprets its iconic 08STHLM silhouette to elevate it to a higher level of glamour. Wrapped in an authentic layer of glitter, the High Glitter will make you sparkle with every step you take.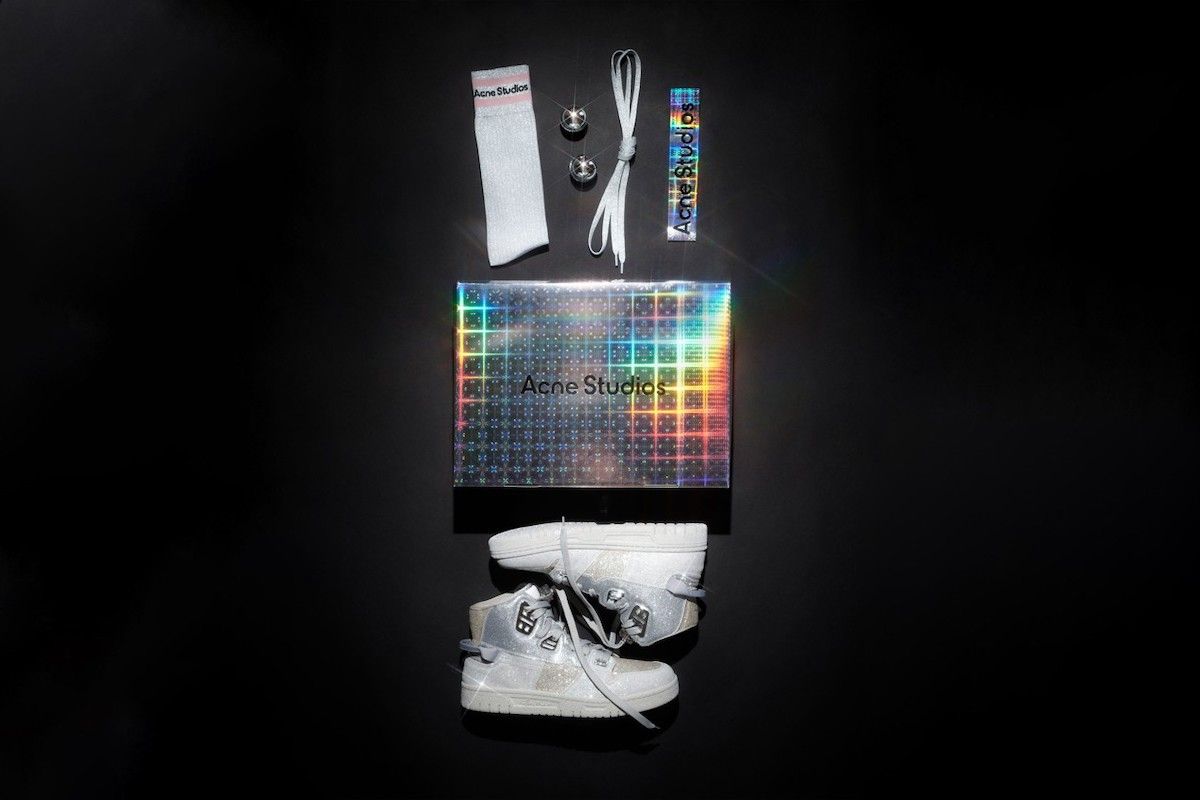 The Swedish fashion house launches a limited edition of only 300 pairs of its new 08STHLM sneakers. Available in white, silver and gray, the new designs offer the dose of elegance needed to sweep wherever you go and include all kinds of details such as the Acne Studios logo on the laces, heel and midsole. In addition, all sorts of accessories are included to match the sneakers, such as shiny knee-high socks, glitter laces, a holographic sticker and even deodorant.
Take a look at the gallery and don't miss any detail:
The new version of the 08STHLM High Glitter by Acne Studios is now available in the online boutique and in the brand's physical stores. You can get a pair for the price of 590€.