READ IN: Español
It has been a long wait to know the final result of the common work between KITH and Calvin Klein. The brand that appeared on the fashion scene in 2011 became big with collaborative collections like the one presented today with Calvin Klein. Both pay homage to life in the Queens district in the 90s with a short advertising film inspired by the childhood of Ronnie Fieg, founder of KITH. The presentation lookbook stars Gigi Hadid.
The short film came about in a very special way. Fieg has written in his Instagram account that his childhood is remembered in this way, among bikes, basketball courts and friends. The relaxed and happy atmosphere of 96. It also evokes the moment when, with his weekend work, he was able to buy her first pair of Calvin Klein boxers. All this marked his steps in the industry.
The protagonist of the film wears the garments of the collection as a central point, the pieces of the capsule collection are part of the whole story. The aesthetics marked by the era where the underpants were CK and the jackets were Polo RL. Everything converges and flows in an exquisite way on the drop of Sky's The Limit by Notoriuos B.I.G.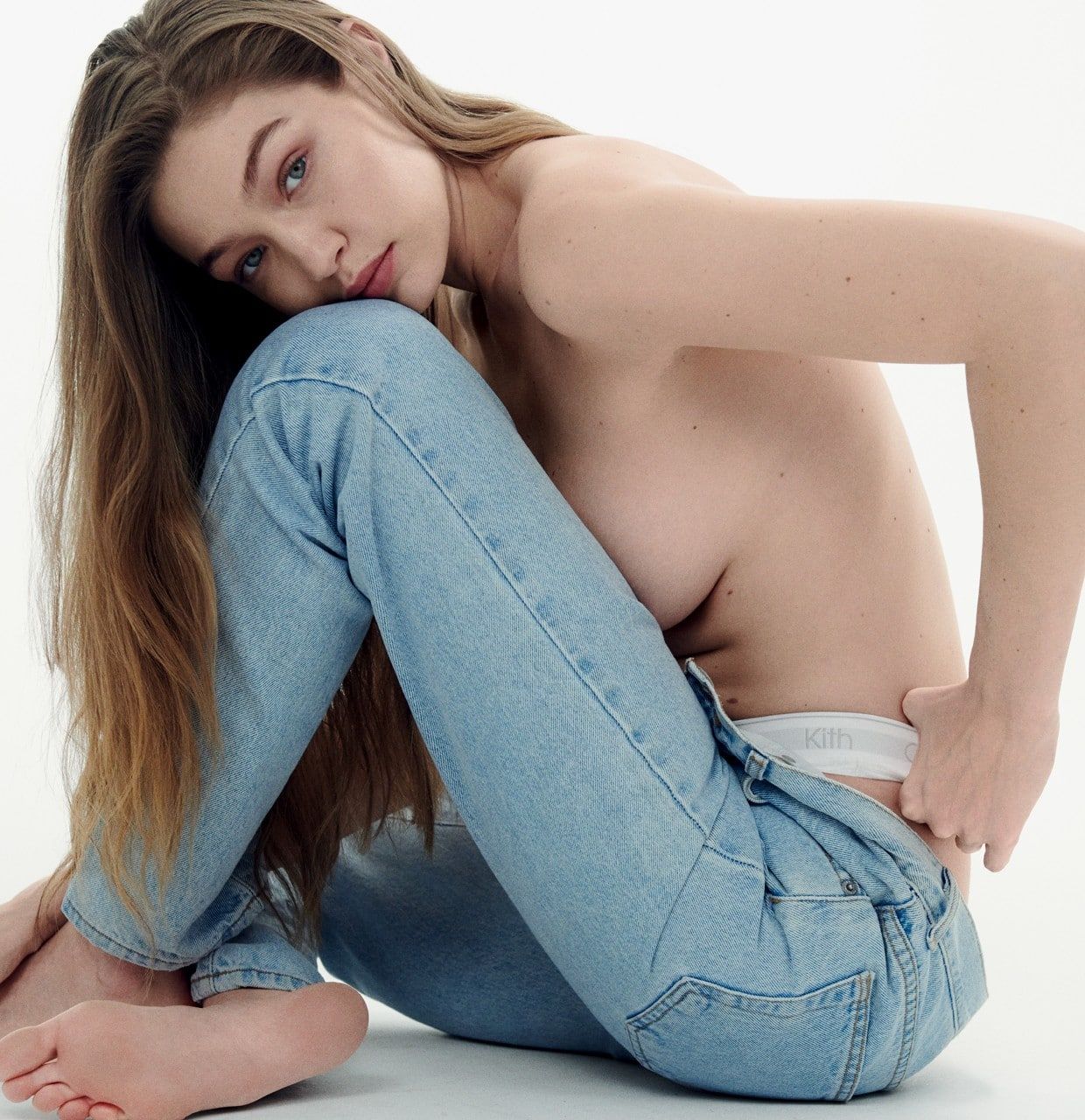 Stealing part of the attention of the short film is the lookbook starring Gigi Hadid. The Cass Bird-shot and Gabriella Karefa-Johnson campaign celebrates Calvin Klein's golden era in the 1990s. The supermodel wears the underwear of the capsule collection in intimate, raw photographs. For the first time, the top elastic finish will feature the name Clavin Klein and KITH. A detail that Ronnie is very proud of.
The work includes Classic products such as boxers for them and bralettes and thongs for them. All pieces are available in various colors: black, marbled gray, white, shark, woodrose and Cinder; very distinctive of the brand pair. On the other hand, we find Seasonal, a male underwear line in block colors such as black, white, navy blue, scarab, crimson and ultramarine. The garments focused on the female public use mesh fabrics, as well as as asymmetric bralettes with crossed backs and double bands.
KITH and Calvin Klein have also created a range of unisex T-shirts with graphics that play with the brand names, "Calvin Kith". Until tomorrow you will not be able to get hold of the products in this capsule collection which will be available at KITHS stores and on their official website.