READ IN: Español
Matthew M. Williams takes a haute couture approach to Givenchy's OI22 ready-to-wear collection. The combination of luxury and utility offers a unique style that combines simpler silhouettes with more ornamental ones.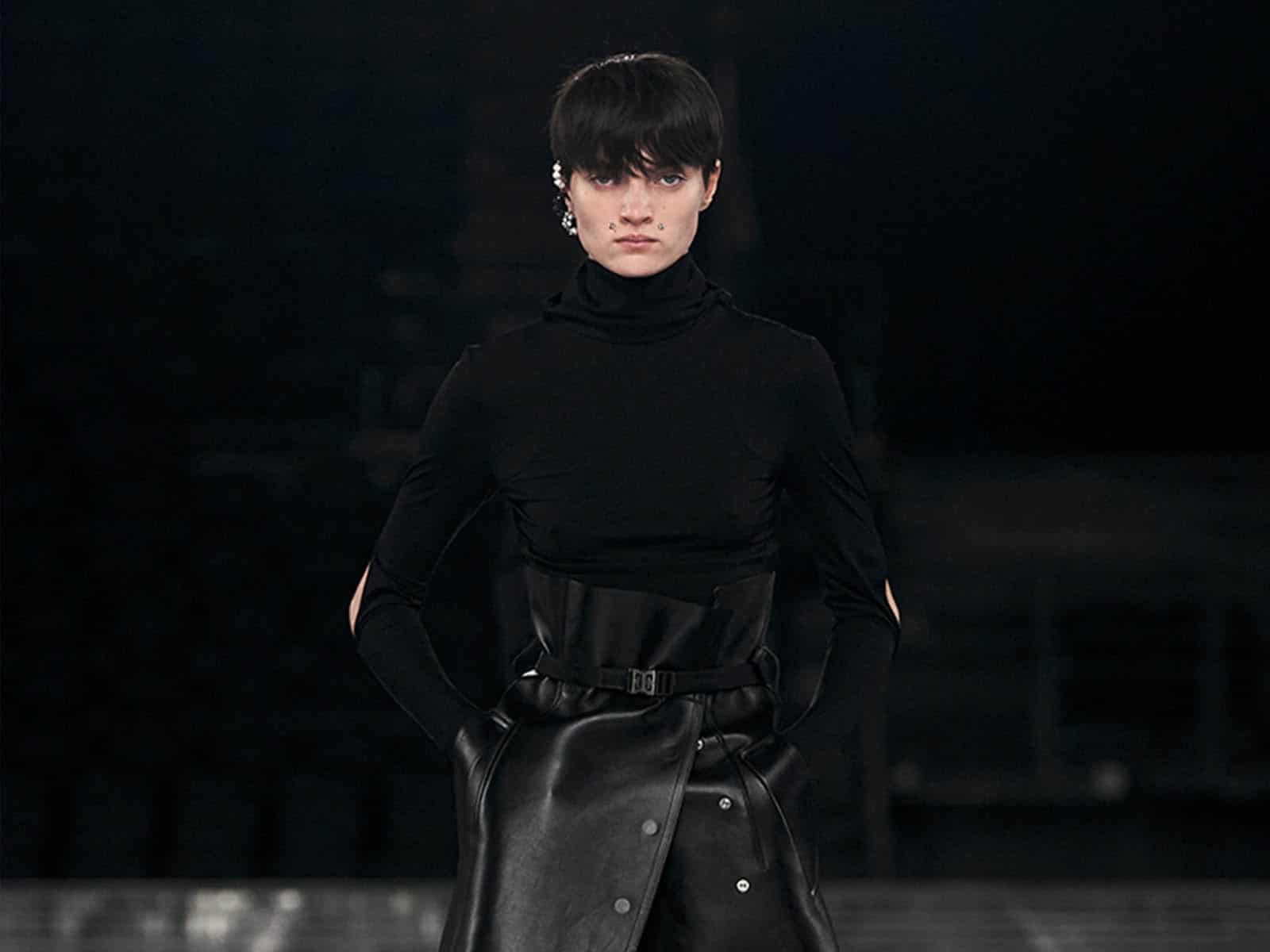 Simplicity is not the first word that comes to mind after seeing Givenchy's OI22 collection or the giant two-tiered light structure where it was presented. "It's about using things that are ready-to-wear, like a denim garment or a T-shirt with a graphic, in the same way we would a couture dress. Givenchy has a legacy of graphic tees and I wanted to embrace that, so all those pieces were built into the body last week, and they're all one piece".
Presented under the dark green and black combination, the collection includes ready-to-wear codes in the slightly more casual garments. From T-shirts and sweatshirts imitating rock band merchandise, oversized denim trousers and leather tracksuits, to XXL coats, the structure where the show was presented imitated a stadium. Under the light of four LED lamps like those used on football pitches, Givenchy's latest collection was a delightful mix of formal and casual.
"I really wanted to create a synthesis of powerful and sophisticated femininity, with an interplay of multiple American and Parisian influences, sports and craftsmanship. Alongside it sits a contemporary man with an instinct for chic nonchalance". As with everything Matthew M. Williams does, the capsule included different denim styles as an homage to his roots and sequins and pearls as an ode to Hubert de Givenchy's penchant for ornamentation.'
Throughout the entire OI22 collection, Hubert de Givenchy's haute couture archive is referenced through hardware that takes the form of jewels and pearls. Another key point is the 1955 ocelot print and black thistle that is highlighted in jewellery and shoes. The leather elements found throughout the collection continue to be present in Givenchy's signature stretch boots, New Hobo, Kenny and 4G bags marked by signature Lock hardware and updated shapes.
Now… Why not take a look at Marine Serre's latest "Hard Drive" collection?