READ IN: Español
In the midst of a renaissance, Matthew M. Williams presents his sartorial vision of Givenchy for summer 2022 through a new episode of escapism that connects the past with the future of the luxury house. It serves up large doses of artistry and fantasy.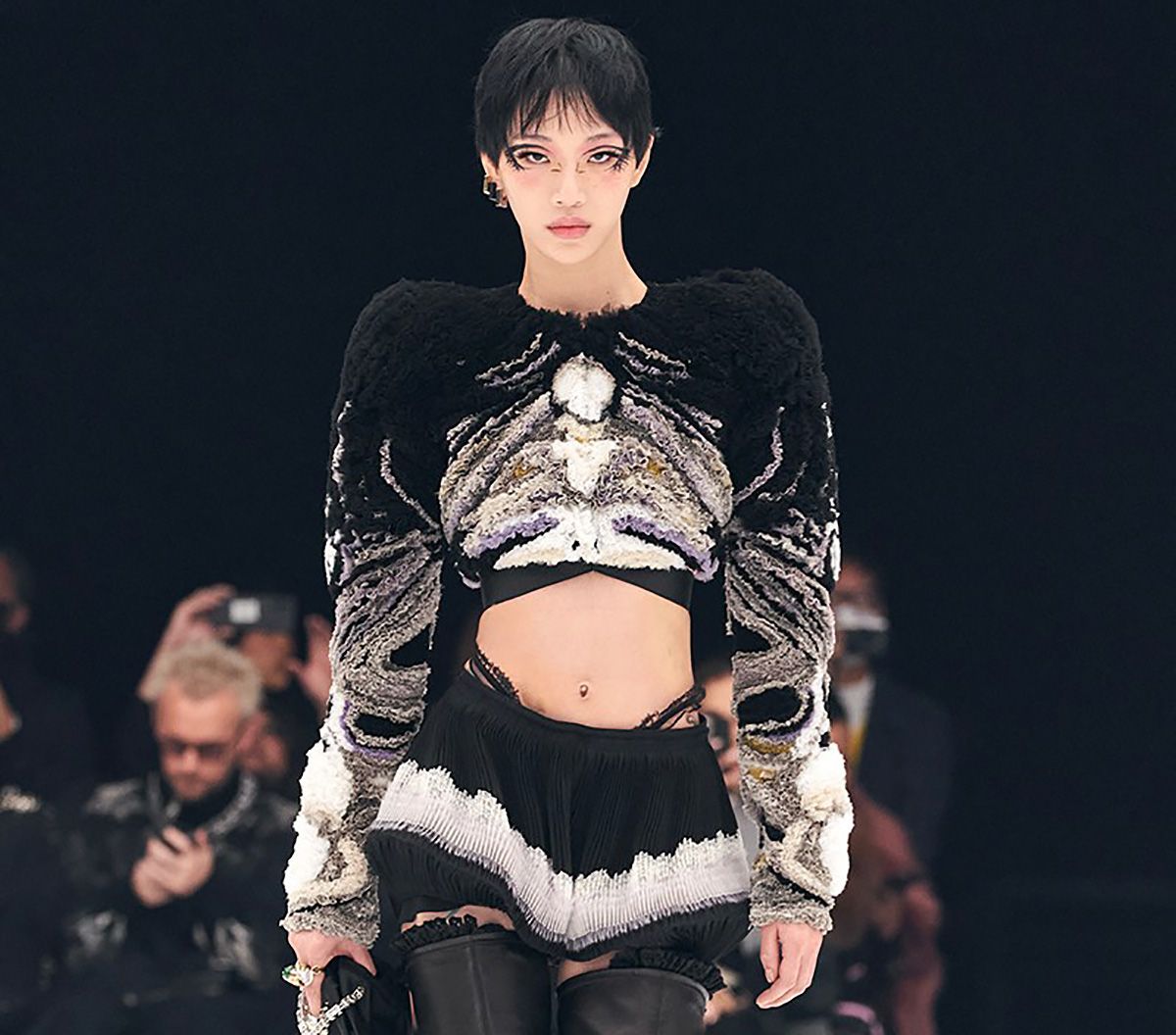 The creative director's luxury and utility weave the collection through a subtle mix of sinuous, diaphanous fabrics combined with his iconic hardware and technical materials. Beauty permeates the emotion in the material.
"For the SS22 collection, I wanted to draw on the tradition of Givenchy's history while at the same time looking to the future. To do this, I worked with people I admire in different disciplines who have truly unique perspectives, such as artist Josh Smith, whose iconic work is incorporated throughout the collection, and musician Young Thug, who created the entire score for the show. The collaboration and this collection offer people an extraordinarily immersive and special experience," said Matthew M. Williams.
THE FUTURE OF GIVENCHY
Williams' SS22 season is defined by an intense contrast between Givenchy's tradition and classicism, and subversive modernity through experimentation with materials. This collision of eras and influences is thus projected in garments that overlap and juxtapose, in traditional men's tailoring fabrics, mohair wools, Napa leathers, or corsets with shapes sculpted from the archive of Monsieur de Givenchy.
Experimentation builds in sync with the footwear proposition with a contemporary take on the clog in thigh-high and short styles with TPU heels. Other silhouettes include "4G" detailing branded on women's sandals and a hardwearing, fully knitted shoe through the exploration of craftsmanship.
Artist Josh Smith's artwork has just drawn much of the season's pieces through vibrant colours that accentuate Givenchy's traditional, dark palette. The rest of the interpretation is up to your imagination.