READ IN: Español
We already said in another post that Matthew M. Williams, current creative director of the French fashion house Givenchy, was doing an impeccable job with it, but not only in the world of garments and clothing, also in the world of accessories, and of course in the world of footwear. It is precisely in this field that we come to talk about, because today, Friday 6th May, the most avant-garde men's trainers you've ever seen have just gone on sale. Which ones? The TK-360.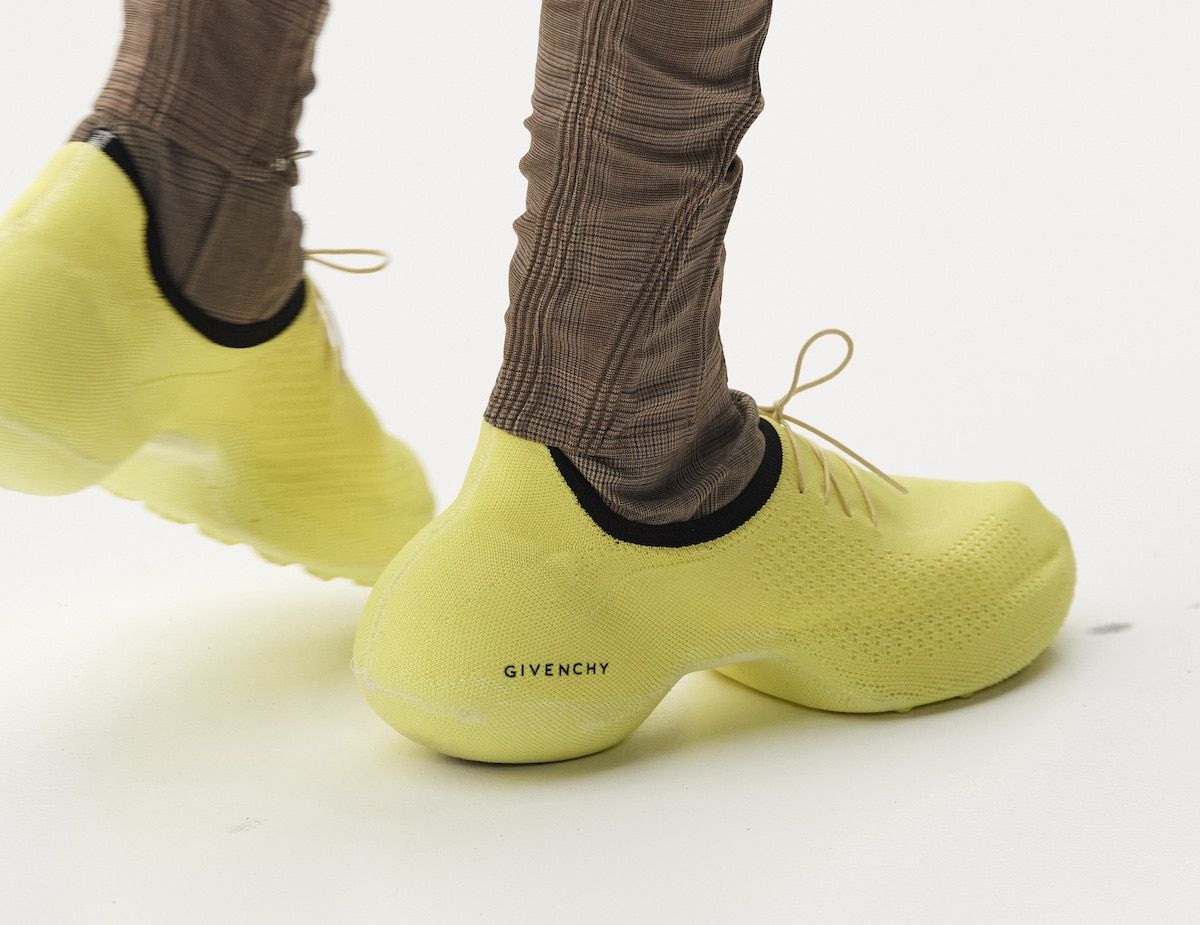 If you are a sneaker lover or a shoe fetishist, when you see and know all the details of this shoe, you will go crazy and you will do anything to get a pair.
This piece (already considered by many as an object of desire) appeared for the first time on the Spring 2022 runway and from the moment they went into action all eyes were on them. There is no doubt that this item has become an essential component of the Pre-Fall 2022 collection, characterised primarily by its original design, radical shape and bold lines, but also by the fact that it is made entirely of knitted fabric and produced with a completely new, cutting-edge technology. Available in several colours (white, black, navy blue, camel beige, light pink and acid yellow), this sneaker promises to satisfy the needs of any fashion and design lover.
Matthew M. Williams has called it the "dream shoe" and we couldn't agree more.
The Givenchy TK-360 are available now on its website and in selected shops, before rolling out worldwide until 1 July 2022, and are priced at 750 euros.