READ IN: Español
Glenn Martens' debut makes history at Milan Fashion Week. Undoubtedly, it was the start we needed for the shows coming this week in the Italian fashion capital. The designer, who already surprised in the Haute Couture Spring 2022 Collection for Jean Paul Gaultier, comes out on top of the expectations that had been placed on his first runway in physical format with Diesel.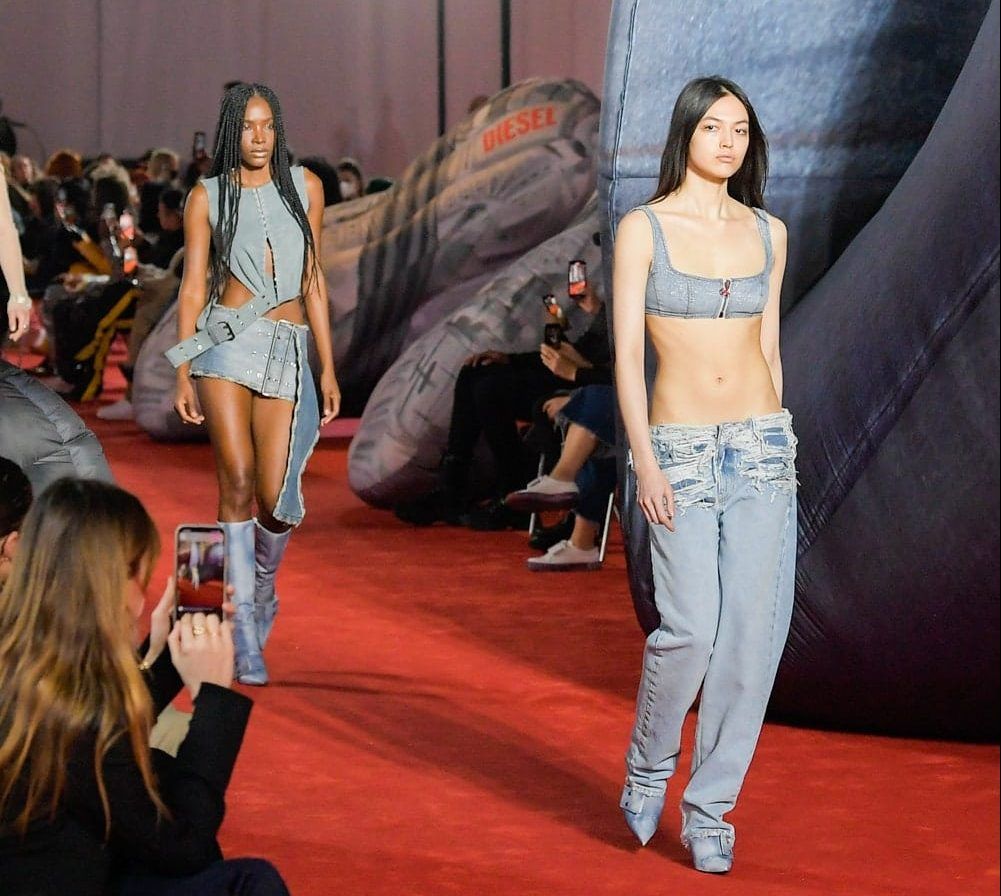 Para esta temporada FW22, Glenn Martens ha decidido apoyarse en la herencia Diesel heritage of more than 40 years but without suffering any nostalgia. In this way, he takes the Diesel imaginary beyond the limits that the brand had built so far.
With a collection for both men and women, the absolute protagonist has been denim. Denim belts with mega buckles and even turned into leather micro skirts; jeans ingeniously recycled in the form of coats covered in wool-derived fur. The proposal has been joined by worn leather in the form of jackets, long trench coats and bags. Giving us its more sophisticated side, stretch denim has been used to create super tight bodysuits and even other frayed garments creating silhouettes and volumes.
Diesel, in one way or another, has always shown a more democratic approach to luxury; and today, in the brand's runway debut, Glenn Martens has managed to convey that essence, taking into account the elements of sustainability and the revaluation of the intervention of manual skills as a technique that cannot be replaced by technology. Through reuse and renewal, especially of denim, Diesel rewrites its history. And rewrites it very well.
For more news about Diesel, click here.