READ IN: Español
GmbH is a brand fueled by real-life experience. The two founders – Serhat Isik and Benjamin Huseby – met on a Berlin dance floor in 2015 and have been reflecting the everyday life typical of underground Berlin ever since.
The duo have titled their latest collection Welt am Draht (meaning "World on a Wire"), borrowing the title from a 1973 German science fiction TV series that suggested that the world we live in exists entirely in another universe: a simulation. This is very topical considering that most of our lives are spent in front of a computer screen.
The signature shoulder tailoring inherent to the brand was the focal point of the collection, as Isik and Huseby drew inspiration from mid-century couture techniques to create their garments. These are our favorites: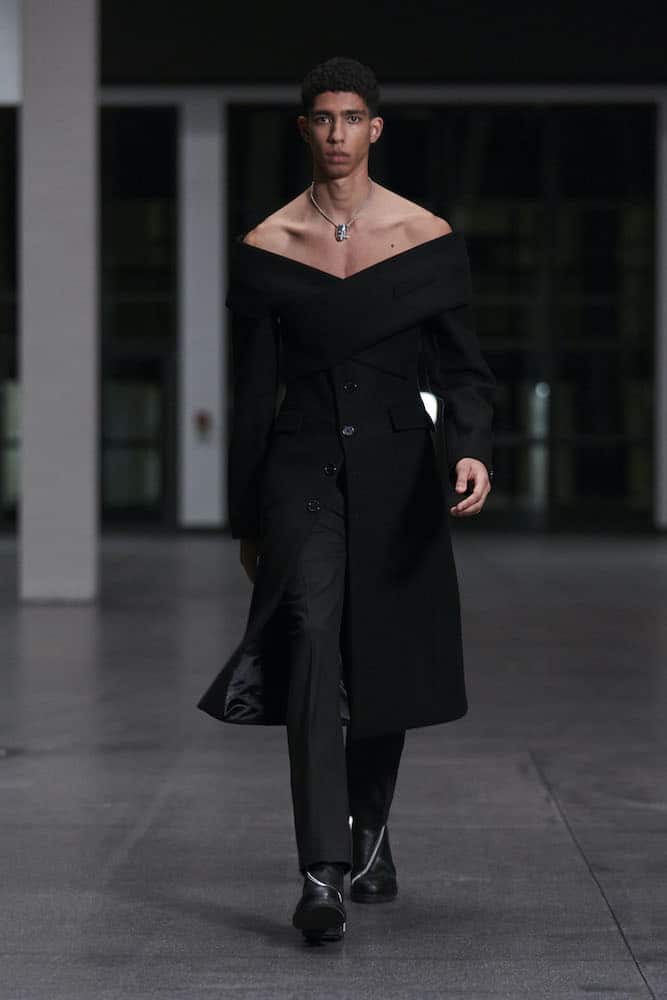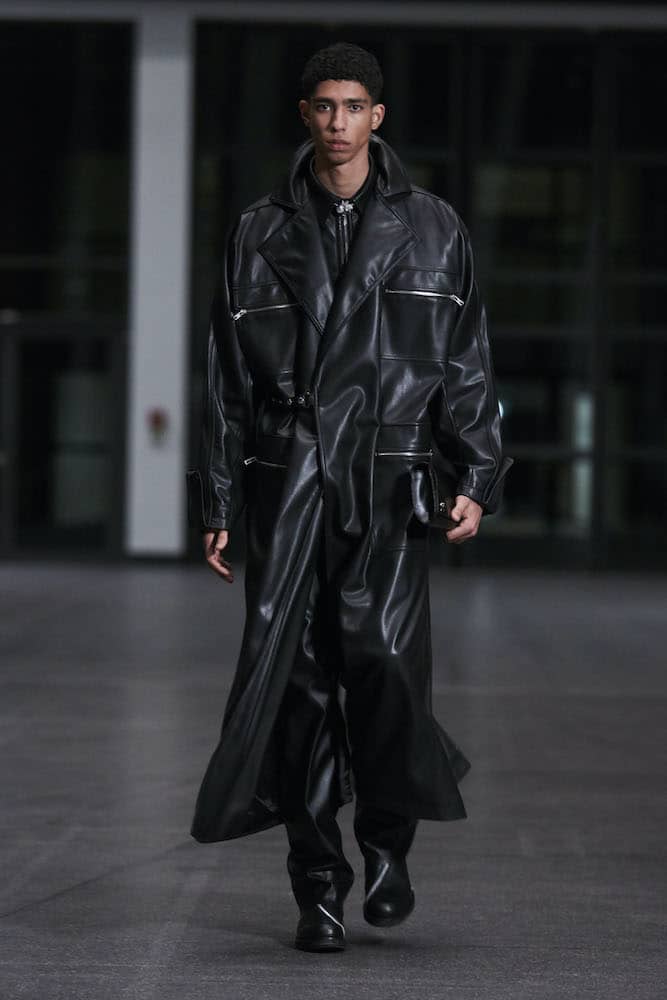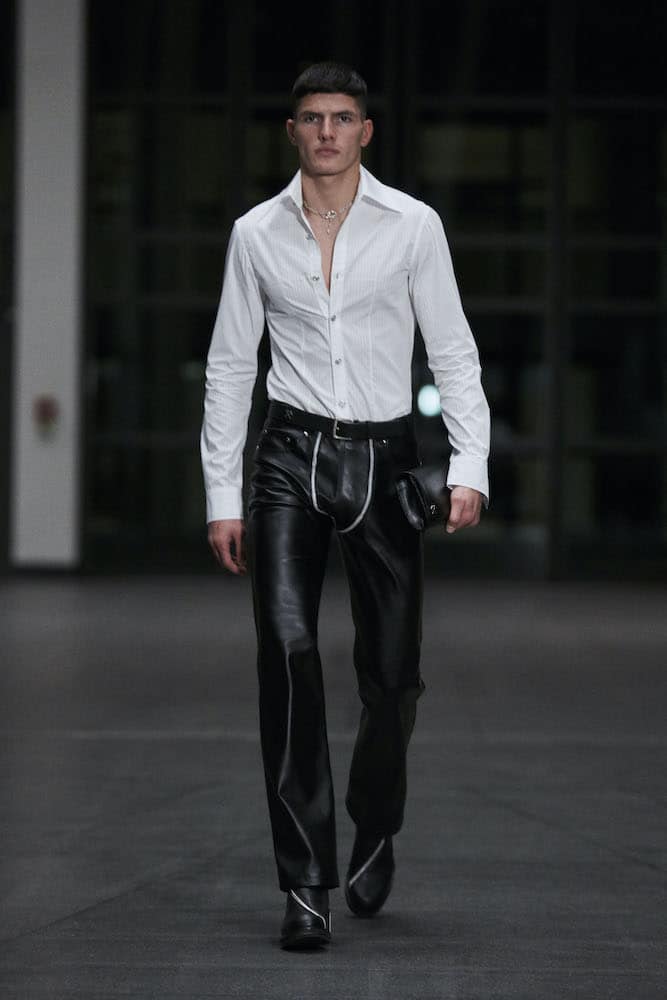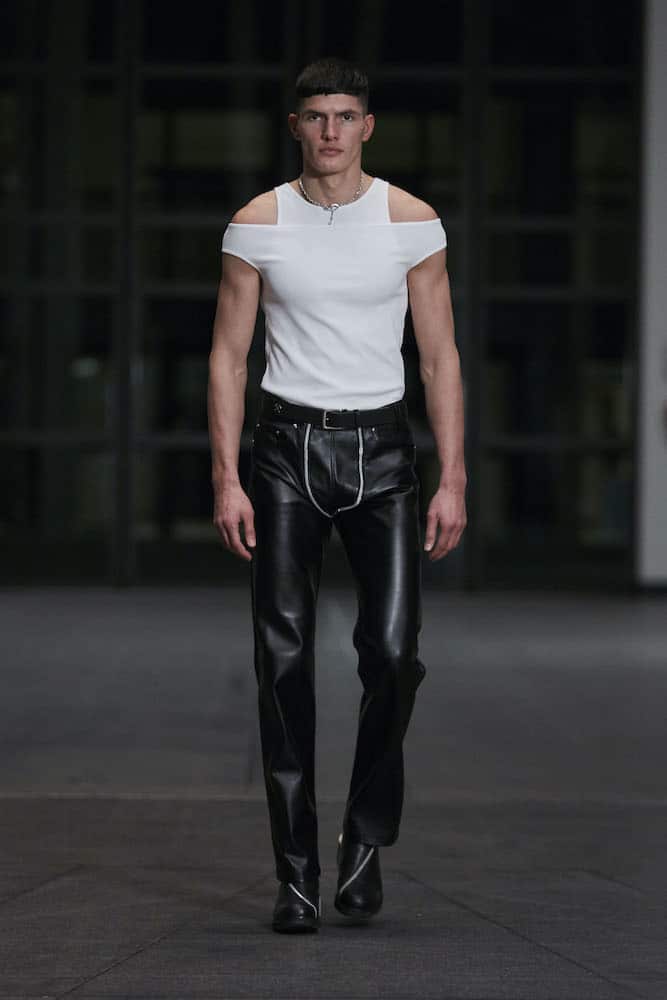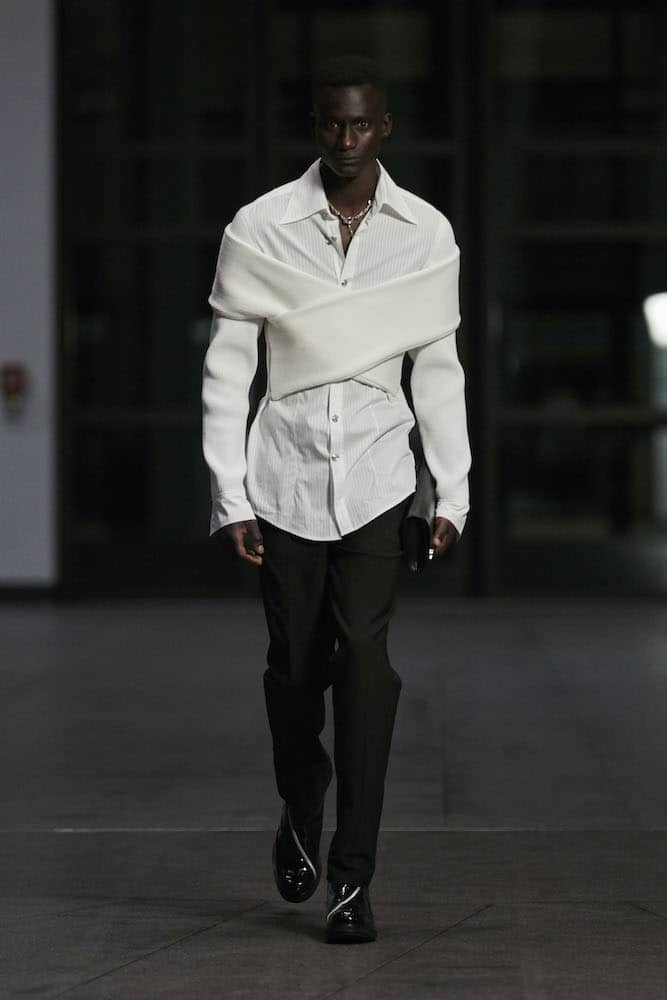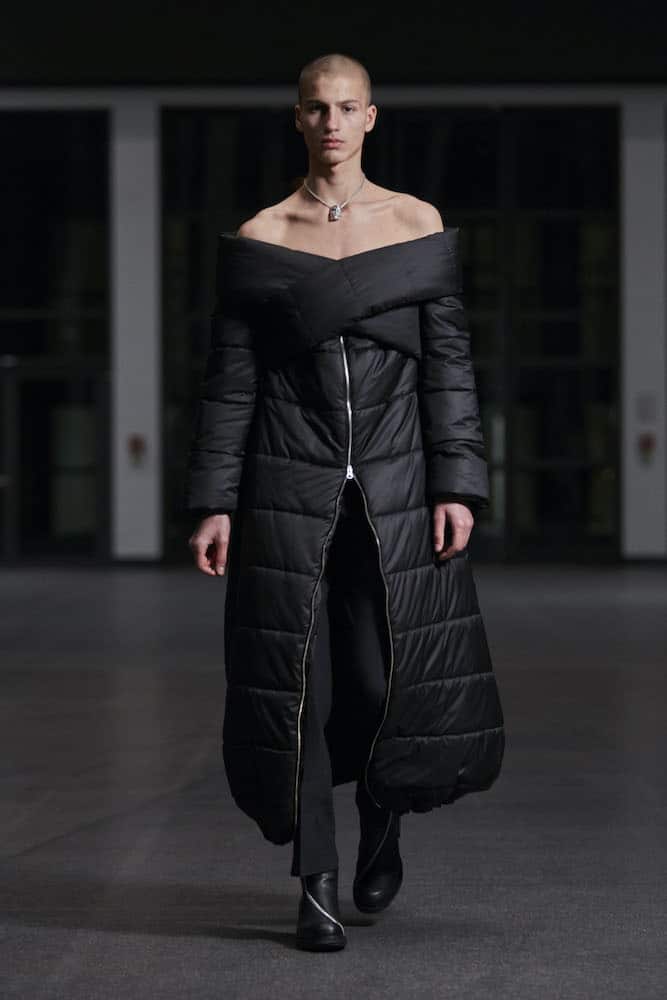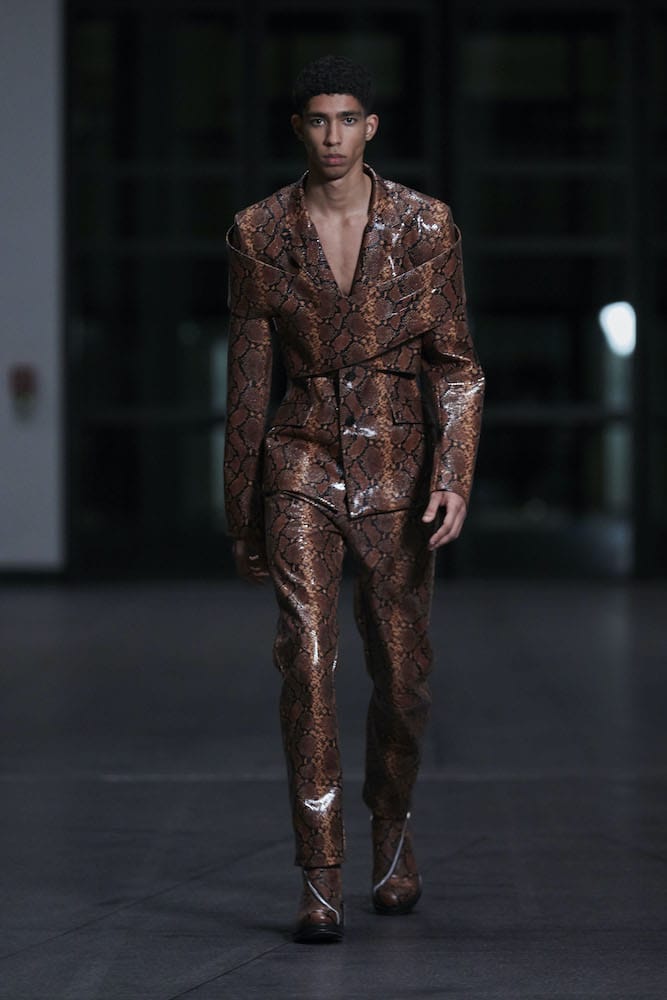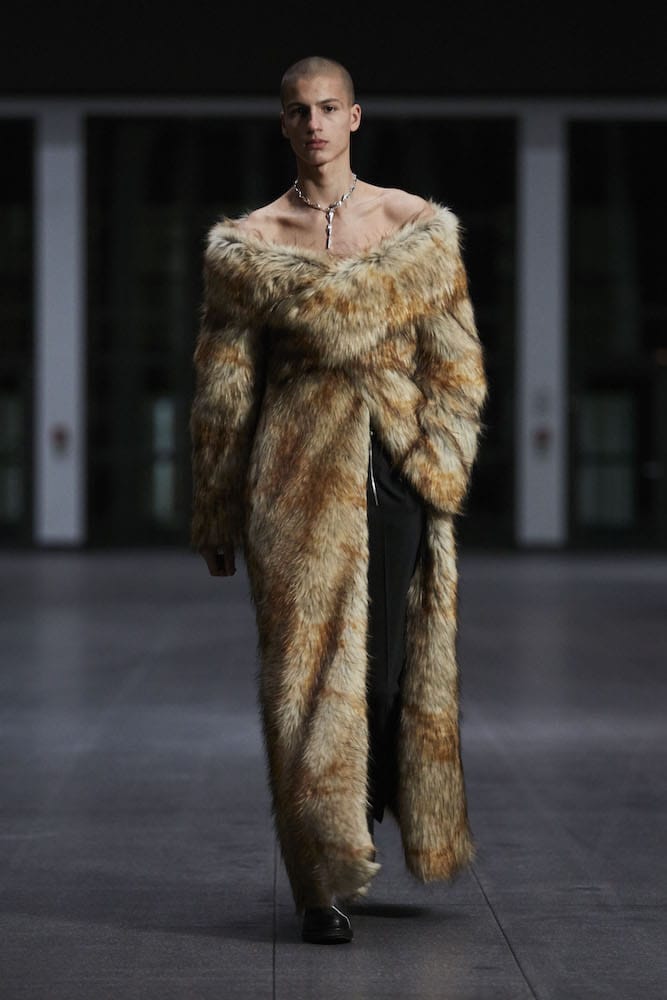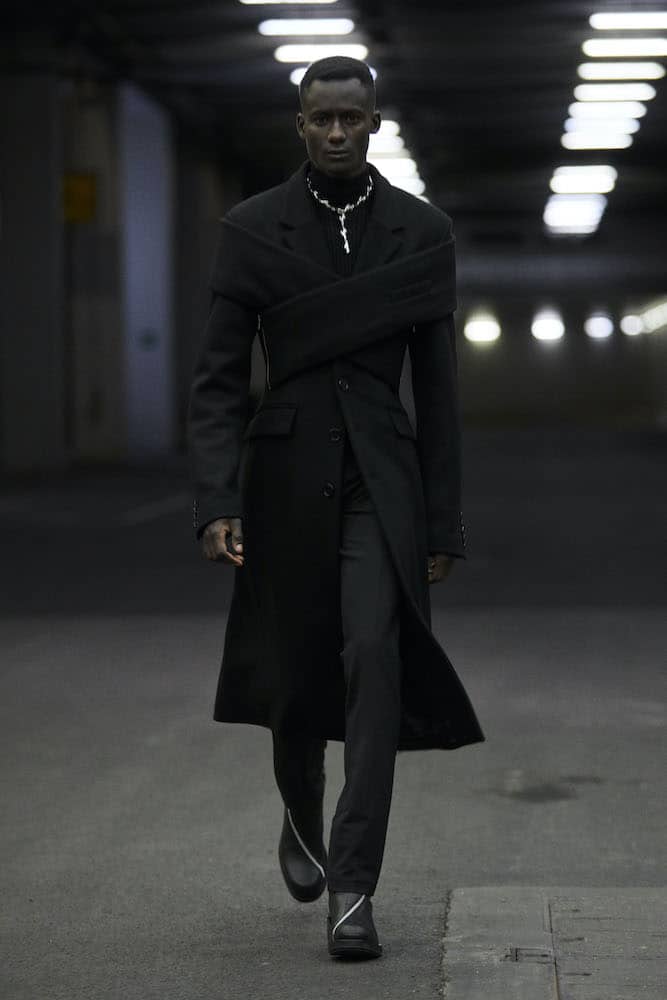 Whether in snakeskin suits, tight-fitting knitwear or steel-heeled riding boots, GmbH is once again reinterpreting the codes of conventional fashion.