READ IN: Español
What's the weirdest purchase a Raf Simons fan can do? Well, no, it's not about a bomber, it's about his final paper in college. We already know how Raf Simons' thesis in university ended up in the Grailed for 100 grand… We'll tell you.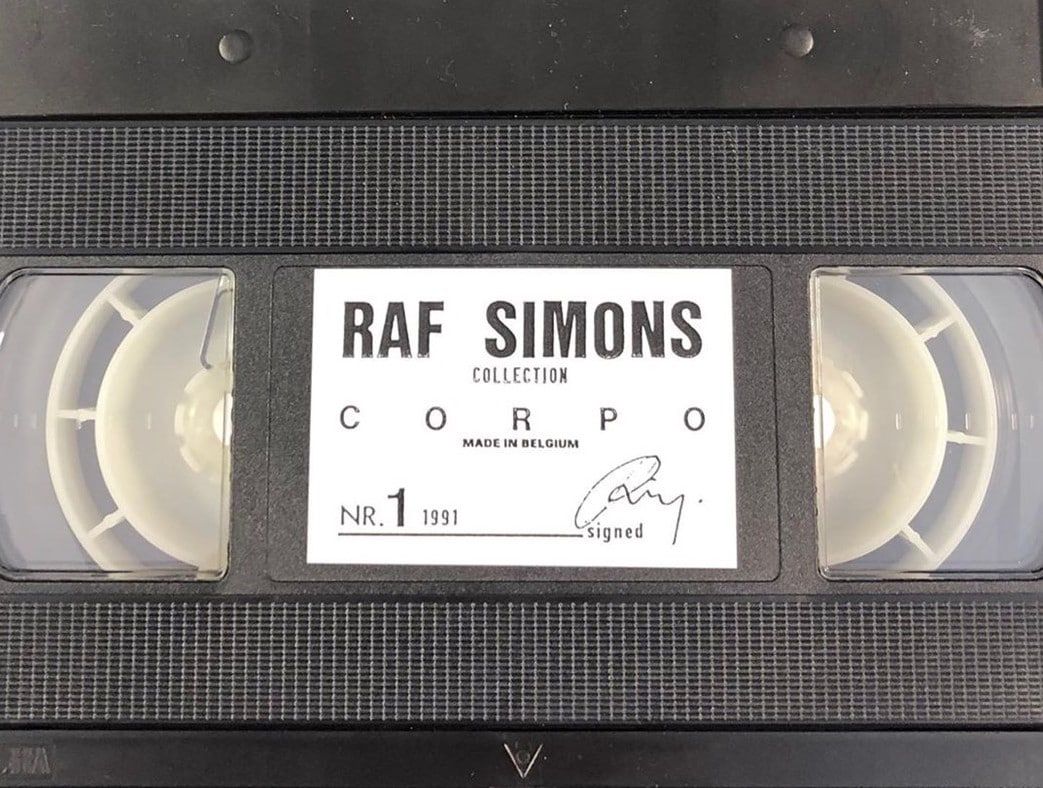 On Grailed's page, a Twitter user announced that he had found Raf Simons' "Thesis from his graduation in Genk (1991)" – where he studied industrial and furniture design at the LUCA School of Arts – "A series of accessory cabinets with four vertical metal tubes 'dressed' in different materials. "It features images of a piece, with an instantly recognizable Raf logo sticker. It's one of 5 pieces, we also have the other four. As well as two sofas".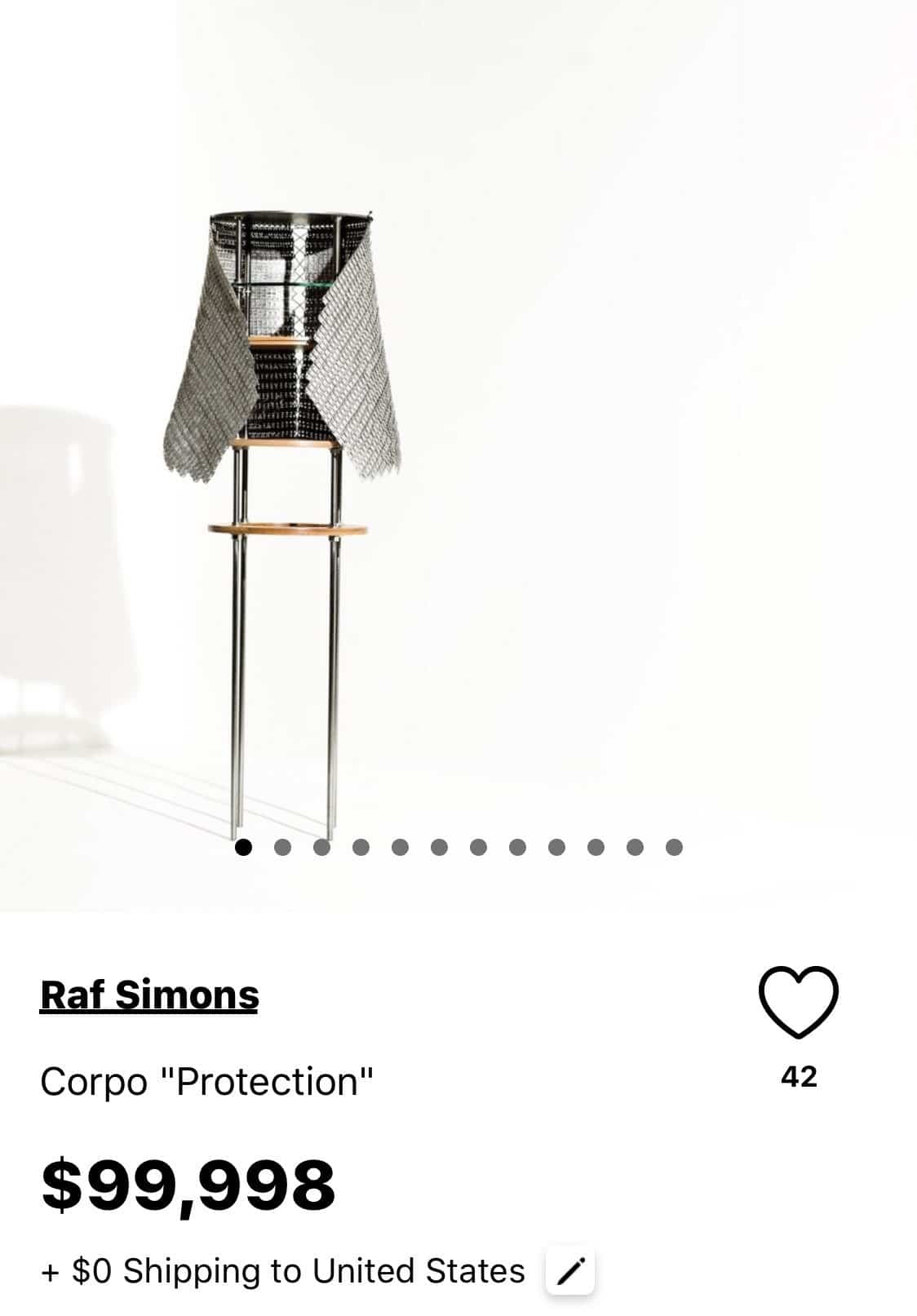 The owner of the pieces is Max Reynders, from Antwerp, a designer who says he acquired the items through his father:
"My father graduated in the same class with Raf in 1991, both as furniture designers. (My father still designs and makes furniture @casimir.be). When Raf had plans to move to New York in 1999 he gave them to my father. In 2010 the pieces were delivered to us, his children. Since they will be 30 next year, we wanted to share them with the world.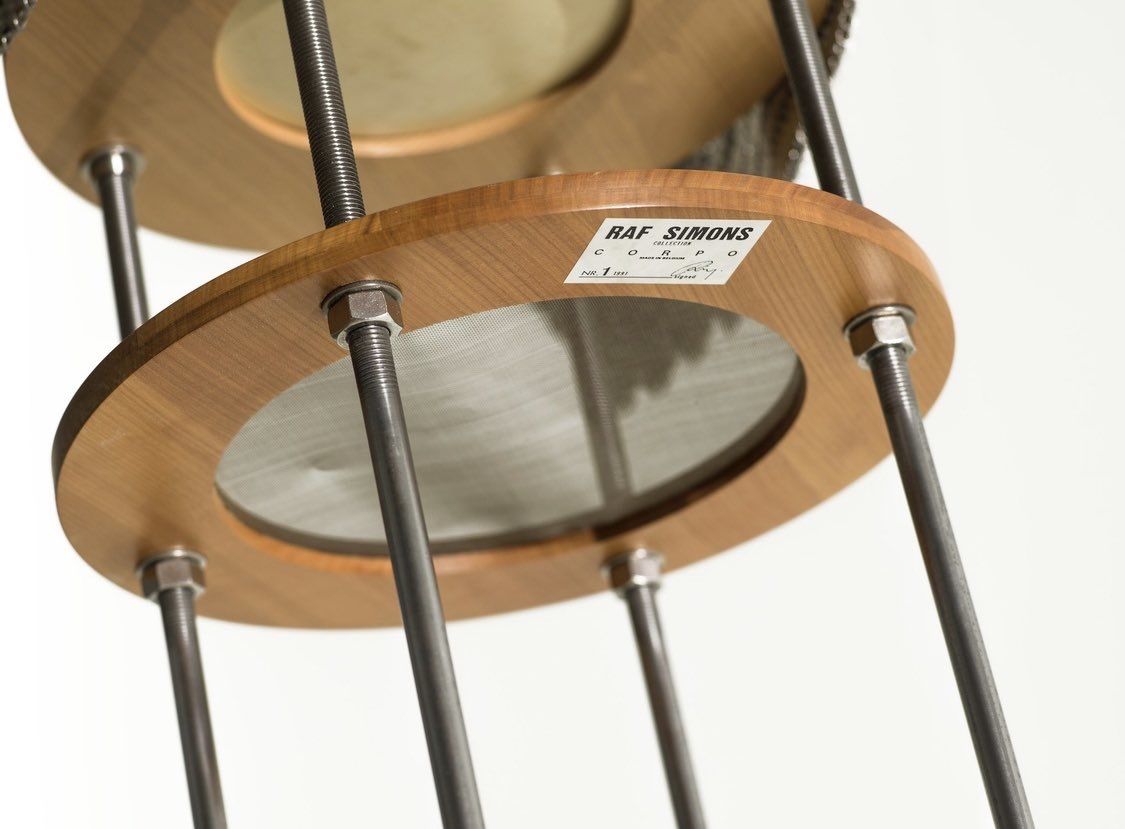 Regarding the price in Grailed, Max Reynders assured Dazed that the figure was "simply a move to generate attention". It was a success: "It worked, faster and bigger than we expected. However, it's funny how a price like this generates so much attention. It seems that most people are astounded by the number as they are by the work itself. Although, in fact, it's seeing how a graduate furniture designer mixed his senior thesis with fashion-like silhouettes many years before he began to focus entirely on fashion design.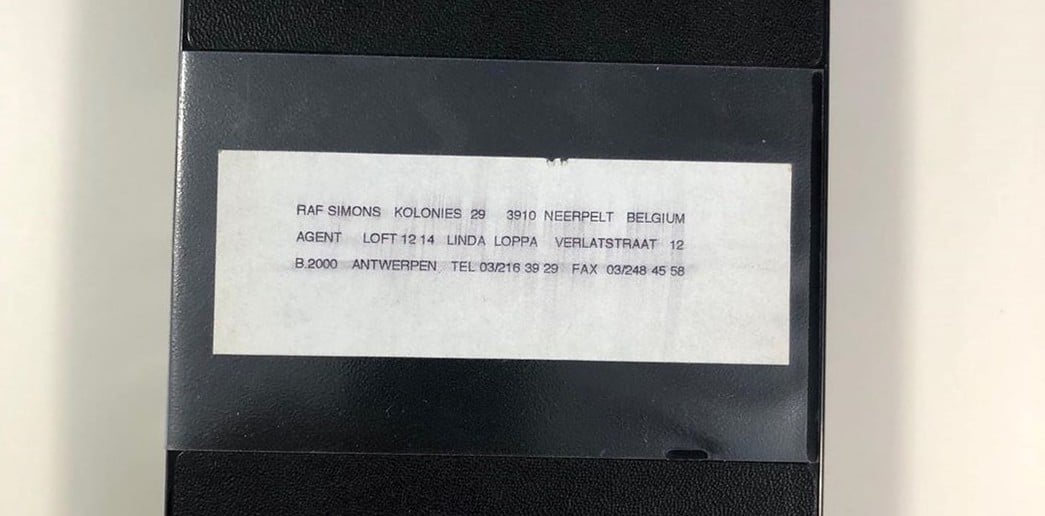 But Simons isn't the only iconic designer to have created furniture in its early years. Last year two chairs by Rei Kawakubo of Comme des Garçons were auctioned off for $18,750 and $15,600 respectively.