READ IN: Español
Yesterday Wednesday, Gucci, led by Alessandro Michele (@lallo25), presented the Florence's house proposal for next season's men and women – FW18. As usual Lallo did not disappoint.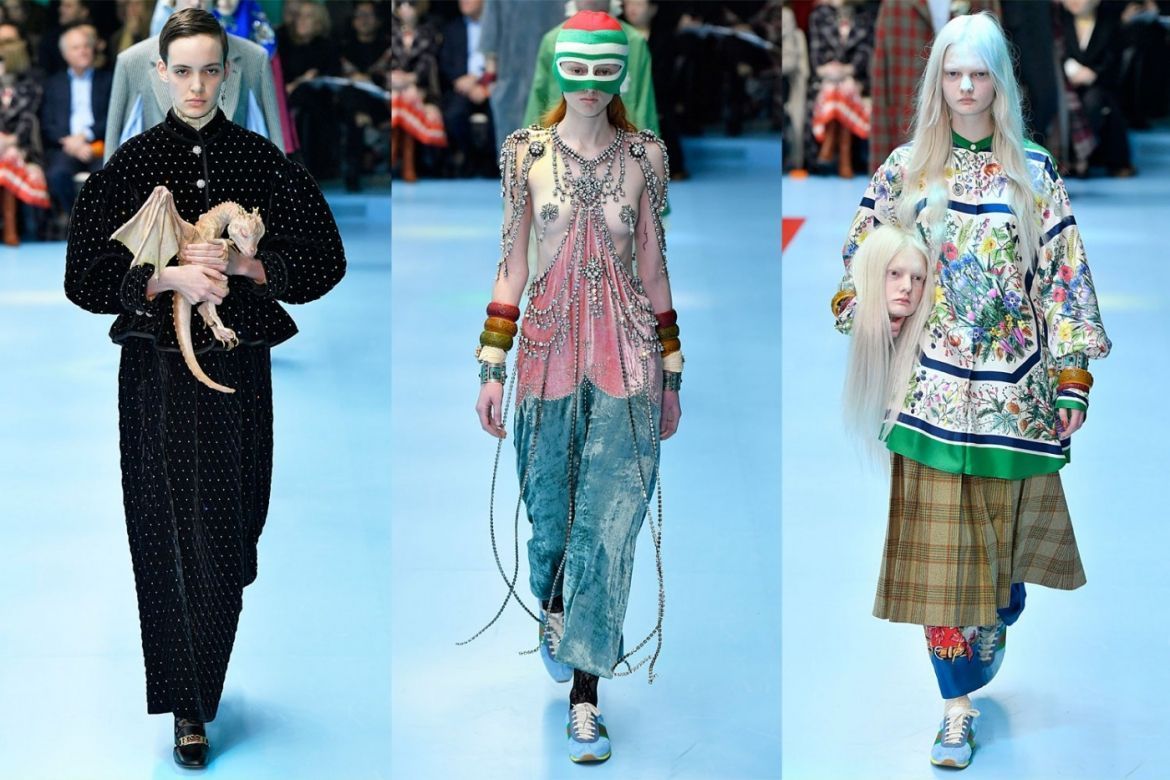 Heads as accessories, a dragon baby, masks and a third eye sum up the world of Cyborg recreated by Michele. A room converted into an operating theatre and the assistants sitting in the "waiting room" completed the staging we had predicted after the words we could read in instagram: "The concept reflects the work of a designer. The act of cutting, splicing and rebuilding materials and fabrics to create a new personality and identity with them."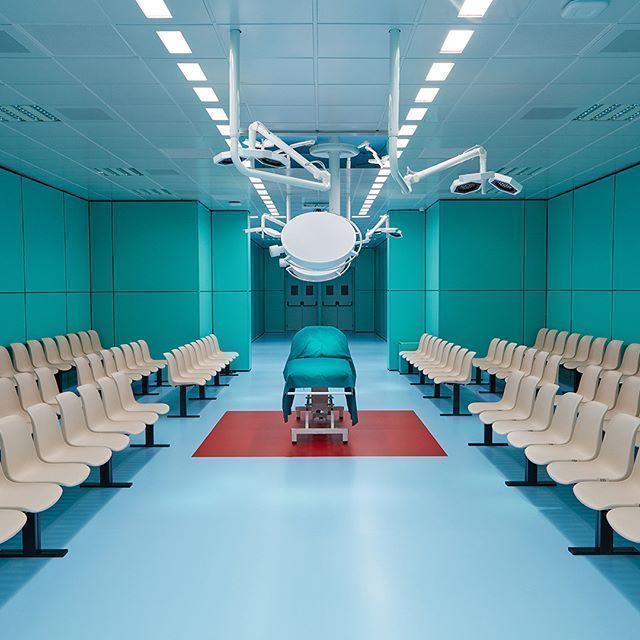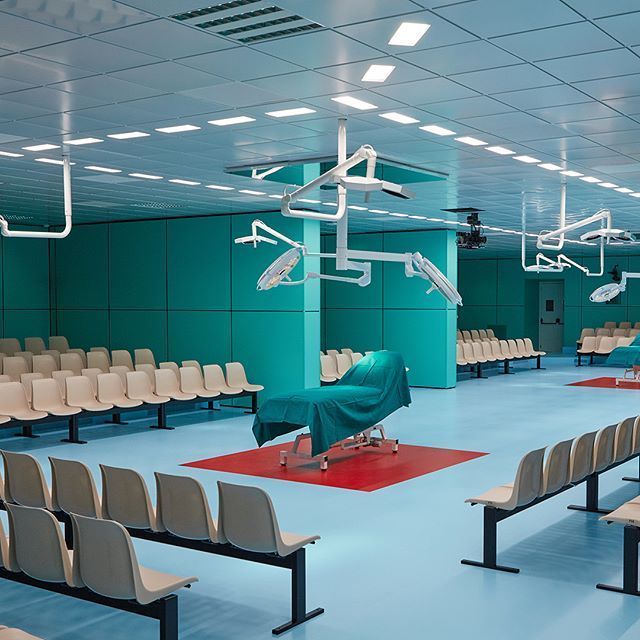 Being fair, it is no longer easy for Gucci to surpass himself, but… With an invitation that created great expectation, a set like an operating room, models carrying heads, bags turned into coats…. The level has gone up a new step – how many more are left?
Gucci | FW 18/19
As for the collection, once again, the imaginary characteristic of recent seasons has appeared. Color everywhere, baroque aesthetics, the official collaboration with MLB (NY or LA) in caps and jackets, masks and some ugly sneakers squared up ugly, all this made the delight of all attendees.
Looks | FW18/19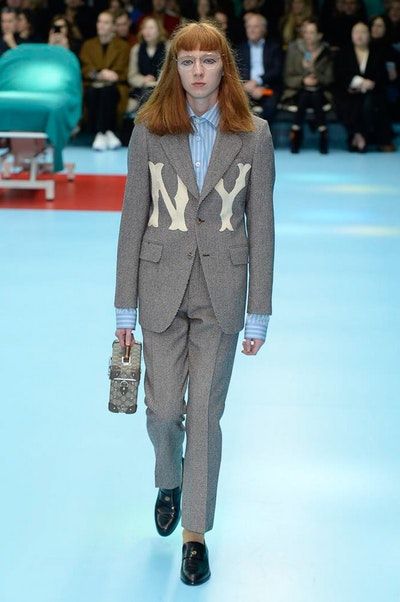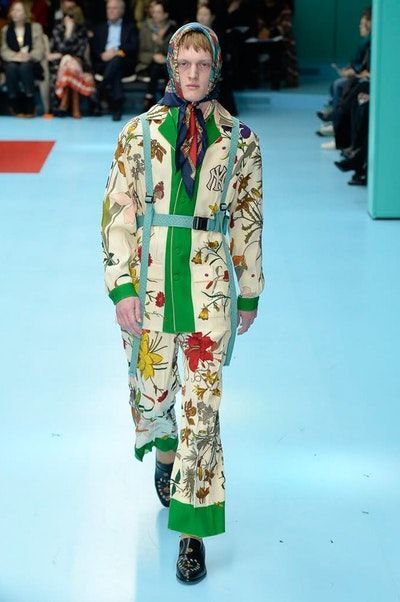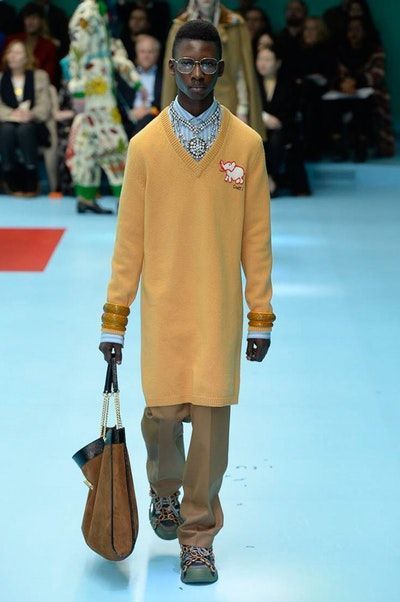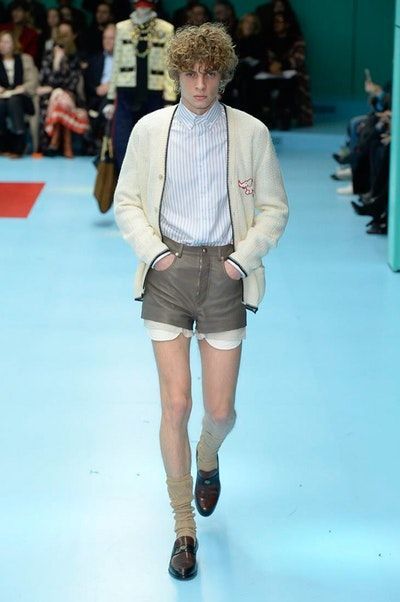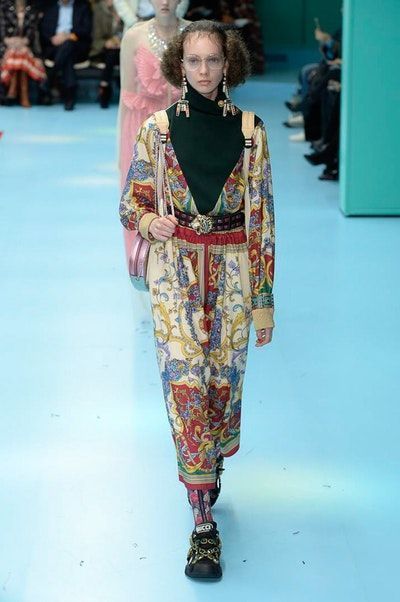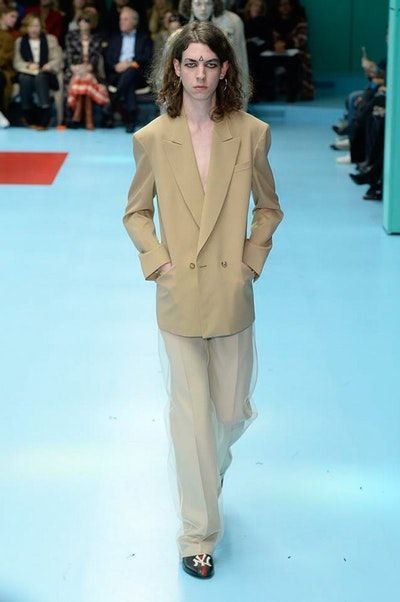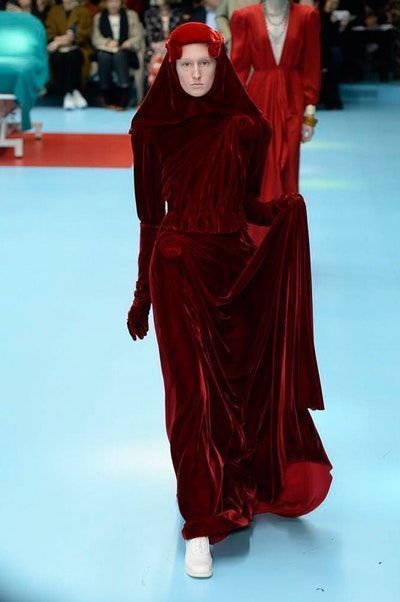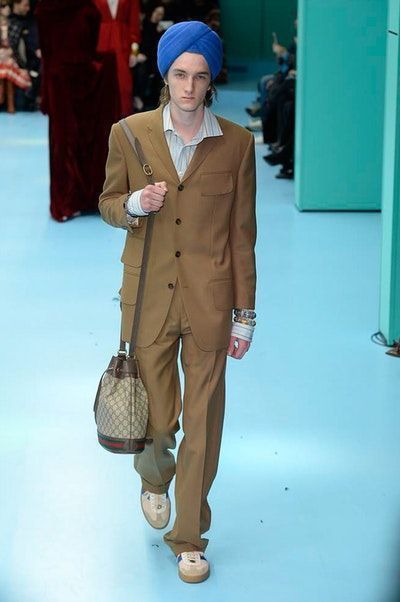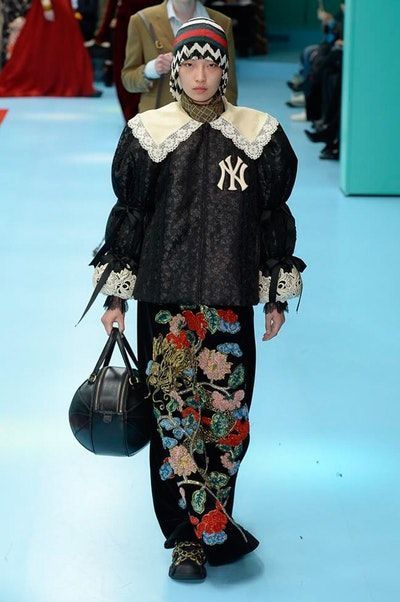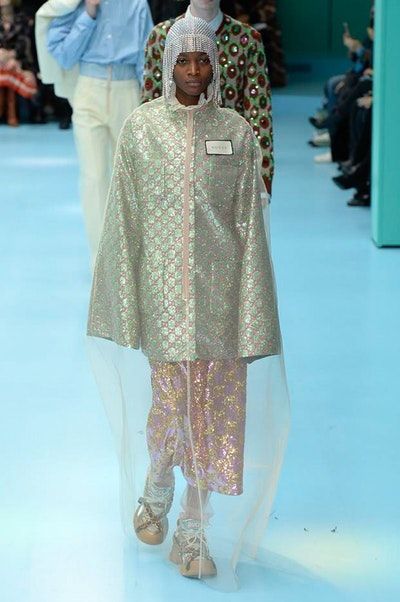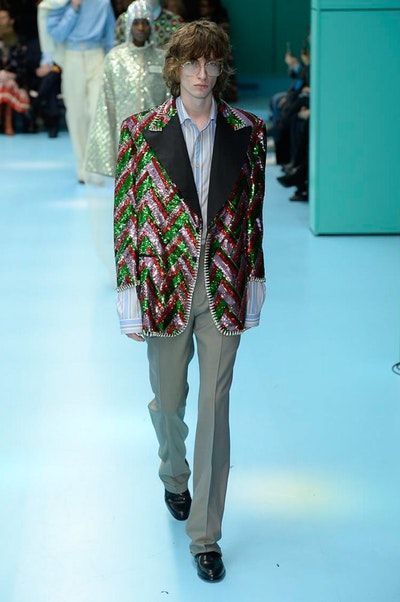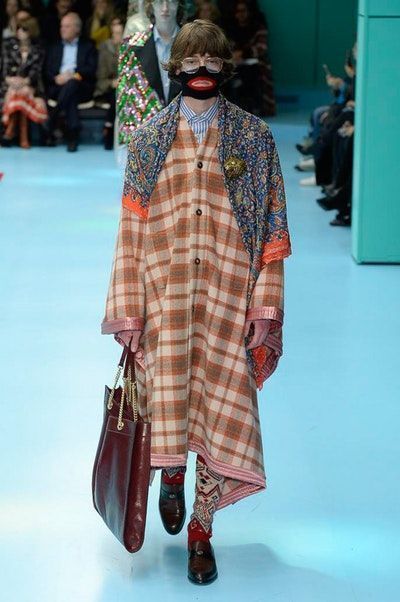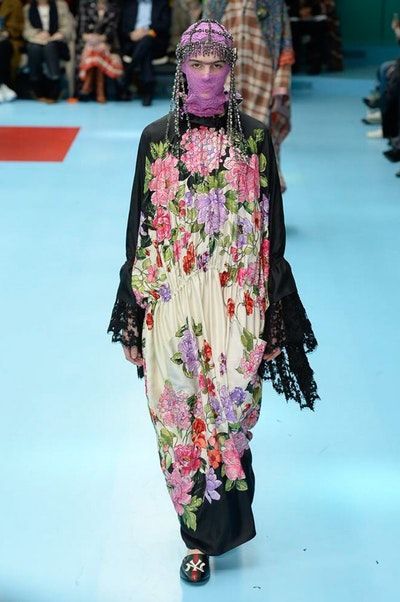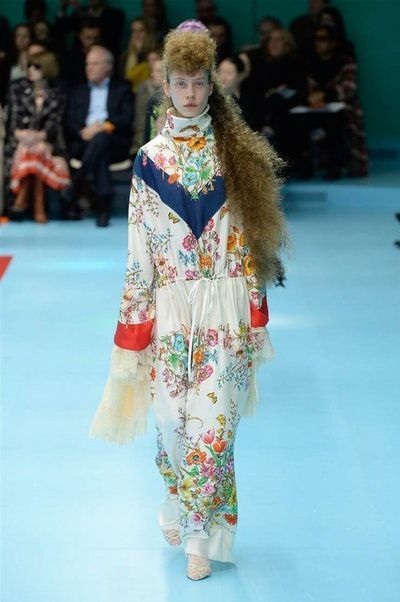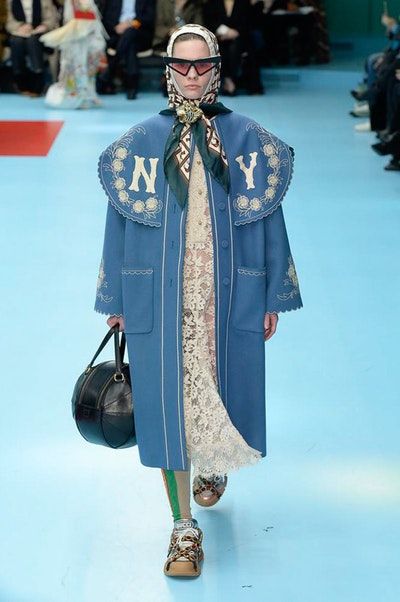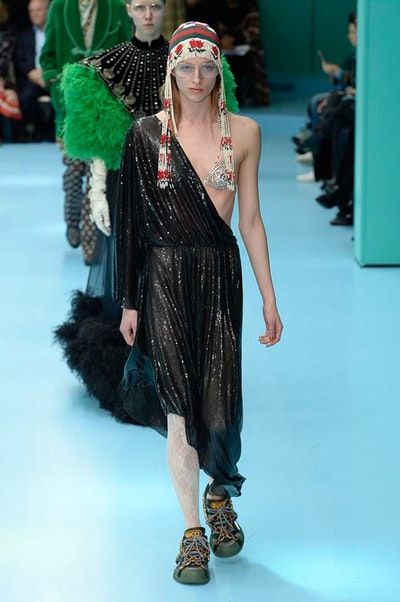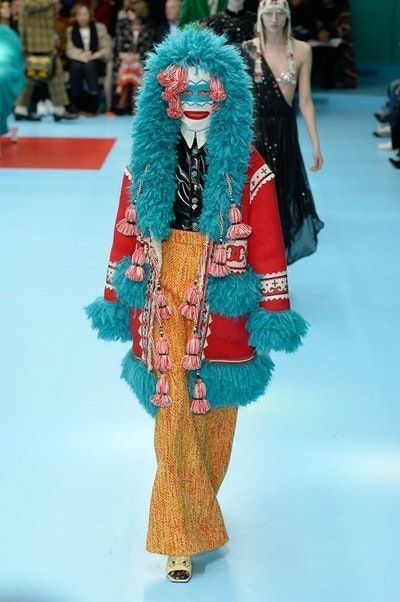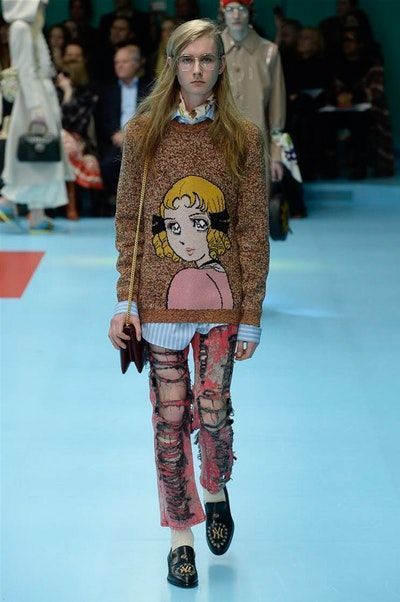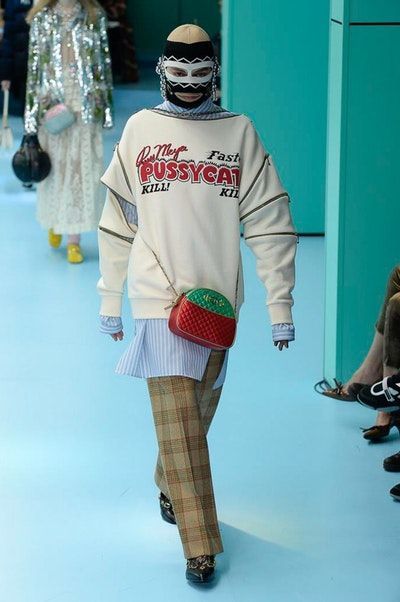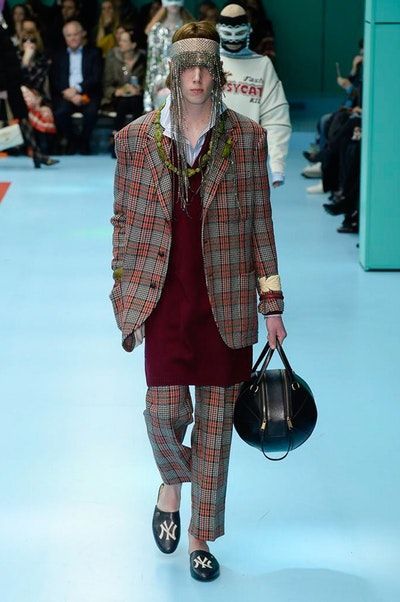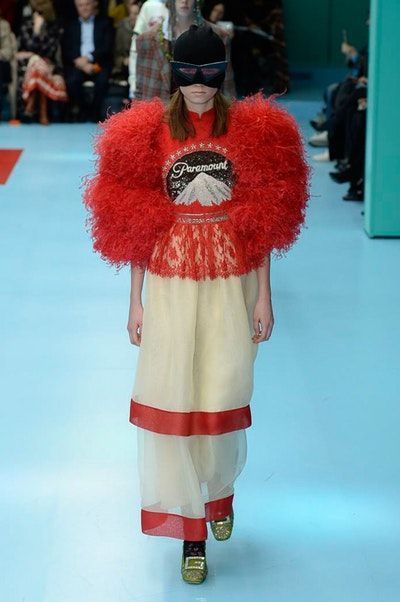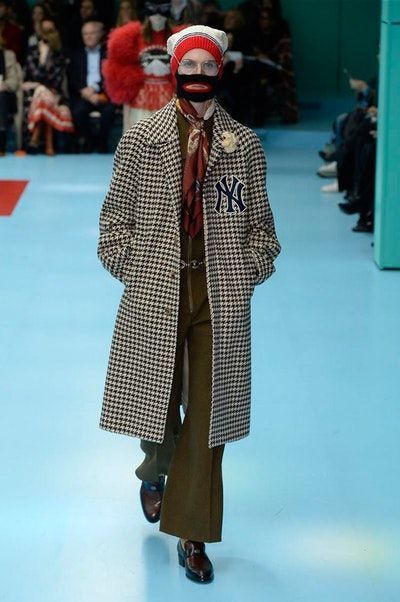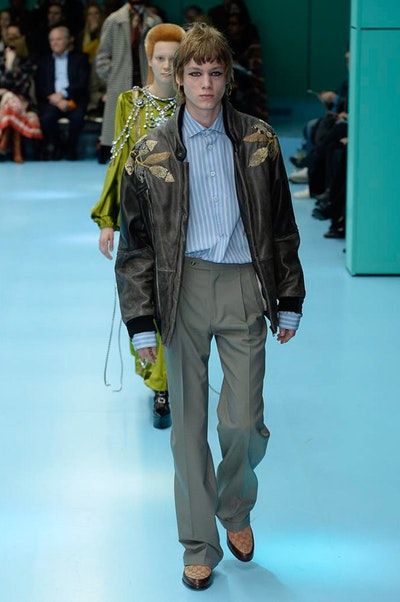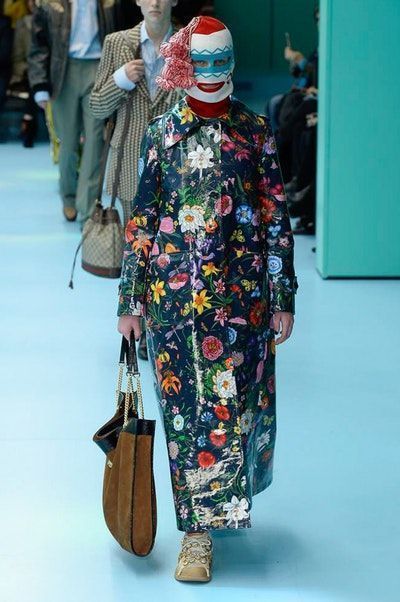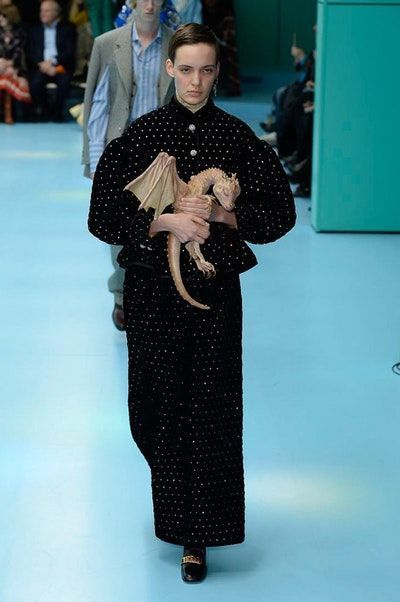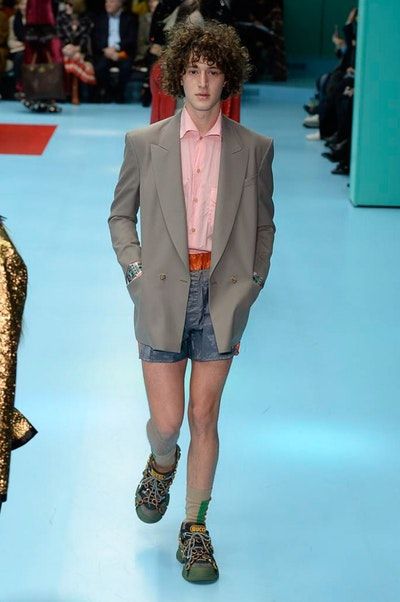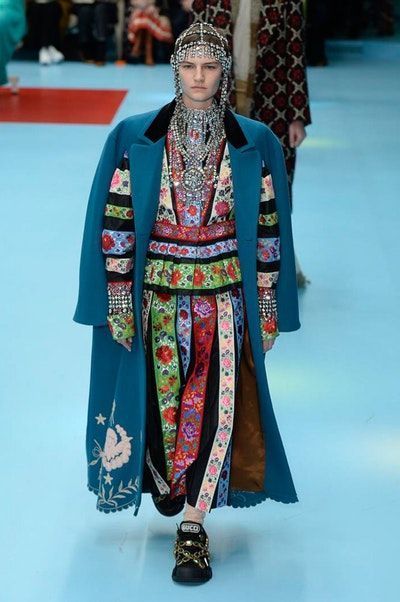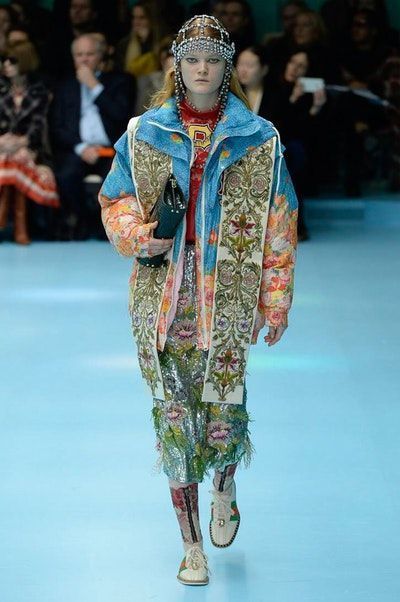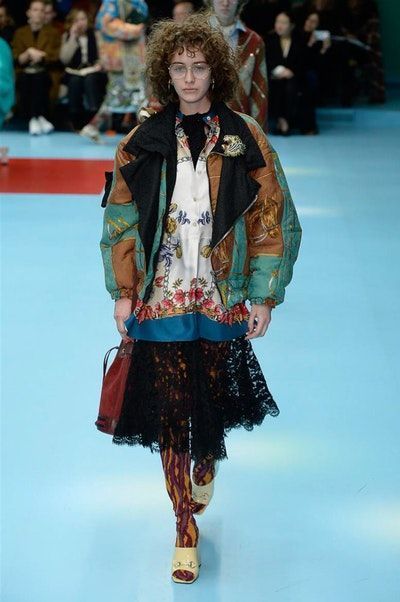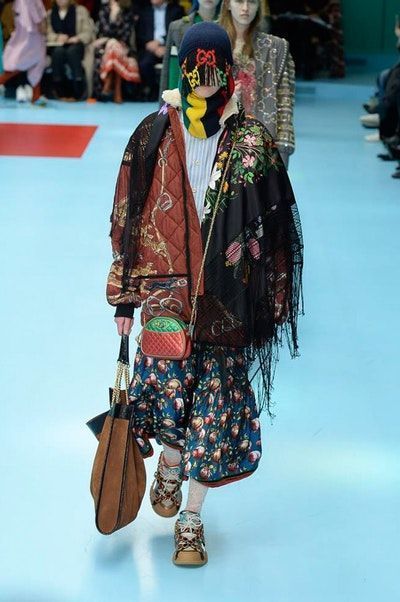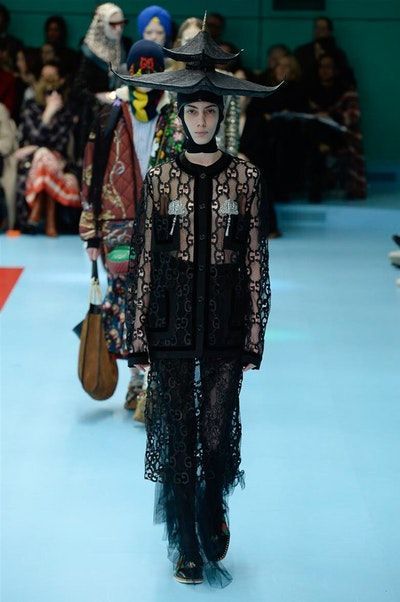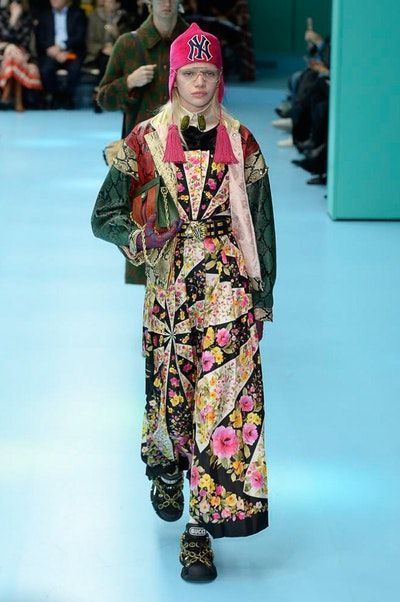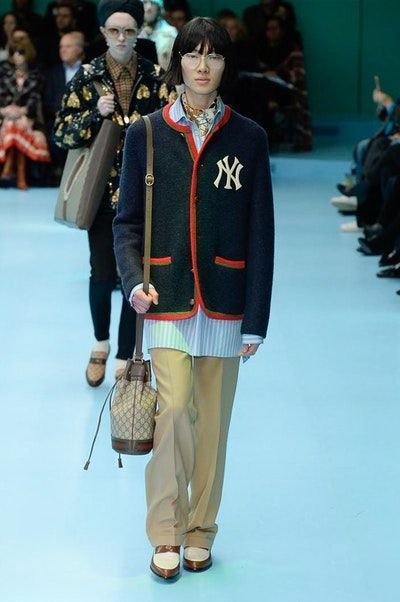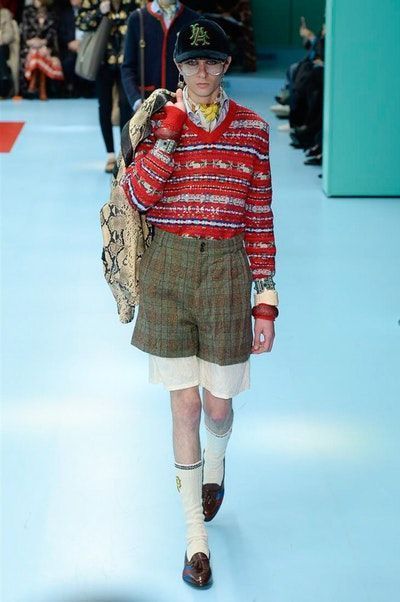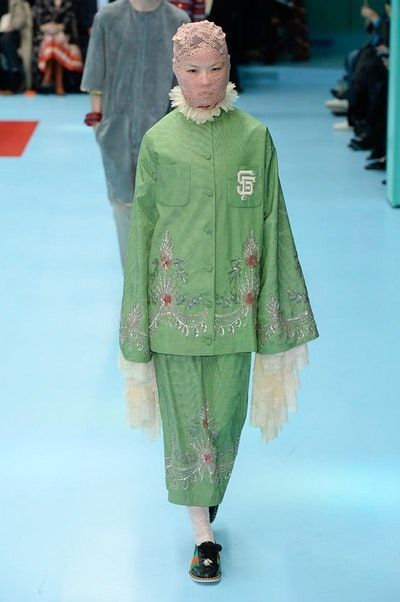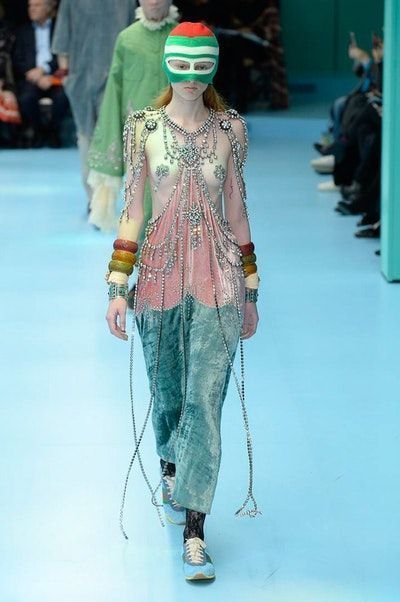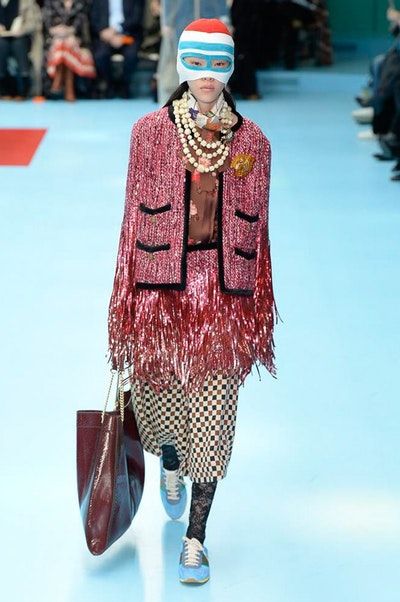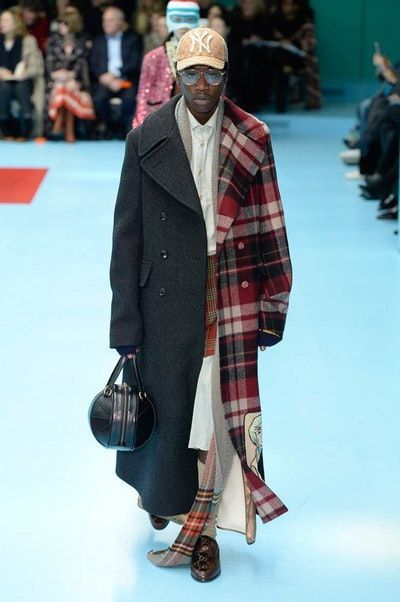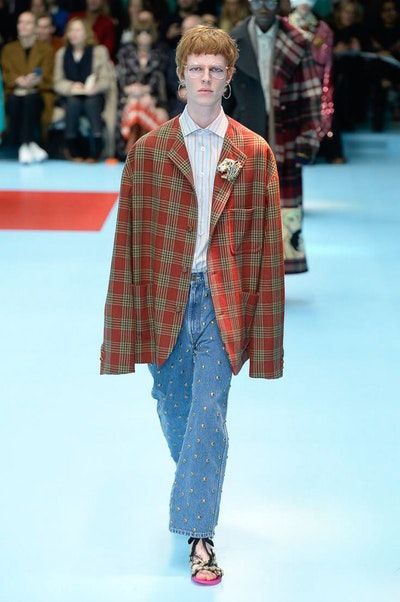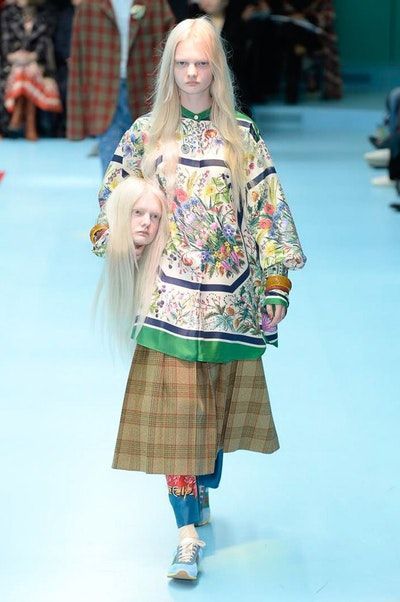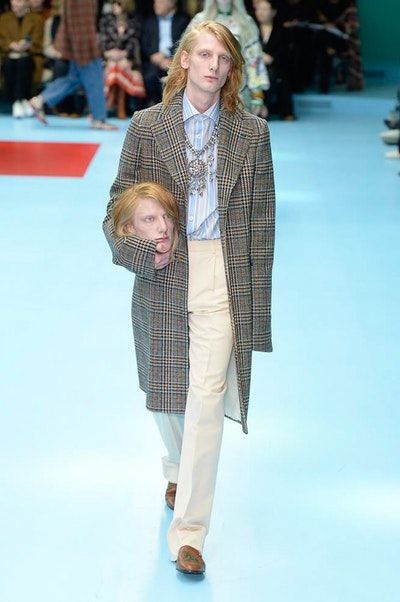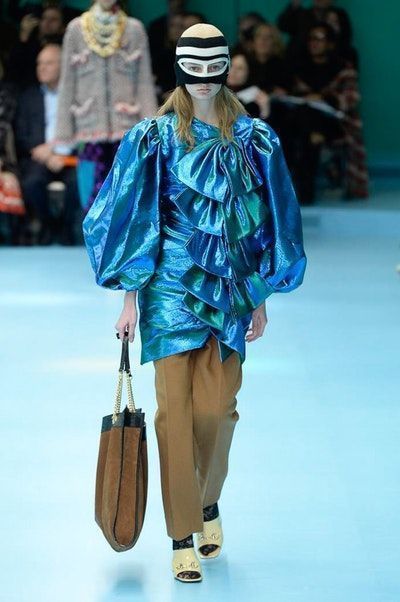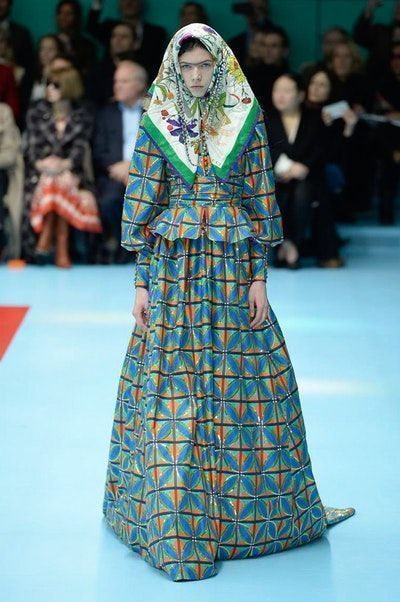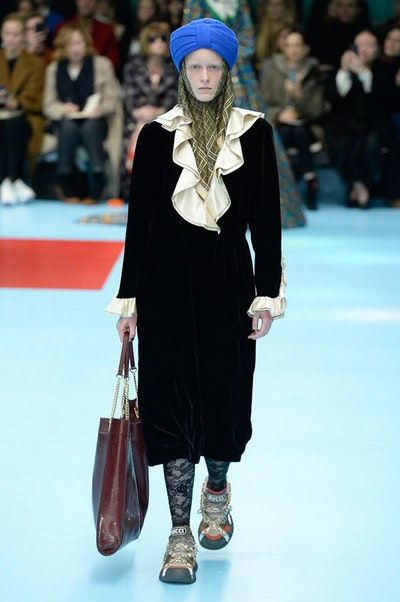 This time he highlighted the mix of cultural references that made the catwalk something for everyone: Sikh turbans and Kabuki masks mingled with elements like baseball caps; a call to cultural integration far from differences and that sought the connection through fashion.