READ IN: Español
On the occasion of Paris Haute Couture, Gucci will present at its Place Vendôme boutique an exclusive selection of new pieces that will become part of its Hortus Deliciarum high jewellery collection.
1 of 1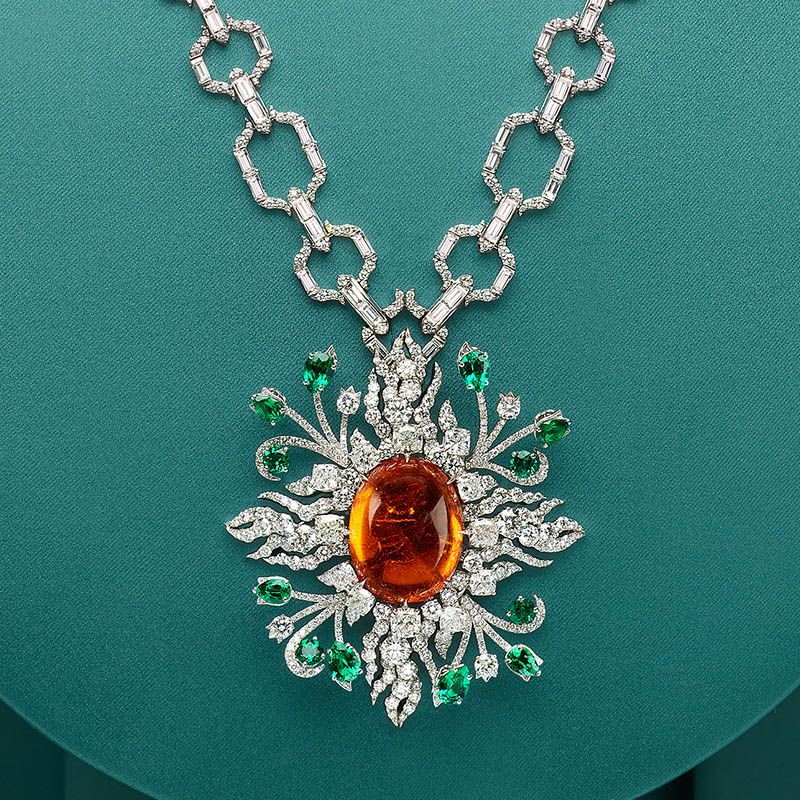 Hortus Deliciarum – Latin for "Garden of Delights" – brings together Gucci's rich tradition of Italian craftsmanship and its always distinctive creativity to create a selection of exquisite, uniquely designed pieces that stand out for their unique workmanship, extraordinary quality and meticulous detailing. Its current chapter, the third since the collection's launch in 2019, is inspired by the world of travel and the memorable moments it brings.
The new pieces in the Hortus Deliciarum collection include necklaces, bracelets, earrings and multi-finger rings categorised based on various themes. These designs explore the seductive qualities of the natural and animal kingdom, giving centre stage to the exquisite craftsmanship of the jewellery. Evocative of magical and exotic worlds, the pieces stimulate the imagination through Gucci's signature painterly approach to handcrafted fine jewellery.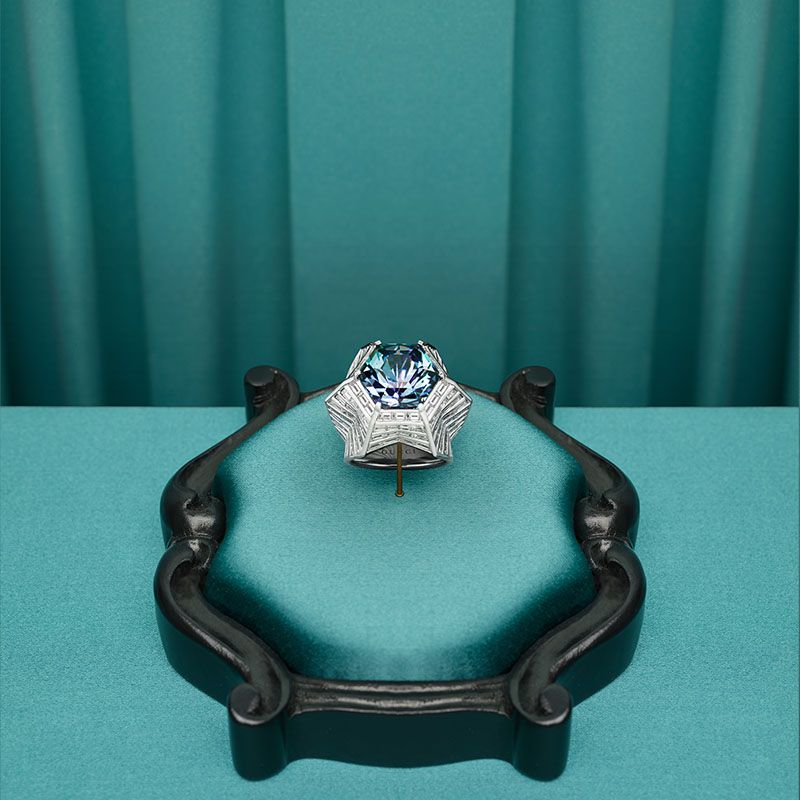 This selection of pieces features new reinterpretations of two iconic Gucci motifs: the lion's head and the tiger's head, symbols of strength, courage and passion. The perfectly cut and sophisticated gemstones – from aquamarines to yellow sapphires – bring vibrant notes of colour to these dynamic designs.
The collection includes several new creations featuring a captivating combination of different coloured gemstones inspired by the concept of prismatic beauty and expressly designed to catch the light. Of particular note is a sparkling multi-finger ring – the fruit of 100 hours of meticulous craftsmanship – crafted in yellow gold and set with a precious 30.8 carat green tourmaline surrounded by diamonds. No less dazzling are the yellow gold ear cuff earrings, adorned with an elegant explosion of garnets, heliodoros, rubellites and diamonds. In this design, Gucci combines modern ear cuff styling with the graceful flowing lines and exquisite beauty of warm-toned gemstones.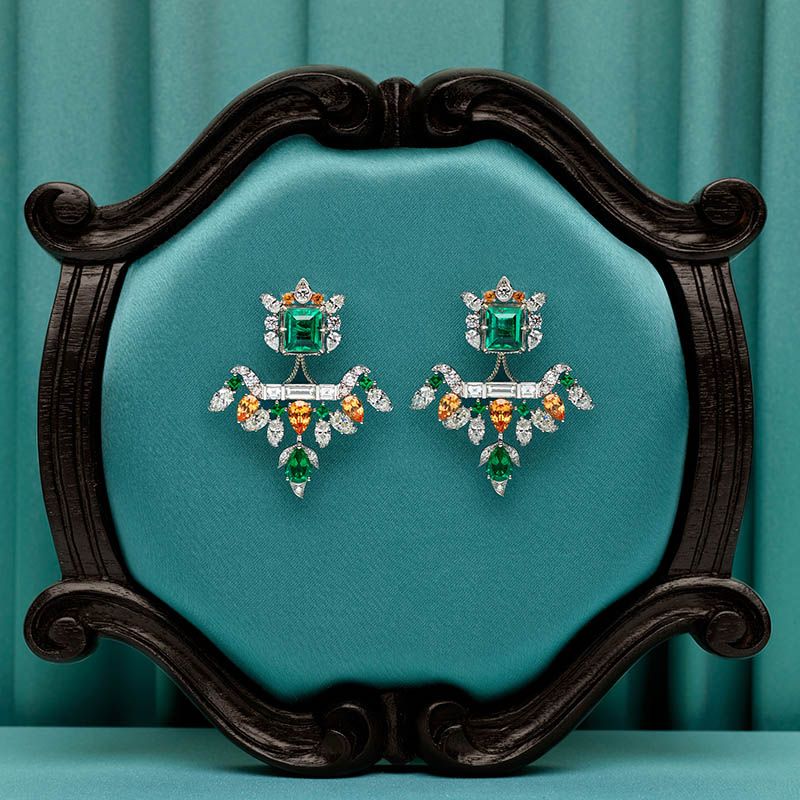 Other striking pieces are distinguished by cascades of moving diamonds inspired by the beauty of shooting stars and sparkling waterfalls. A dazzling white gold necklace and matching long earrings are a particular highlight. The result of 300 hours of work, the necklace is adorned with starburst-cut diamonds bordered with fine diamond ribbons, while the earrings feature diamond-encrusted ribbons and crystal drops encircling two teardrop-cut diamonds, for a total of 16.7 carats.
Also of note is a yellow gold bracelet, adorned with herringbone diamonds and a 16-carat oval rubellite, creating a striking geometric effect of straight lines and smooth curves. This exceptional creation required 200 hours of work.
Intricately designed and loaded with stunning detail, an ornate arrangement of diamonds pays homage to the majestic beauty of natural landscapes. The diamond-encrusted geometric chain necklace features a dazzling round-cut spessartine pendant adorned with exquisite emerald leaves. It can be paired with matching ear jacket earrings in the same shades of green and orange. The necklace totals 40.5 carats of jewellery, while the earrings amount to 15.3 carats.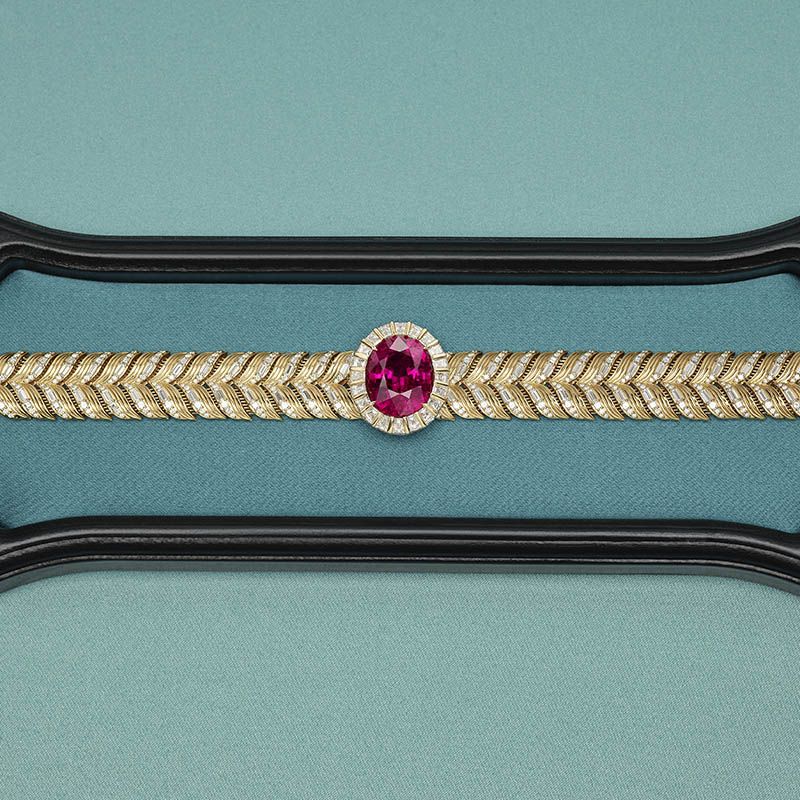 The collection is completed by a series of diamond-embellished solitaire rings, available in a range of shades that evoke the fluctuating colours of the sky. One design cut in white gold features a captivating 14.7-carat hexagonal tanzanite, while three other white gold models each feature a colourful heart-shaped gemstone: a 9-carat blue tourmaline, a 12.6-carat peach tourmaline and an 11.5-carat pink tourmaline.
The Hortus Deliciarum high jewellery collection, launched in Paris in 2019, was followed by a second chapter presented in 2021 at Lake Maggiore in Italy, and a third offering – the current one – which saw the light of day in Rome in 2022.
Gucci's FW23 menswear collection explores the art of improvisation.