READ IN: Español
Inside Michele's imaginary is time for masks. Behind the covered faces, Alessandro Michele's models advanced, imposing multiple and mysterious identities that looked unconnected but elaborated with Gucci own mastery.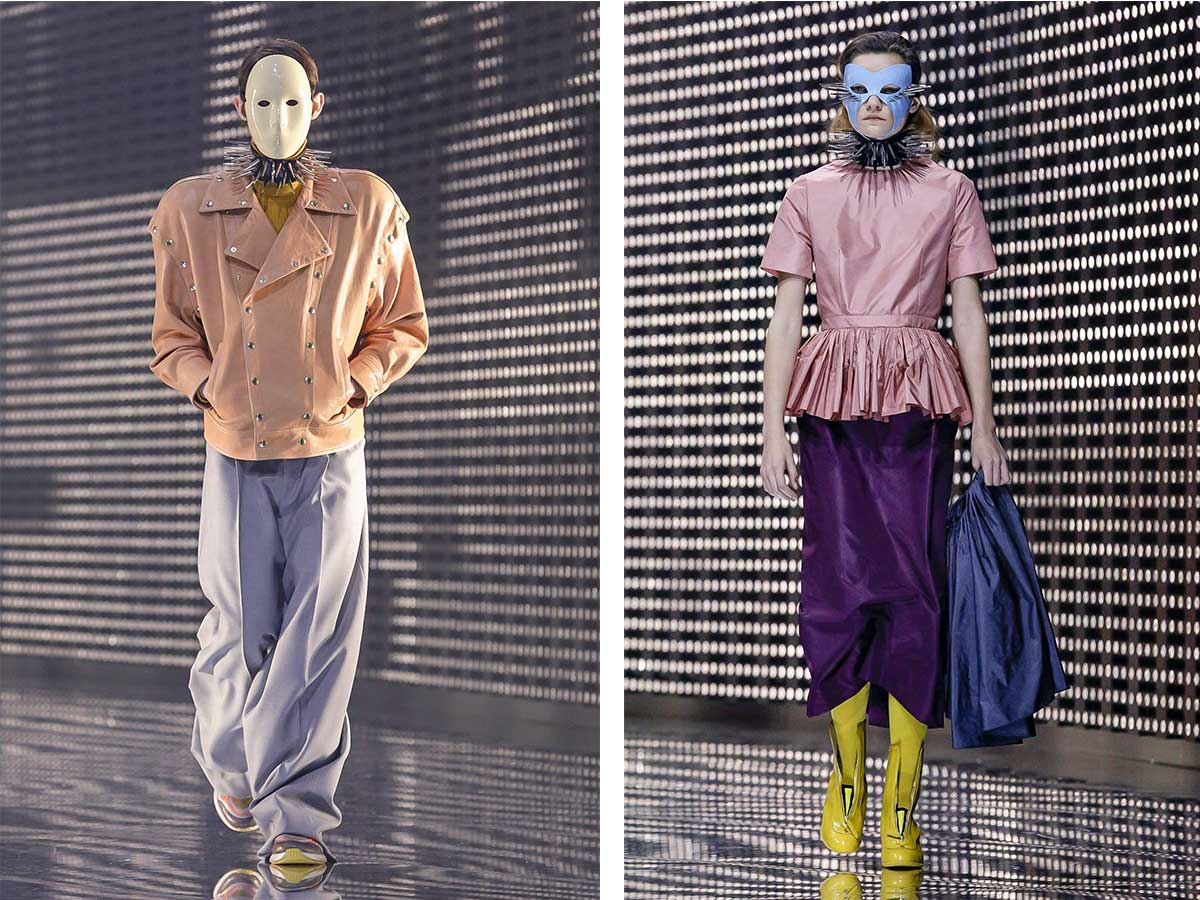 Many of the garments and their ability to dress are diluted in the presentation along with the eclecticism of the references. There is no narrative thread that connects the whole proposal, but we don't care… Michele has known how to give us, once again, our dose of Gucci for next season. Look after look the outfits show tailoring work, mix of fabrics and an arduous work in each design.
On the catwalk we could see from fetish knee pads to the quilts of volleyball, the spare shoes wore like bags. The outerwear gives a certain sense of unfinished but it is just that, a feeling because Alessandro have everything measured and thought when creating. The white dominates in this type of garments. Prints and color have not been missing and the connection with the past comes from the hand of great jewelry.
Gucci FW19
A new proposal of Michele, a new success of Italian house that this season has decided to return to Milan.
More proposals for next winter in this link.