READ IN: Español
After two chapters of The North Face x Gucci, the collaboration comes to Vault, Gucci's experimental online space conceived by creative director Alessandro Michele. The collaboration, in the spirit of exploration that characterises both brands, presents a limited edition of 150 Duffel Base Camps in vibrant colours, available exclusively through the Vault website.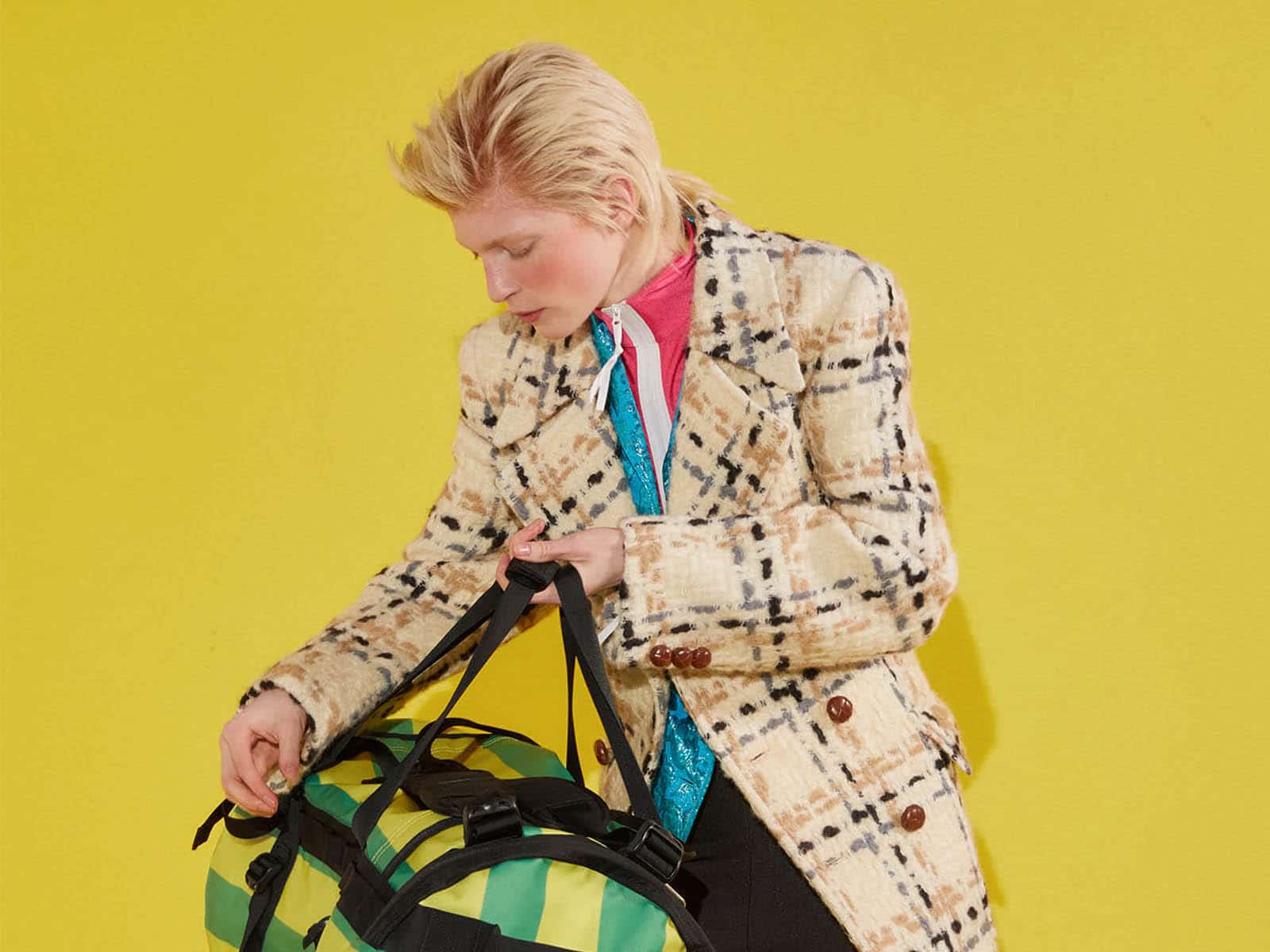 Opening in 2021, Vault continues to explore uncharted territory for the luxury industry through collaborations with other brands that reflect its highly innovative ethos. Since opening its first shop in San Francisco back in 1966, The North Face has brought together travellers and adventurers from all corners of the world.
Known for its durable, ergonomic, high-performance designs, TNF clothing and gear has become the go-to for athletes and explorers in everything from big cities to snowy mountaintops. Now, as a result of the confluence of their creative codes, they propose a piece for all those in pursuit of great discoveries.
Known for its sturdy and robust construction, The North Face Duffel Base Camp has been reinterpreted with a playful and unique pattern inspired by Vault codes. Made from a sustainable, waterproof fabric, the bag features adjustable straps and padded side handles that allow it to be carried in the hand or slung over the back as a backpack.
Find out more about the Gucci x The North Face x Vault Duffel Base Camp at www.vault.gucci.com.