READ IN: Español
Casa Maricruz is a project – founded by María Estrada – that seeks to breathe new life into local craftsmanship, making it more attractive to new generations. The firm that puts the name of Spanish tradition on high has caught the attention of C. Tangana and Santos Bacana, founder of Little Spain, who have become partners of Casa Maricruz.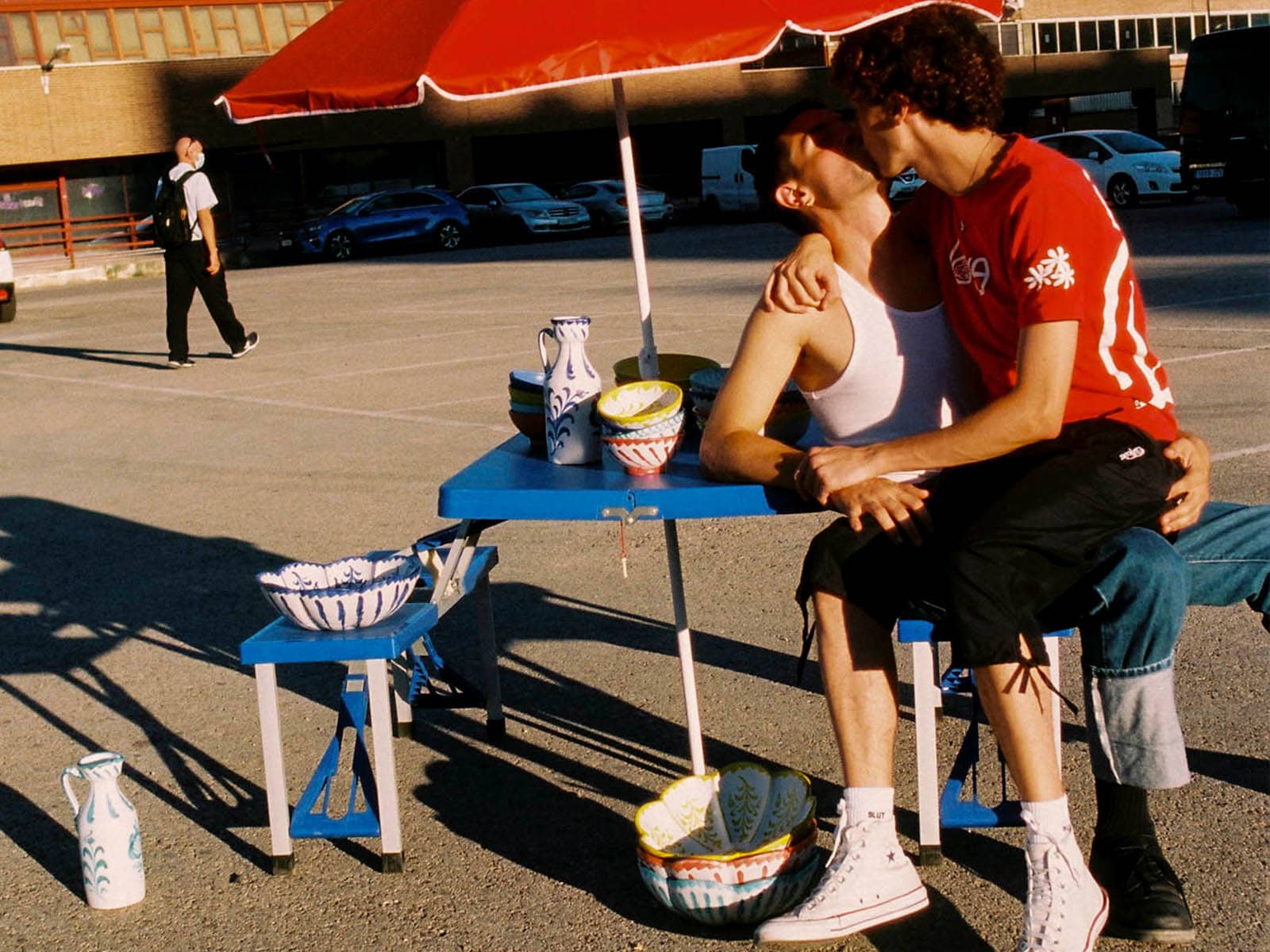 Casa Maricruz is the new brand of contemporary craftsmanship that acts as a megaphone to spread its art, its knowledge and its way of understanding life: slow and conscientious. Together with the most professional craftsmen in the country, they collaboratively redesign their centenary pieces to adapt them to the new needs of the 21st century. The company, which has already launched four collections and more are on the way.
Casa Maricruz pieces stand out for containing their own vitality and, depending on their origin, in their shapes and materials we can read the traditions of entire peoples, and in their colours and designs we can find secret messages of ancient traditions. Objects, sometimes undervalued, can turn our homes into landscapes of different emotions and memories, and that is what Casa Maricruz tries to achieve.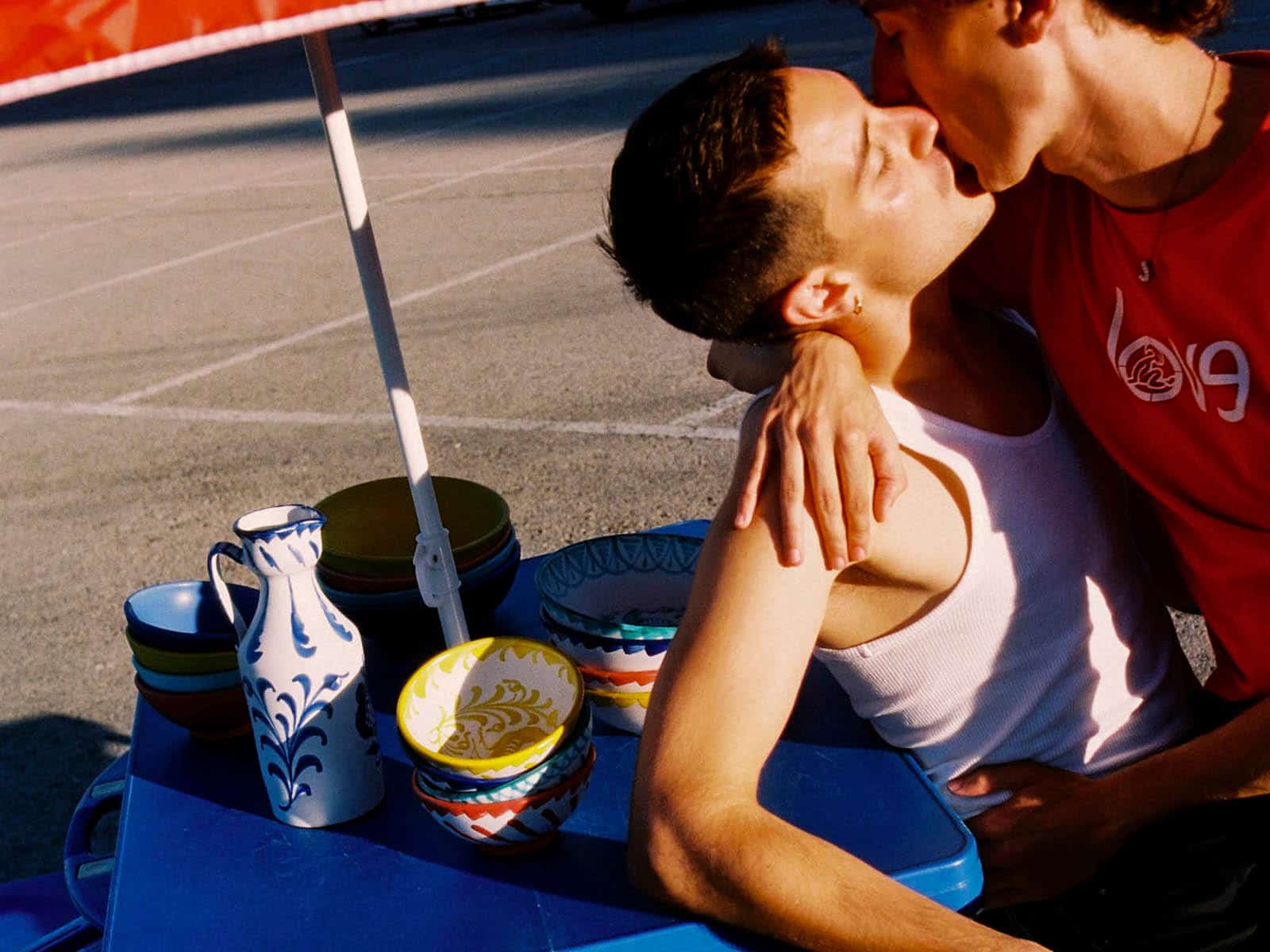 Highxtar (H) – This sector is currently going through a strange period. Why do you think this is? And why did you decide to set up a ceramics company in the 21st century?
Casa Maricruz (C) – It emerged when I lived in the United States, as a revival of the most exacerbated capitalism on the planet. We have been consuming beyond our means for 40 years, and in this time, the craft industry has suffered in a direction proportionally inverse to the growth of the industrial product. Dozens of workshops close every year all over the world, and also in our country, and with them, a part of our social, historical and cultural heritage is disappearing. That is why it is now time to put a stop to all this, because all that remains are the vestiges of what was once a very rich and fundamental handicraft fabric for our country's economy, and tomorrow it will be too late.
Moreover, craftsmanship is not only relevant from a cultural point of view; it is also the perfect ally to achieve the goals of sustainability and social justice that we have as a society. Concepts such as KM 0, rural repopulation, traceability and permanence of the traditional product vs. the liquidity and obsolescence of the modern object are intrinsic to craftsmanship.
H – How would you define the Casa Maricruz concept?
C – Casa Maricruz aims to be a loudspeaker and an ally of artisans. Under their guidance, we redesign the traditional Spanish object to adapt it to the new times, both in its shape and designs, as well as in its colours. In terms of communication, we try to break with the popular image we sometimes have of craftsmanship as an old-fashioned, old-fashioned product, which only has a place on the shelves of our grandmothers. Crafts also belong to the younger generations; they belong to all of us, and that is why at Maricruz we want to transmit this love and this responsibility to young people as well, because their survival as consumers depends on them, but also as the generational relay that the guild needs.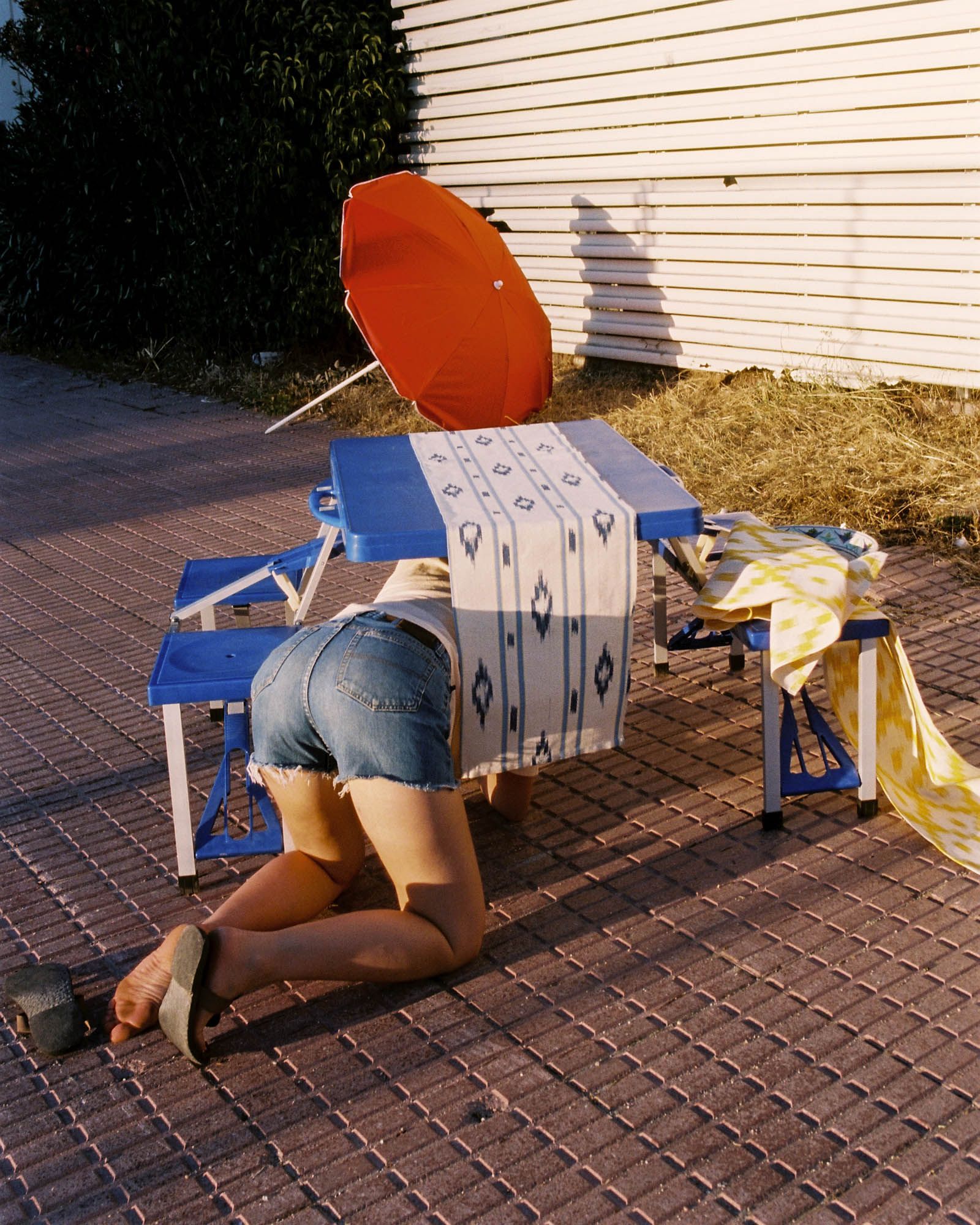 H – The singer C. Tangana and Santos Bacana of Little Spain are part of this new ceramic brand. What similarities are there between Casa Maricruz and your projects?
C – All our projects aim to take the shine off tradition and turn nostalgia into a contemporary place. All our projects claim figures and concepts from the past, to which new languages and aesthetics are incorporated in order to find something new, to add, and not only to reference.
H – What is the creative process you follow for each collection?
C – A fundamental part of our work is to document ourselves, and we do this by hitting the road and travelling around Spain in search of artisans. We have a database that is gradually expanding, and we start from there every time we launch a new line. Once we have identified the products we want, we get down in the mud with the artisans, and we think about how to give a twist to what they have been doing for hundreds of years. It is not always easy, because many are afraid of distorting tradition, but by gaining their trust and generating a constant conversation between them and us, we manage to value the essence of each product, and update it, so that it has more outlets and, in short, so that it does not die.
H – What do you draw inspiration from or what are your references when it comes to design?
C – I rely a lot on my instinct, that's the truth. Although I'm also very inspired by the street, by ordinary people, by art without a signature. I'm also obsessed by the visual concepts of Toilet Paper magazine, the argument of Apartamento, the delicacy of Maruja Mallo's painting, the costumbrismo of Julio Romero de Torres, and the volumes and colours of the space age aesthetic of the 60s and 70s. In addition, from the 7 years I spent in Los Angeles, I take with me the streamline architecture, art deco and the relevance of interior design in Anglo-Saxon culture.
H – "We don't realise how rich we are until it is appreciated outside", do you agree with this statement?
C – Of course. When you go to the USA, and you see how crazy they go when you tell them that Granada pottery dates back to the times of Al-Andalus, you start to realise what the film is about. There are not so many territories with as much history and crossbreeding as ours, and when you leave you realise the historical value of our craftsmanship.
H – At the moment you have four collections available, when will the next one be available?
C – Coming soon. We are working on a new line of ceramics, new glass pieces and textile additions. We are eager to bring out new things, but the process is and must be slow, because craftsmanship and haste do not go well together.
H – Do you plan to expand your horizons and broaden your range of products, do you value collaborations with big brands – an IKEA temple?
C – I won't say never, but the feasibility of producing handmade products for large emporiums is practically impossible. Moreover, our values are the opposite of those of this type of fast-moving consumer companies. We produce slowly, and with the ambition that each of our products is irreplaceable. Our objects are intended to create an indestructible bond with the consumer, and are intended to be inherited by the next generation.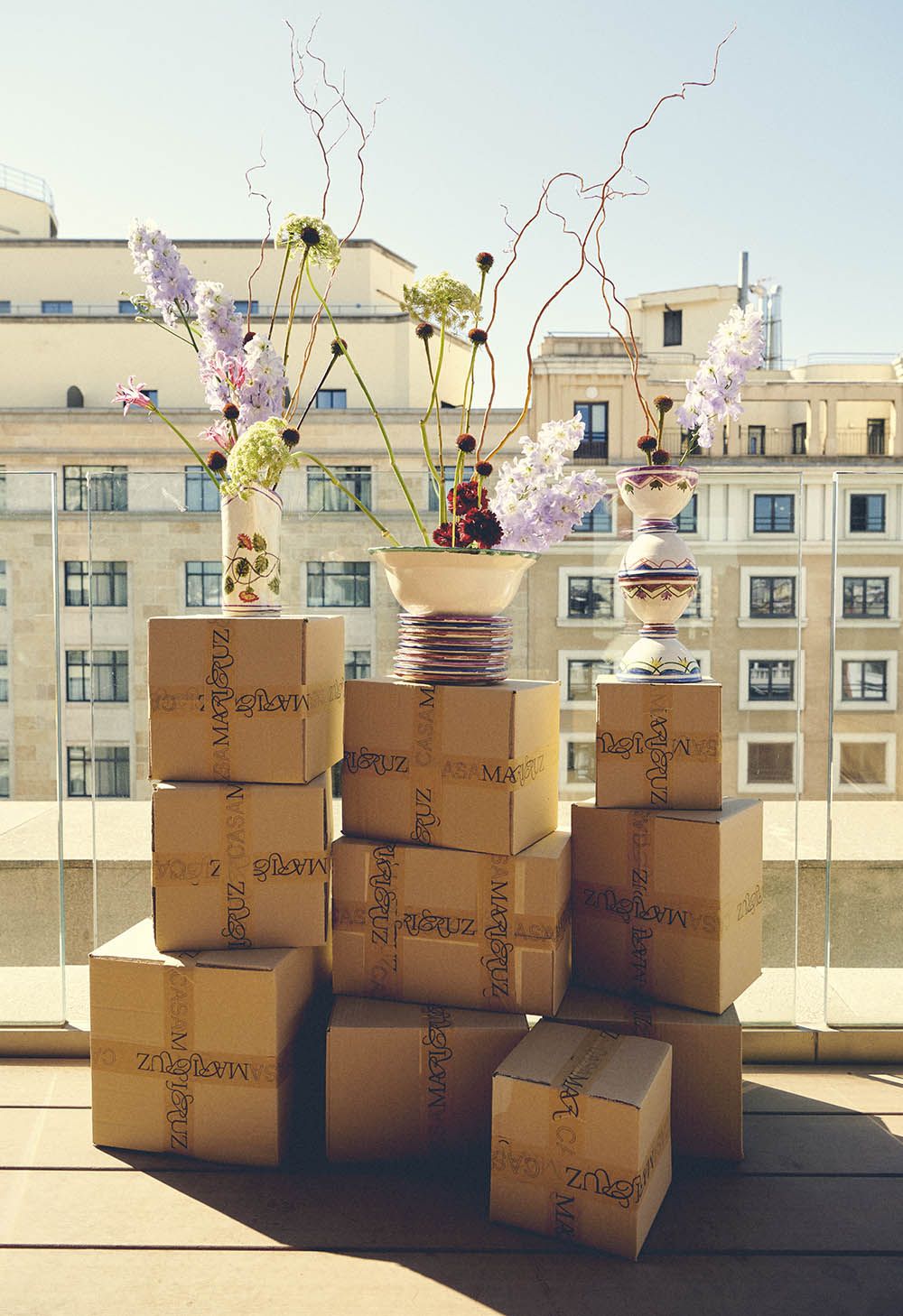 H – You work hand in hand with craftsmen in an industry that has been making the same products for centuries. How have they taken to you updating their design vision?
C – It depends on the artisan. There are many who are super open to whatever you propose, and there are others who are reluctant, because they have been doing the same thing for hundreds of years, and changing their work routine doesn't make them happy. In any case, it is essential to gain their trust and convey to them that our aim is to give them a voice, expand their market and do our bit to perpetuate a trade that has been badly affected and practically forgotten by the institutions.
H – At the moment you work with professionals in the sector from Granada, Mallorca and Cáceres. Are you going to continue teaming up with other workshops?
C – Yes, of course! Spain has such a wealth of craftsmanship that we can't get an idea. !!!! We really want to get our hands on Galicia, all the islands, the north of Spain, the Valencian Community, Catalonia …. In short, we hope to have workshops in every corner of our country.
H – The company's social networks and website are very well looked after. Are these platforms being a key point for sales?
C – Yes they are, and not only as a marketplace, but also as a channel for dissemination, which is one of our fundamental missions.
H – Your way of promoting yourselves is more focused on the new generations, how do you intend to make this segment of the market value tradition?
C – They are the future, which is why we are so committed to creating a dialogue directly with them. The key is to decontextualise crafts, to take them out of grandma's showcases and elevate them to the category of art. We have just been at ARCO talking about crafts, and this was one of the questions we raised: What is the difference between art, crafts and industrial products? The frontiers are becoming increasingly blurred, because craft is no longer utilitarian in its essence, and if we don't find another place for it in our social fabric, it is doomed to die. That is why we want to make it sexy, attractive to the new generations, and strip it of its dullness to take it to a higher, more aesthetic and dignified place.
H – What would the ideal after-dinner meal at Casa Maricruz be like?
C – Very chaotic, full of breadcrumbs, stains on the tablecloth and lipstick marks on the glasses. Objects are always happier when they have completed their mission, so things, when they are in use, shine more brightly. I can also imagine her with lots of digestives scattered around the table. And a guitar, of course, and if the guitar player is Yerai Cortés or Victor Martinez, all the better. 😉
CREDITS
Photography: Javier Ruiz and Adrián Rios