READ IN: Español
Harry Lambert, stylist to stars such as Harry Styles and Emma Corrin, has put up to 30 pieces from his personal collection for sale through Depop.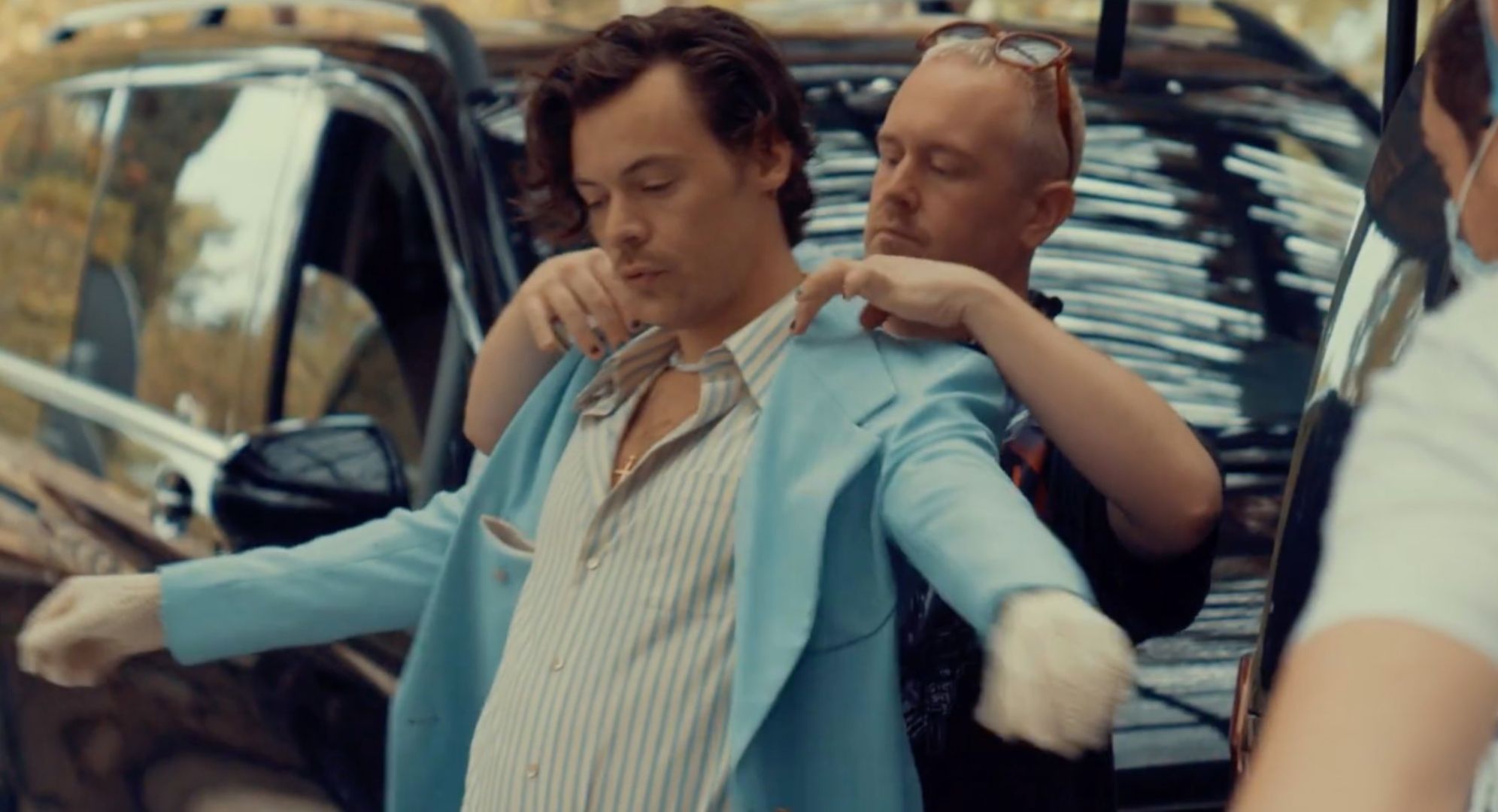 Lambert is world-renowned for using vintage and second-hand pieces in most of his outfits. He is also known for his efforts to support and give visibility to emerging designers. His personal collection is made up of a mix of his favourite brands and unique products that he now makes available to his fans.
Exclusive items in Harry Lambert's shop include a Loewe scarf, a Prada bag and the t-shirt featured in the Interview photo shoot captured by Alexander Skarsgard. He has also included a limited edition physical copy of the Harry Styles Beauty Papers editorial.
"My styling is an extension of my clients and their personalities. I always try to encourage people to take risks and try new things," says Lambert. "Depop is a great place to search for unique or out-of-print items, discover and celebrate style on your own terms and extend the life of millions of garments. As a stylist, I often leave shoots with an abundance of unique clothing and accessories, so it's a no-brainer for me to offer a new home to some of my favourite items through Depop."
100% of the proceeds from sales will go to Mermaids, an association that supports transgender, non-binary and gender diverse children, youth and families.