READ IN: Español
The collaborative phenomenon between traditional sportswear companies and luxury houses is leading brands like Balenciaga to subvert and ironize fashion without limits. Even global critics have come to question whether Demna has gone too far with all this. Has Balenciaga reached the climax of bootleg couture?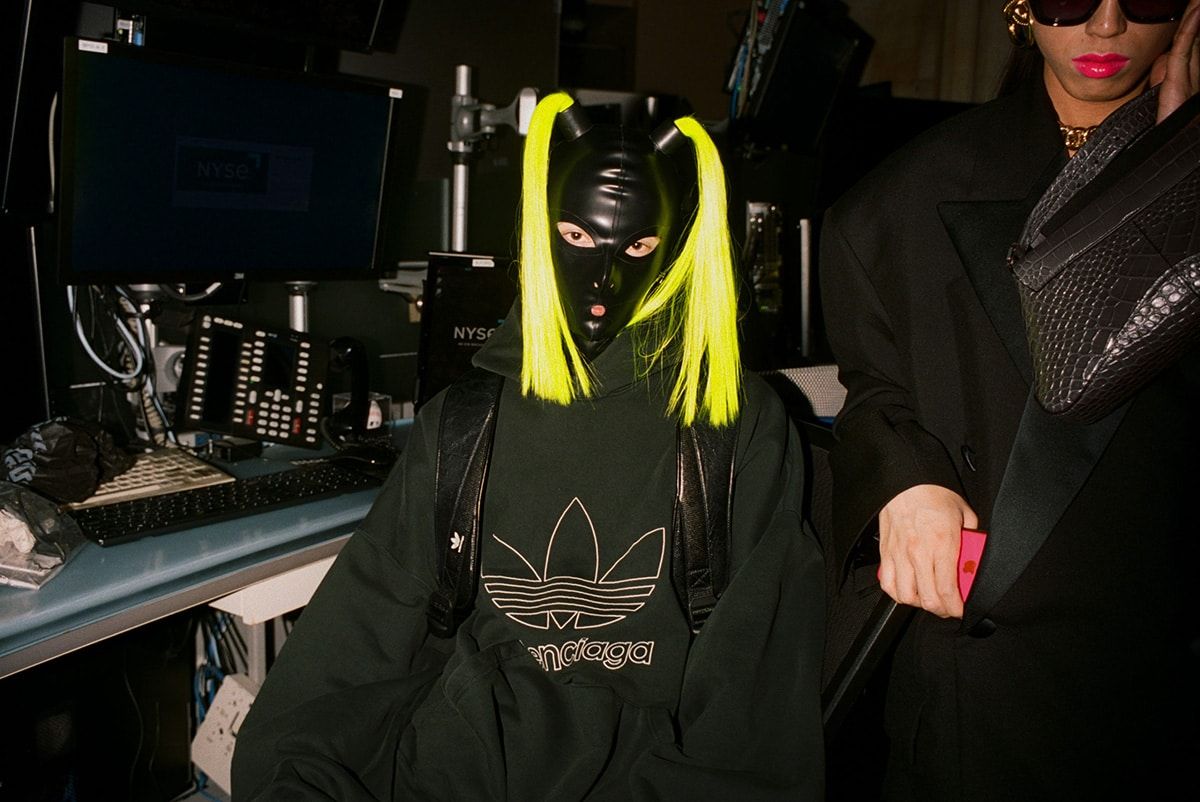 If creative mergers catalyzing this trend such as Louis Vuitton x Supreme or Dior x Jordan, or adidas with Prada or Gucci had already distorted the meaning of luxury, this latest collaboration between Balenciaga and adidas may have reached new heights.
The union between Balenciaga and adidas, which debuted during the brand's Spring 2023 runway show at the New York Stock Exchange on Wall Street, once again drew inspiration from its signature bootleg culture, launching a critique of structural capitalism while exploring the limits of luxury in the fashion industry.
The shared collection displayed a series of high-end variations of everyday adidas items on the financial-cut runway. A $45 USD adidas archive T-shirt became a $1,550 USD T-shirt that replaced its name with Balenciaga. The luxury house was once again demonstrating its skill as a fashion hacker, without even bringing up design or its cult of ugliness.
What really stood out was the provocation and irony that we already saw reflected in previous models such as its viral Distressed Paris sneaker, which boasted $1,850 sneakers that could have been found in the trash. Not to mention the distorted Destroyed Stan Smith.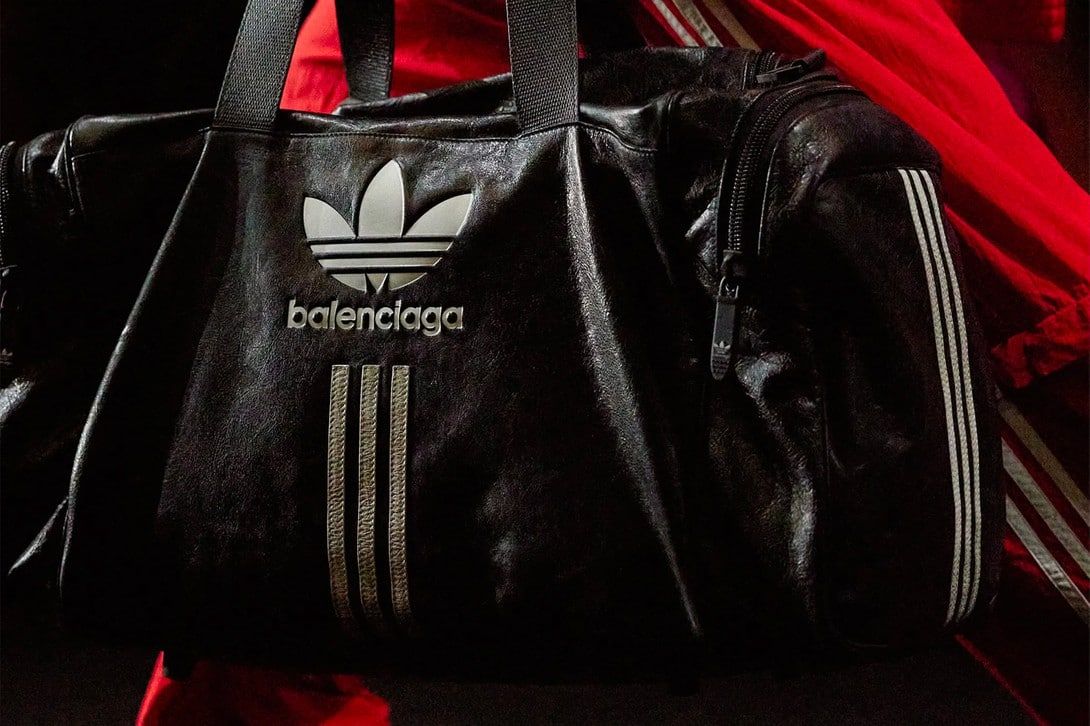 DEMNA'S SATIRICAL OBSESSION
It is precisely that level of subversion that altered this latest runway show in which guests were invited to Wall Street at a time when the stock market and life in general is sinking. Among models hidden under latex masks and exaggerated silhouettes, Gvasalia projected into the light that "money was the biggest fetish of all."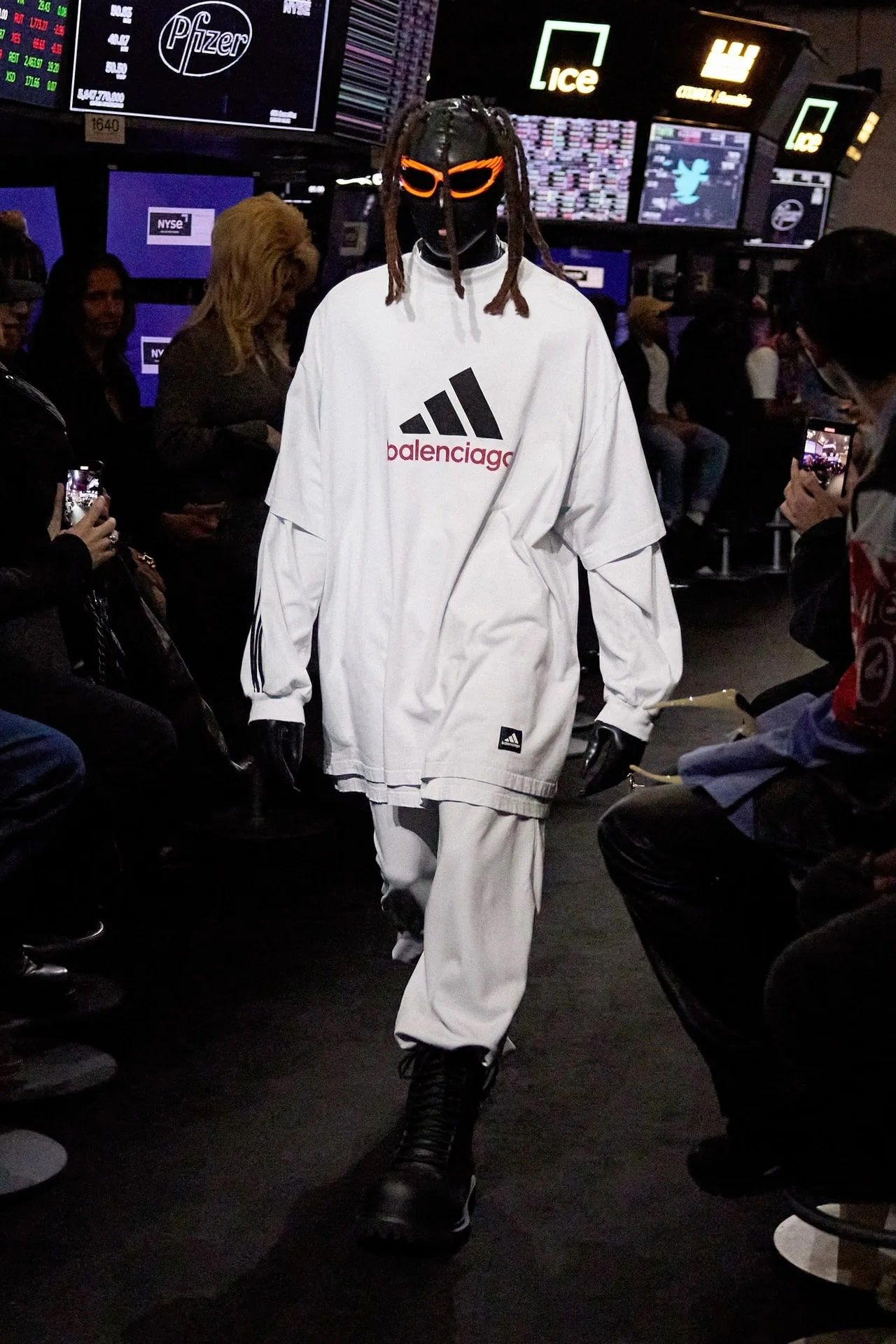 That apparent (poisoned) anti-capitalist message, led us to rethink whether Balenciaga really managed to evoke that irony with thousand-dollar garments, when it is the world's fashion brand, and benefits more than anyone else from this industry. Underlying this is a great marketing strategy aimed at the luxury house's clientele.
Balenciaga, through adidas, is giving its entire community what it really wants: irony in its purest and most graphic form so that everyone can be aware of your social status and the money you have invested in the power and influence of its logo.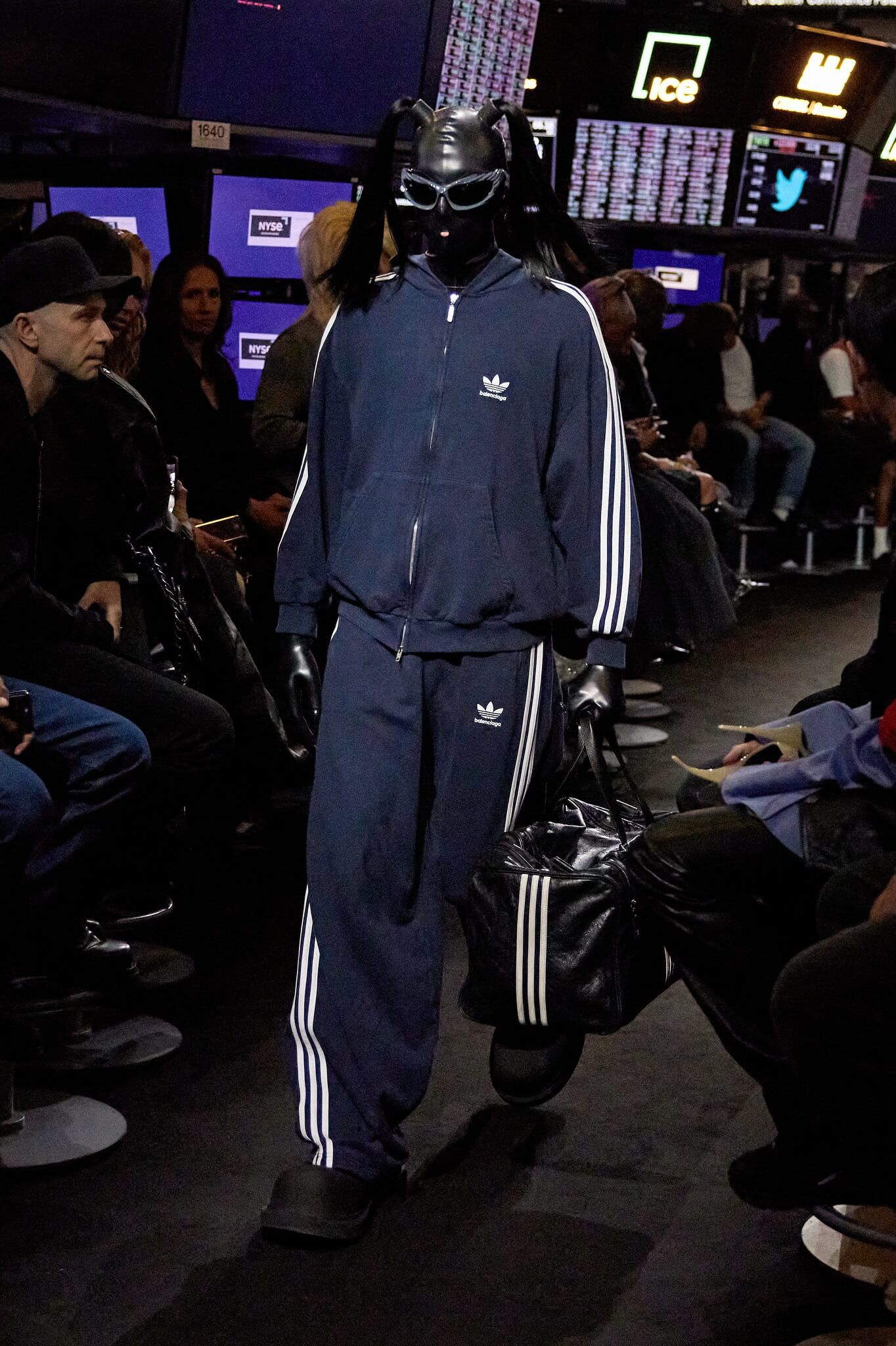 Demna Gvasalia has thus managed to open a new era and give a new meaning to luxury, advertising and the symbiosis between streetwear and high fashion, although it is really unknown whether this collaborative and satirical boom in fashion will explode at any moment.