READ IN: Español
Sustainability, the key word. Territory, the eternal inspiration. Everyday elegance, the leitmotiv of a 100% ecological story that began more than 10 years ago at Herno.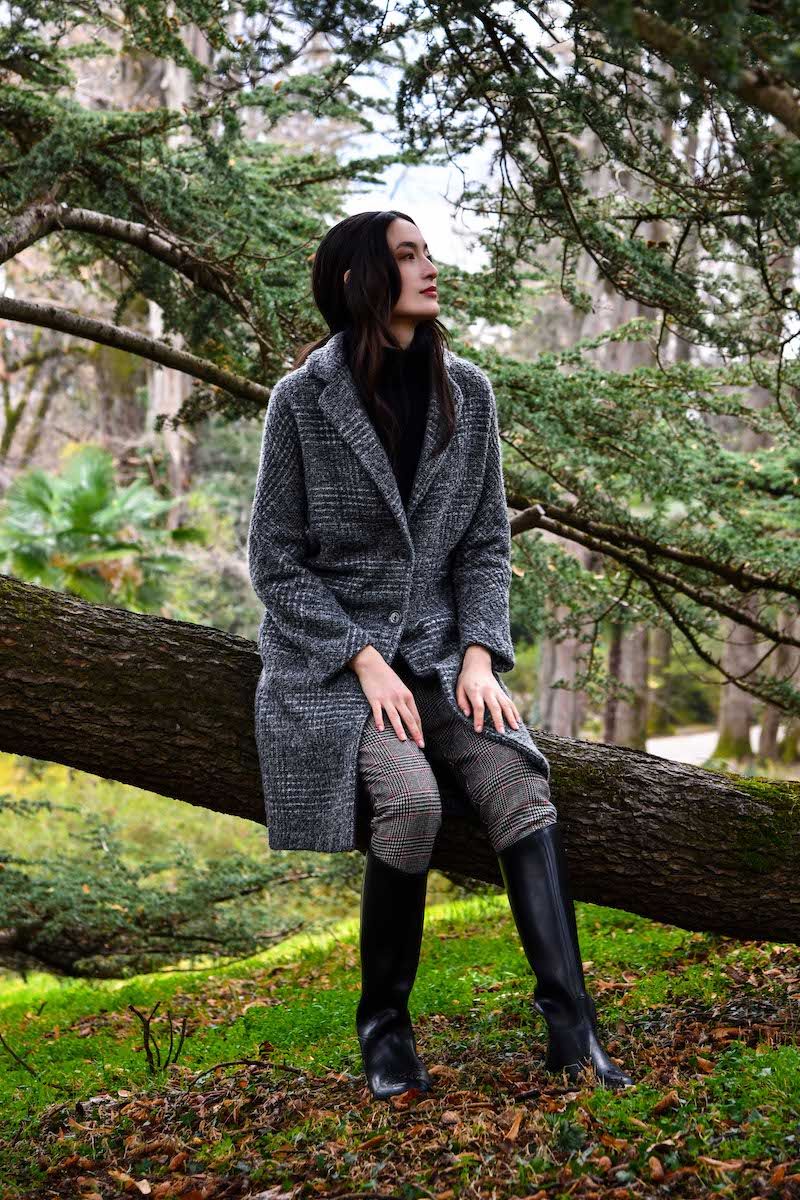 The narrative of Herno Globe's new autumn/winter 2021-2022 women's collection is wrapped in the urban chic and eco-friendly atmosphere of the small towns of Lake Maggiore. These scenes are the inspiration for a delicate narrative about the sustainable characteristics of Herno Globe's warm clothing: images of fishermen casting their nets at dawn, old sheets cooling in the window of a grand hotel, walks on the grass of a village…
The search for identity, love, ethics and the ability to study permeate this collection. The determination to present a collection that is totally ecological and incredibly beautiful is the DNA of the brand and the Globe line.
Seven projects make up the history of the Herno Globe collection:
Fast5Degradable
A nylon created from Amni Soul Eco® polyamide 6.6 yarn which, in its 20 Denier version, has been exclusive to the brand since last year. After disposal, the entire process of anaerobic degradation takes only five years, compared to fifty years for traditional nylon, and it decomposes into organic matter and biogas that help create new resources for the environment as well as produce energy from waste. The models are a hooded bomber, a waistcoat and a flared jacket, all down-lined and fully biodegradable, including accessories.
Econyl® regenerated nylon
Recycled and sustainable 40 Denier nylon. The fabric is created using pre- and post-consumer recycled nylon yarn, sourced from abandoned fishing nets at sea and carpets that were to be thrown into landfill. The filling of all these models is recycled feathers from old duvets. There are two models in the selection: a maxi coat and a "cocoon" bomber, both with animal-friendly wool details.
Recycled and satin-finished nylon
A 100% recycled nylon made from textile production waste and shredded carpets. There are two down jackets in this collection: a short and a long one, both of which feature a round, wrap-around collar.
Undyed wool
A 100% organic nylon, with its original colour, without additional dyes. A fabric created according to Made in Italy tradition and excellence. It is worn in two coats: one with a masculine inspiration and relaxed fit, and the other with a round collar and ¾ sleeves.
Sustainable wool
100% recycled wool made in Italy. It is the result of a state-of-the-art process in which pre- and post-consumer knitted fabrics are treated without the use of chemicals. The production of this sustainable fabric, which can be compared to virgin wool, improves the impact on the environment: -74.3% of CO2 emissions; -58% of total energy consumption; and -87.1% of H20 use. It is the first wool in the world to be certified with an LCA (Life-Cycle Assessment) study. There are two models: a classic coat with zip and a robe de chambre with hood.
Boiled organic wool
GOTS (Global Organic Textile Standard) certified organic wool, developed following the standard norm to define the global requirements for organic fabrics and taking into account the ecological and working conditions for the production of fabrics and clothing using organically produced raw materials. Organic production is based on an agricultural system that conserves and restores the fertility of the soil without the use of synthetic, toxic and persistent pesticides or fertilisers, and includes a standard of zootechnical welfare and prohibits genetically modified organisms. The models created with this fabric are a minimal and an oversize coat.
Animal-friendly wool
Sourced from organic farms and Mulesing-Free certified, so the sheep are not subjected to routine surgery (Mulesing), creating a bare, stretched area of skin that prevents the animals from dying of insect infestation. The proposals with this wool are two: in the lurex version, the two iconic capes, with short or long sleeves; and in the plaid bouclé version, a masculine-inspired coat and a hooded trench coat with knitted details.
Scroll through the gallery below and discover the new Herno designs:
And you, do you already know which is the cult object of this season? Find out by clicking here.