READ IN: Español
Heron Preston puts himself at the height of the most veterans with his Autumn/Winter 2019 collection presented today in the French capital.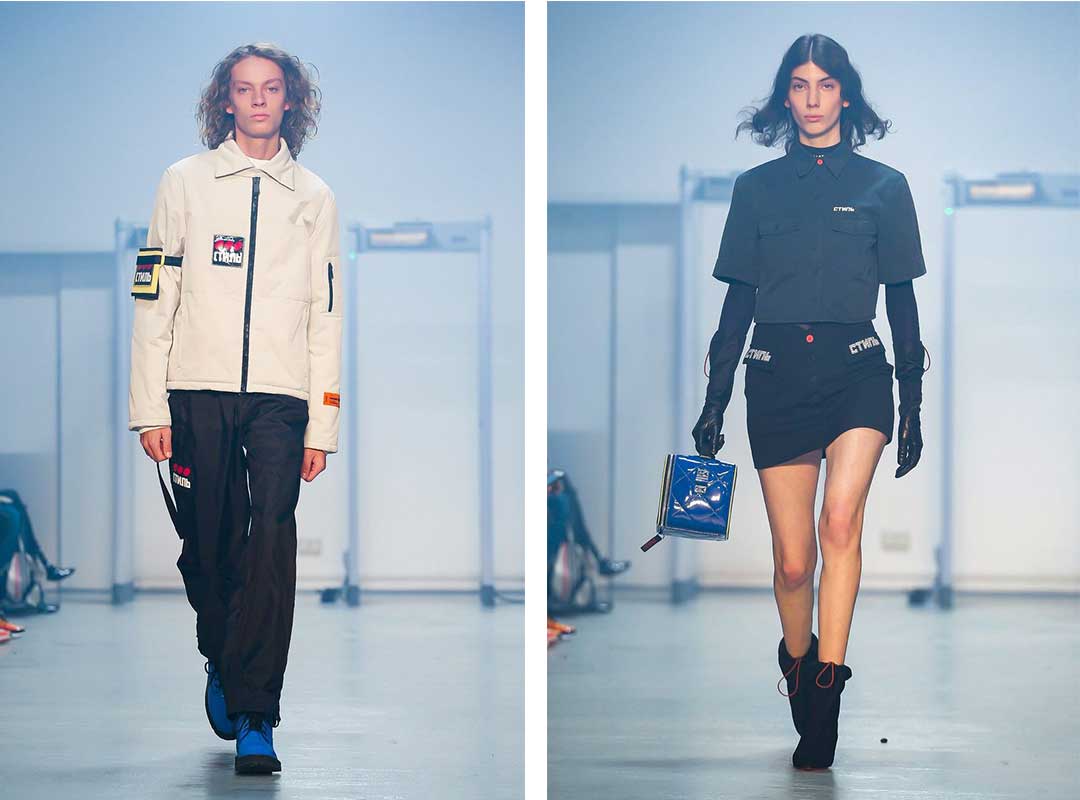 Preston, the creative director of its brand of the same name, has conceived a collection for the "here and now". A modern style very present in the Street Style; a collection that has convinced the most influential in the sector. His experience as an artistic photographer has helped him to bring his perception of the world into fashion.
A sportswear line in vivid colours – usual orange – and eye-catching has walked Heron's catwalk. Low-relief textures, leather, nylon, gore-tex, materials that are perfect for the concept and purpose of the collection.
As for the designs, they have a certain Muscovite influence from the 80's and with a turn to the 2000's that have been visible in some details of the garments, such as words in Russian – the already classic "style" – and the tonalities of the garments. Looks transformed for the 21st century and soaked in workwear both for them and for them.
To do this, loose pieces, combining the proportions of length and width blurring the male silhouette. For them, marked silhouettes and defined forms, accentuating the feminine waist.
Heron Preston FW19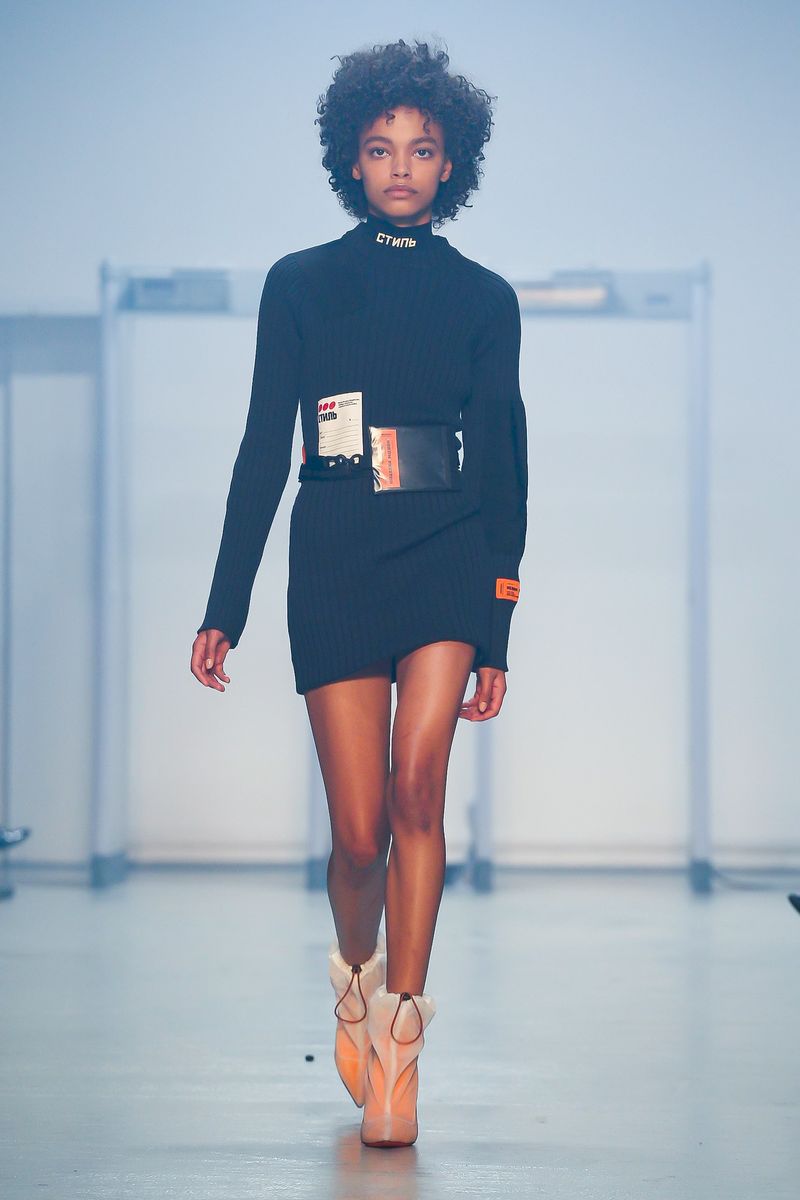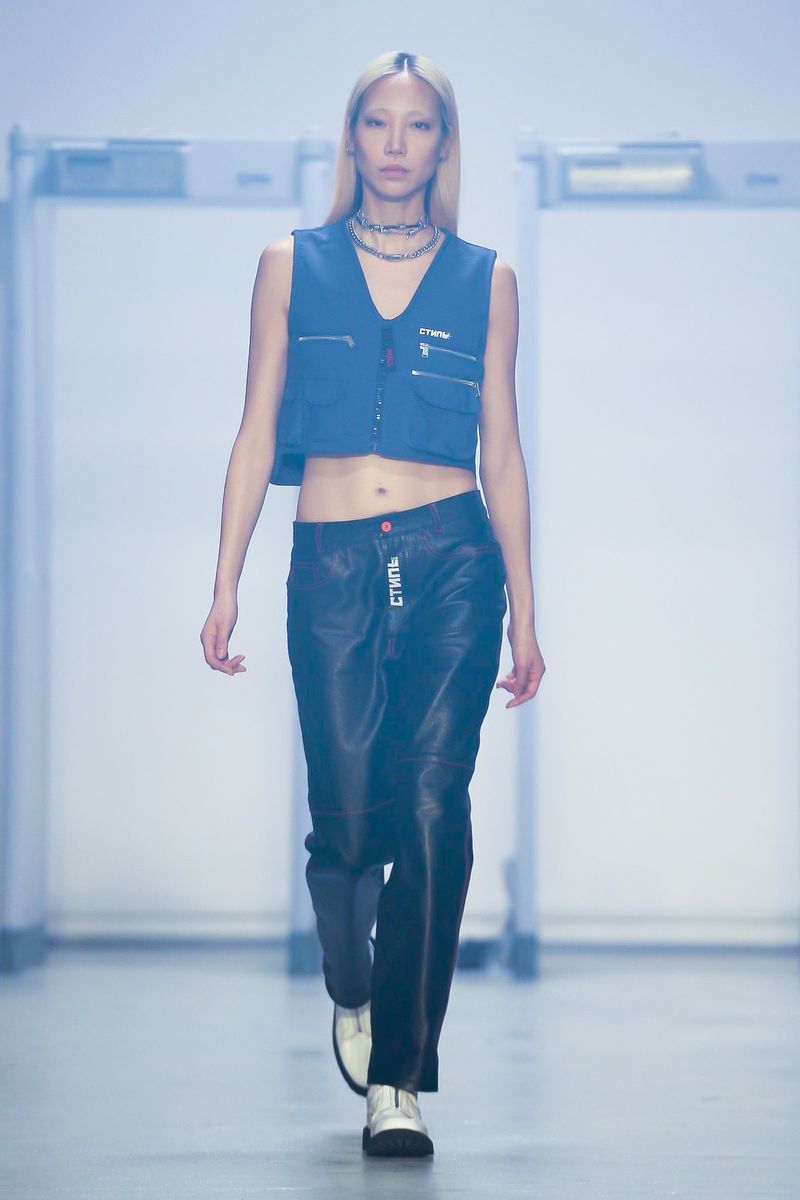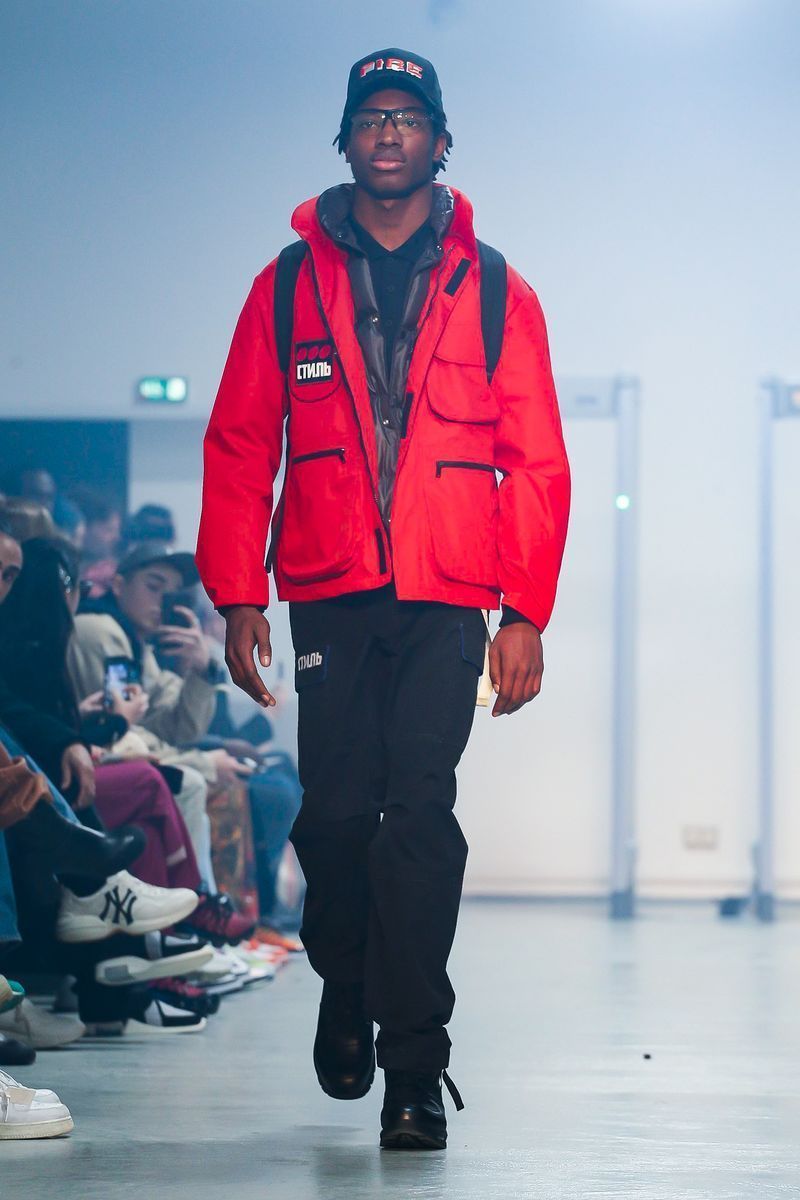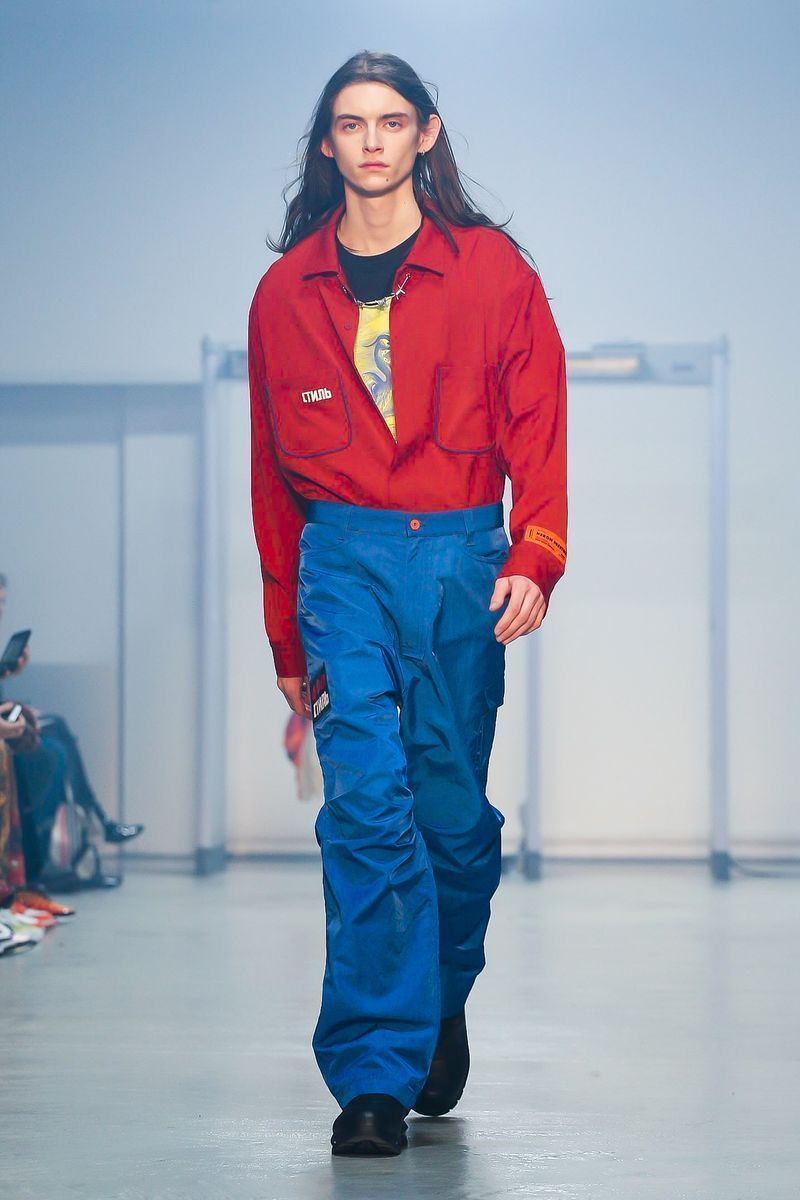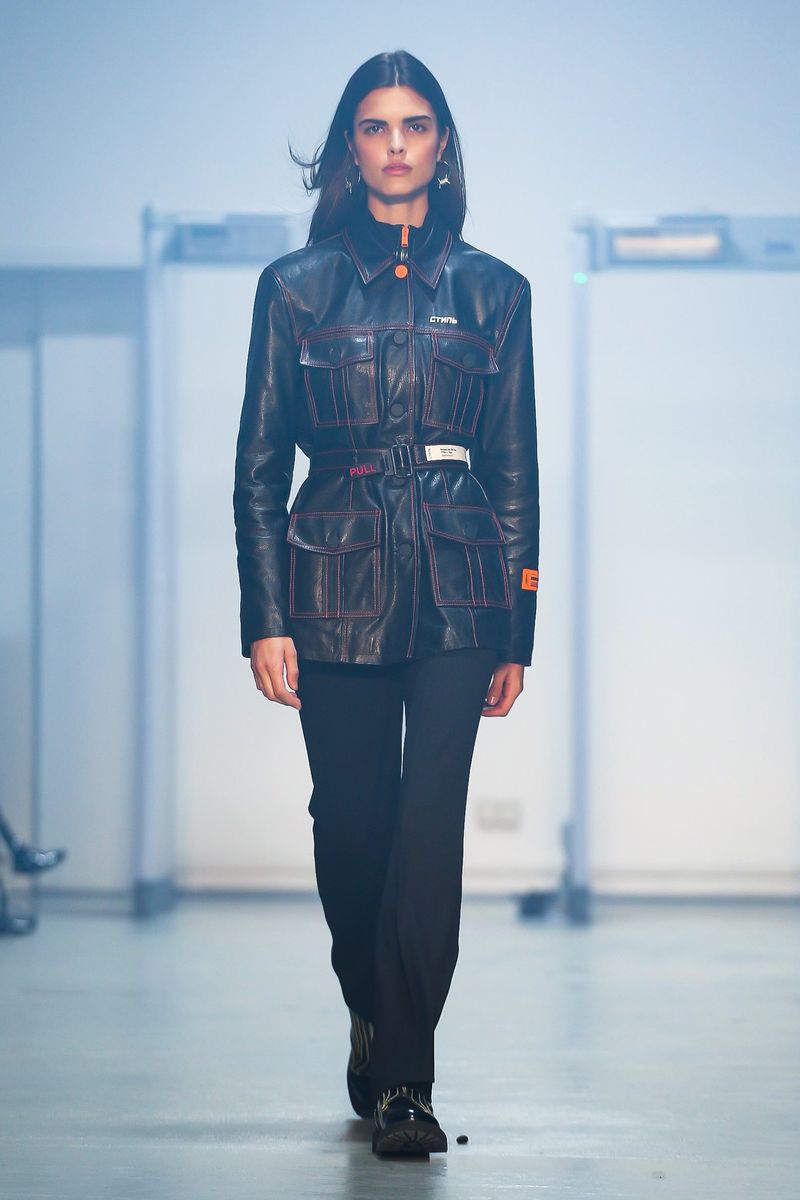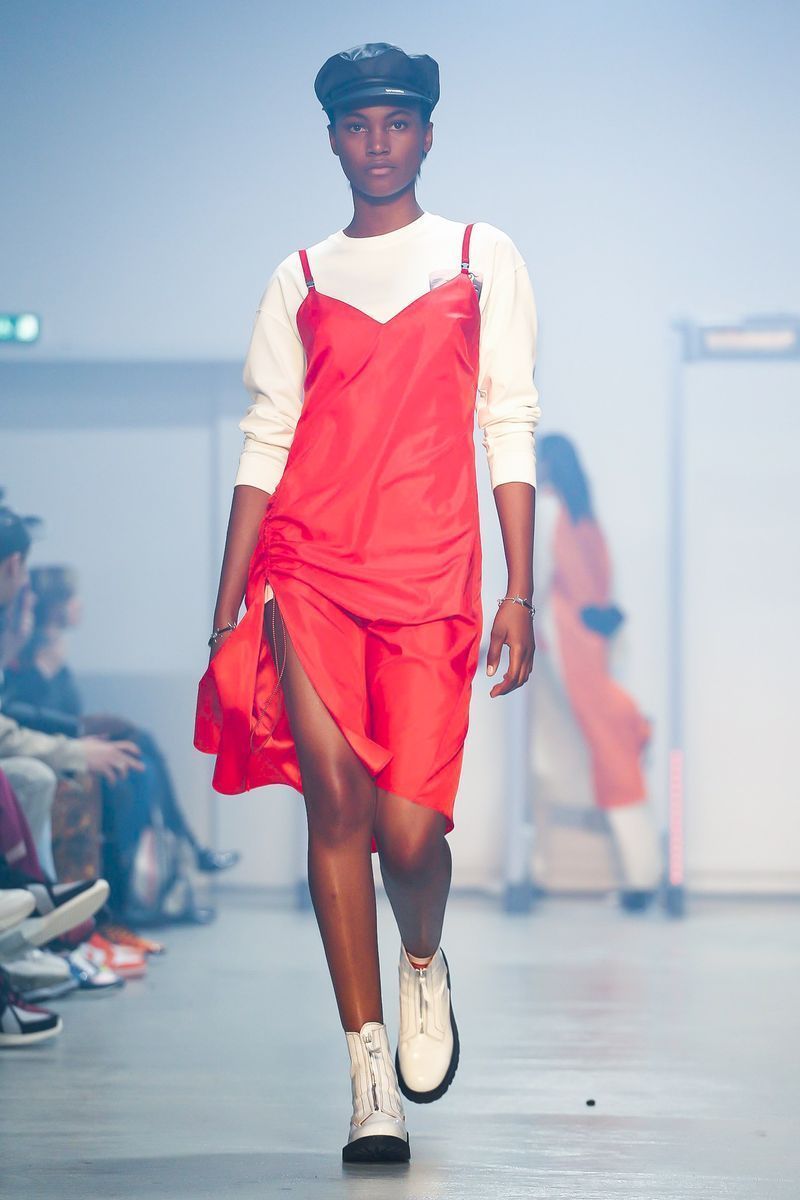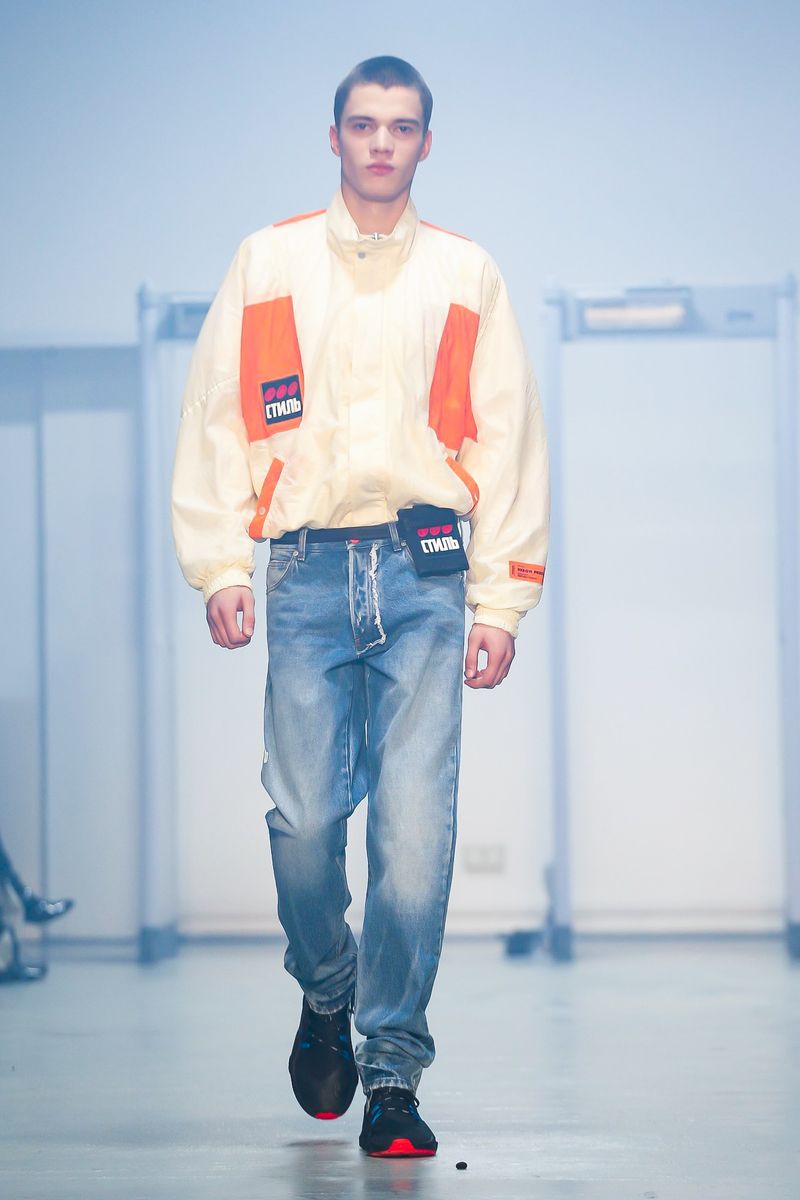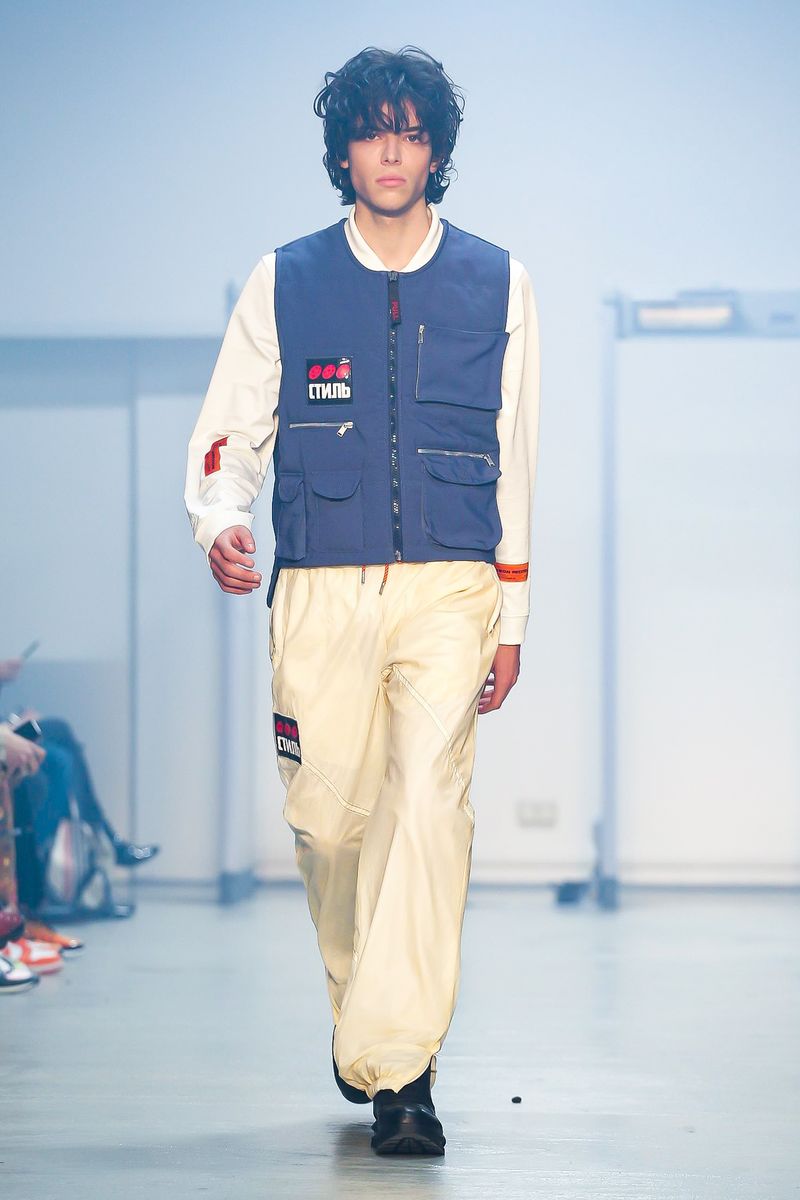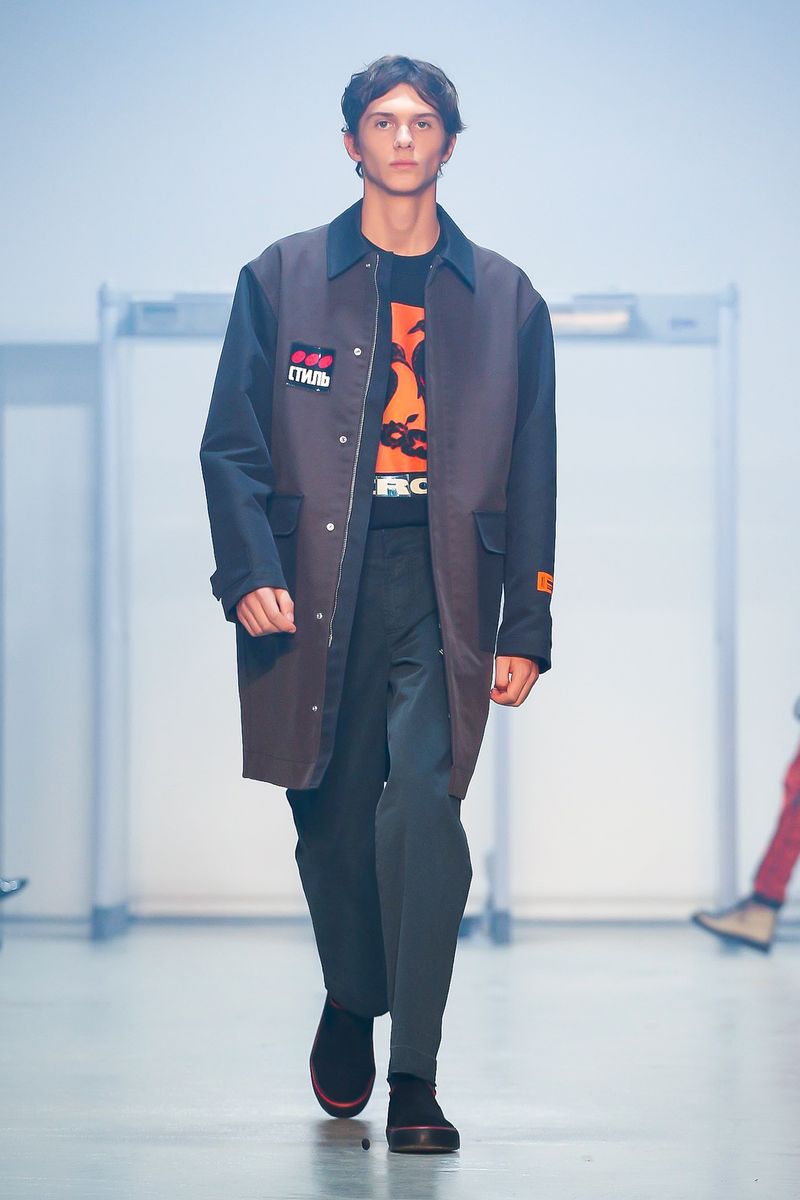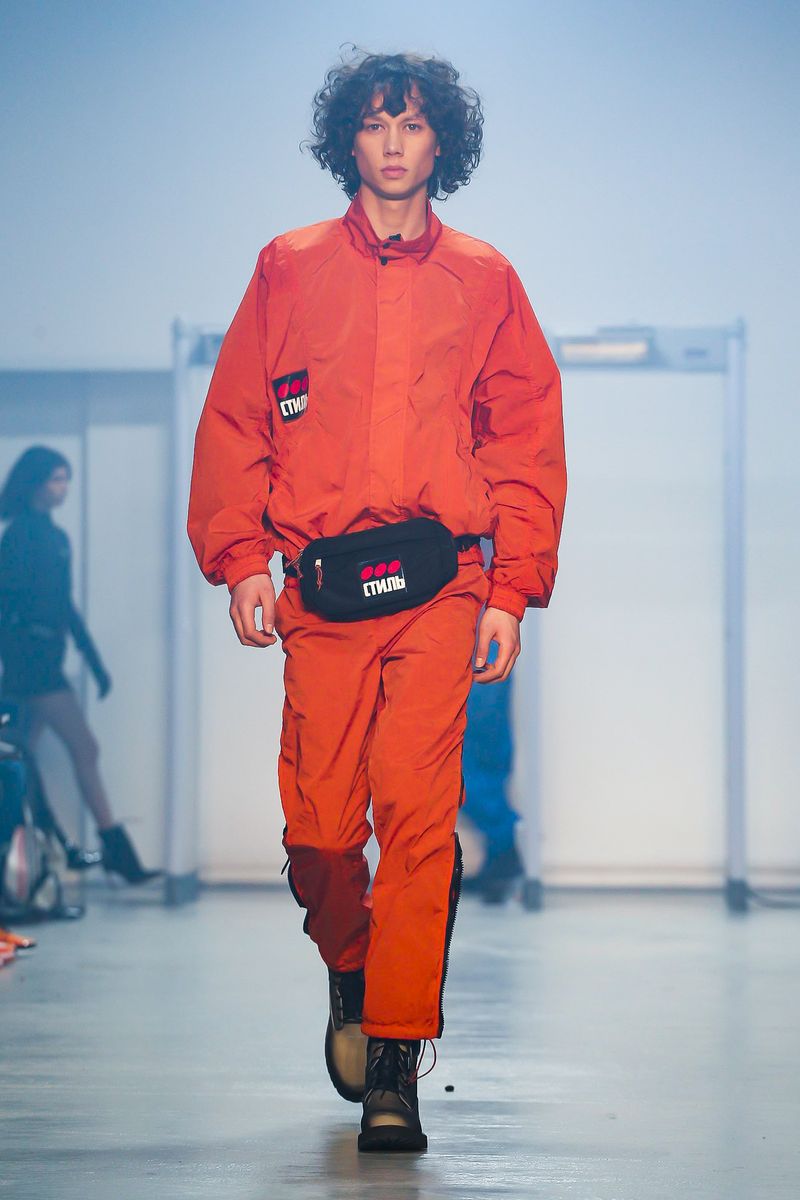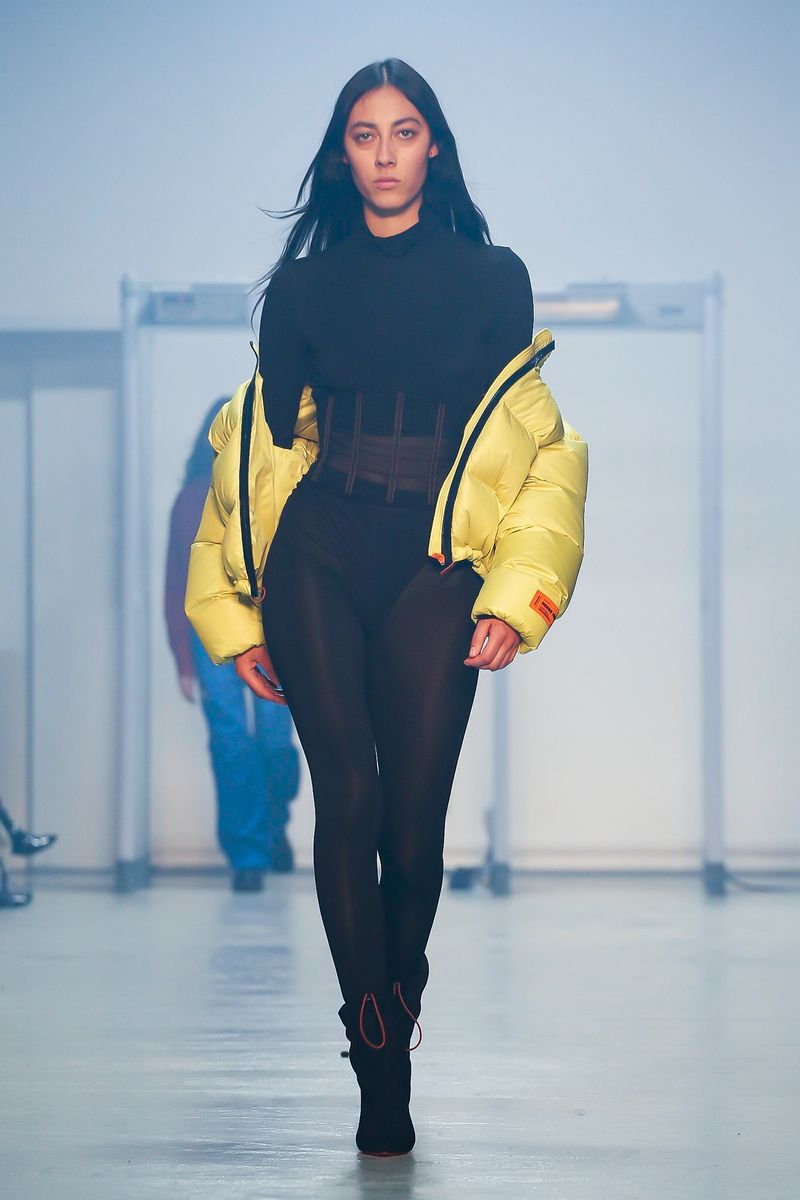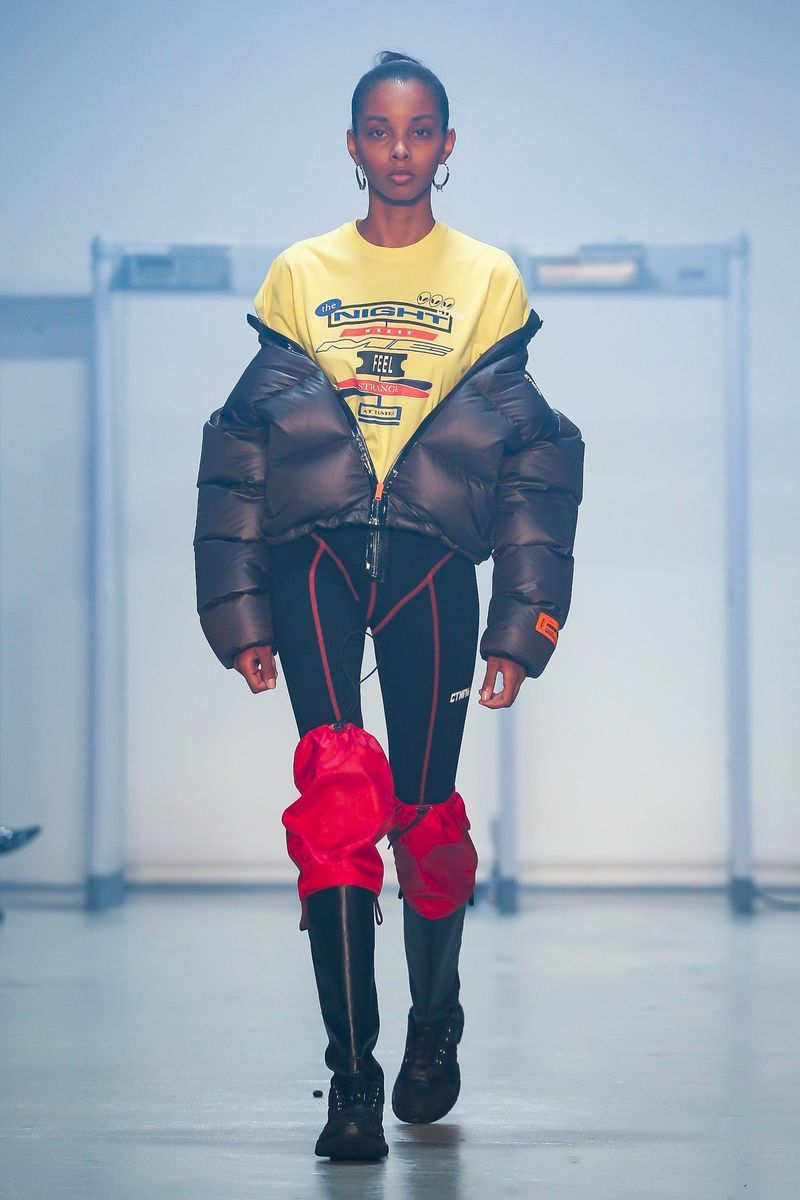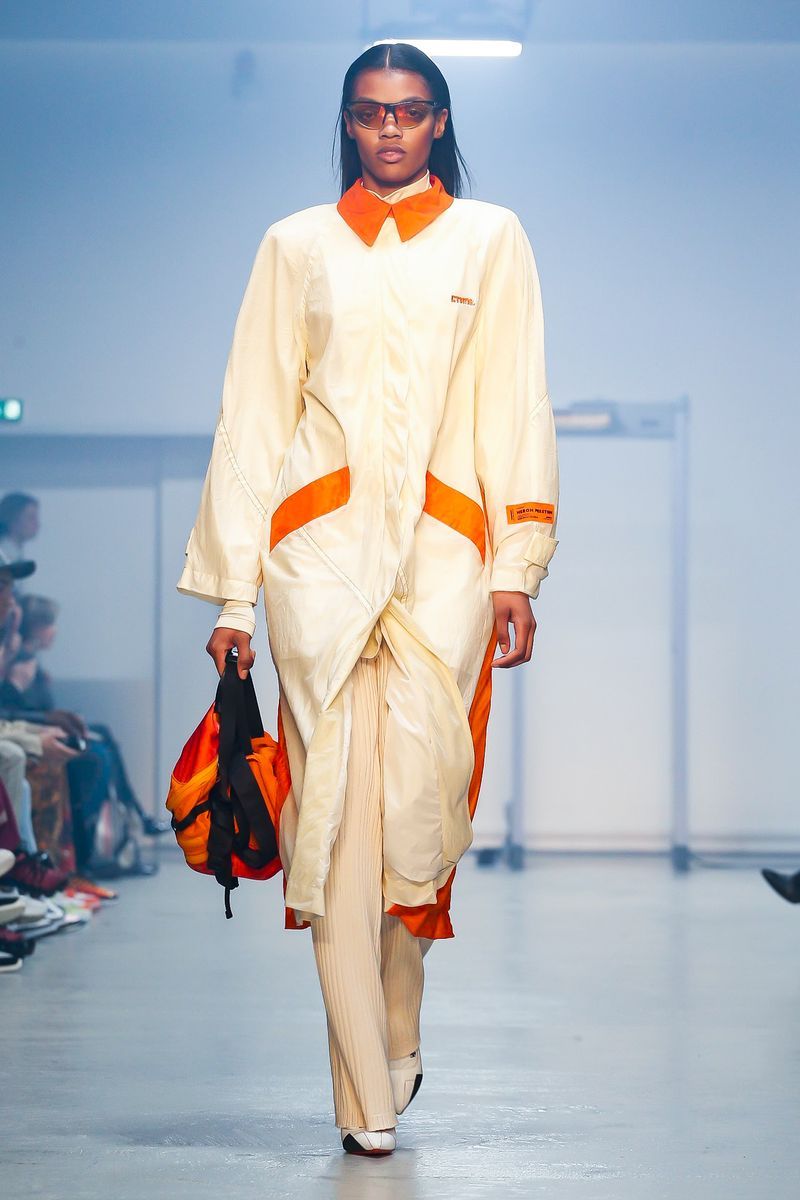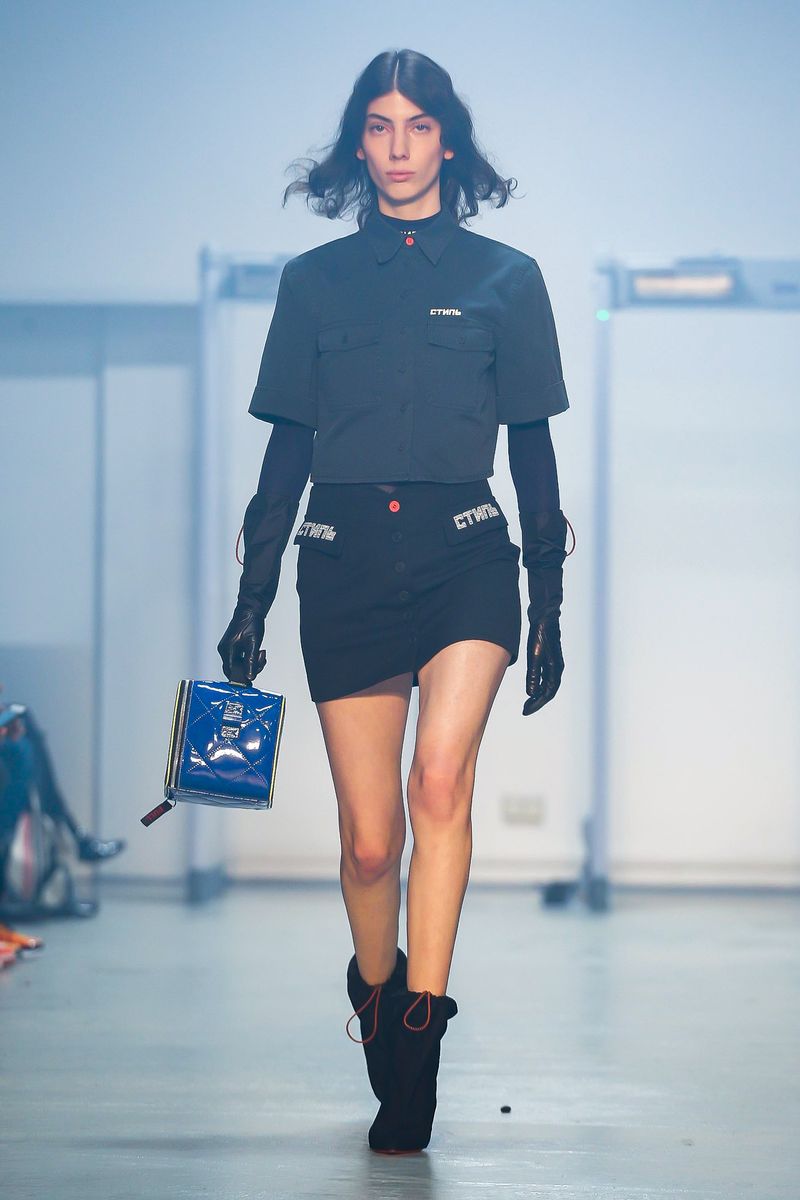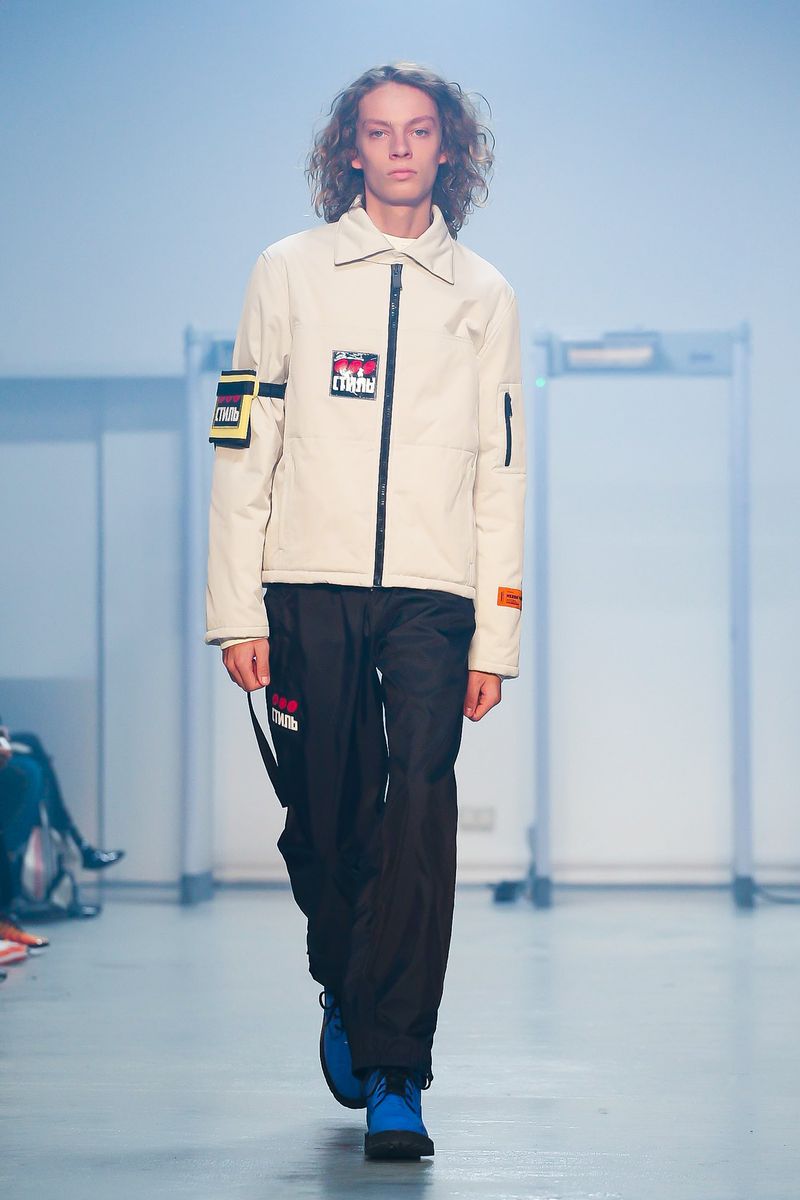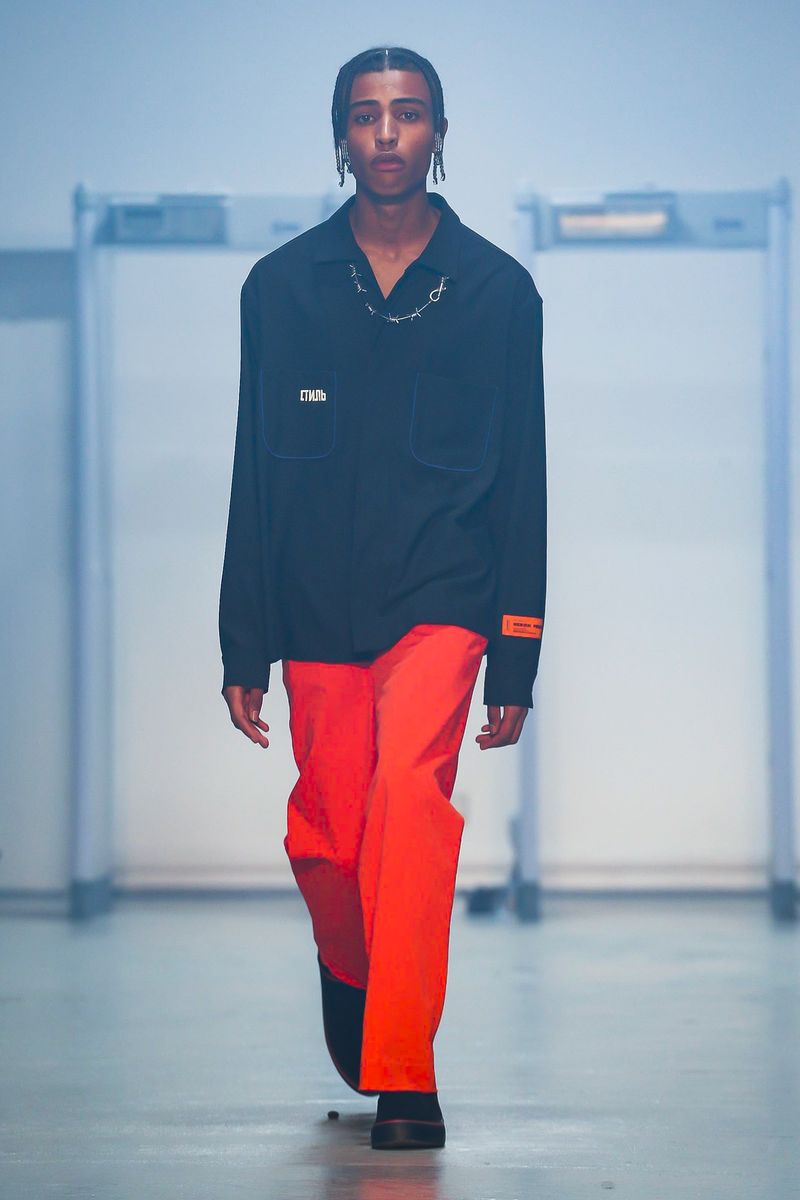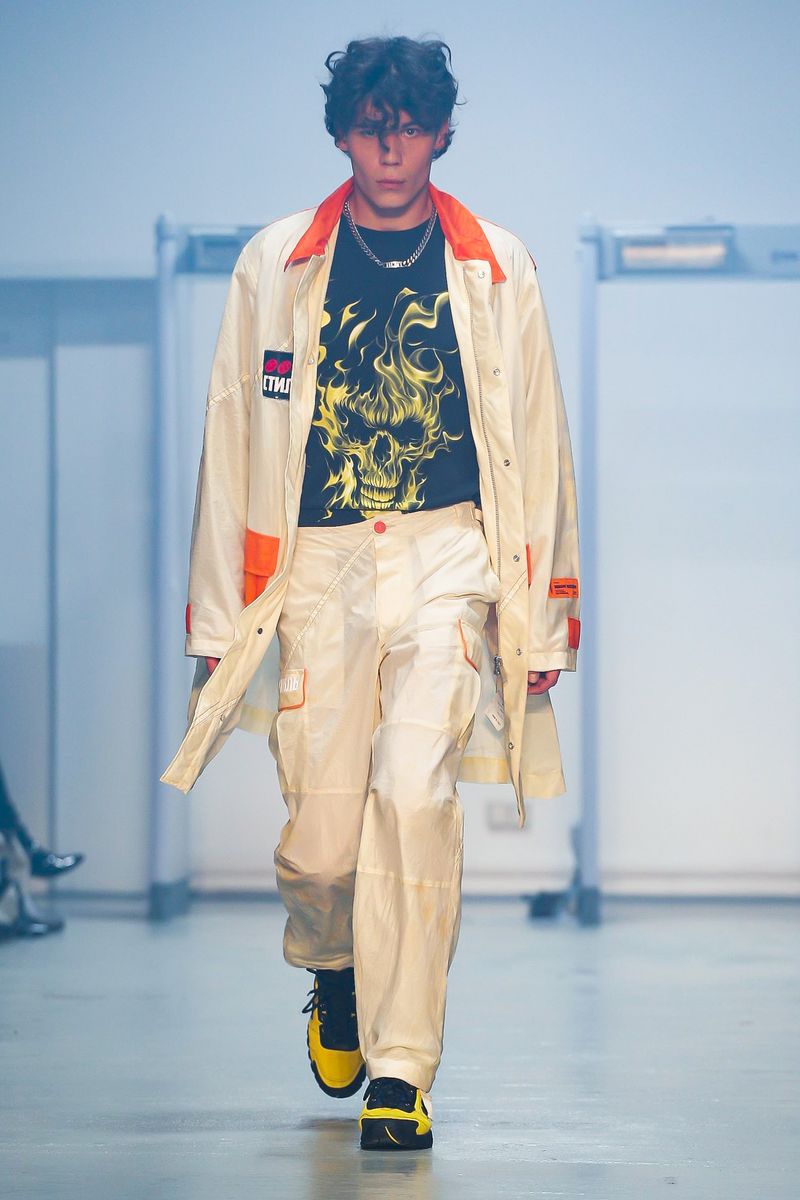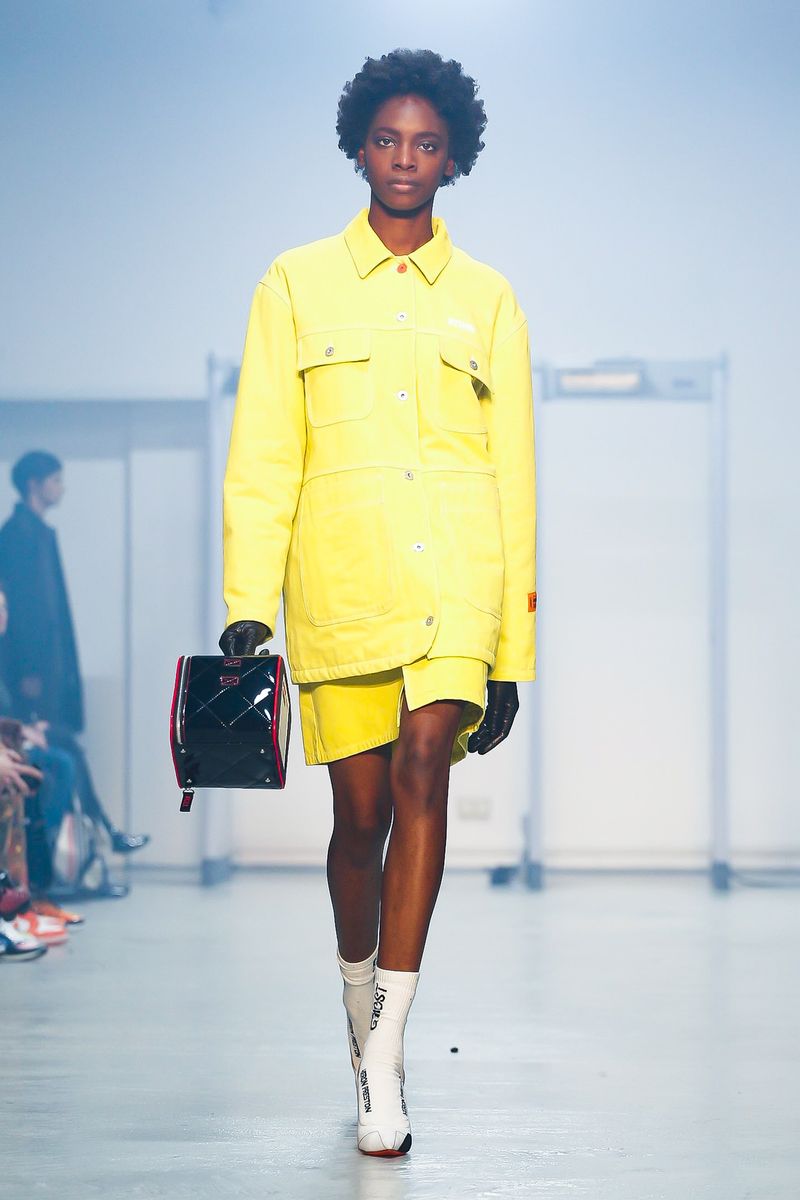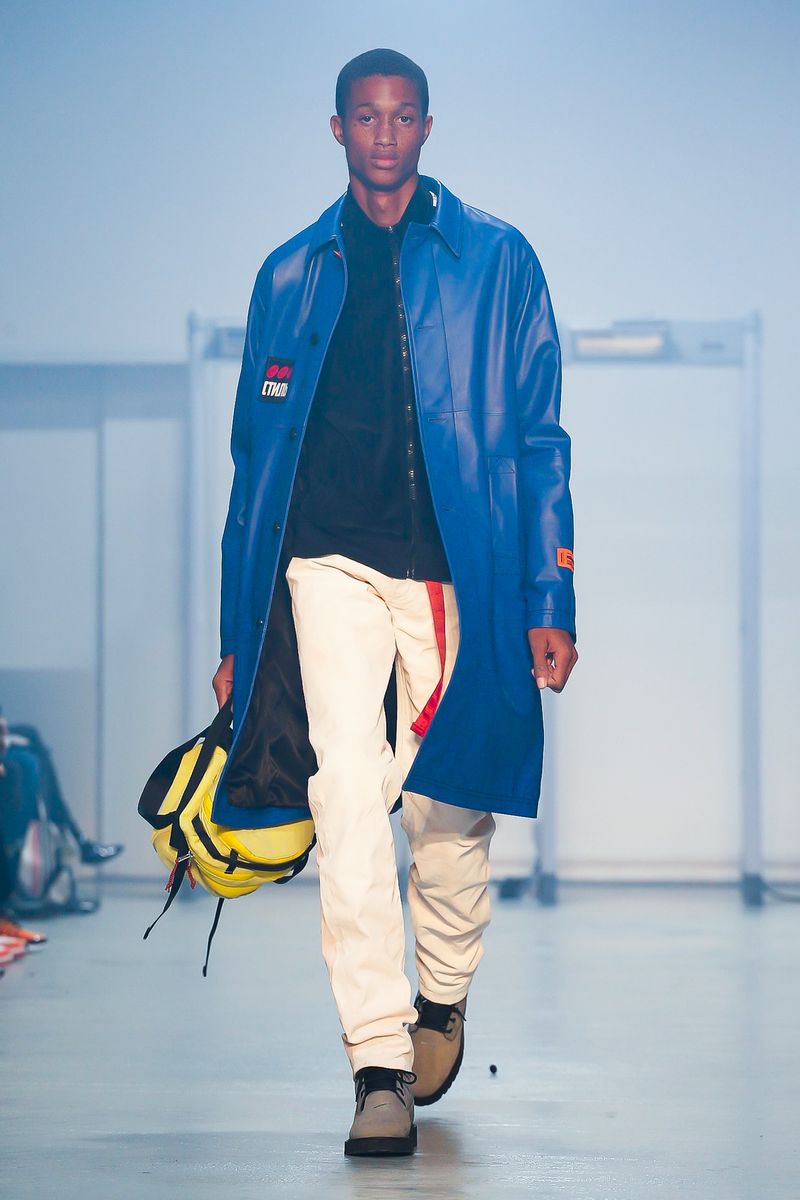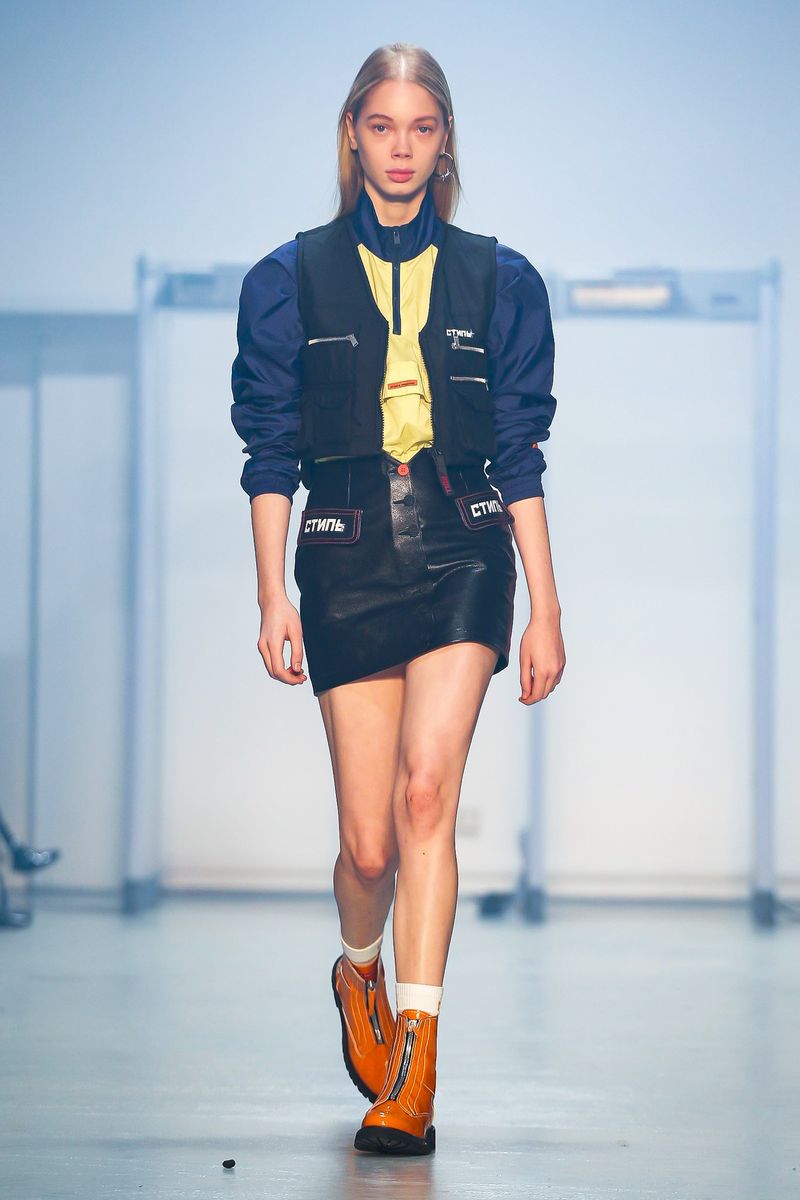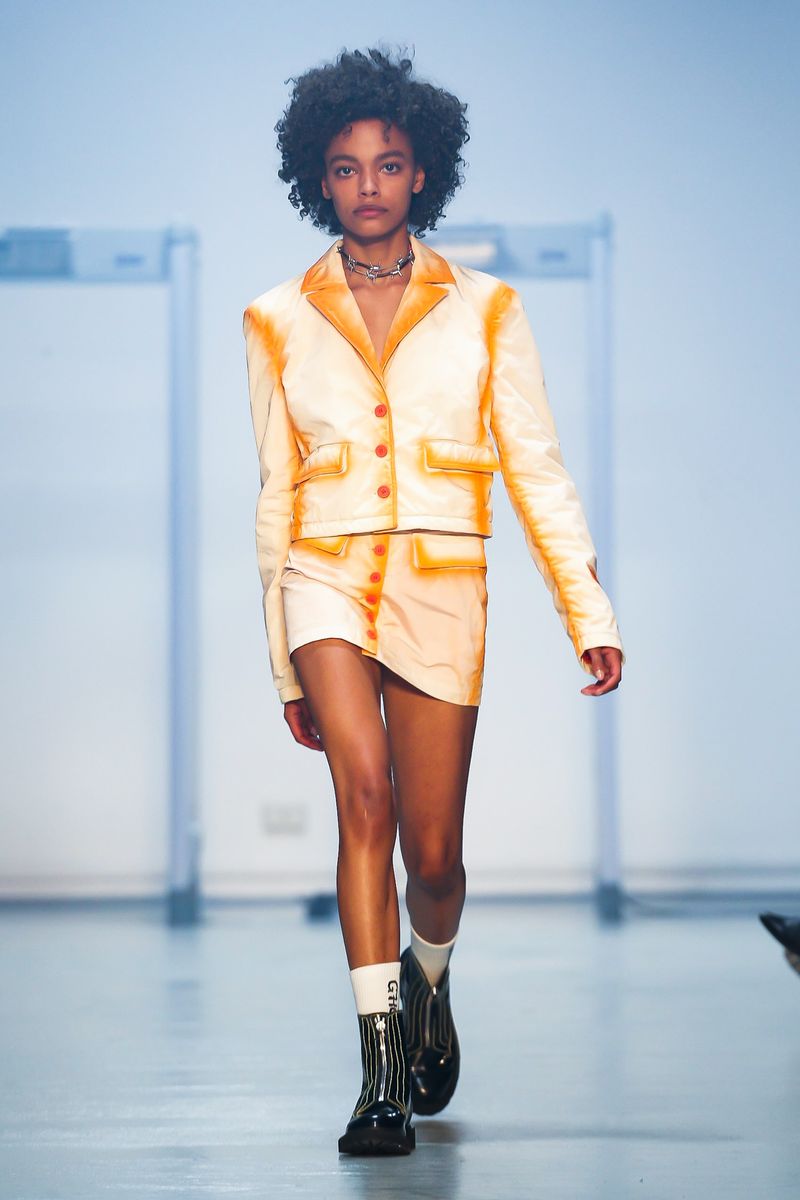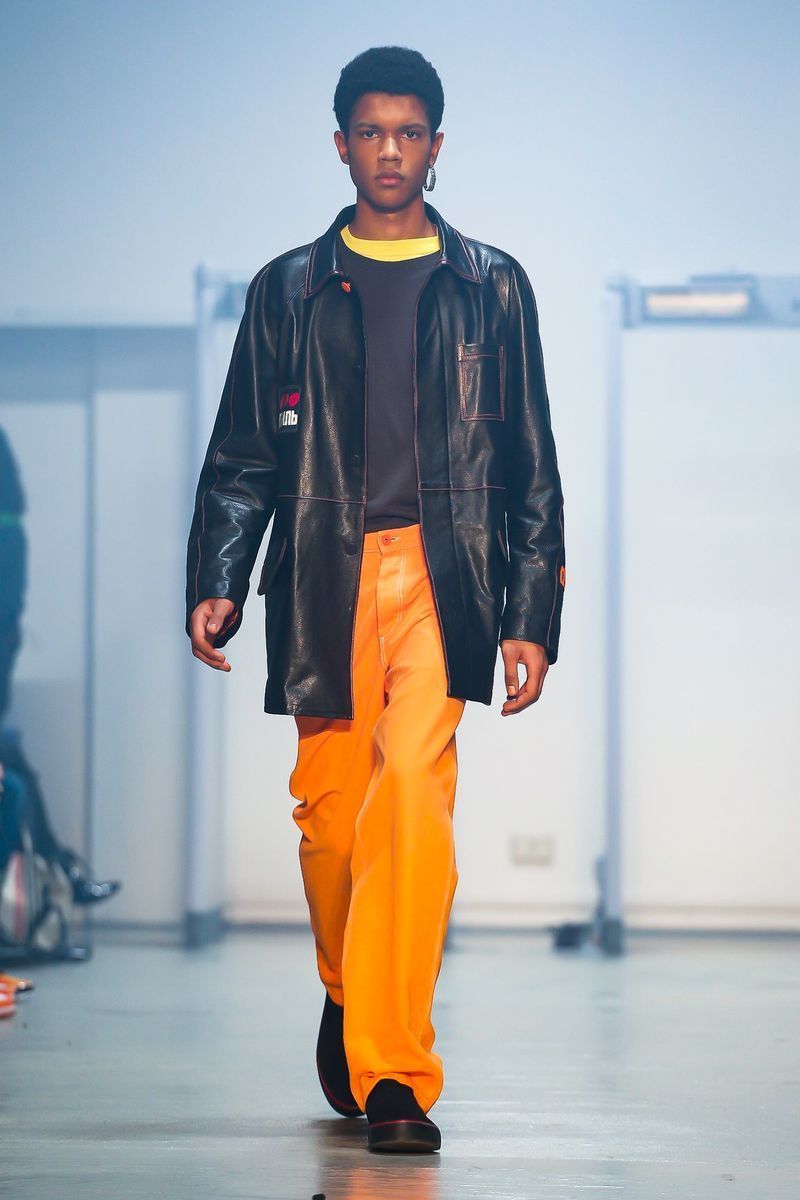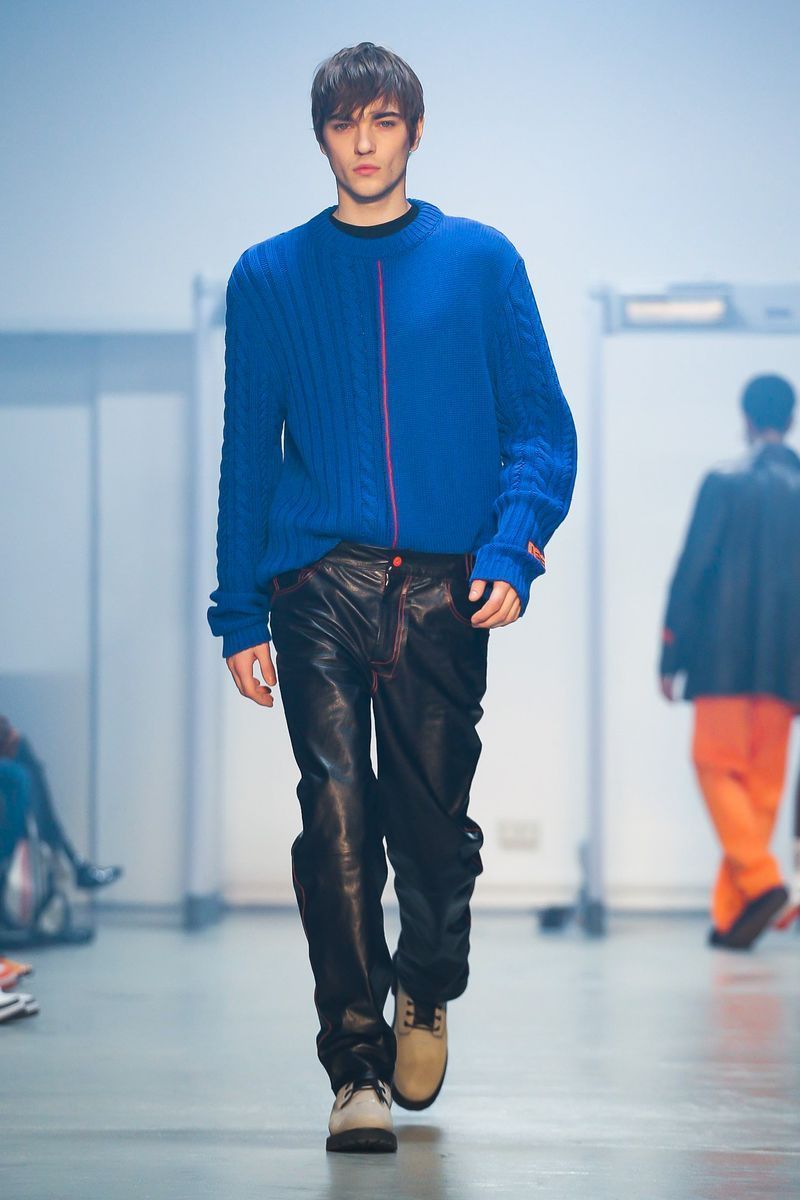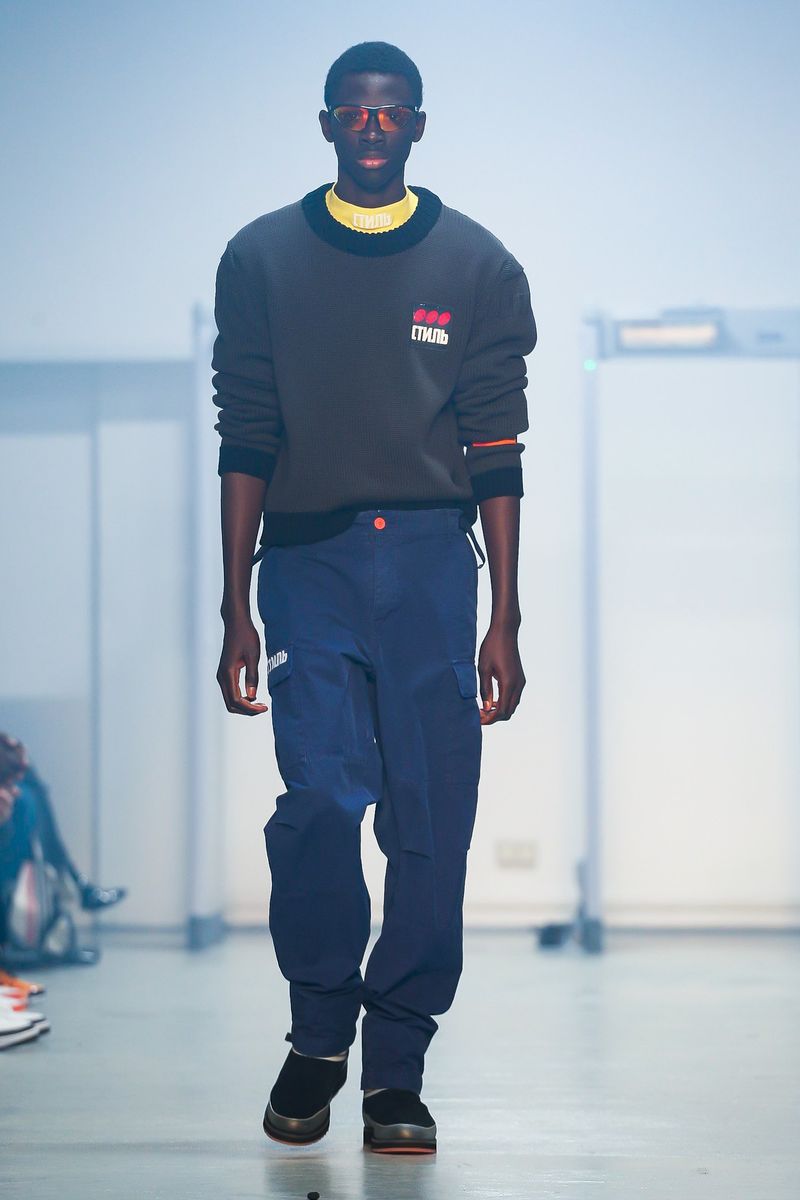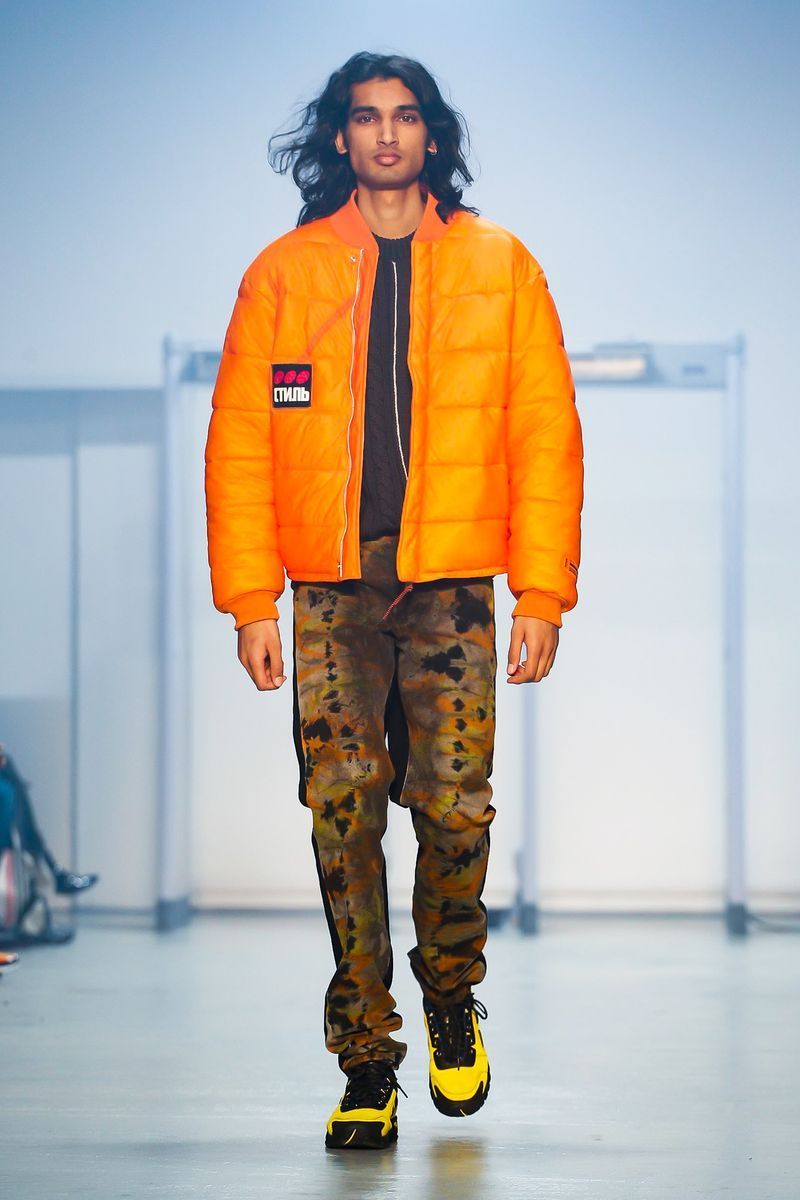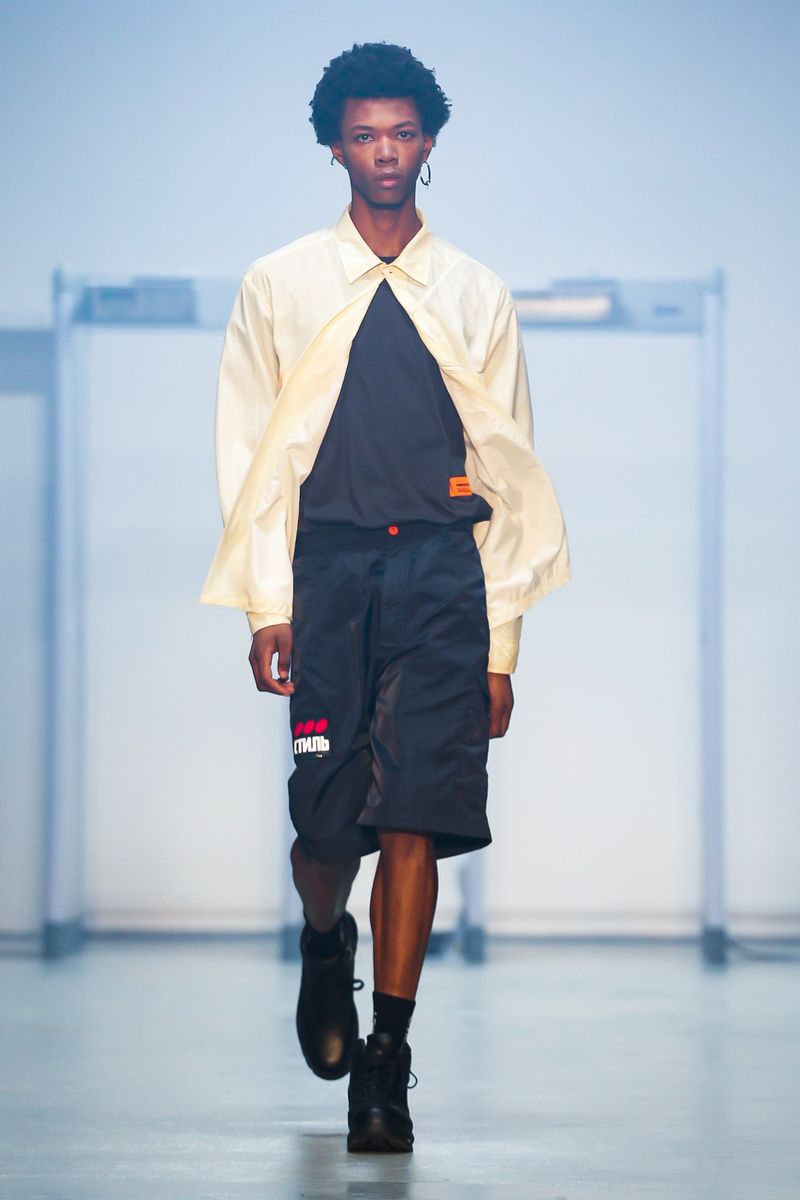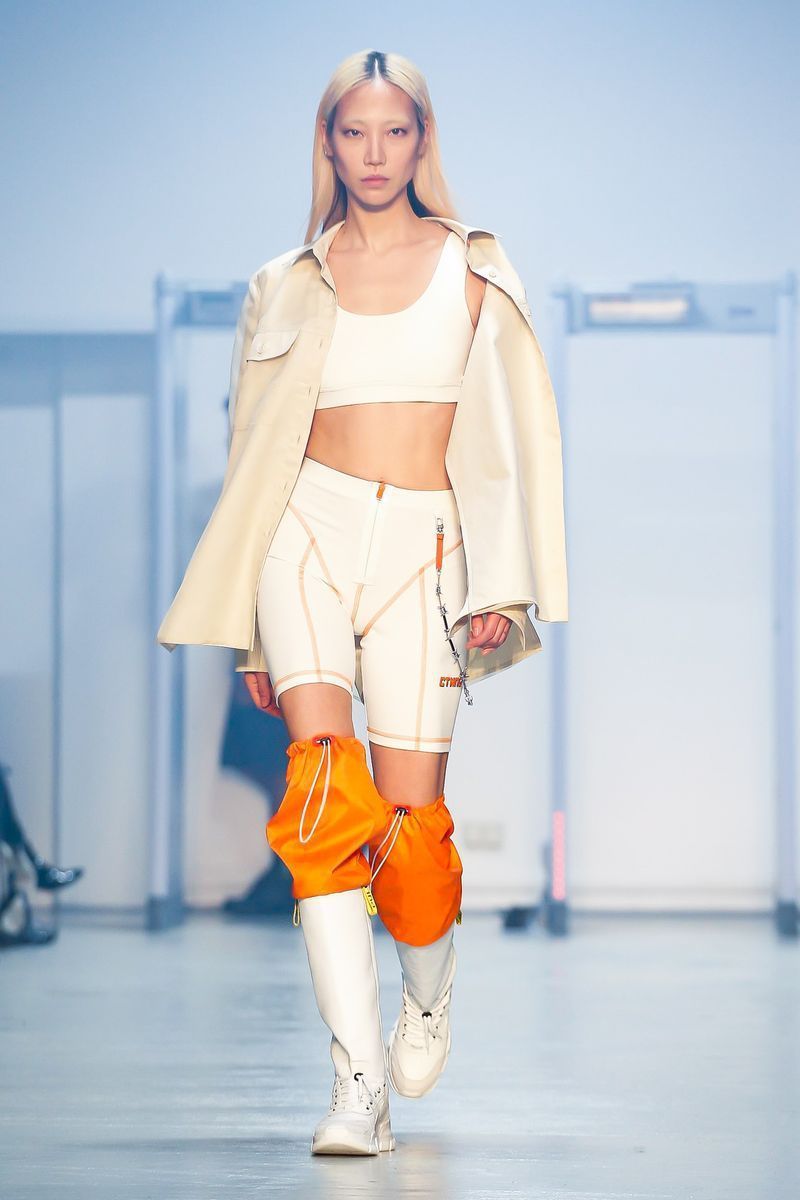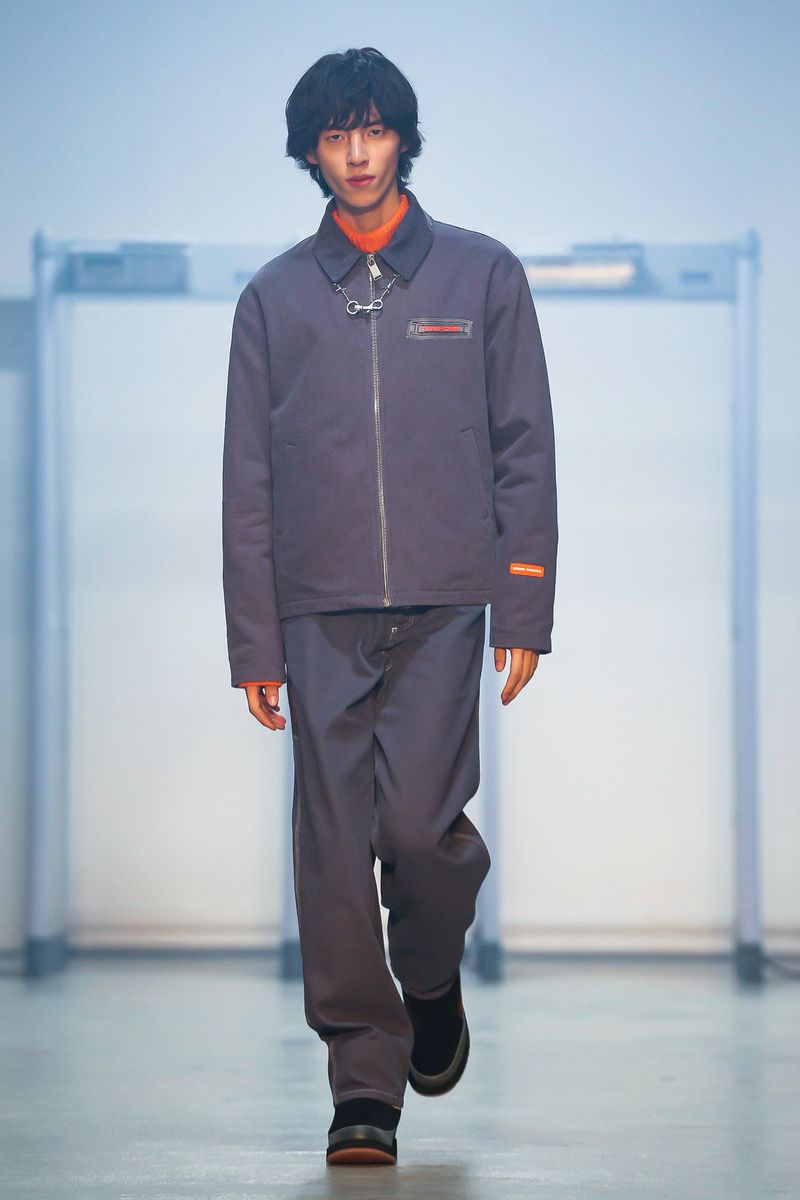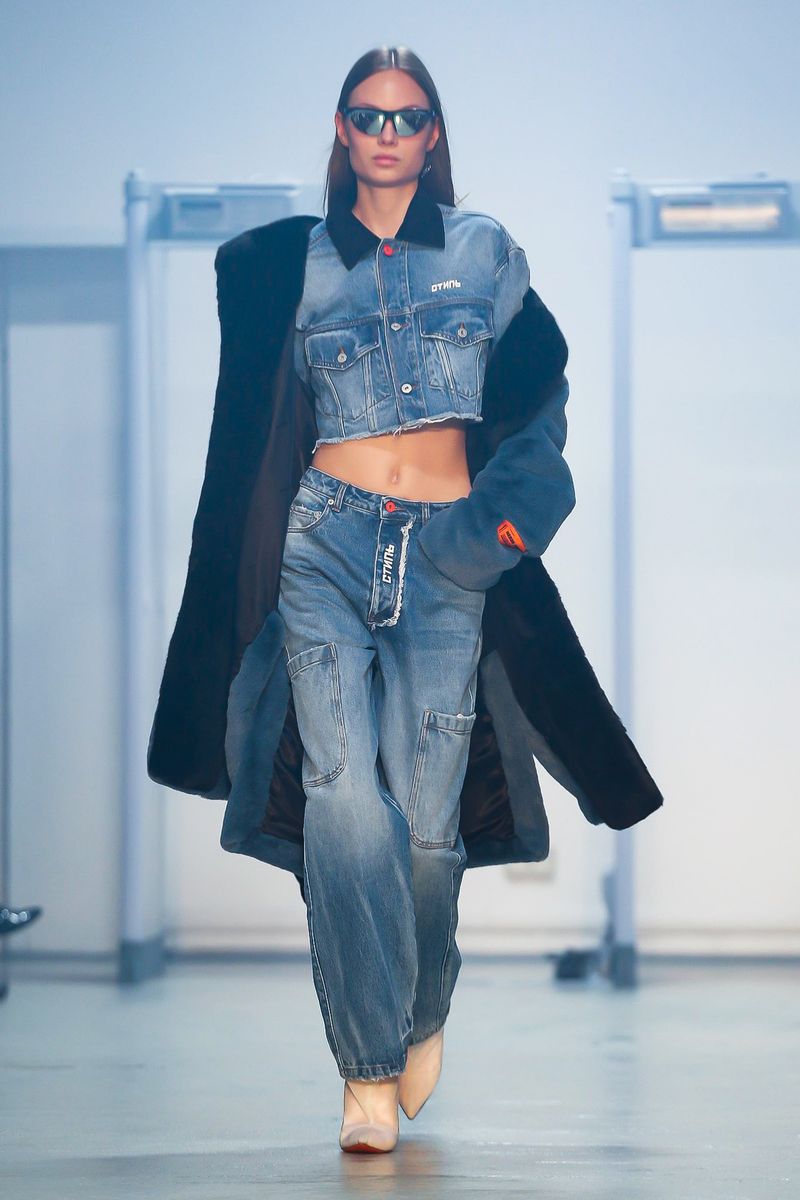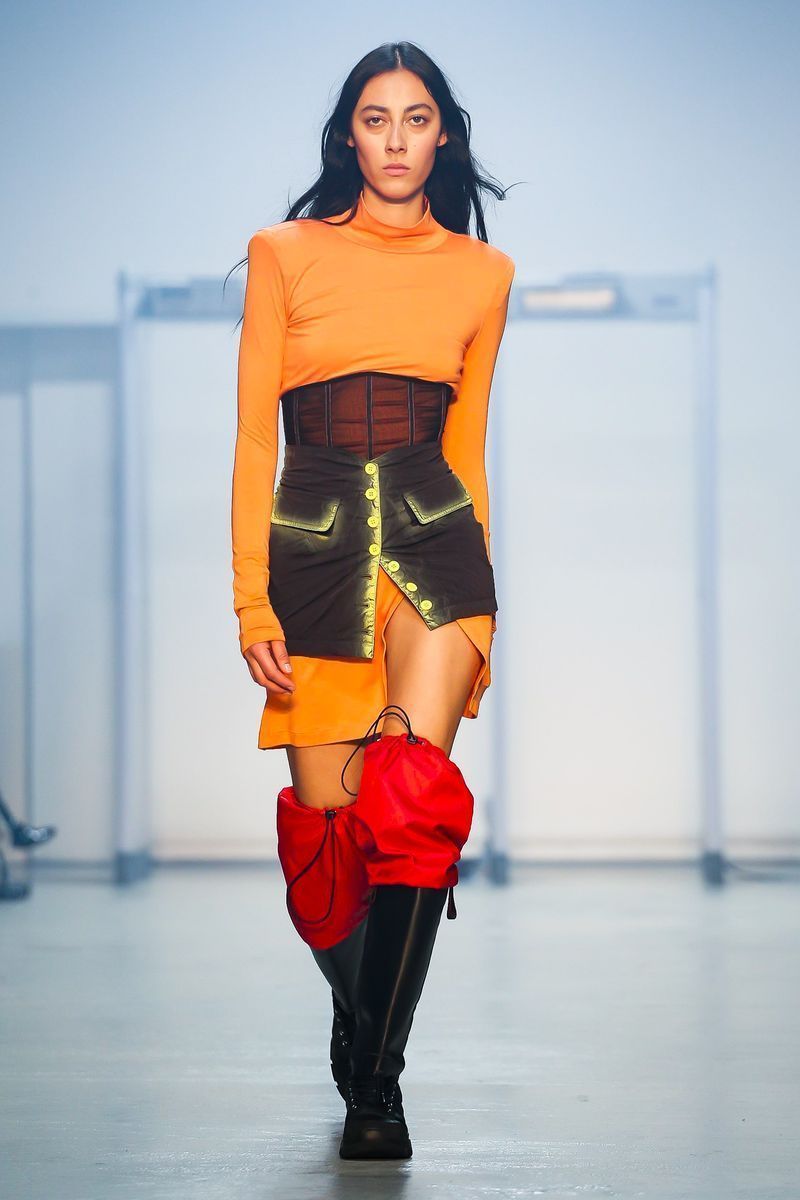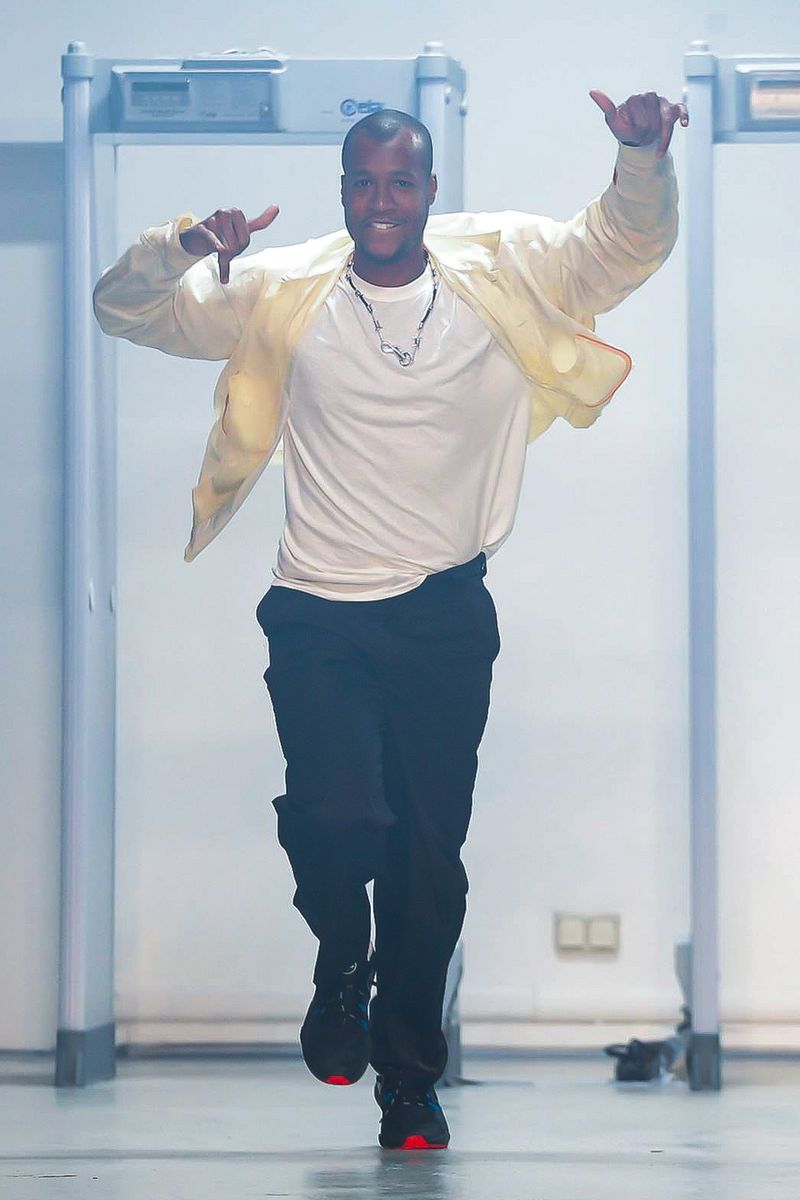 As far as footwear is concerned, the presentation of its first sneaker stands out.
Heron Preston has carved an important niche for himself in the fashion world and today he has been palpable once again on one of the most influential runways, Paris.