READ IN: Español
American designer Heron Preston (@heronpreston) and Moscow-based concept-store KM20 have teamed up to create a capsule whose nexus is brilliance. The collection is a perfect pack for tourists, it consists of two pieces: a T-shirt (with Putin's face) and a fanny pack, the two pieces covered in "shiny".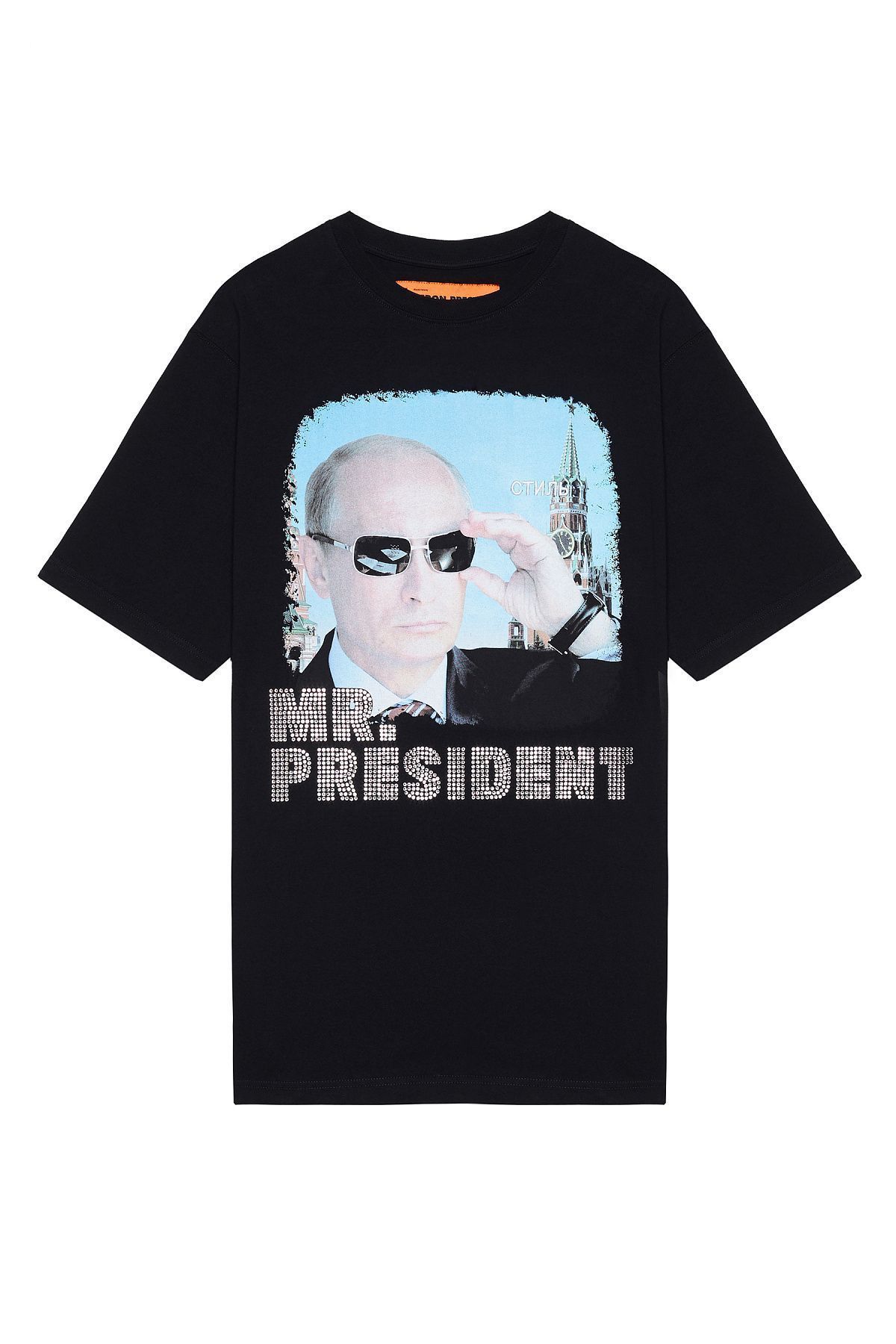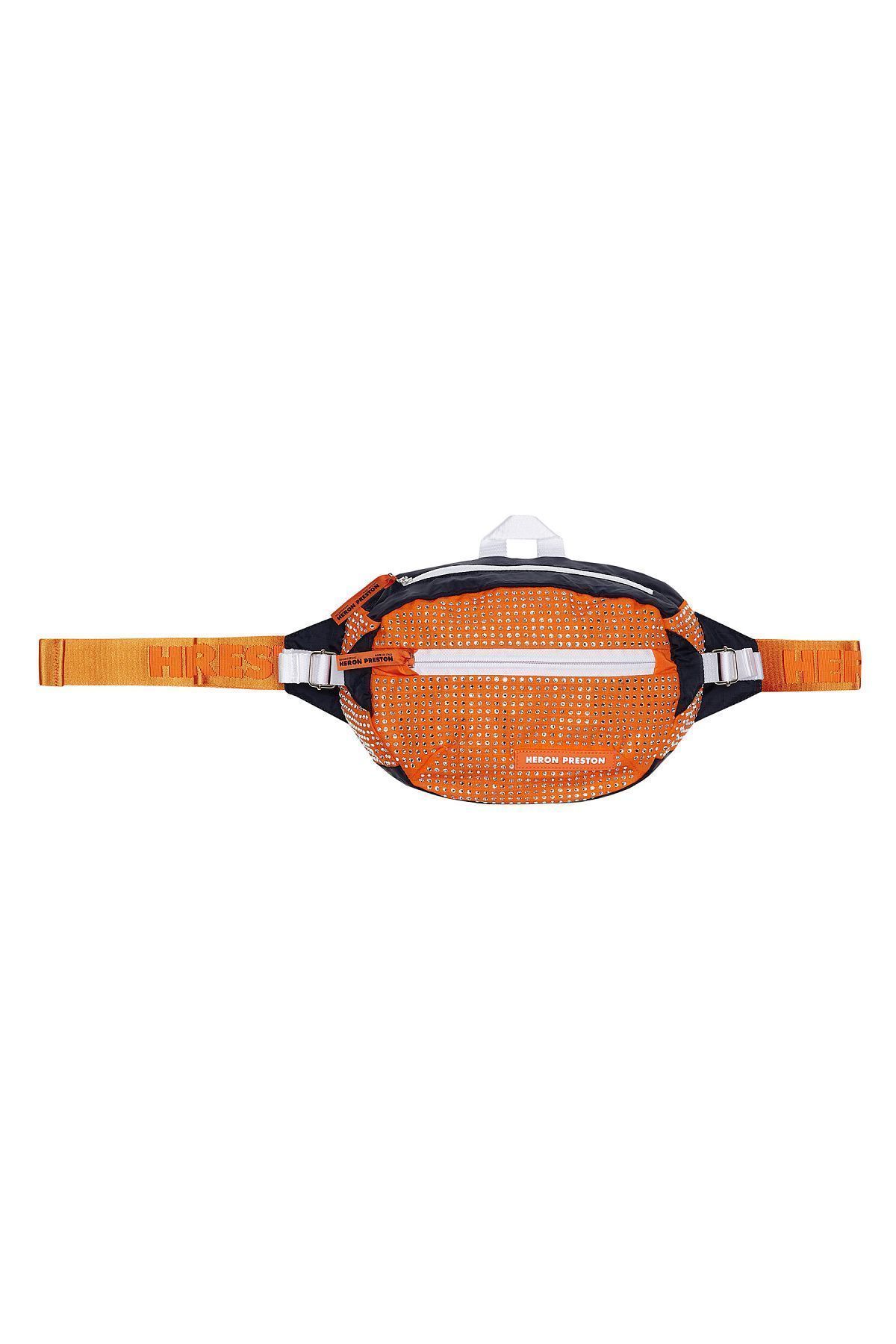 A small capsule that has perfectly captured the essence of the opposites (USA vs. Russia) and has made them coexist as a fashion element. Putin's shirt surprised us, but Preston made it clear, irony is far from a political message and much closer to a tourist item. "When I went to Moscow for the first time, I noticed that Putin's T-shirts were sold at every souvenir shop in the city. I bought one and wore it the whole time I was there." – Heron Preston
Heron Preston x KM20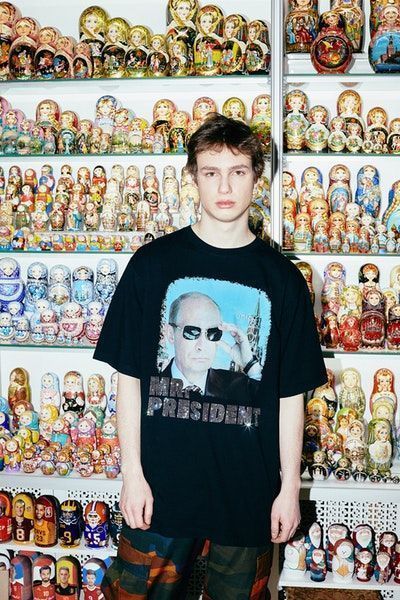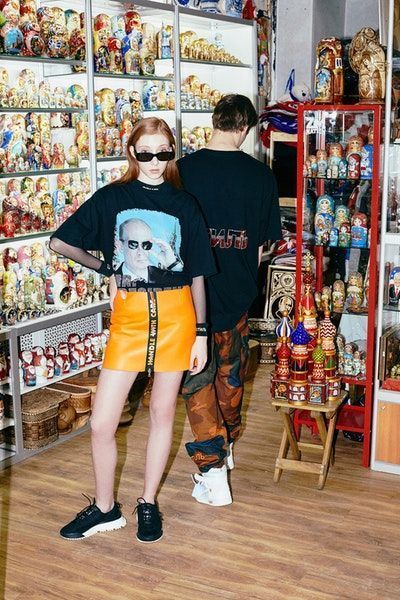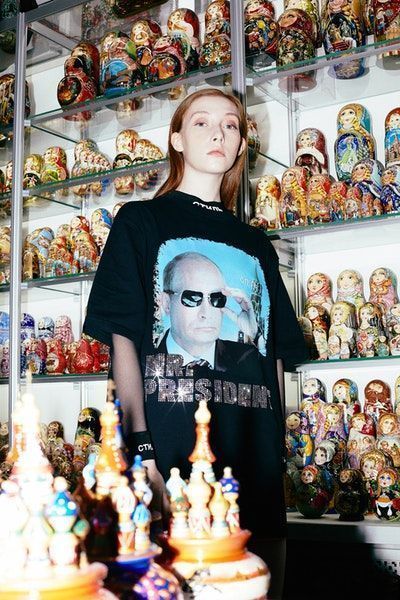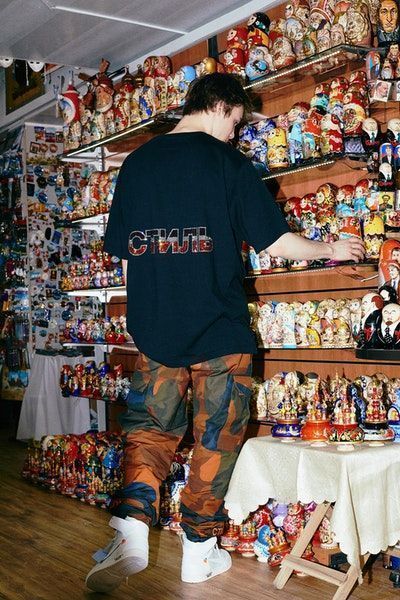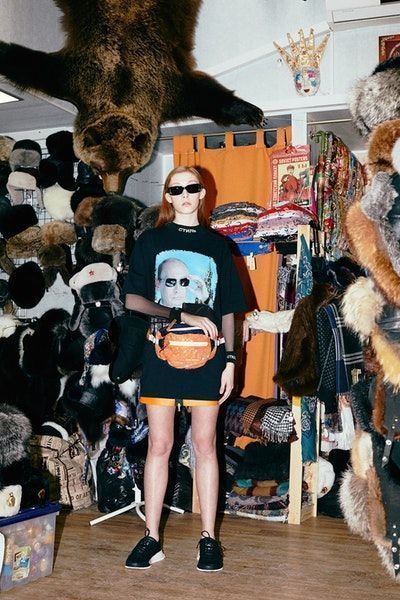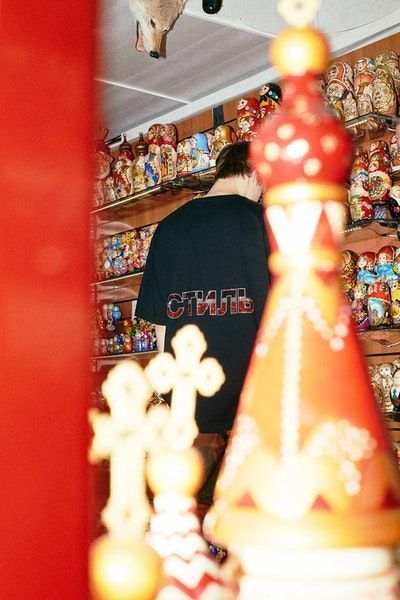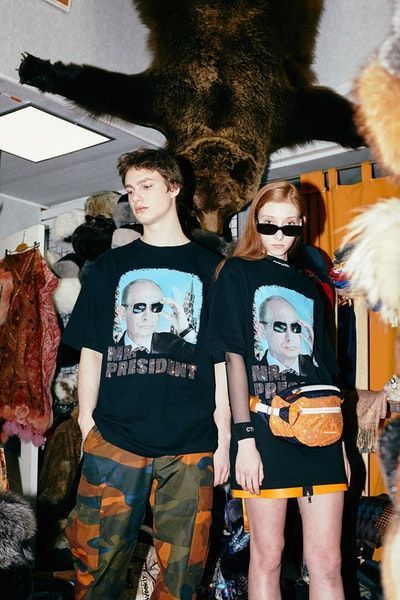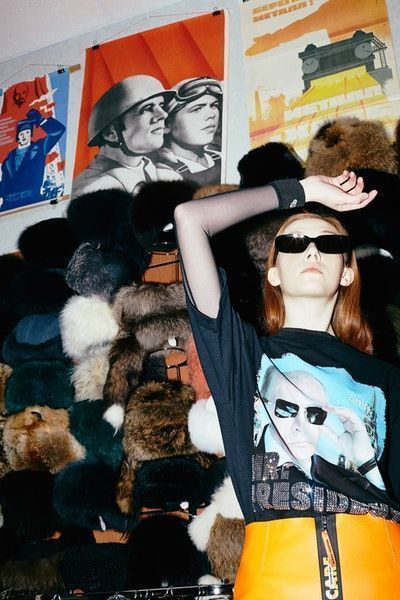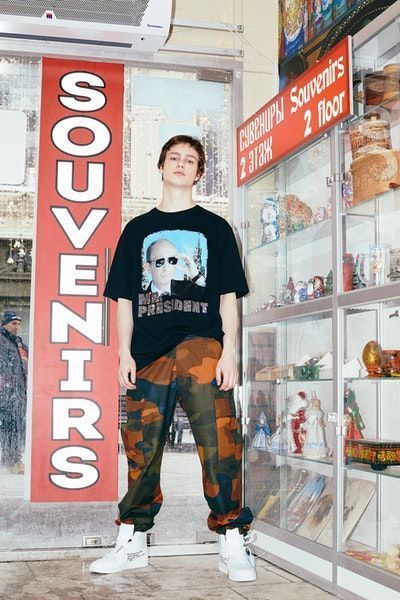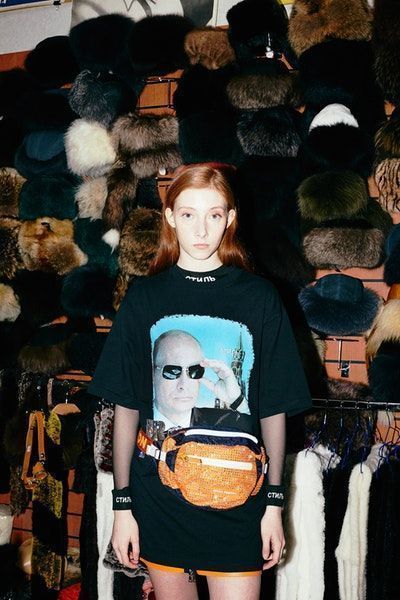 The collection will go on sale on March 15th, exclusively through KM20.ru and its Moscow shop. Putin's shirt is a real musthave.