READ IN: Español
We start the week with a new HIGHCHART. This time our protagonist is the Venezuelan producer Cardopusher.
Settled in Barcelona, Cardopusher likes us for his ability to create new sounds and challenge the national scene in an extraordinary way. From our point of view we are facing one, if not the best, of the electronic music producers of our country.
He developed his career through respected labels such as Hyperdub, DVA Music, Tigerbeat6, Zodiac 44 or Zone … He has finally secured his acid and aggressive sound on Alex Ridha's label, Boys Noize .
Throughout his career he has managed to create true masterpieces that are a must for all lovers of techno, acid or breakcore. Whether as remix or own production, the truth is that Luis Garbán (Cardopusher) knows how to give the exact key to make it something special.


#mustlisten
We love everything he does but especially his two latest LPs "Manipulator" and "New Cult Fear" released on the 14th. Both albums have been published with Boys Noize Records.
In addition to producing, Cardopusher has also created his own label along with also producer Nehuen. Under the name of Classicworks they are publishing their personal bets as well as their own productions.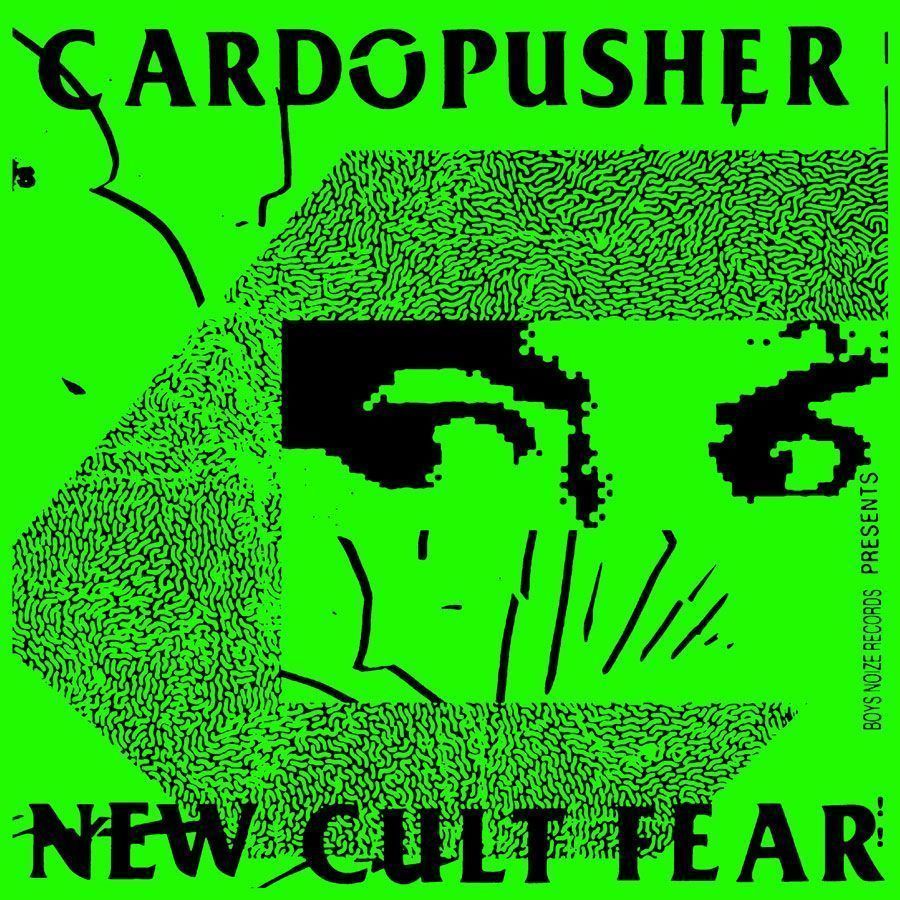 Tracklist:
01. Dreamjumping
02. Llegue Por La Noche (ft. Otto Von Schirach)
03. Crystal Nightcap
04. Mind Eraser
05. Drunken Incapacitants
06. Idol Warship
07. Just One Fixx
08. Rigid Body Dynamics
09. Forbidden Zone
10. Wanderlust
11. Falso Progreso
12. TYC
About his latest work, "New Cult Fear", It convince from the first song, Dreamjumping, to the last where you get the feeling of having lived a true festival, a trip to the most underground sound of our country. An album that forces you to shake your head and consolidates a unique sound that Europe loves but in Spain people do not understand.
Cardopusher presents us with a playlist that takes us to the essence of the artist, where the sounds of the 80s are mixed with strokes of acid, jungle and hit drum machines that remind us of some of the best Luis's productions.
Highchart. #12 - Curated by Cardopusher
Tracklist 
- 
1/ Shana - I Want You
2/ Clay Pedrini - New Dream
3/ Raz - Amour Puerto Riqueño
4/ Gene Hunt - 909 vs 707
5/ Cybe - Bali Pulau Bagus
6/ S.O.N.S - Acid Dreams (Trance Jungle Mix)
7/ Jeannette Rosario - Latin Lover
8/ The R - What´s Going On (In Your Mind)
9/  Joe Bataan -  Muchacho Ordinario
10/  Ween - She Fucks Me

Subscribe for future Highcharts: Youtube & Facebook
–
Cardopusher: facebook.com/cardopusher
Instagram: instagram.com/cardopusher
Soundcloud: soundcloud.com/cardopusher
Classicworks:  classicworksrecords.com