READ IN: English
Estamos a sólo dos días de poner punto y final al 2017, y no se nos ocurre mejor manera de celebrarlo que con música. Para ello os traemos un nuevo HIGHCHART. #14, protagonizado por una artista destinada a dominar la escena del techno más underground, os estamos hablando de la americana: Volvox (@djvolvox).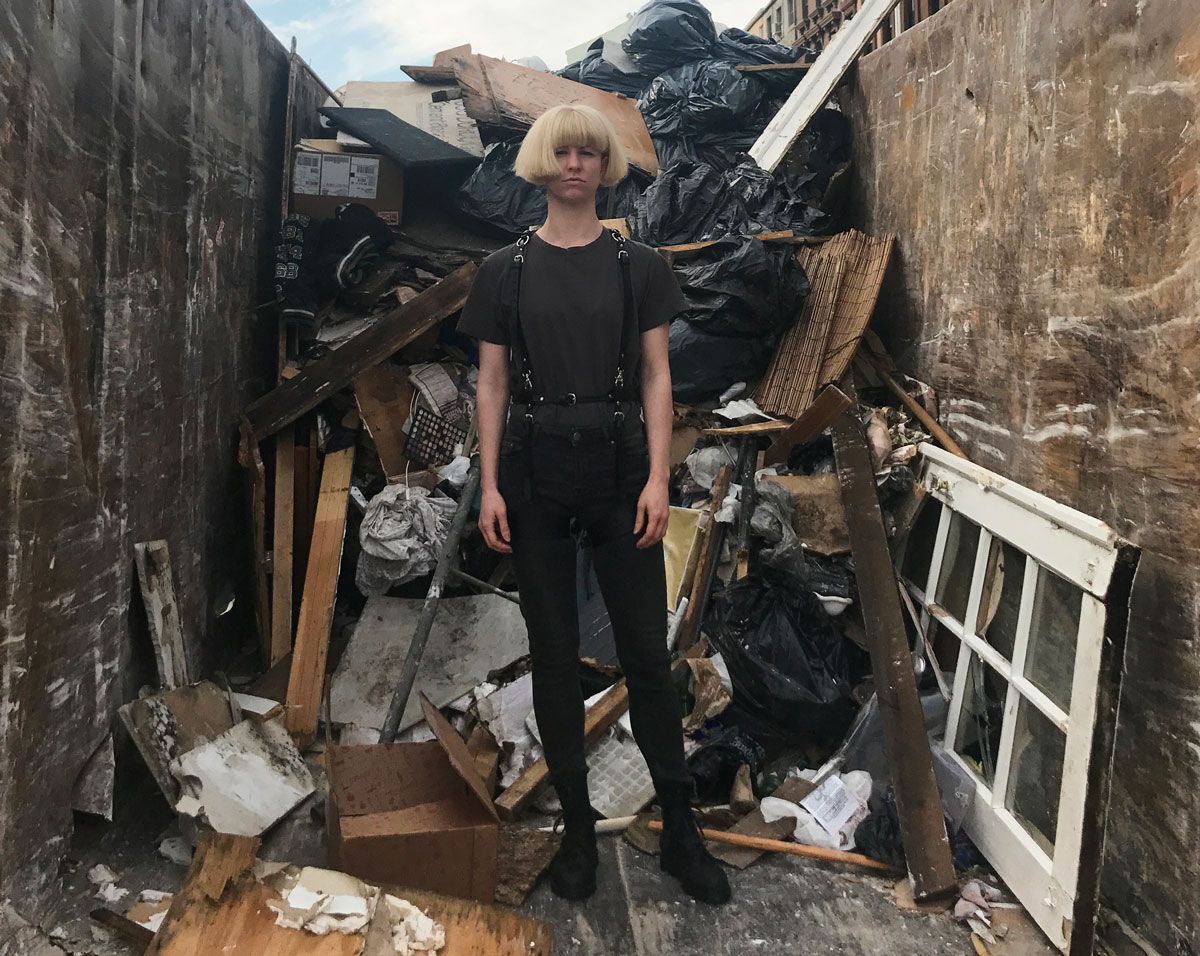 La reina del underground al otro lado del Hudson, Brooklyn, ha sido una promotora de eventos muy conocida en la zona de Nueva York. A lo largo de todo este tiempo ha compartido cabina con los mejores como: The Black Madonna, Marcel Dettmann, DVS1, The Hacker, Legowelt o Mike Servito entre otros.
Desde el 2011, su figura se consolida con dos residencias en dos de las fiestas más importantes de la gran manzana, JACK DEPT. NYC at Bossa Nova Civic Club y UNTER.
En los últimos años ha experimentado un gran y merecido crecimiento. Boiler Room y sesiones en las mejores emisoras que se complementan con giras por todo el mundo y actuaciones en templos como Berghain/Panorama Bar en Berlín. Todo esto ha hecho de Ariana una de las dj's de techno más codiciadas del panorama y sobre la que debéis poner el radar desde hoy, si no lo habíais hecho ya.
Para el último HIGHCHART. del 2017, Volvox, nos presenta una lista de reproducción propia la mejor fiesta underground. Del peculiar sonido de TKUZ hasta el contundente y acelerado techno de Lars Huismann. Un viaje por el techno más puro y límpido del momento seleccionado por una de las Djs que pronto estará dominando la escena, Ariana aka. Volvox.
Highchart. #14 - Curated by Volvox
Tracklist 
- 
1/ Tkuz - Bailemos con el Diablo
2/ Ursa's Reef - The Ninth Gate
3/ Defekt - Mental Ease
4/ Tafkamp - Take Me Away
5/ BLD - Acid on Mars
6/ Frankyeffe - Space Labrynth
7/ Slam & Green Velvet - Take Your Time
8/ Ethan Fawkes - Electro Mission
9/ Irregular Synth - Party Ambassador
10/ Lars Huisman - Rave Ritual

Suscríbete para futuros Highcharts: Youtube & Facebook
–
Volvox: djvolvox.com
Instagram: @djvolvox
Soundcloud: soundcloud.com/volvox
Facebook: facebook.com/djvolvox