READ IN: Español
We are only two days away from putting an end to 2017, and we can't think of a better way to celebrate it than with music. We bring you a new HIGHCHART. #14, starring an artist destined to dominate the scene of the most underground techno, we are talking about the American: Volvox (@djvolvox).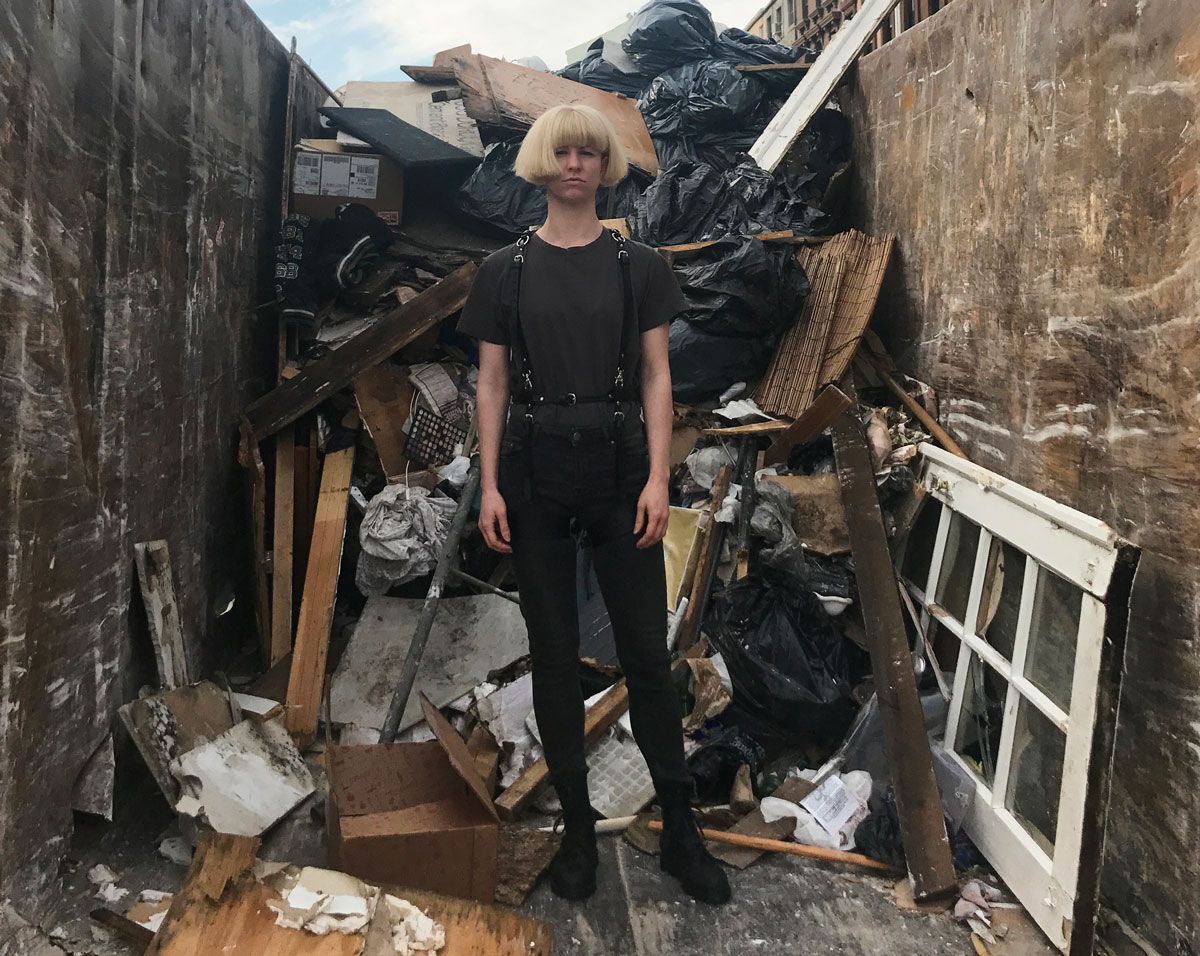 The underground queen on the other side of the Hudson, Brooklyn, has been a well-known event promoter in the New York area. Throughout all this time she has shared cabin with the best as: The Black Madonna, Marcel Dettmann, DVS1, The Hacker, Legowelt or Mike Servito among others.
Since 2011, her figure is consolidated with two residences in two of the most important parties of the big apple, JACK DEPT. NYC at Bossa Nova Civic Club and UNTER.
In recent years she has experienced a great and deserved growth. Boiler Room and sessions in the best radio stations that are complemented with tours all over the world and performances in techno-temples like Berghain/Panorama Bar in Berlin. All this has made Ariana one of the most coveted techno dj's of the panorama and on which you must put the radar from today, if you hadn't already done it.
For the latest HIGHCHART. from 2017, Volvox, presents us with a perfect playlist for the best underground party. From the peculiar sound of TKUZ to the forceful and accelerated techno of Lars Huismann. A trip through the purest and real techno of the moment selected by one of the DJs that will soon be dominating the scene, Ariana aka. Volvox.
Highchart. #14 - Curated by Volvox
Tracklist 
- 
1/ Tkuz - Bailemos con el Diablo
2/ Ursa's Reef - The Ninth Gate
3/ Defekt - Mental Ease
4/ Tafkamp - Take Me Away
5/ BLD - Acid on Mars
6/ Frankyeffe - Space Labrynth
7/ Slam & Green Velvet - Take Your Time
8/ Ethan Fawkes - Electro Mission
9/ Irregular Synth - Party Ambassador
10/ Lars Huisman - Rave Ritual

Subscribe for future Highcharts: Youtube & Facebook
–
Volvox: djvolvox.com
Instagram: @djvolvox
Soundcloud: soundcloud.com/volvox
Facebook: facebook.com/djvolvox