READ IN: English
Esta vez tenemos la suerte de presentar al MC de Baltimore, Naeem Juwan más conocido como Spank Rock, quien se une al equipo de Highchart con la siguiente playlist.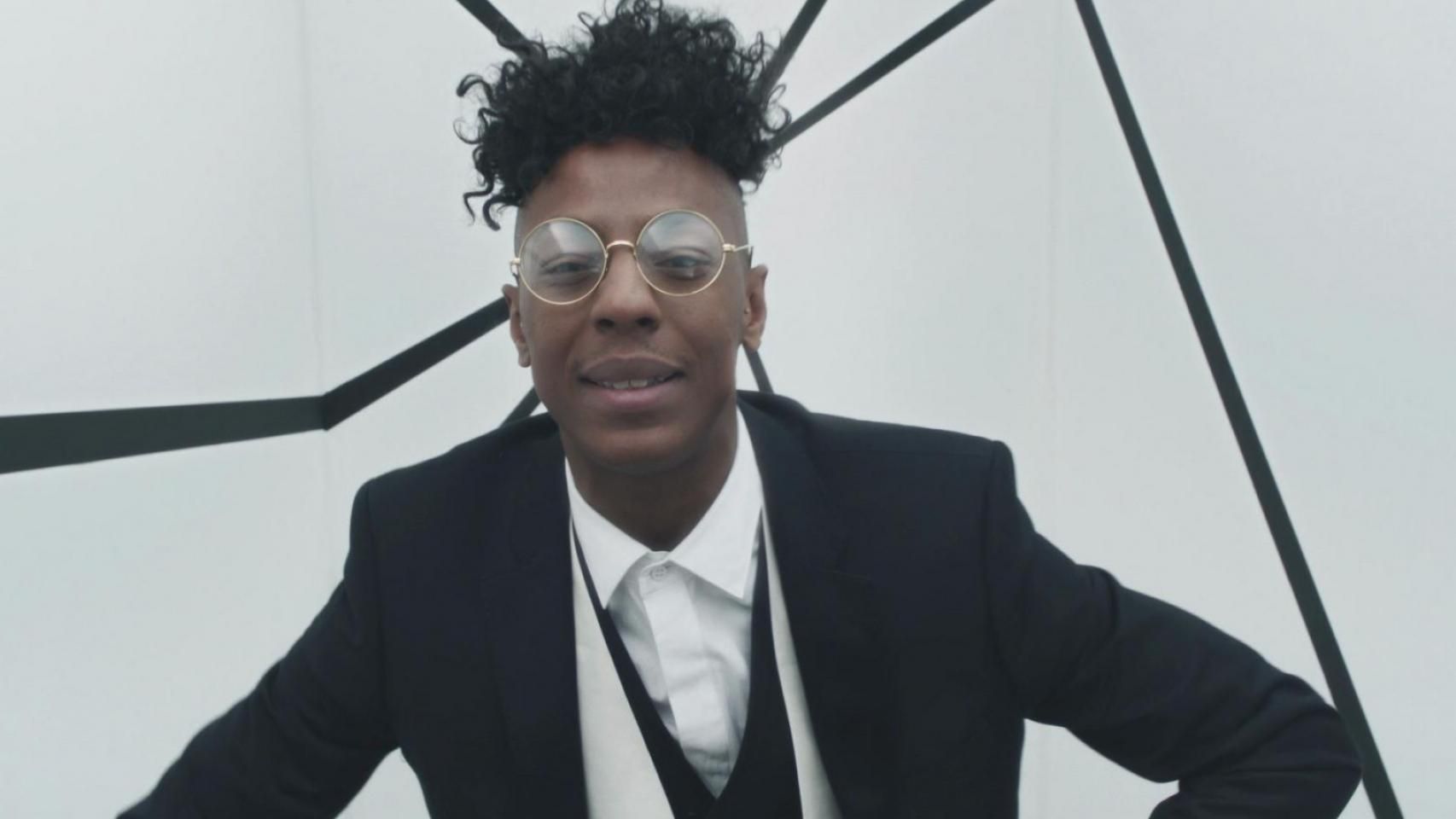 Naeem nunca buscó ser un rapero ya que es amante de estrellas de la guitarra sin embargo el ecosistema del 93′ en Baltimore marcó su forma de expresión.
Tras publicar numerosos trabajos cargados de buenas producciones el reconocimiento le llega con la publicación de su álbum debut, YoYoYoYoYo (Big Dada UK), en 2006. El LP fue producido por su amigo XXXChange y entre ambos realizaron una deconstrucción de un género establecido como el hip-hop creando así un nuevo mundo posibilidades para este estilo.
En el año 2011 Spank Rock publicó Everything Is Boring and Everyone Is a Fucking Liar su segundo trabajo de estudio, esta vez bajo el paraguas de su propio proyecto: Bad Blood Records. Ese mismo año Naem entra en contacto con el mundo de la moda convirtiéndose en una de la caras de la campaña de Alexander Wang.
A lo largo de su trayectoria Spank ha estado rodeado y ha colaborado con artistas de la talla de Boys Noize, XXXChange, Mark Ronson, Sam Spiegel, Le1f, Pharrell Williams or Santigold.
Es difícil seleccionar sólo algunos trabajos  en la carrera de Spank Rock, pero en Highxtar tenemos tres referencias que nos gustan especialmente: FabricLive #33, Everything is Boring and Everyone is a Fucking Liar dónde colabora con Lady G, Alex Ridha, Santigold o Mark Ronson. Además nos declaramos amantes de su single rompepistas de "rap-electrónico"  Gully / Vertigo publicado hace tan sólo 2 años. Gully cuenta con uno de los vídeos más underground que hemos visto hasta la fecha.
Spank Rock - Gully (Official Video)
-

El Highchart que Spank Rock nos ha preparado va desde el techo de Addison Groove hasta el hip-hop más undergound de Lor Scoota Feat. Shy Glizzy. Una selección 360º que no puedes dejar de escuchar. #mustlisten
Highchart. #5 - Curated by Spank Rock
Tracklist 
- 
1/ Mike Q & Sinjin Hawke - Thunderscan 
2/ Deapmash - yeah 
3/ Kieran Loftus & City Fitness - Back yard Rave Structure 
4/ Kevin JZ Prodigy - Hair 
5/ LSDXOXO - Frozen (Feat. Cakes Da Killa) 
6/ Addison Groove - Allaby 
7/ Boys Noize - Birthday (feat. Hudson Mohawke & Spank Rock) 
8/ Or Scoota - Bird Flu 
9/ Santigold - Banshee 
10/ Dr Buzzards Original Savannah Band - Hard Times
Suscríbete para futuros Highcharts: Youtube & Facebook