READ IN: Español
This time we have lucky to introduce the Baltimore's MC Naeem Juwan, better known as Spank Rock, who joins the Highchart's team with the following playlist.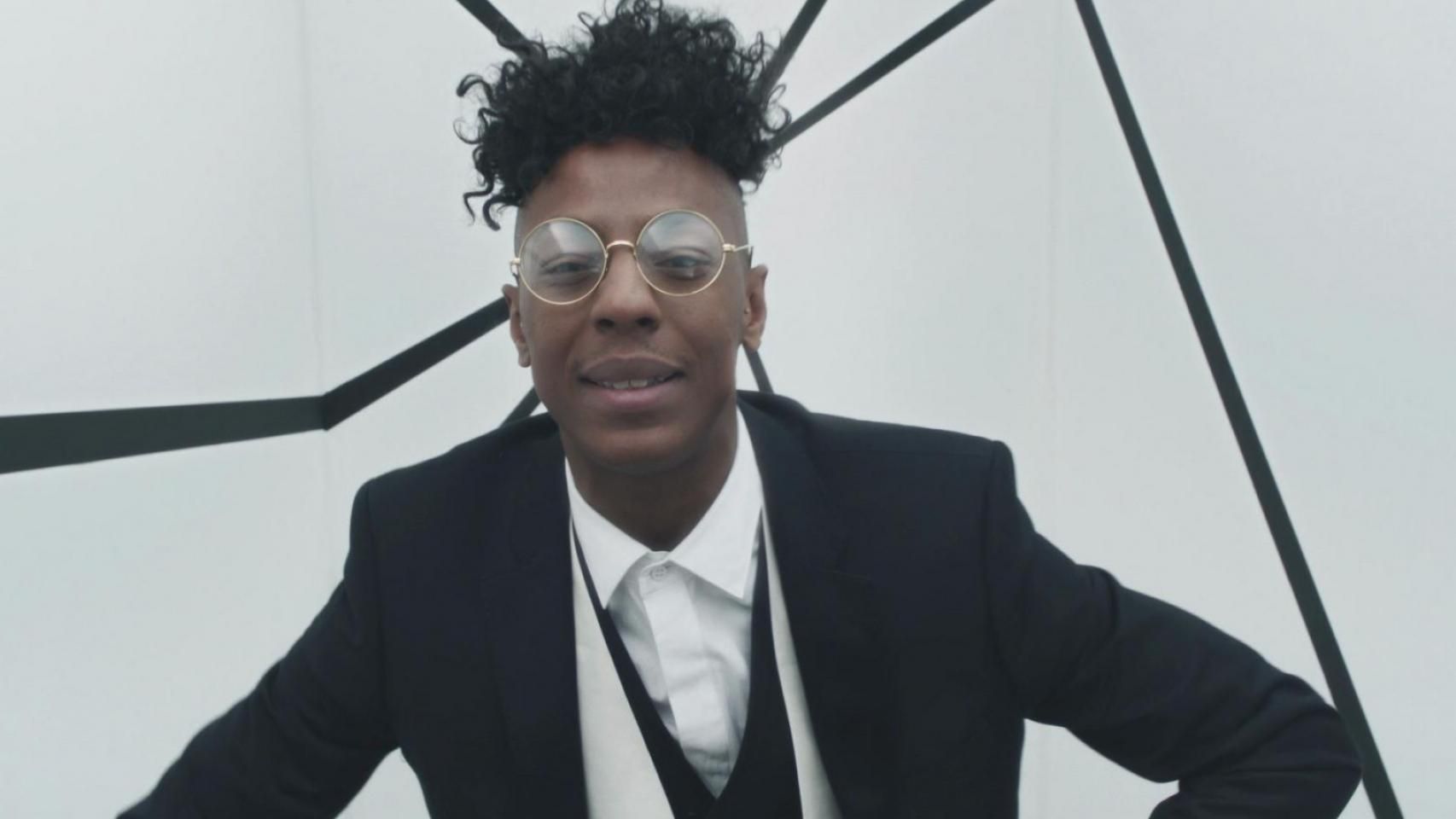 He never wanted to be a rapper, is a lover of guitar stars, however the predominating Baltimore ecosystem in the summer of 1993 marked his form of expression.
After release numerous works full of good sound, his recognition will come with the launch of their album debut, YoYoYoYoYo (Big Dada UK) in 2006. The album was produced by his friend XXXChange; they conducted a deconstruction of a genre established itself as the hip-hop, creating a new world possibilities for this music style.
In 2011 Spank Rock published his second studio album: Everything Is Boring and Everyone Is a Fucking Liar, this time under the umbrella of his own project: Bad Blood Records. That same year Naem came into contact with the world of fashion and he became one of the faces of Alexander Wang's campaign.
Throughout his career Spank has been surrounded and has collaborated with artists like Boys Noize, XXXChange, Mark Ronson, Sam Spiegel, LE1F, Santigold or Pharrell Williams.
It's difficult to select just some works in the Spank Rock career, but we have three references we like especially: FabricLive #33, Everything Is Boring and Everyone is a Fucking Liar where collaborates with Lady G, Alex Ridha, Santigold or Mark Ronson. Furthermore we are lovers of his "electronic-rap" hits Gully & Vertigo published just two years ago. Gully has one of the most underground videos we've seen to date.
Spank Rock - Gully (Official Video)
-

The Highchart that Spank Rock has prepared goes from the techno of Addison Groove to the hip-hop of Lor Scoota Feat. Shy Glizzy. A 360º selection you cant' stop listening. #mustlisten
Highchart. #5 - Curated by Spank Rock
Tracklist 
- 
1/ Mike Q & Sinjin Hawke - Thunderscan 
2/ Deapmash - yeah 
3/ Kieran Loftus & City Fitness - Back yard Rave Structure 
4/ Kevin JZ Prodigy - Hair 
5/ LSDXOXO - Frozen (Feat. Cakes Da Killa) 
6/ Addison Groove - Allaby 
7/ Boys Noize - Birthday (feat. Hudson Mohawke & Spank Rock) 
8/ Or Scoota - Bird Flu 
9/ Santigold - Banshee 
10/ Dr Buzzards Original Savannah Band - Hard Times
Subscribe for future Highcharts: Youtube & Facebook