READ IN: Español
Ok, we're two weekends away from getting into the Christmas party and those senseless family drunkenness, in which the crappy drawer is opened to the hair and for a happy moment we move on to the absolute drama. Before that comes – which we really love – this weekend the city of Condal delights us with:
FRIDAT DECEMBER 13th
Today's plan is easy and simple: Fire at Razzmatazz with Mariah. The most popular signing of the last few months at Universal Music Latin, their mix of pop, urban music and R&B with fresh lyrics, like their single Blah, are fierce and full of feminine power. Mariah was discovered at age 16 by multiplatinum music producer Nely, who has been working with her since day one.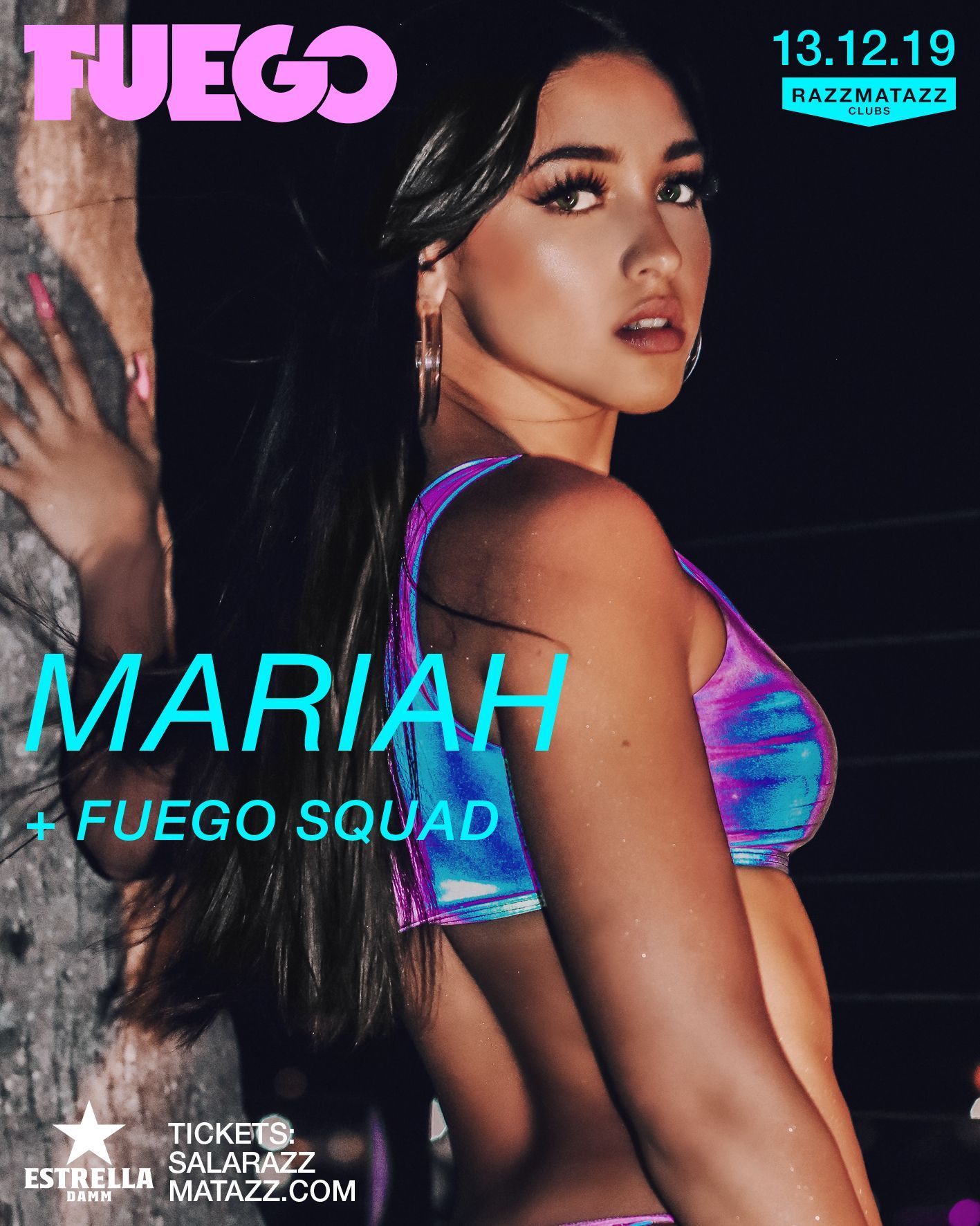 Willblake will warm up the engines of the room and Yibril Rue will be in charge of revolutionizing them until the lights turn on at the closing – in between we will dance the Perreito with Mariah – The tickets are flying!
SATURDAY DECEMBER 14th
Saturday's plan is proposed by NITSA with one of our fetish artists, one of the most respected producers and remixers: KINK. It will be the task of delighting everyone with one of his incredible Live. Little more to add, to go and to go mad. Tickets here.
SUNDAY DECEMBER 15th
After the mareadas of the weekend, Sunday is the time to relax and enjoy the Eighth Edition of the Design Market, a reference date for lovers of good design. The selection of proposals is the responsibility of the FAD and the different organisations and covers all areas of design: decoration and objects for the home, fashion and accessories, contemporary jewellery, crafts, publications and graphic art. Find out more here.