READ IN: Español
The love story between Winona Ryder and Marc Jacobs started from the toxicity and decadence of a media robbery. It was kleptomania that truly united the iconic actress and the cult brand, as if it were a modern and unusual tale that they have prolonged until a recent shared campaign revolving around the "J Marc" bag.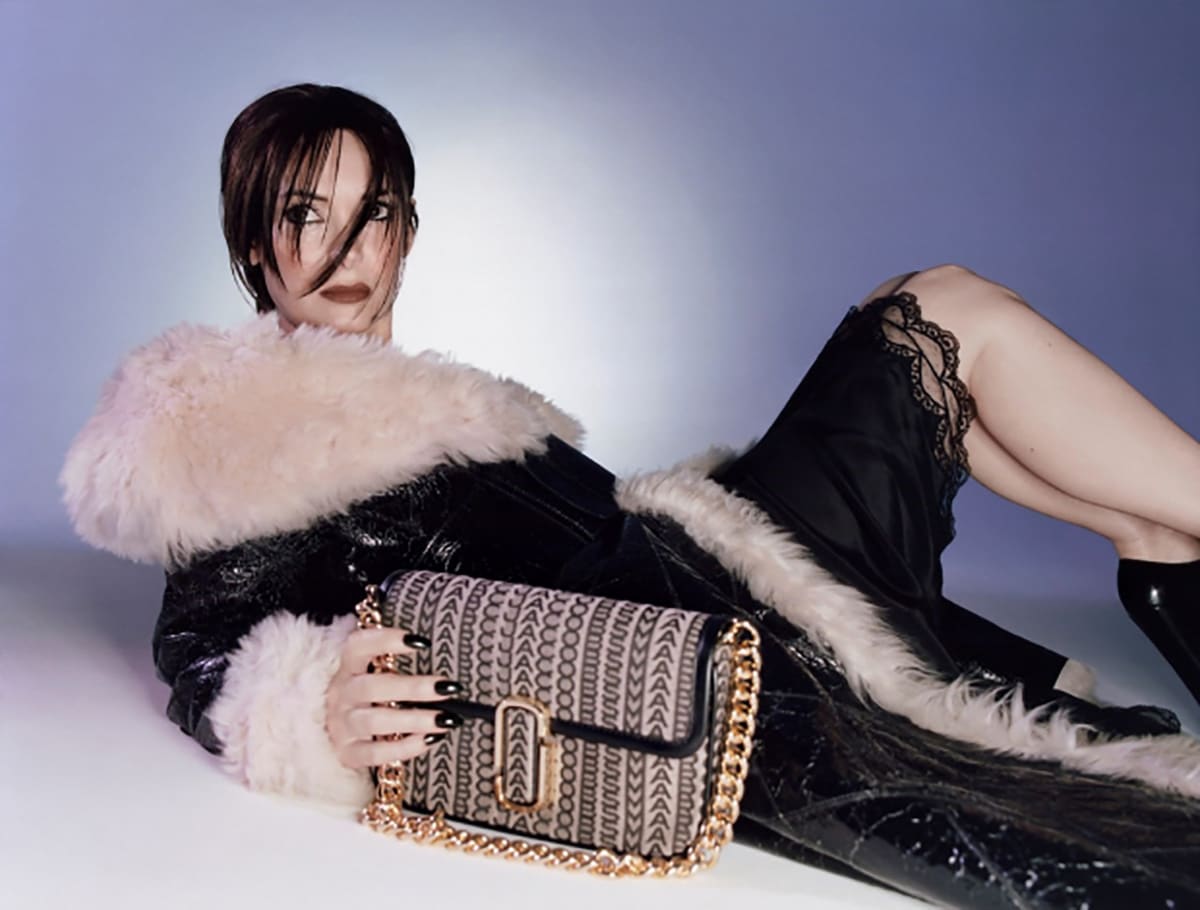 The legendary performer returns to shoot a new fashion film with the brand with which she began her friendship following a $5,000 robbery at Saks Fifth Avenue. A creative fusion that had its genesis in 2001: a time when Winona, beyond becoming one of the great prescribers of androgynous style, reached the pinnacle of fame for a succession of iconic indie roles in films like "Edward Scissorhands".
All that feeling of sadness between grunge and gothic that the actress played, also turned out to be part of the real and emotional life of the artist. After stealing more than 5,000 dollars worth of designer items, among heartfelt headlines (and other analogies) of "Winona, thief", she was diagnosed with a kleptomania disorder and an anxious depressive state.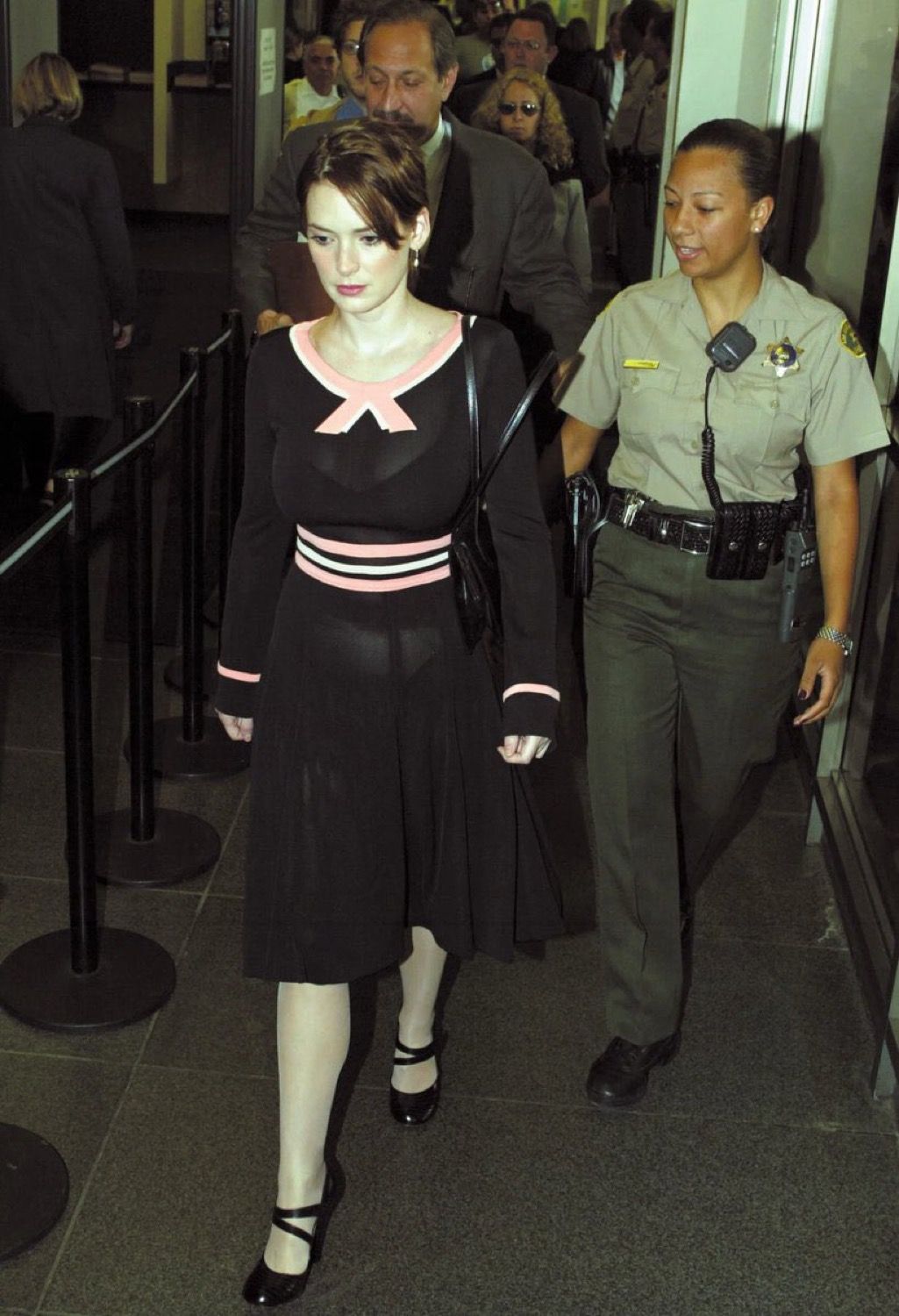 The movie star was charged after a lengthy six-day trial with aggravated robbery and vandalism, with a sentence of three years probation, an exorbitant fine and 480 hours of community service.
THE MARC JACOBS MUSE
In the midst of that cathartic and unstable episode for her cinematic future, light seemed to project through the darkness. Marc Jacobs knew how to blur (or hide) the marketing and illustrate a friendly relationship with the actress from that precise moment when he stole one of her $760 cashmere garments. Similarly, Ryder chose a burgundy midi dress from her fall 2001 collection to appear in court. It was a garment that enveloped her in a halo of sophistication and majesty, but also innocence and delicacy.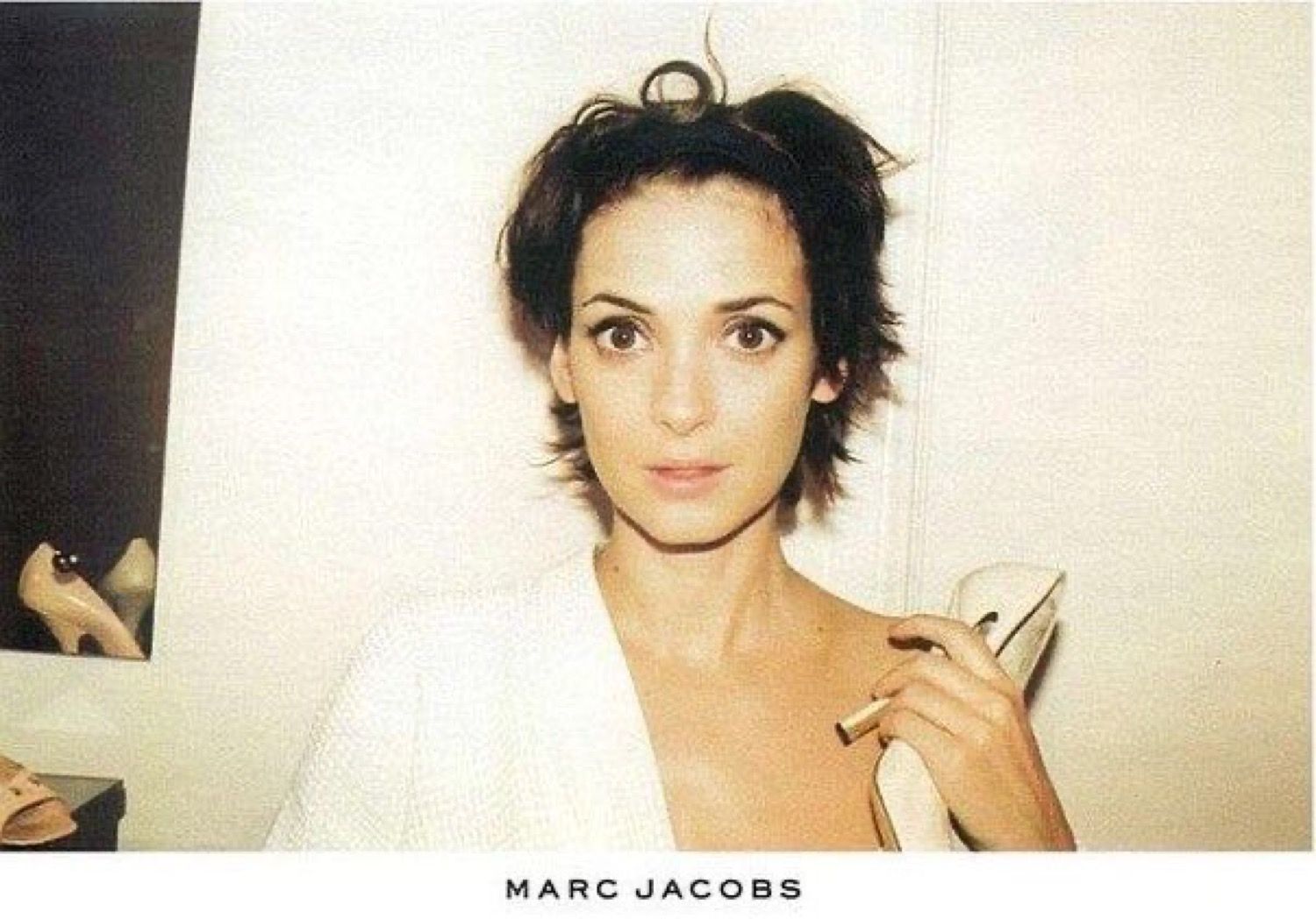 Just like other actresses in legal trouble who took luxury to the courtroom, Winona decided to swap her signature Tomboyish looks for "hyper-feminine" ones in the courtroom. From YSL pieces to John Galliano or Mary Jane's, the actress wanted to pay homage to Jacobs' archive: a move with which she inadvertently ended up luring the designer to propose her to be the face of his new spring-summer 2003 advertising campaign.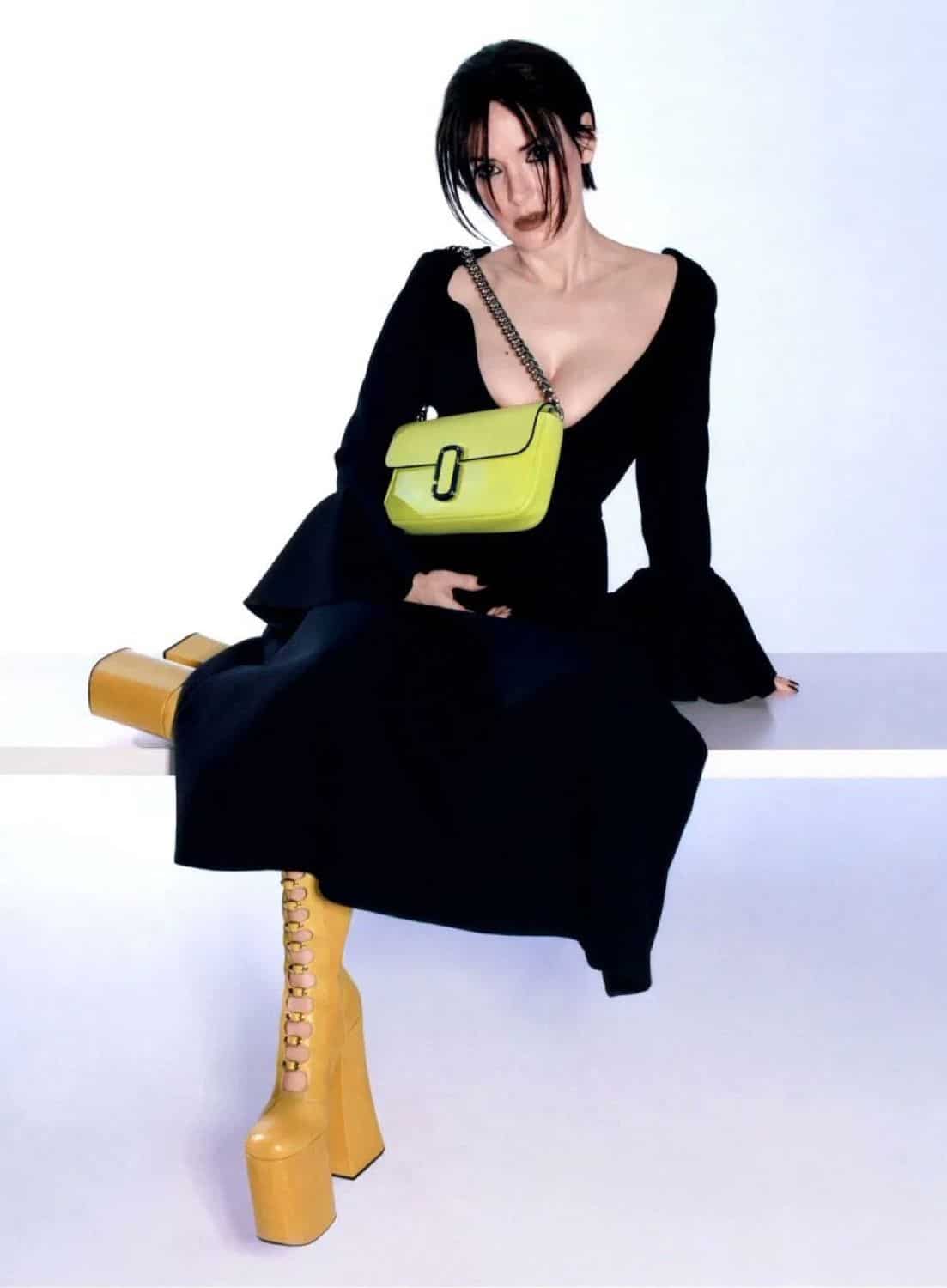 Winona thus became part of the Marc Jacobs universe, from posing for photo shoots in hotel rooms with Juergen Teller or Marc Jacobs Beauty in 2015, to star in the brand's latest campaign. An imaginary with which he has captured the essence of the brand, between dichotomies of femininity and grunge, or tradition and avant-garde. Codes that he has been able to interpret in all those sequences of premieres, events or red carpets now immortalized both in Instagram accounts like @90sanxiety and in the heart of Marc Jacobs.