READ IN: Español
Huakai is a start-up that has revolutionized the way young Spaniards travel. We present their campaign that aims to relaunch Spanish tourism through influencers. The travel company collaborates with the agency Go Talents to inaugurate the summer with a sailing trip around Ibiza and Formentera.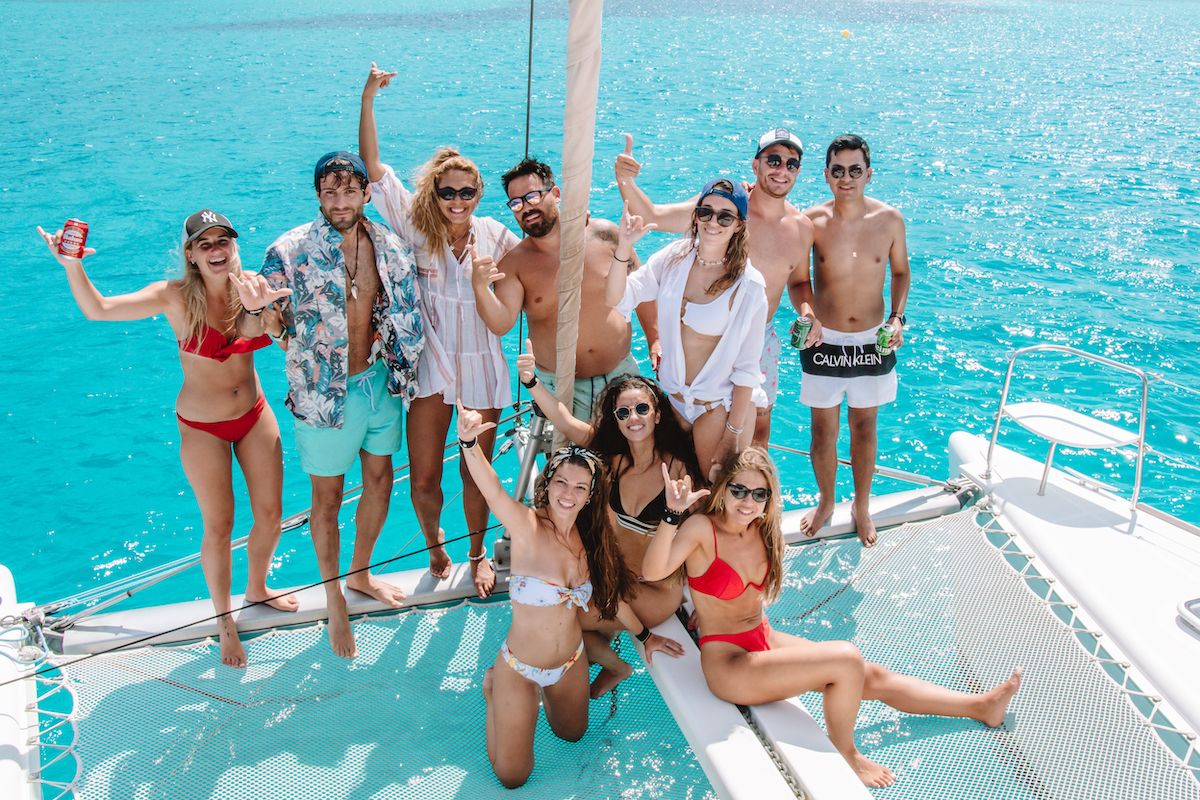 The Spanish agency that organizes group adventure travel, Huakai, is once again launching its sailboats. This time to show the magical corners of Ibiza and Formentera to some of the most relevant influencers in the country. Among them are talents such as Rocio Osorno, Mery Turiel or Teresa Bass. Through this campaign in collaboration with the influencer agency Go Talents; Huakai seeks to boost domestic tourism this summer and consumption in small and medium enterprises and local businesses.
For seven days, the influencers will share the Huakai philosophy, while sailing the crystal clear waters of the Mediterranean and discover the most amazing beaches and cliffs of the Pitiusas islands. All an experience to highlight the attractions of national tourism. A trip full of adventures: jet skis, paddle surfing, Formentera by Jeep… in the purest Huakai style. A way of traveling that is transmitted in each of the adventures organized by the company, characterized by itineraries full of activities and good vibes among travelers.
Huakai is synonymous with safe, non-polluting travel. In fact, being huakaier means offsetting the carbon of your trip so you can do it in an environmentally responsible way. Therefore, this adventure in Ibiza and Formentera, like the rest of the Huakai trips, will be carbon neutral. This is possible through collaboration with environmental initiatives that manage to absorb the same amount of CO2 that is generated on the trip and thus neutralize the carbon footprint produced.
"From Huakai we assume the responsibility to take care of our planet through different national and international projects," says Roberto Castelli, co-founder of the start-up. "In this way, we invest in certified projects for the conservation of the planet, offsetting the carbon produced during our journeys," concludes Roberto.
But is it safe to travel now? Huakai prioritizes the safety of its travelers, adapting to the situation we live in. "From Huakai we have designed a protocol that is fulfilled in each of the itineraries that we carry out. In turn, we include travel assistance insurance that has specific coverage COVID-19 for the peace of mind of our customers," says Fernando Cerro, co-founder of Huakai.
Summer 2021 is here, and travel can resume thanks to the commitment and work of companies like Huakai. You can find more information by clicking here.