READ IN: Español
Prada and Goyard are not the only fashion houses making luxury items for pets. Hermès has just launched a 1,125 euro dog bowl, a little treat for your favourite companion.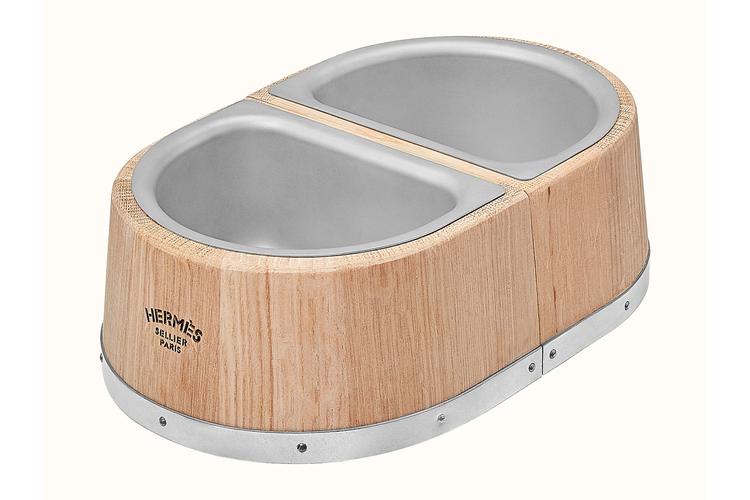 The Hermès dog bowl is made of oak wood, inspired by the iconic motif of the Chaine d'Ancre house. In other words, following traditional barrel construction techniques.
The new accessory has two stainless steel inner bowls that can be separated into two more independent ones thanks to their central magnets. In addition, they have also designed collars, beds and leashes.
If you are curious about or want to buy the 1,125 euro bowl, visit the brand's website.