READ IN: Español
Instagram DMs have changed completely. In keeping with Facebook's promise to merge the Messenger application with Instagram's direct messages, the company has announced new features.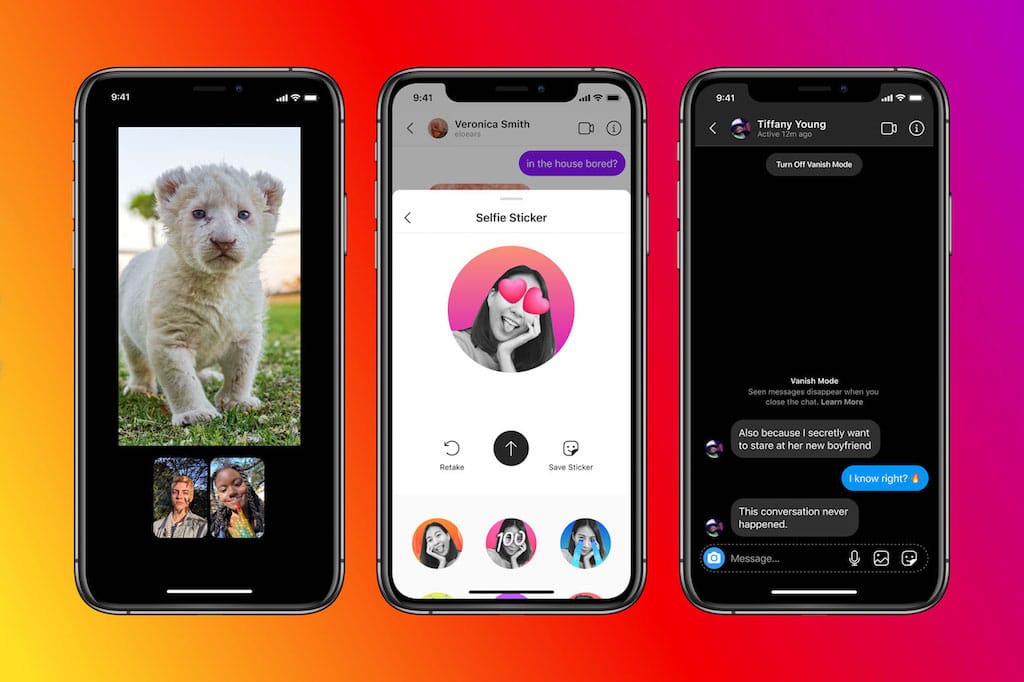 We have to confess that, at first, we weren't too thrilled to think about the merge of Facebook Messenger with Instagram's DMs, but the result has surprised us – for the better, of course.
Finally, the "vanish mode" is released, now direct messages can disappear when seen or after the chat is closed. Thanks to new privacy settings, users will be able to specify who can send them messages.
You can also customize chats with color gradients and create "Selfie Stickers", which are basically personalized boomerangs of your face. To help keep us connected during the pandemic, "Watch Together" allows users to simultaneously watch IGTVs, TV shows and movies during a video call.