READ IN: Español
Be prepared to be skeptical. Lidl just launched her own streetwear line. From now on, the leading German supermarket has introduced a collection of sneakers and sportswear in its catalogue. Doesn't the idea convince you? It seems others are, because this wide selection of products is now sold out and only available on the resale market. Are we facing a democratization of streetwear?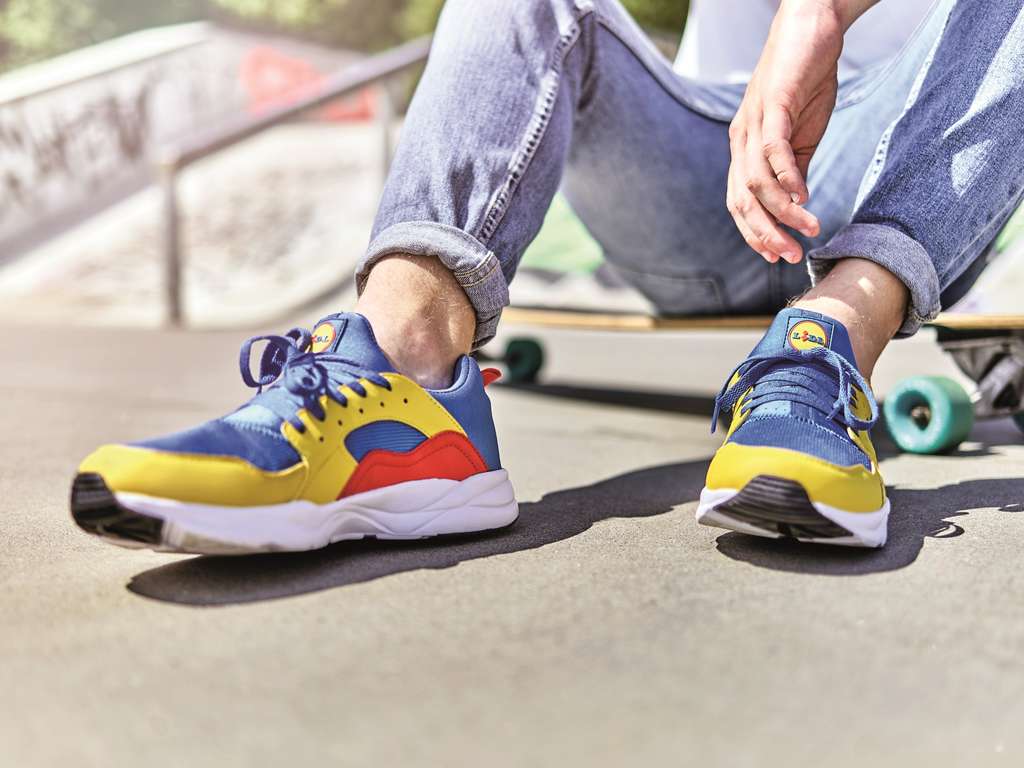 Lidl (@lidlgb), the supermarket chain founded in Germany in 1930, has more than 10,000 stores worldwide. Now they have just launched their own line of streetwear-inspired clothing. The collection includes everything from a pair of sneakers clearly inspired by Nike Huarache, to flip-flops and a selection of T-shirts and socks. Everything is presented in Lidl's classic colours: yellow, blue and red, including the chain's logo.
The collection, which was soon sold out in stores and online, was presented in a campaign reminiscent of streetwear.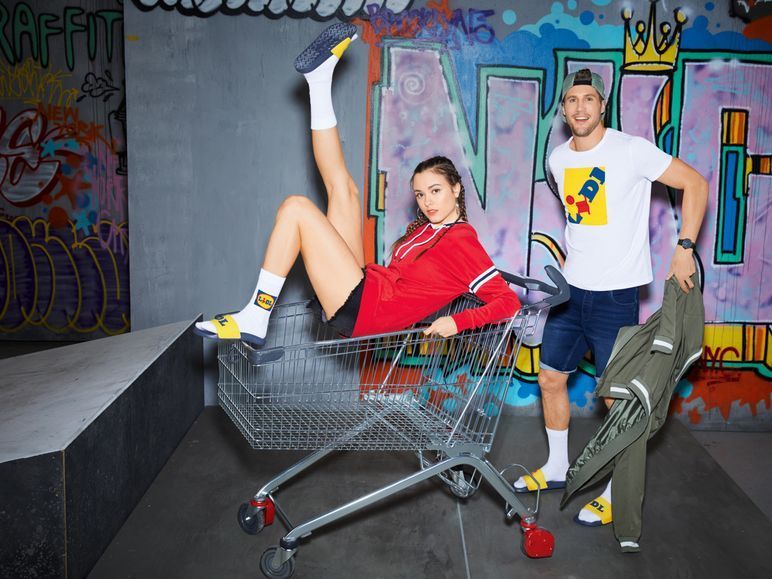 highxtar-lidl-streetwear3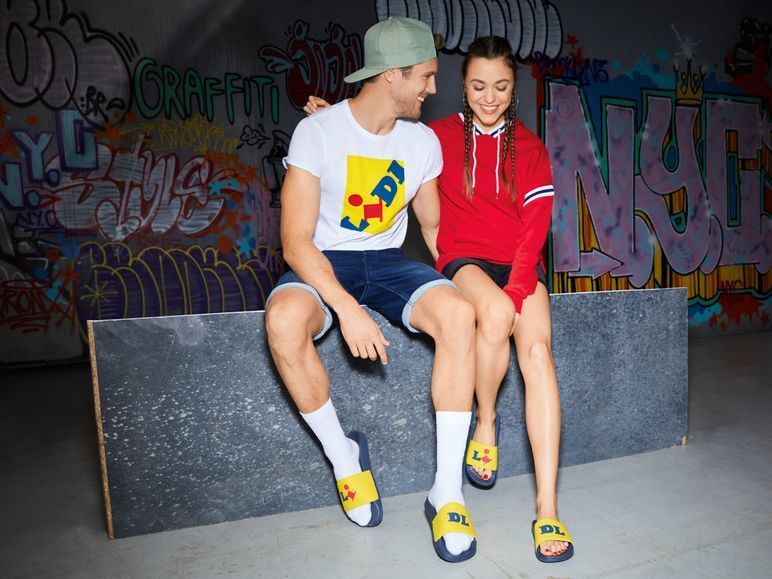 highxtar-lidl-streetwear4
The democratization of streetwear
At the moment, the articles are not available in Spain. However, and in view of the high demand for the products, it is to be expected that they will arrive at national supermarkets from one moment to the next.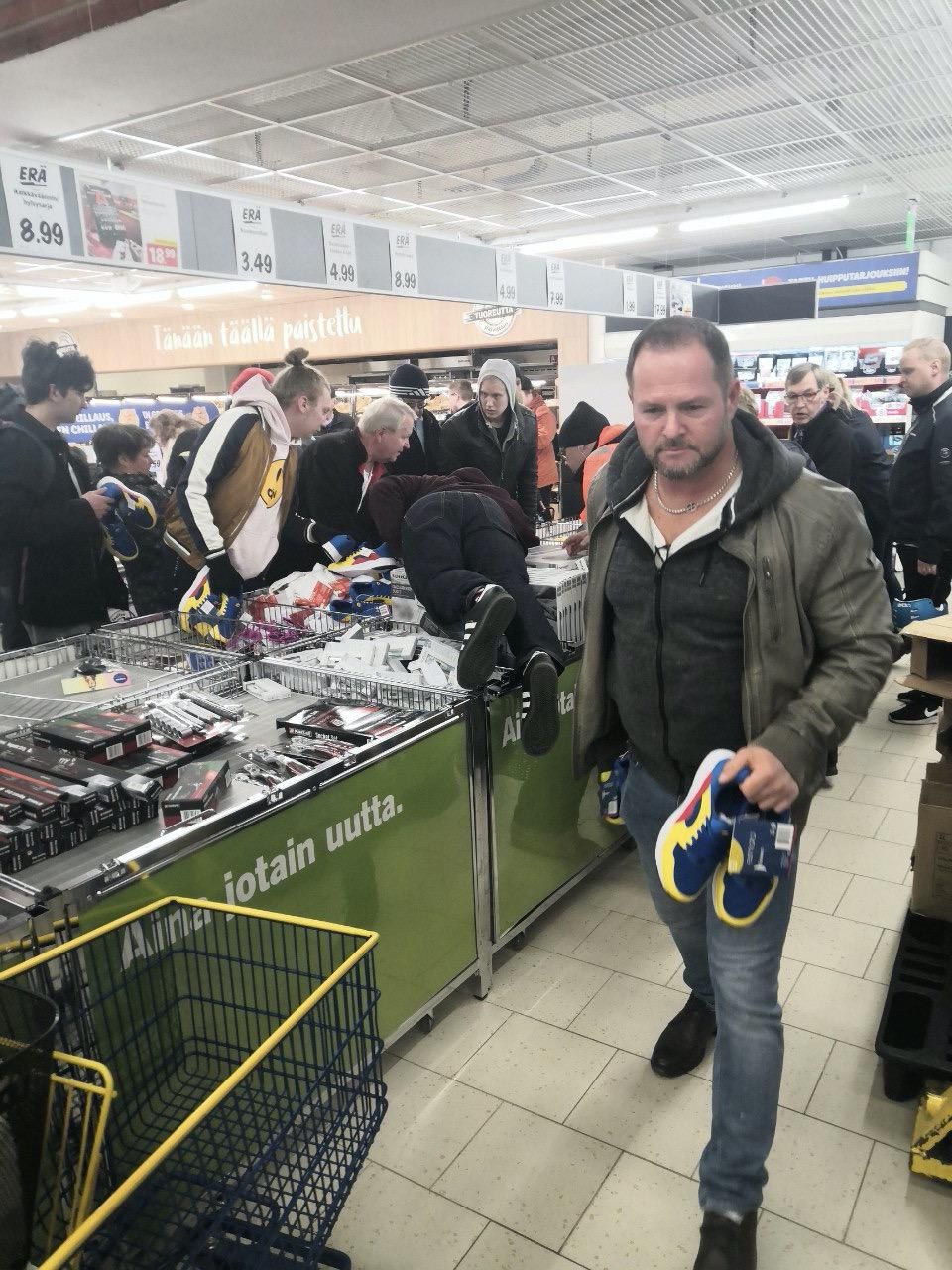 For those eager to get hold of the collection, the resale market is at their disposal. But at a triple price. The slippers came on the market with a value of 12.90€. A Belgian seller, sells them at a prohibitive price of 350€ (laughs). More than a pair of Yeezy. There are fans who have already spent over £3,000 on a pair of sneakers. In Finland, people wait for hours in endless lines to get a pair.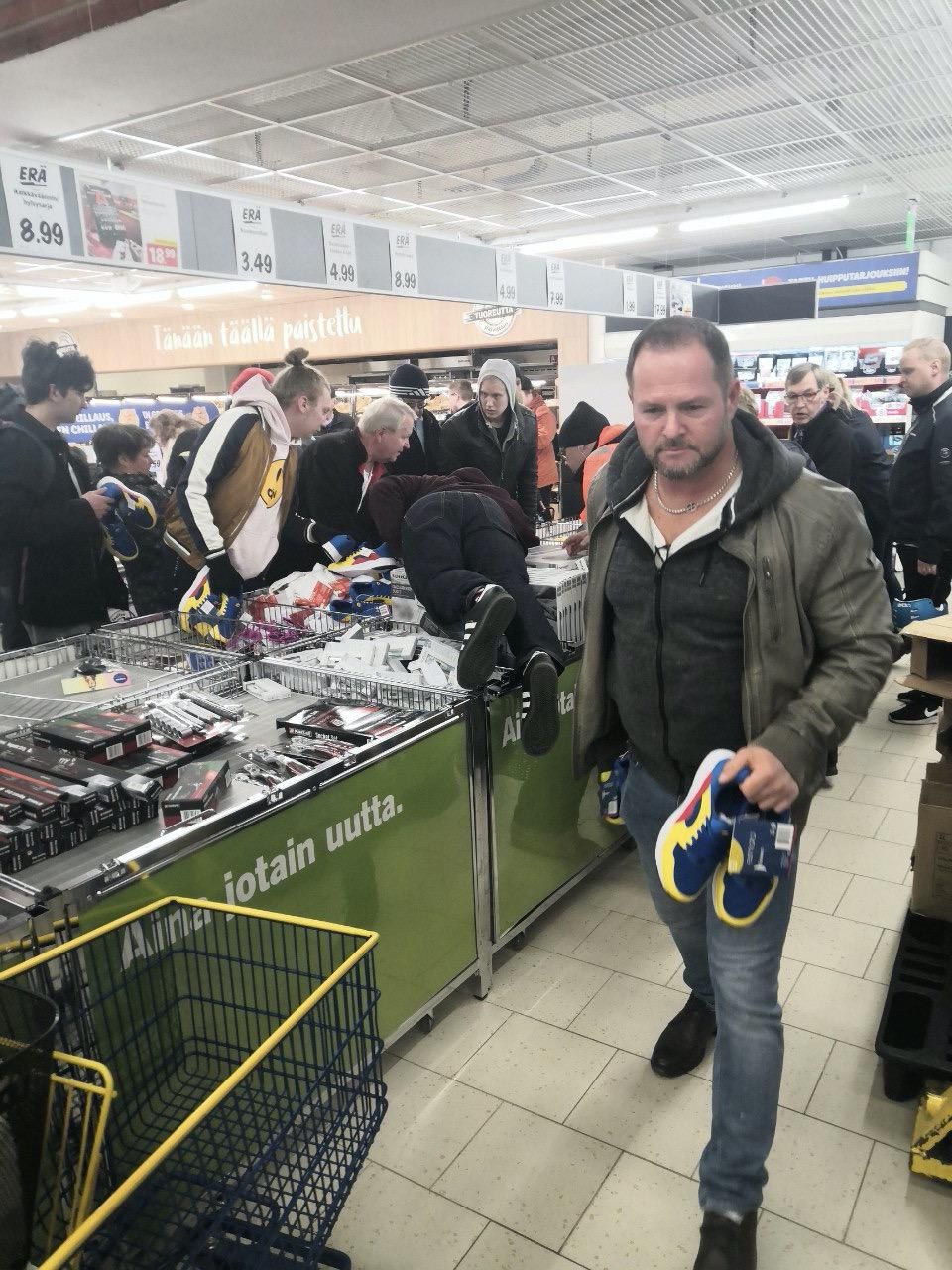 This is undoubtedly one of the biggest collective hysteria that has arisen around the phenomenon of resale. Considering the product, who is really willing to pay 300 euros for sneakers that cost less than a tenth? That a supermarket chain has "successfully" entered a sector like streetwear represents a gain for them, and a failure for us (given the savoir faire of the fashion industry). Will Lidl establish itself as the new streetwear phenomenon?