READ IN: Español
TikTok has changed the way the younger generation functions and interacts. Whether you need make-up tutorials, holiday ideas, or even tips for the perfect date, it's all on the platform. The social network is also the place where all the trends of the moment are being triggered, especially those related to music.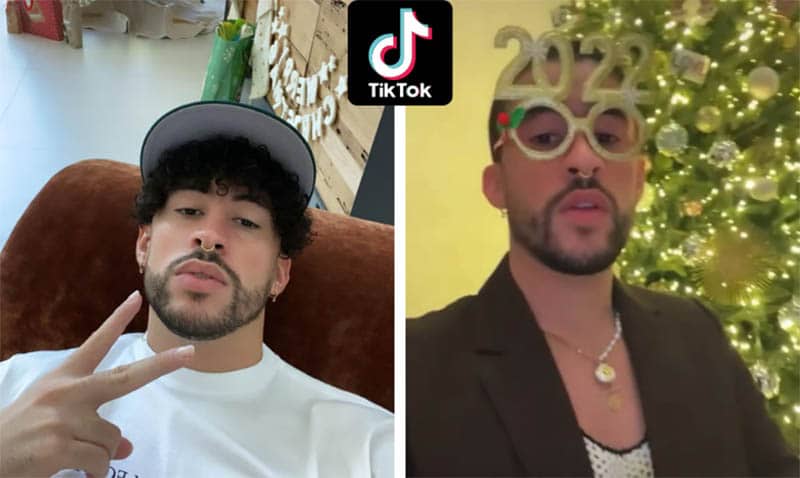 The 2020 COVID-19 confinement caused Generation Z and millennials to explore new creative ways to entertain themselves. This led to the creation of dances to their respective songs, such as Megan Thee Stallion's "Savage" or Doja Cat's "Say", among many others that went viral. While it's a quick way to discover and get hooked on new tracks, it's become an exhausting ritual for musical artists.
A little over a week ago, Halsey spoke out about this situation. According to the singer, slash and songwriter, "I've been in this industry for eight years and I've sold over 165 million records and my record company says I can't release [the song] unless it doesn't go viral on TikTok." Halsey is not the only artist to express this problem. Other singers, such as FKA twigs and Florence + the Machine, have recounted similar situations this year.
Record labels have gone mad with TikTok
pic.twitter.com/faXIu0bmTY

— Sam⁷ PROOF IS COMING (@BTSOriented) May 22, 2022
However, there are other artists like Bad Bunny who regularly upload TikToks of dances to songs. Although the Puerto Rican has not spoken openly about whether or not he really enjoys making these videos, he always delivers. This begs the question that all creatives are different and that there is no one way of marketing. Therefore, they should not be pressured to do something that does not come naturally to them, but rather to explore on their own.
In this way, it can be understood that it is not TikTok that is ruining the music industry, but the record labels. That kind of excessive control of the majors over the artists' content makes the musicians' work redundant because their passion for music is no longer enough. That's why so many artists like Doja Cat want to leave music. Because it's not about art anymore, it's about marketing, money and influence.