READ IN: Español
Laura Abad (@listedobjects) // On July 21, 2017, KKW Beauty (@kkwbeauty) is released. For the last 4 years, Kim Kardashian has been the world's most influential make-up celebritiy. Bringing out her own line of cosmetics –after the success of her sister Kylie with her own brand- is a logical consequence. That KKW runs out in 10 minutes is even more so.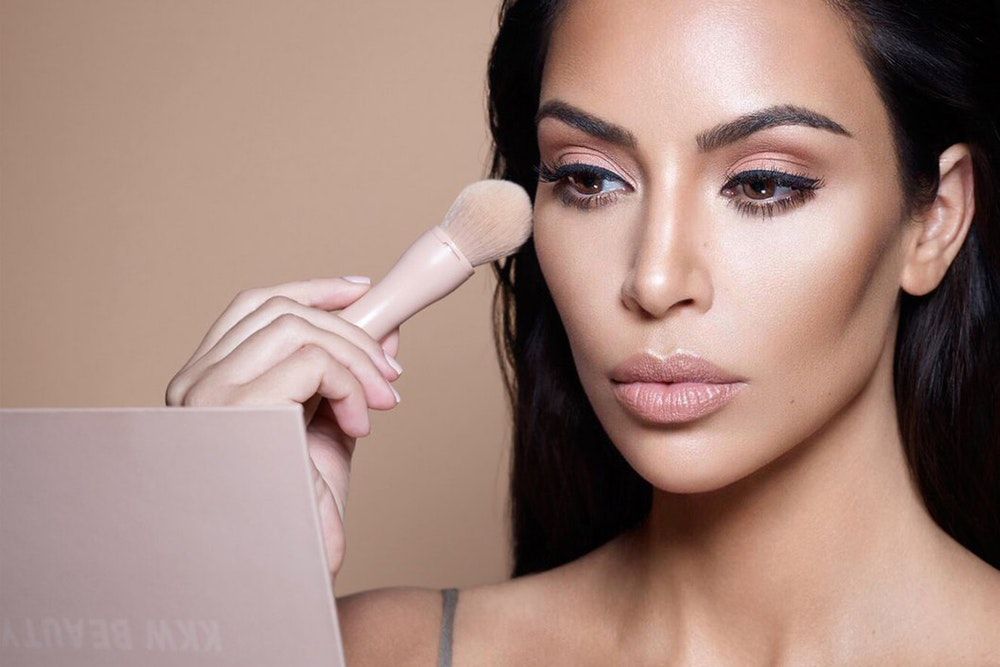 Leaving aside the questionable quality of her products and her famous useless sponge, there is no doubt that what Kim does to his face is what millions of people will try to imitate in front of their bathroom mirror next day. And we do not say "try" in vain, because the make-up ritual has gradually become something between art and a technical exercise of precision.
The ultra-worked kardashian style has begun to permeate into society and is no longer exclusive to the small group of early adopter. A couple of years ago, most probably not a single one of your friends knew what contouring was all about. Now, baking, strobing or whisking are common conversation topics and most girls you meet have one or more favorite makeup youtubers.
And it is precisely this media, Youtube, the main vehicle for this trends and all the techniques and products associated with it to become popular. Beauty gurus like Nikkietutorials, Jefreestar or Hudabeauty are examples of how our toiletry bags are filled with primers, concealers, sealing powders, highlighters and an endless list that grows every week with new releases. It is also here where two different aesthetics come together, such as the "trash" femininity with drag queen inspiration and the sophistication of the upper classes that Kim and her family represent, with the overloaded and exaggerated make-up as a point of union between these two worlds with such a different origin.
As always, history is witness to all kinds of aesthetic excesses, whether it be the extravagance of the 18th century, where both women and men dusted their faces and wigs, or the colorful world of shadows and blushes of the 80s -which spanish "neomovida" is responsible for perpetuating with a more arty perspective-. But after the 18th century came the naturalism of the Victorian era and after the excess of the 80s, the minimalism of the 90s. The cyclical way in which some stages are more overloaded and other more simple, makes us think about the near future.
In fact, the well-known #nomakeup movement, led by celebrities such as Alicia Keys and Emma Watson, emerges from feminist circles and periodically appears and disappears, acting as a counterpoint to the baroque aesthetic of the Kardashians -even though, Kim herself make some public appearances face washed, and on their show we can see them without make-up all the time-. Yin and yang of trends.
So, how will makeup be on 2018? What will be the most used techniques? What trend will be victorious in this make-up race?
Well, logically, the one that Kim wants to win.