READ IN: Español
The designer of Jacquemus, Simon Porte Jacquemus, may have made an exorbitant mistake in his collection for Paris Fashion Week without realizing it. A parade of impeccable designs that were eclipsed by the smallest of details, "Le Saq Chiquito".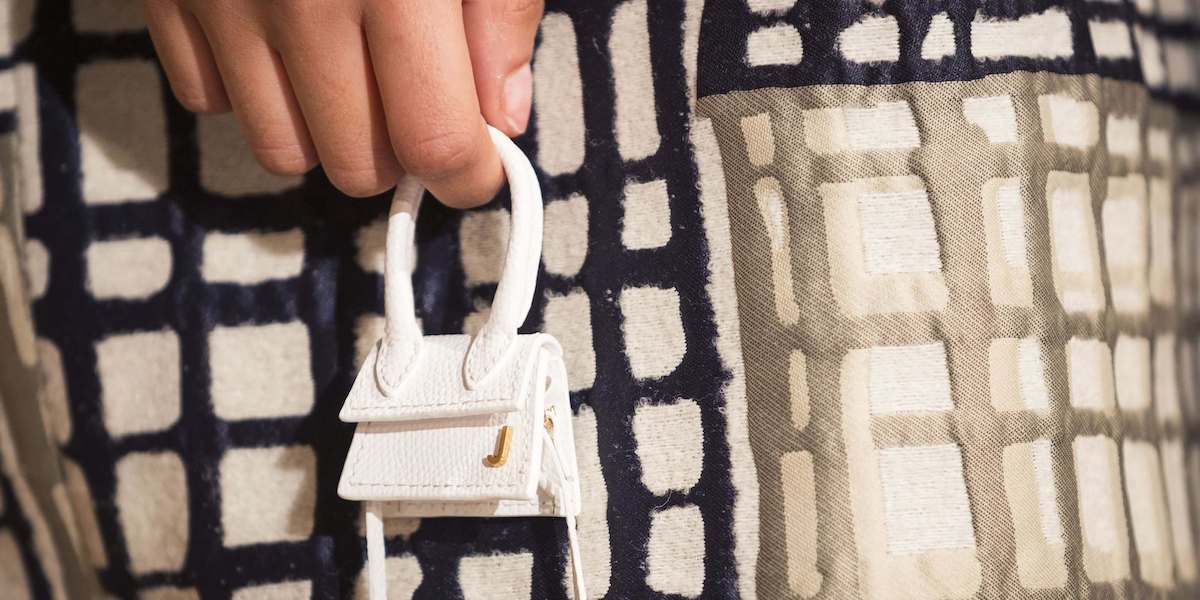 The original way of inviting attendees to the parade of the French firm became the center of glances and speculation of "La Collectionneuse". The accreditation was sent in a tiny handbag designed by Jacquemus, its size was smaller than the palm of a hand. It may seem that the interest of an invitation is zero, but it is not true, the invitation is a starting point, a first glance at what is to come, and what we are going to witness, is to reveal a small part of a secret.
Each designer also seeks to impact when presenting their new collections, seeking the expectation of all. Jacquemus started very well, but he made a small mistake.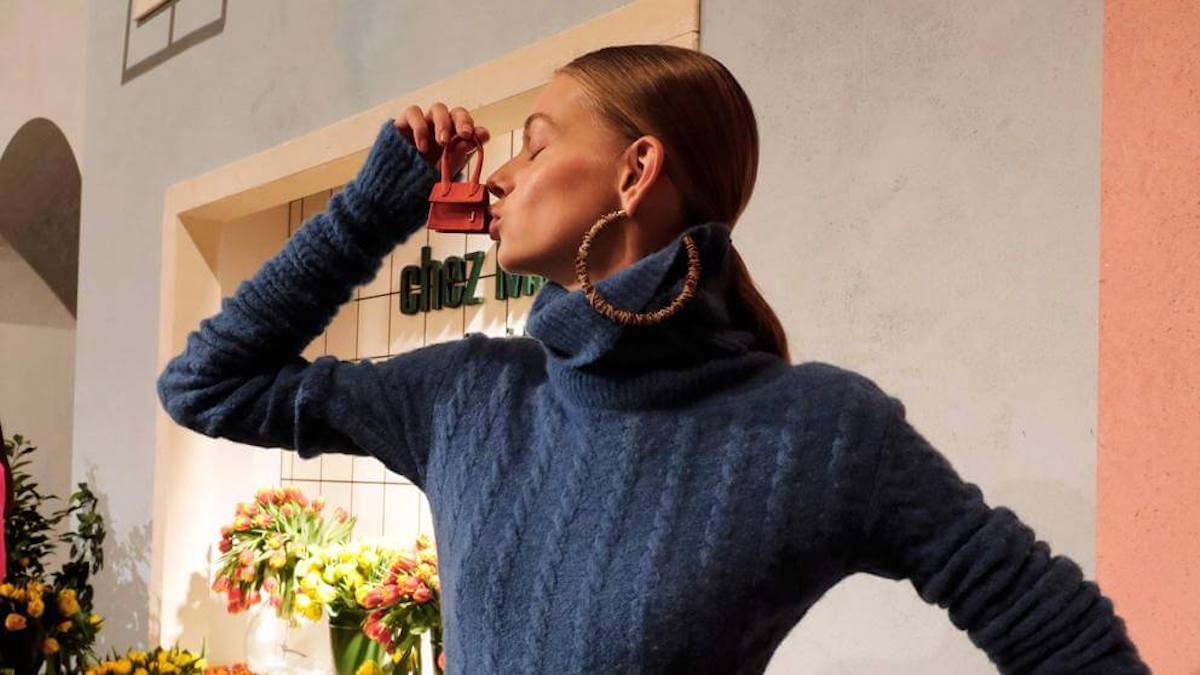 An eye-catching, brightly coloured catwalk reminiscent of the streets of French Provence where Simon Porte was born; colourful facades, flowers and balconies with hanging clothes created the perfect atmosphere for what would be a spectacular fashion show.
Feminine silhouettes of summer lines of "color block", combinations of two or more colors, and "total looks" of warm tones. Freshness and dynamism. Versatile office style garments, such as the gabardine-dress, baggy and asymmetrical trousers, white shoes, XXL musketeer boots and granny shoes, were unfortunately overshadowed by the appearance of the small bag where attendees had received their invitations.
Jacquemus FW19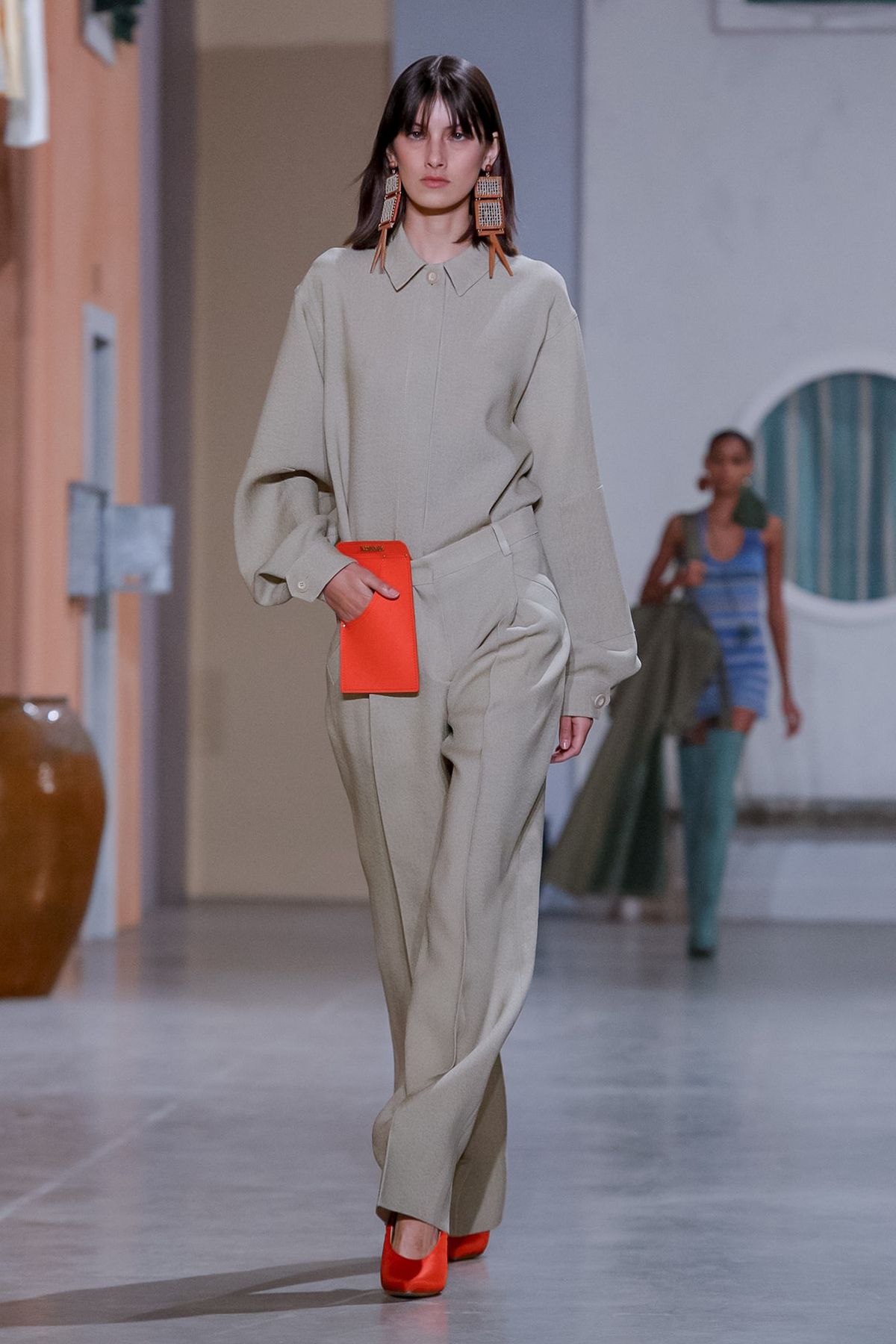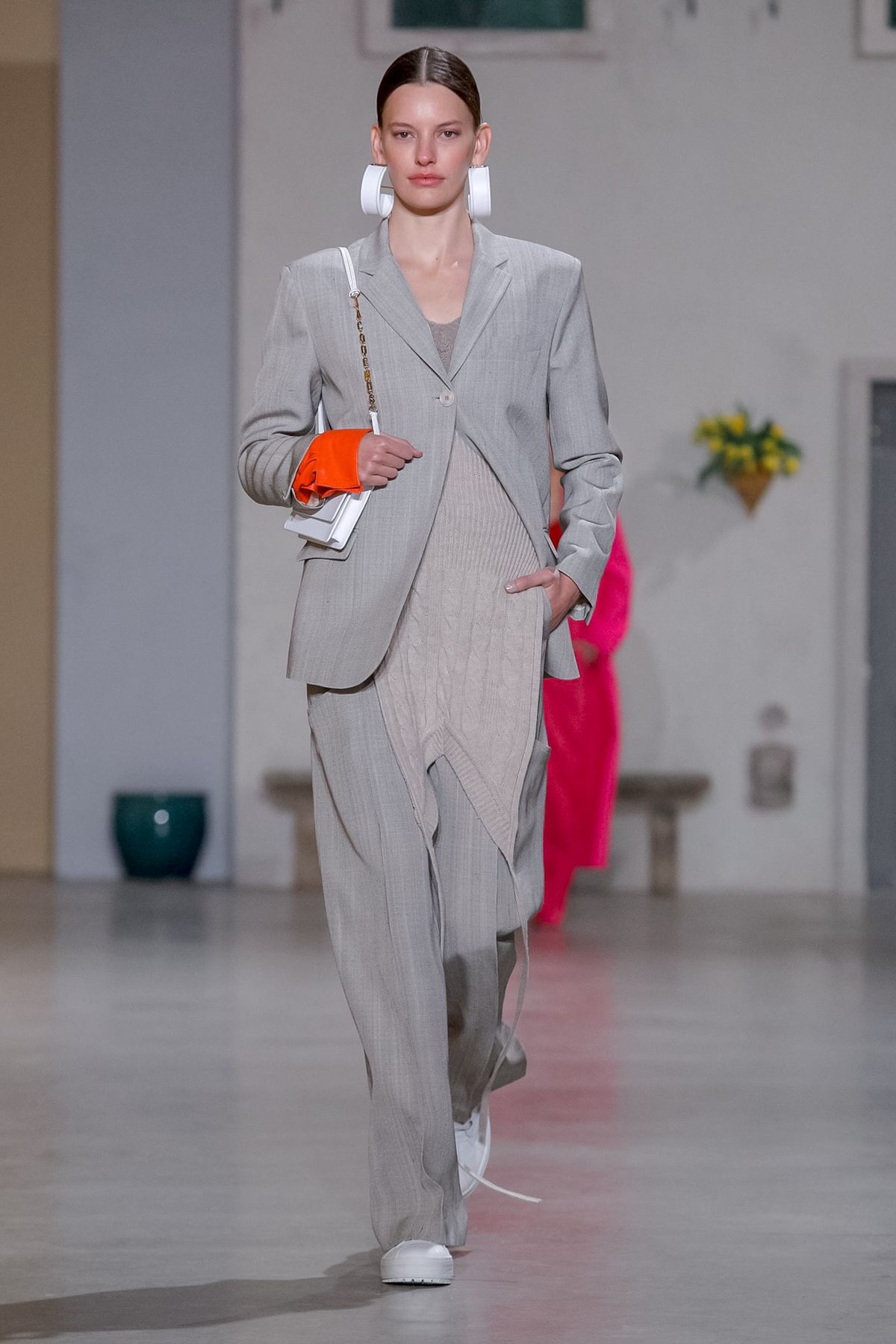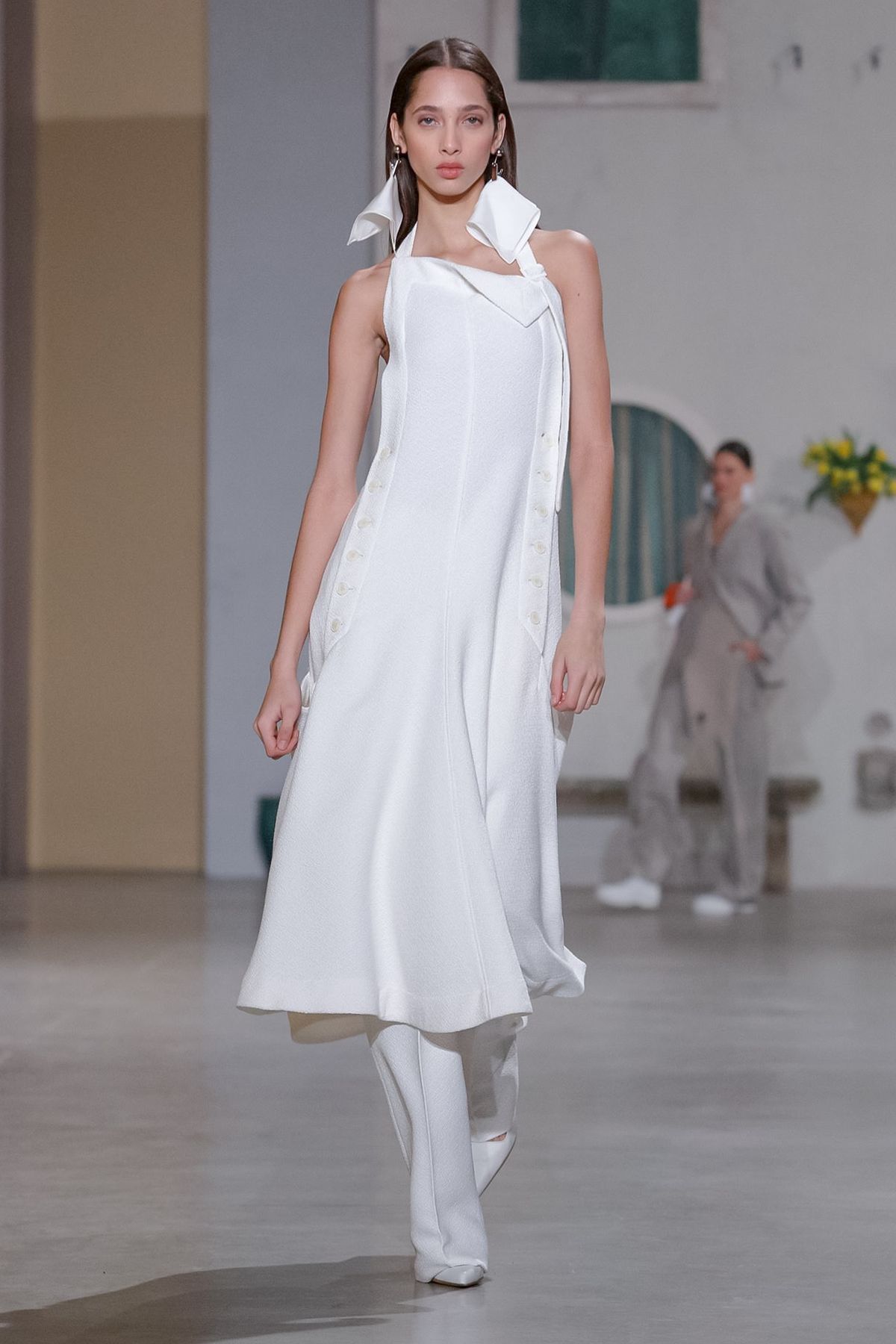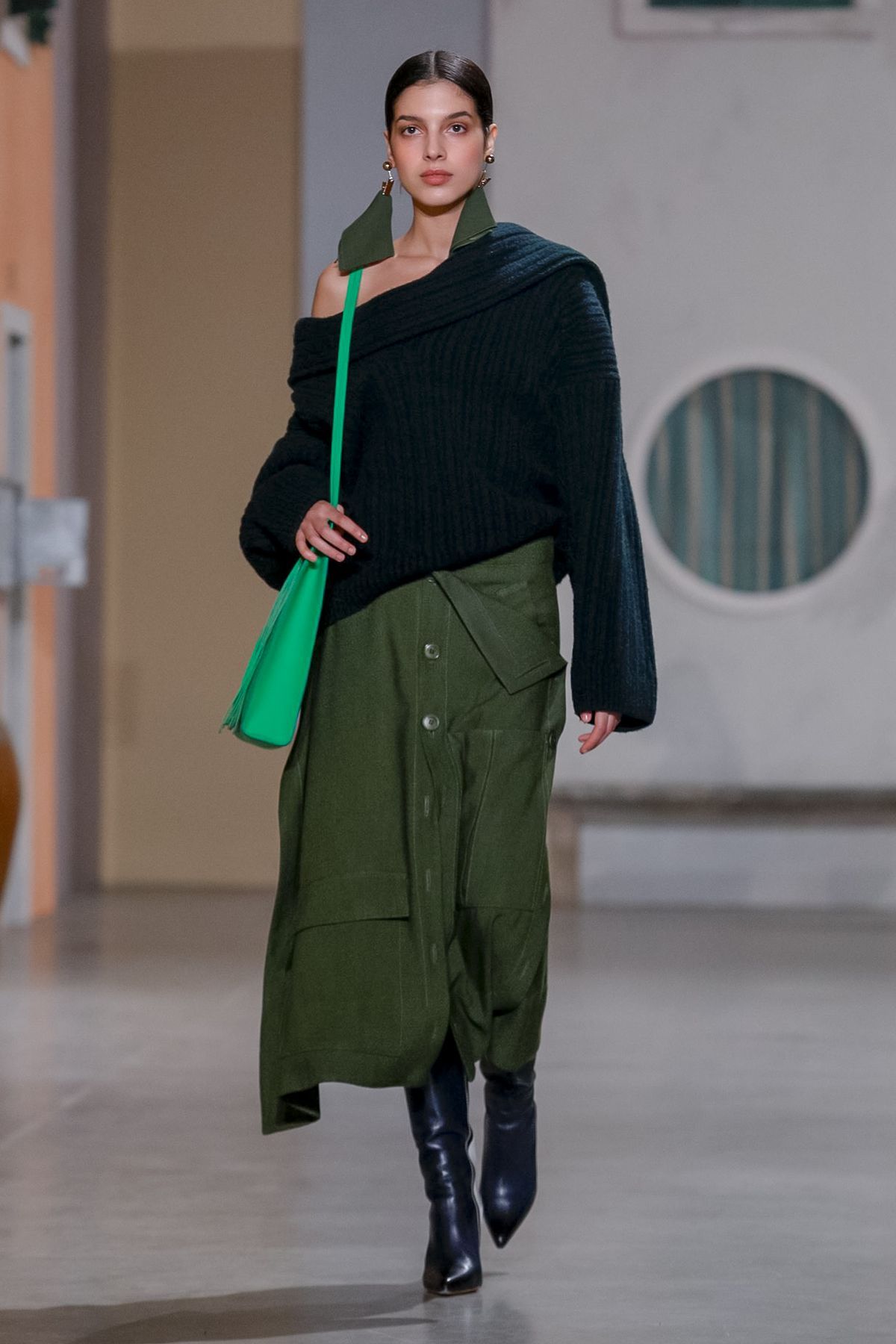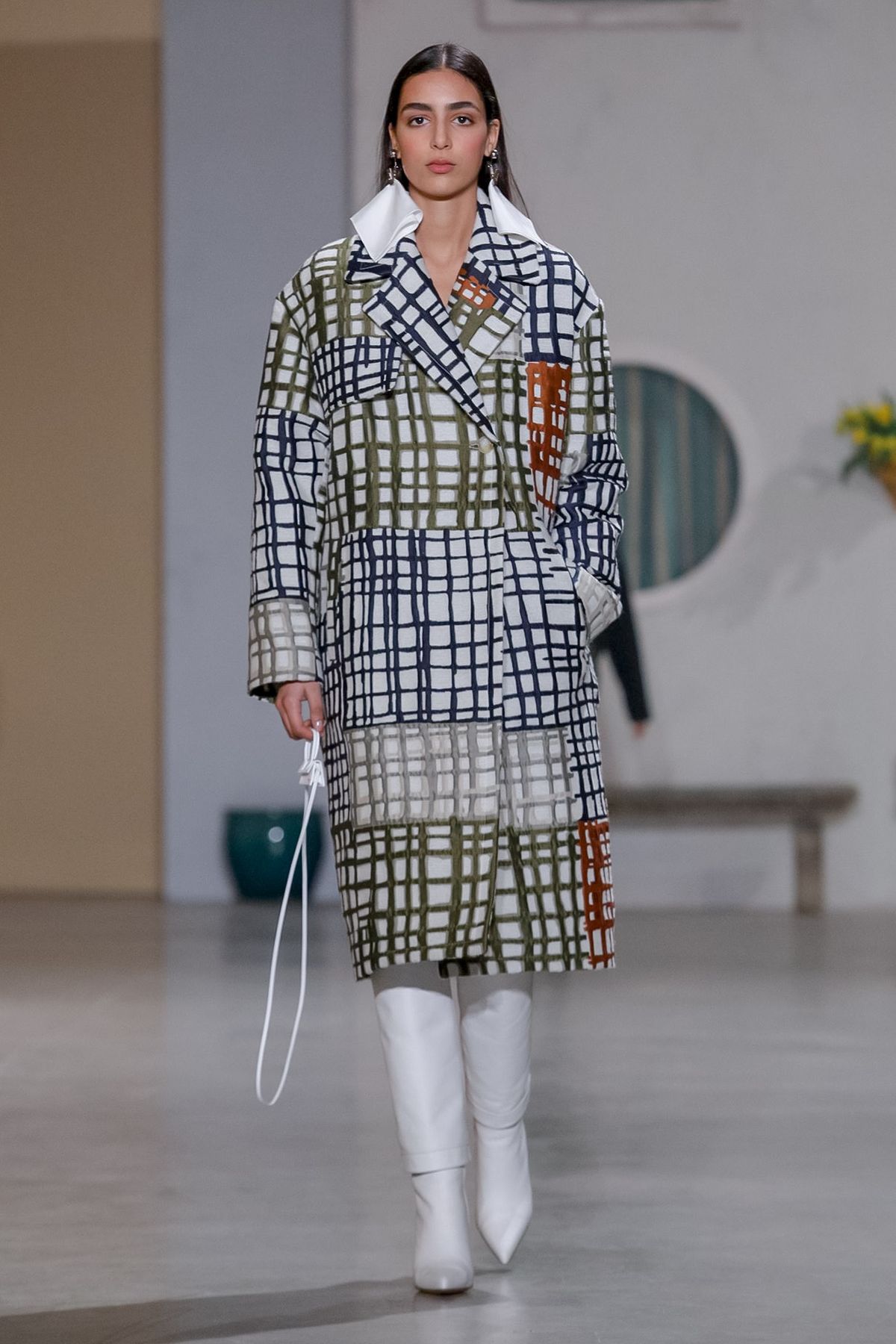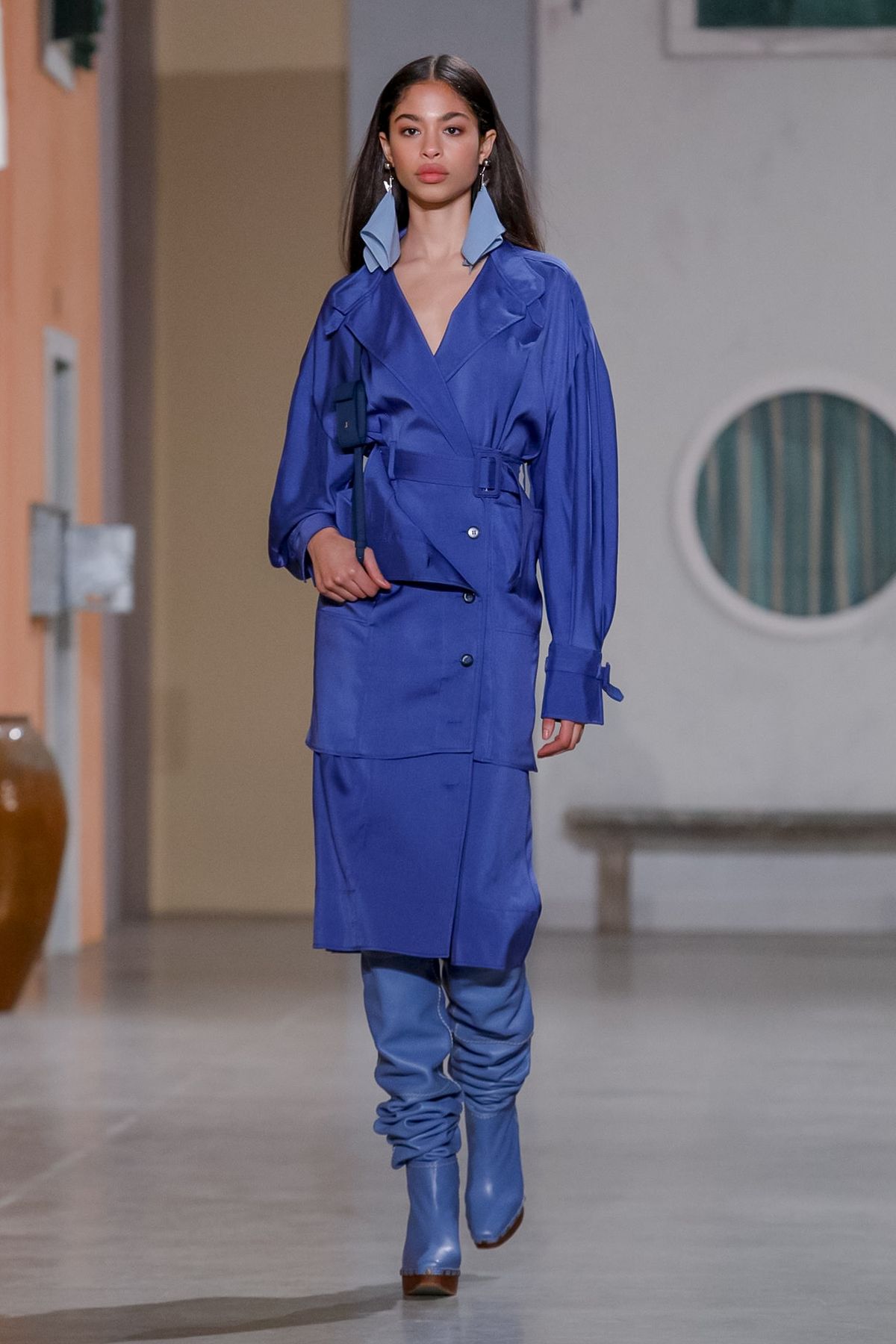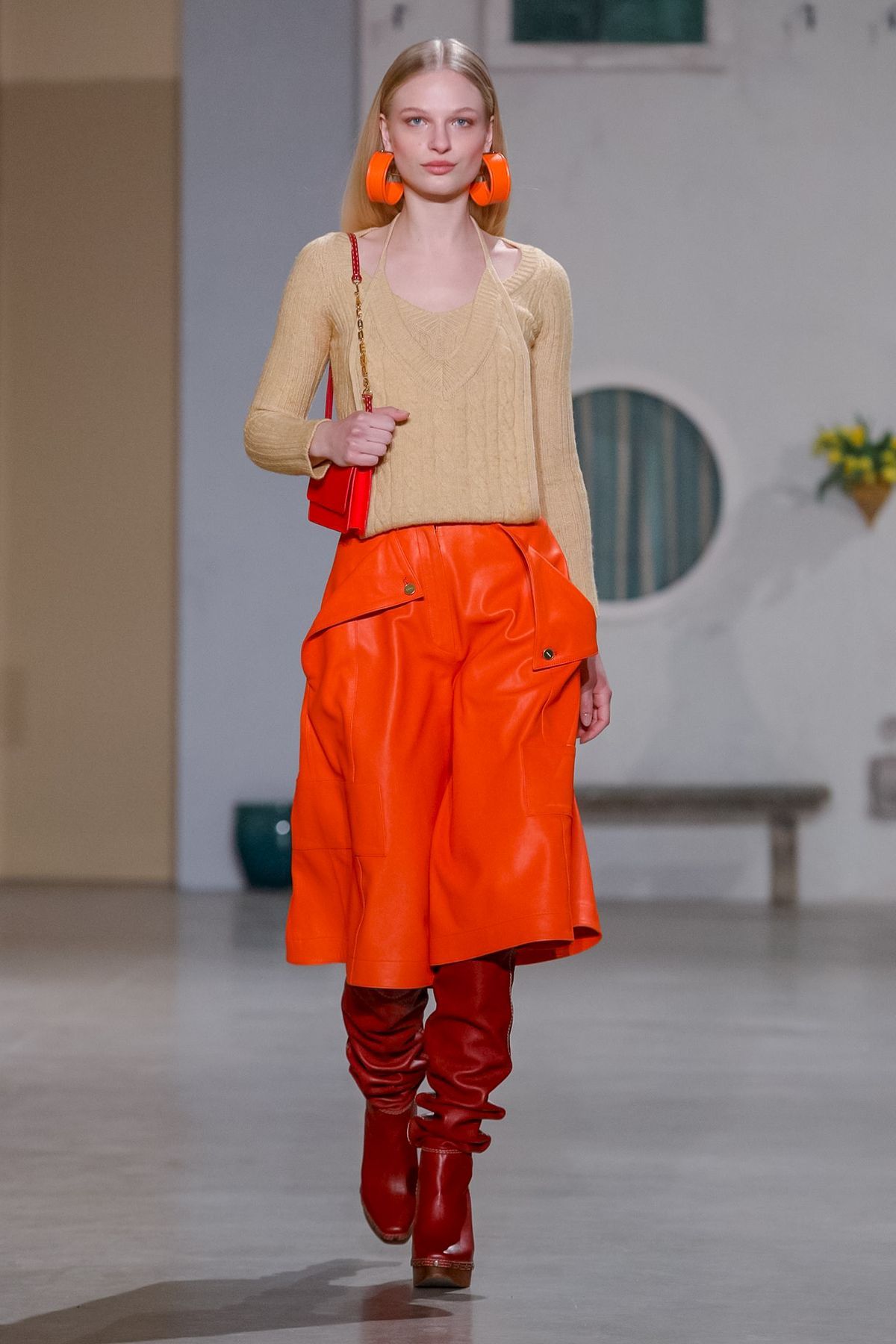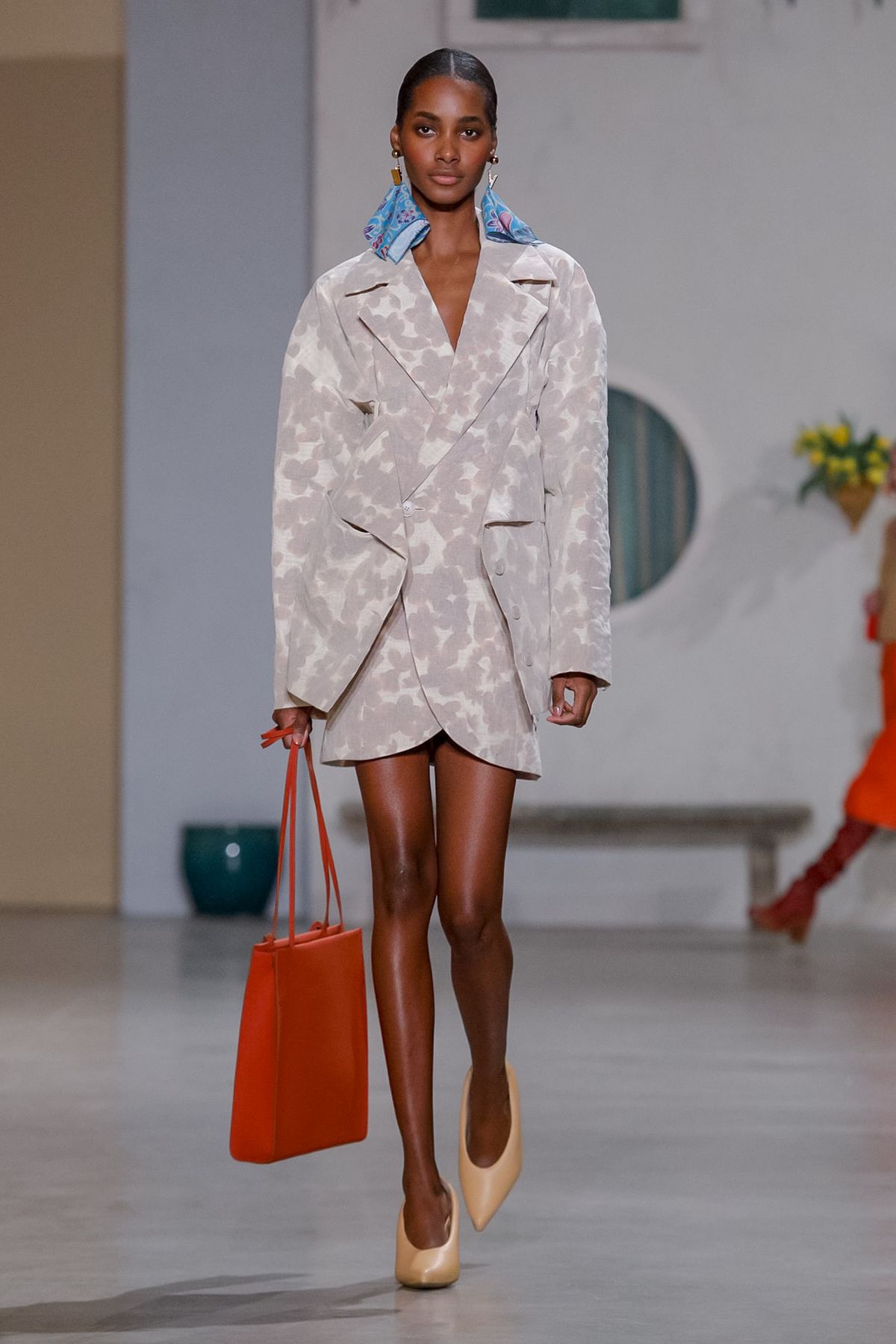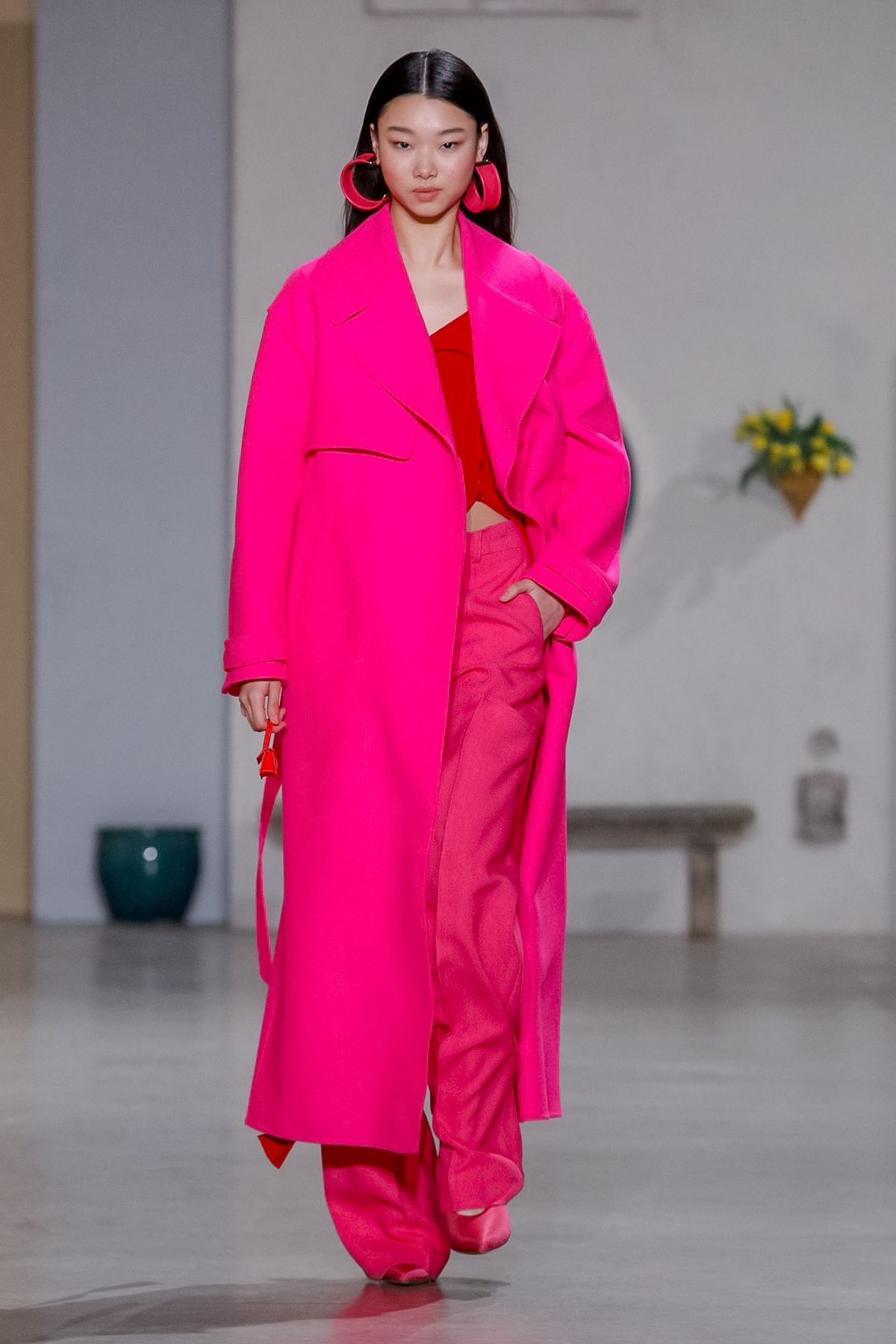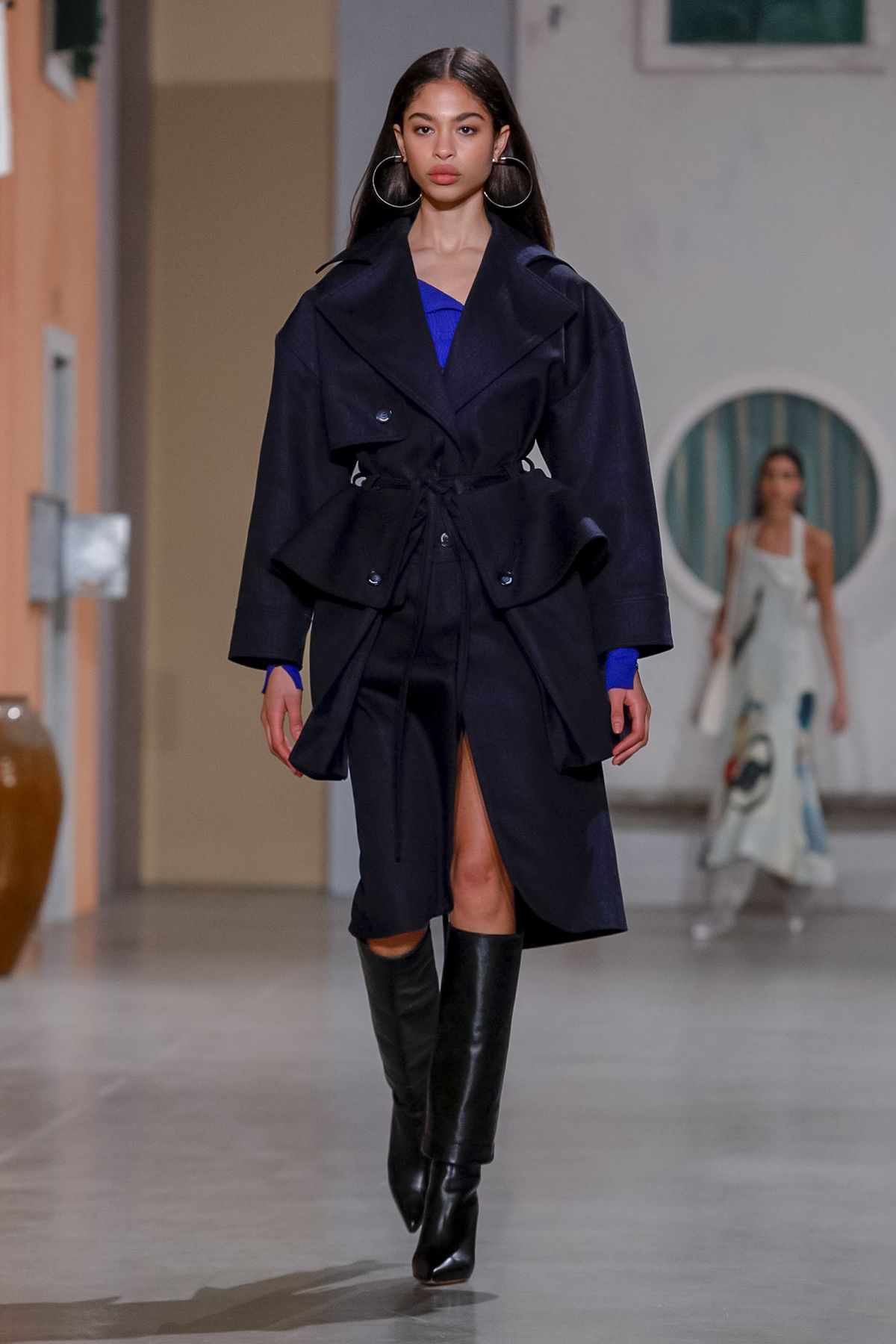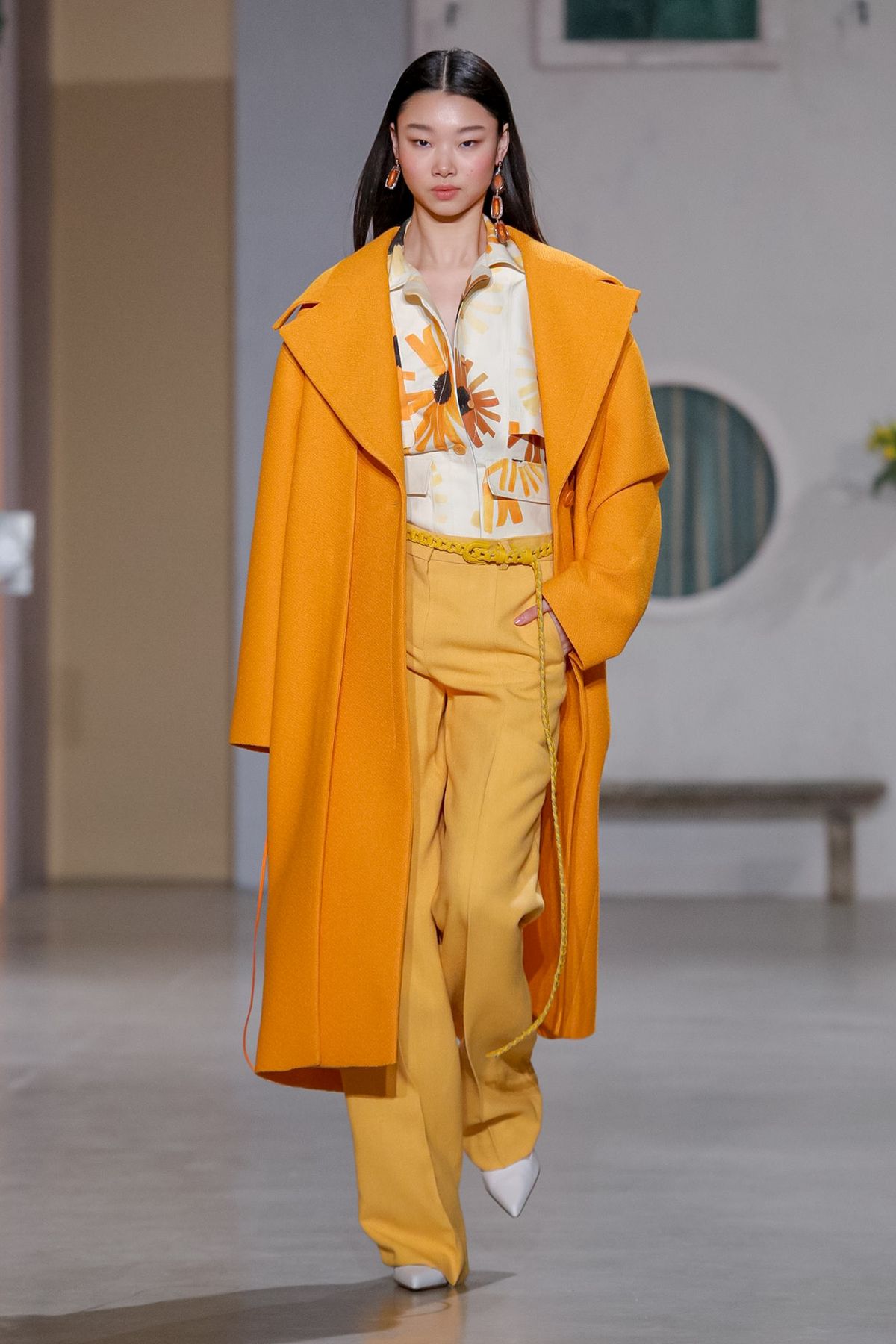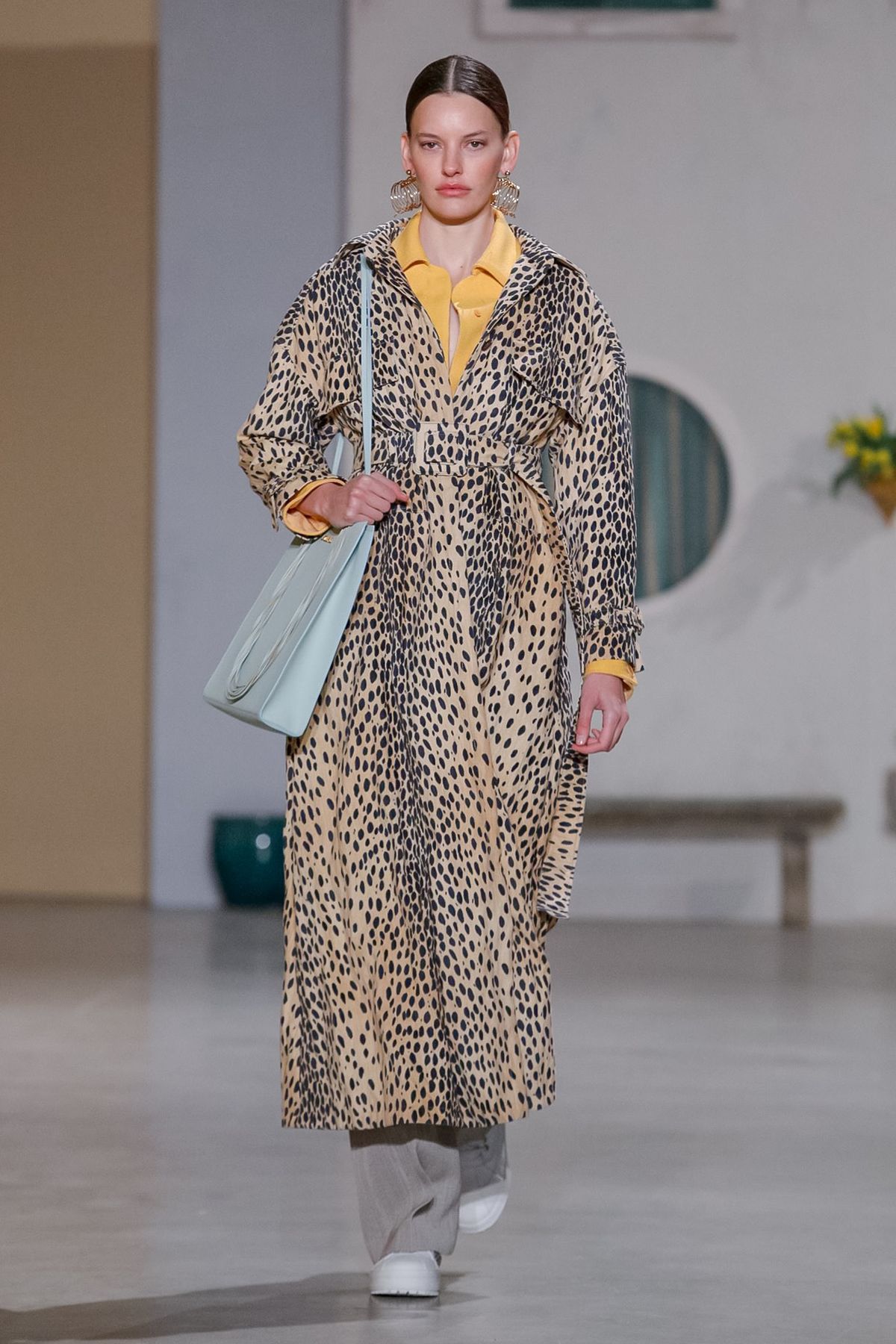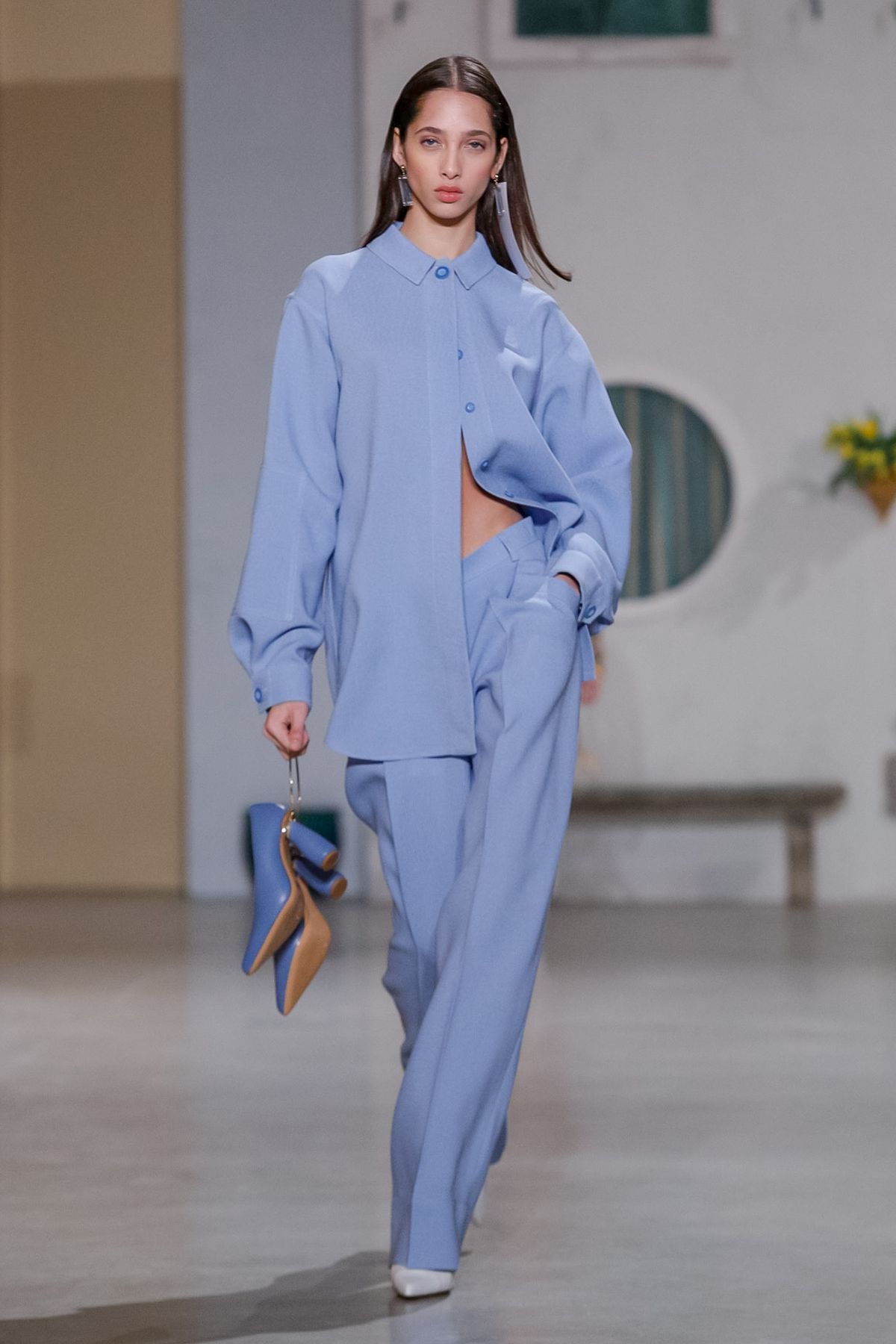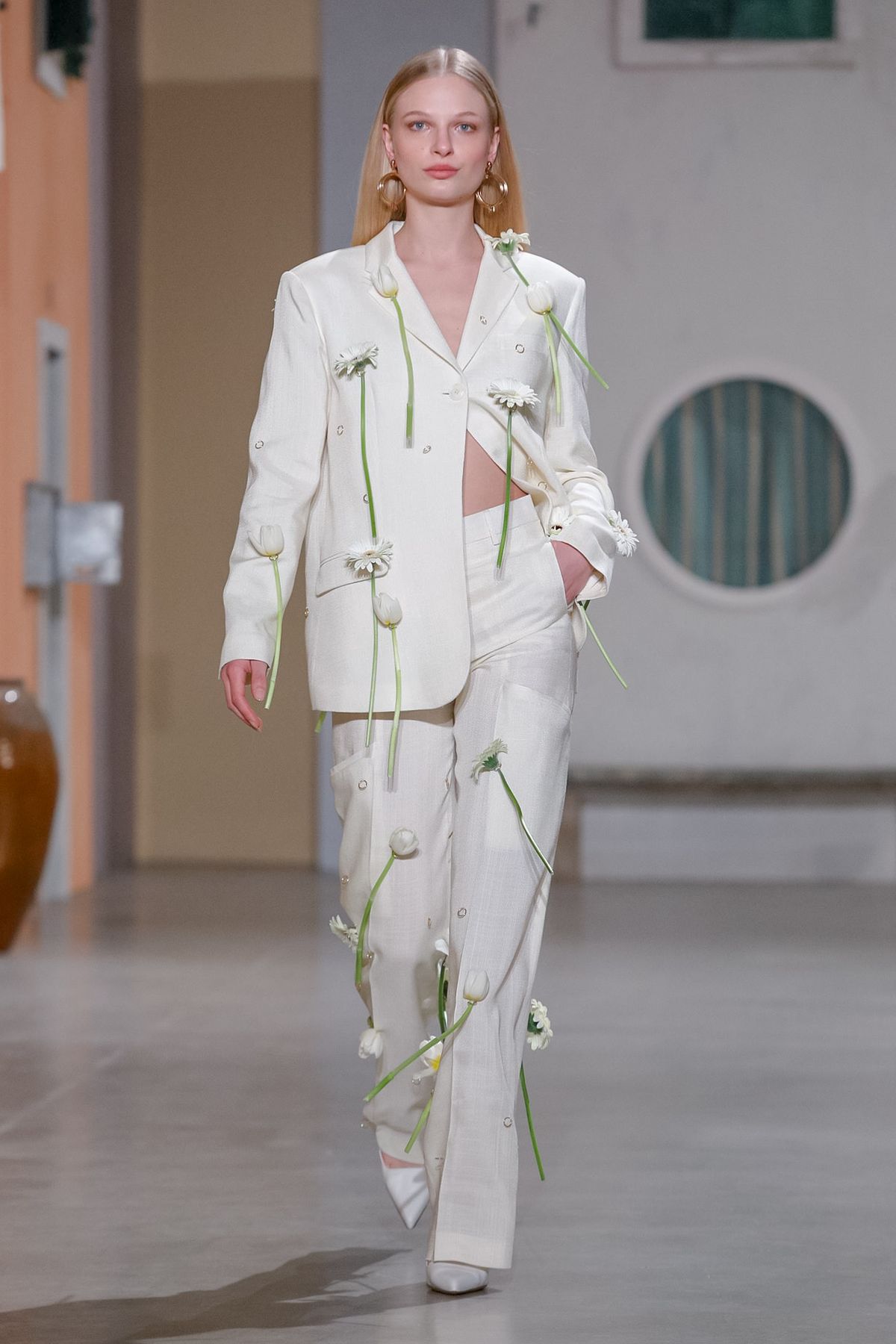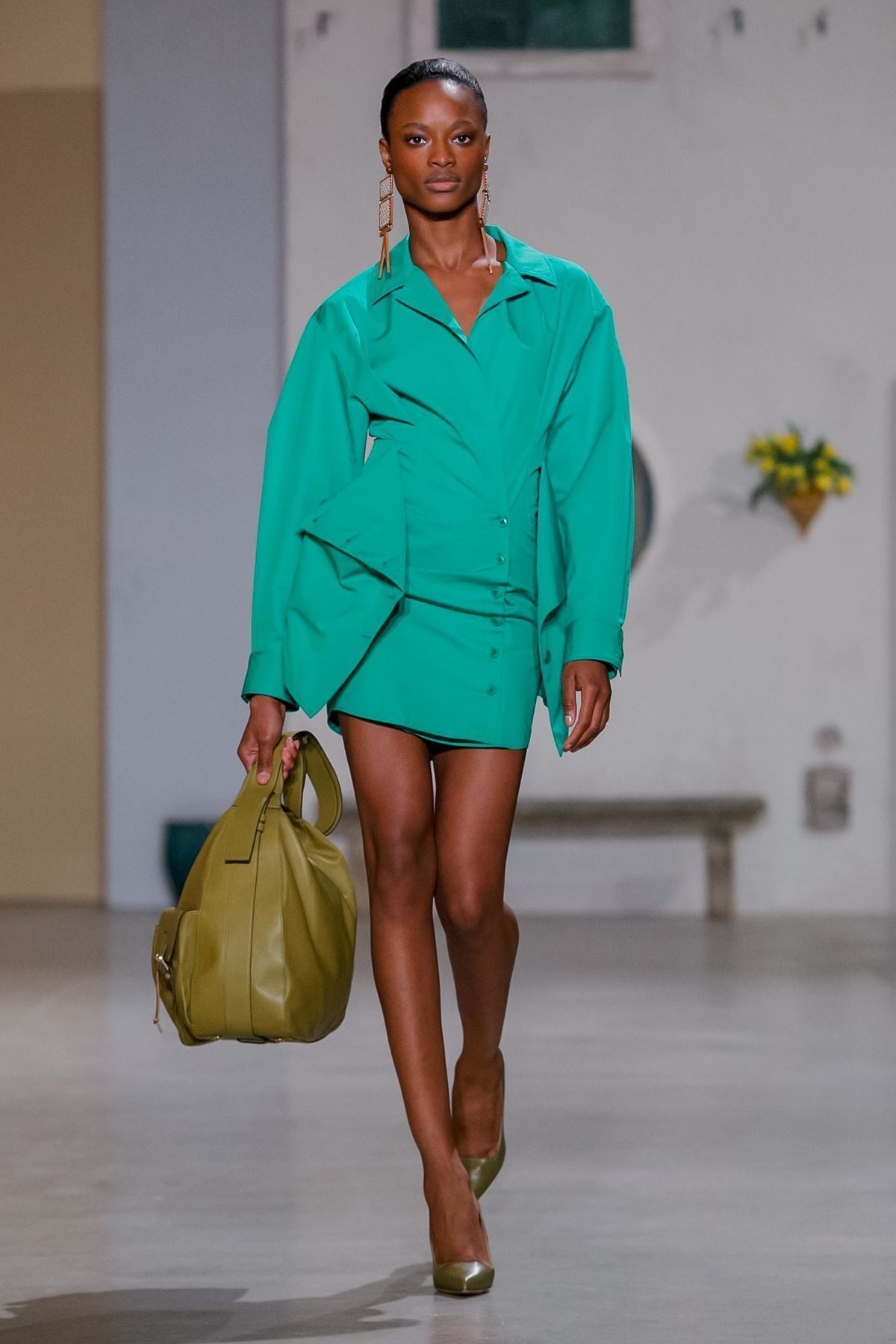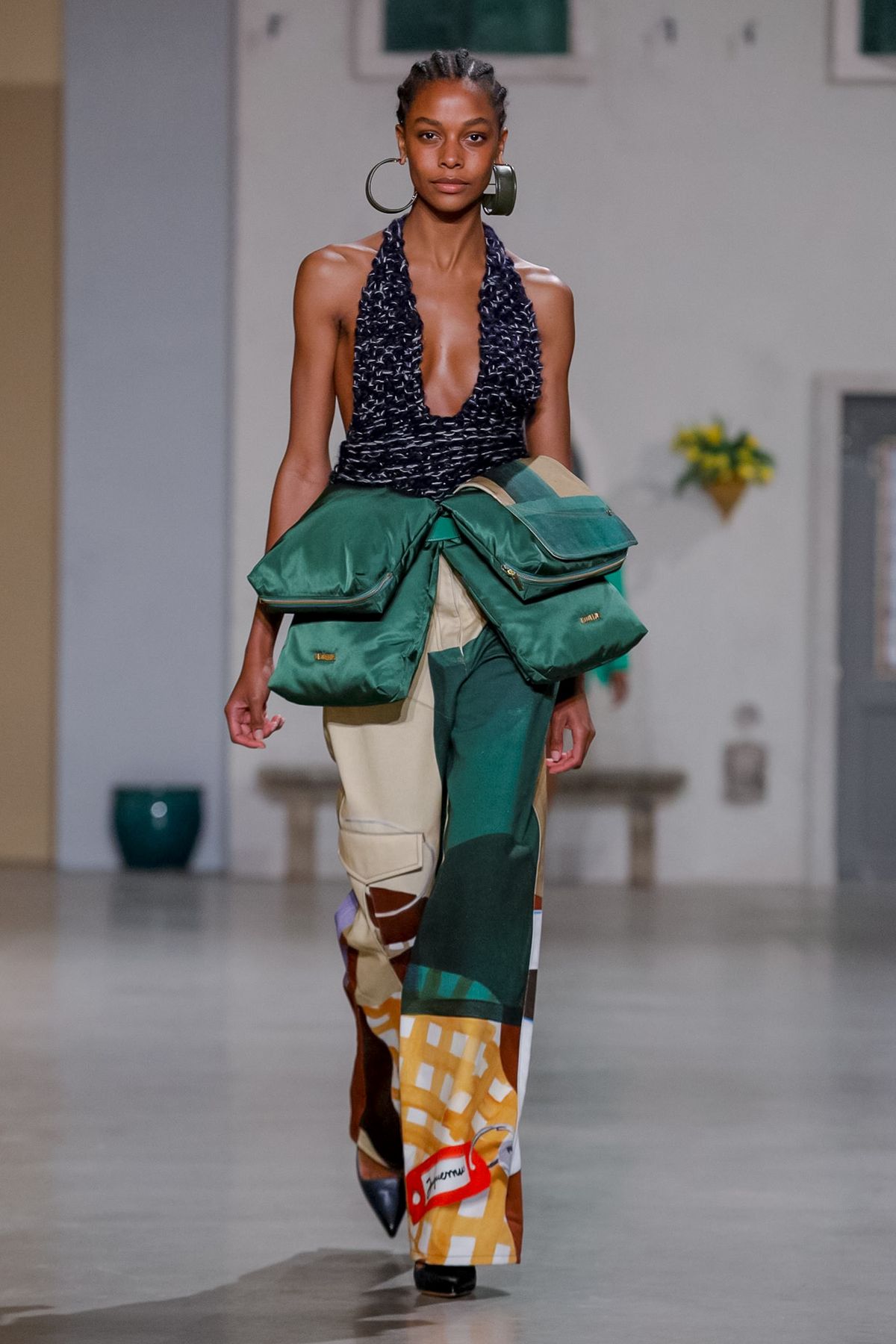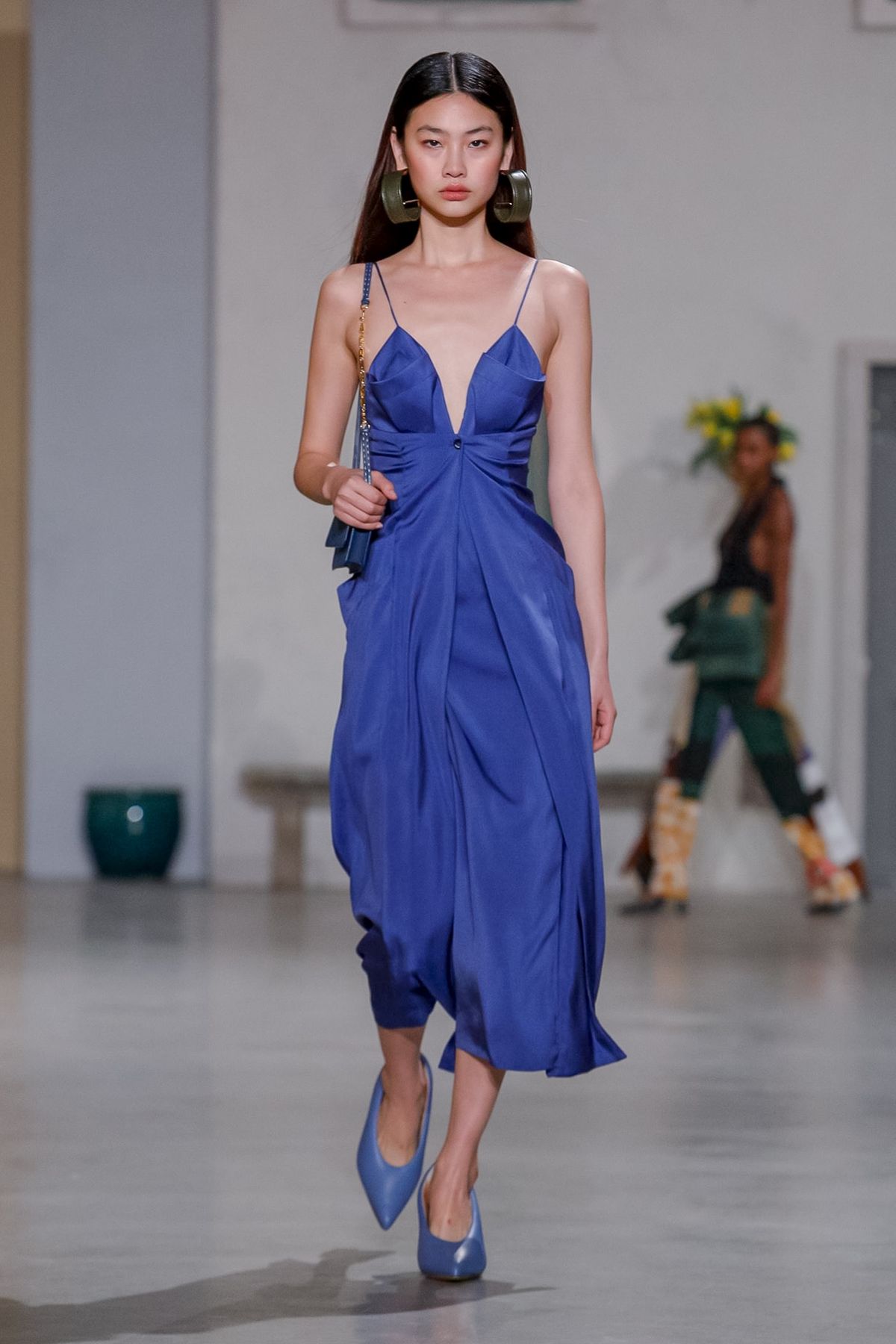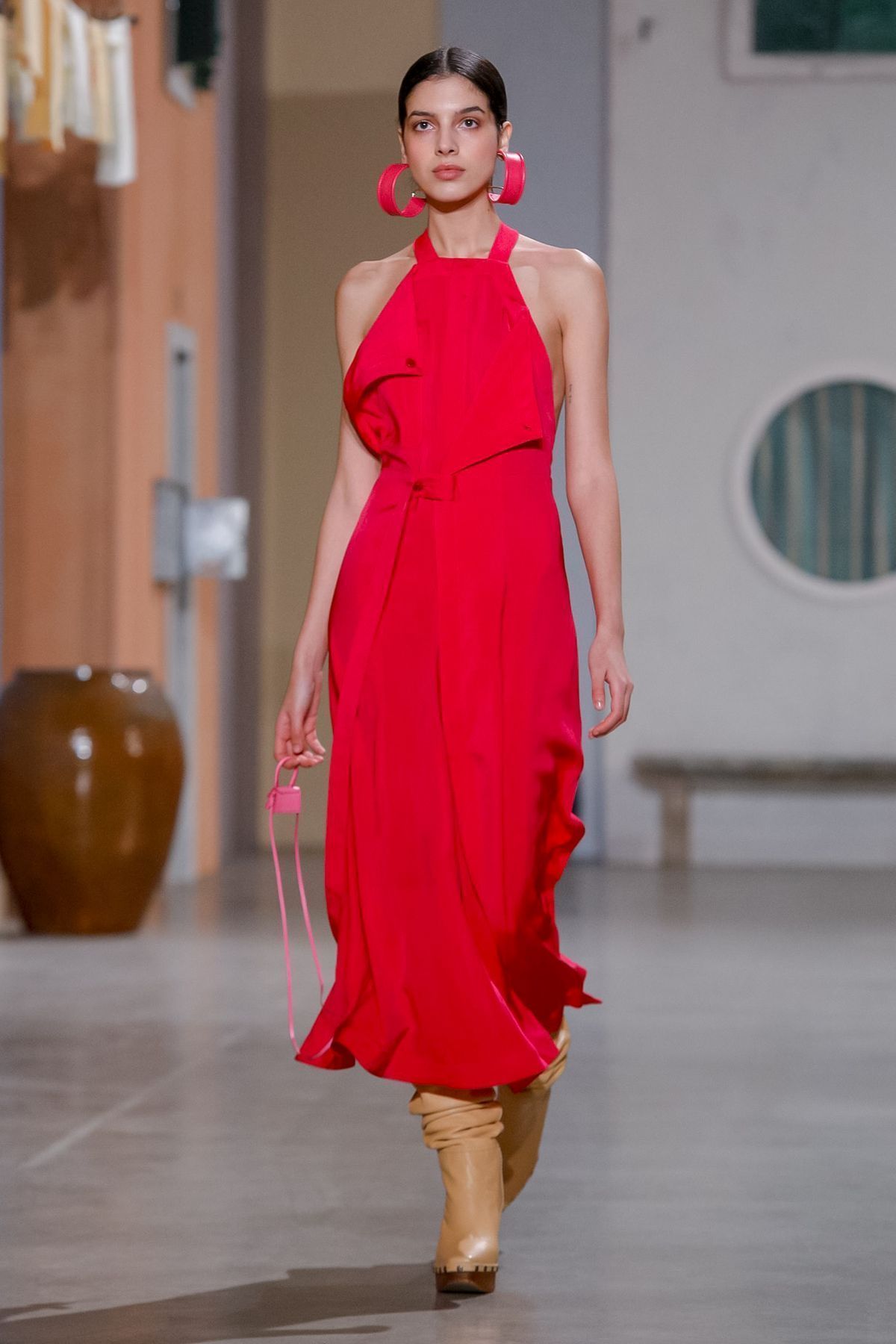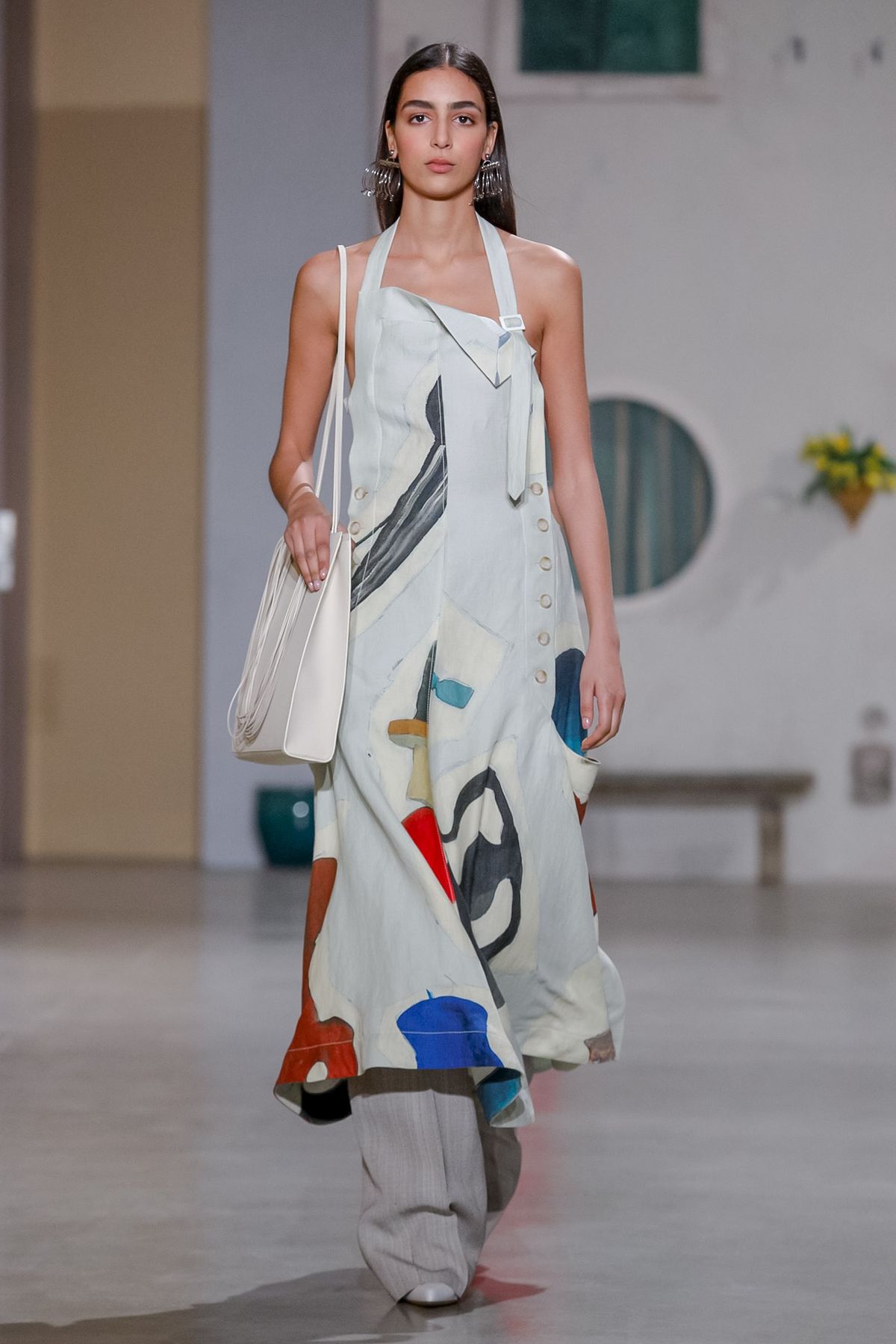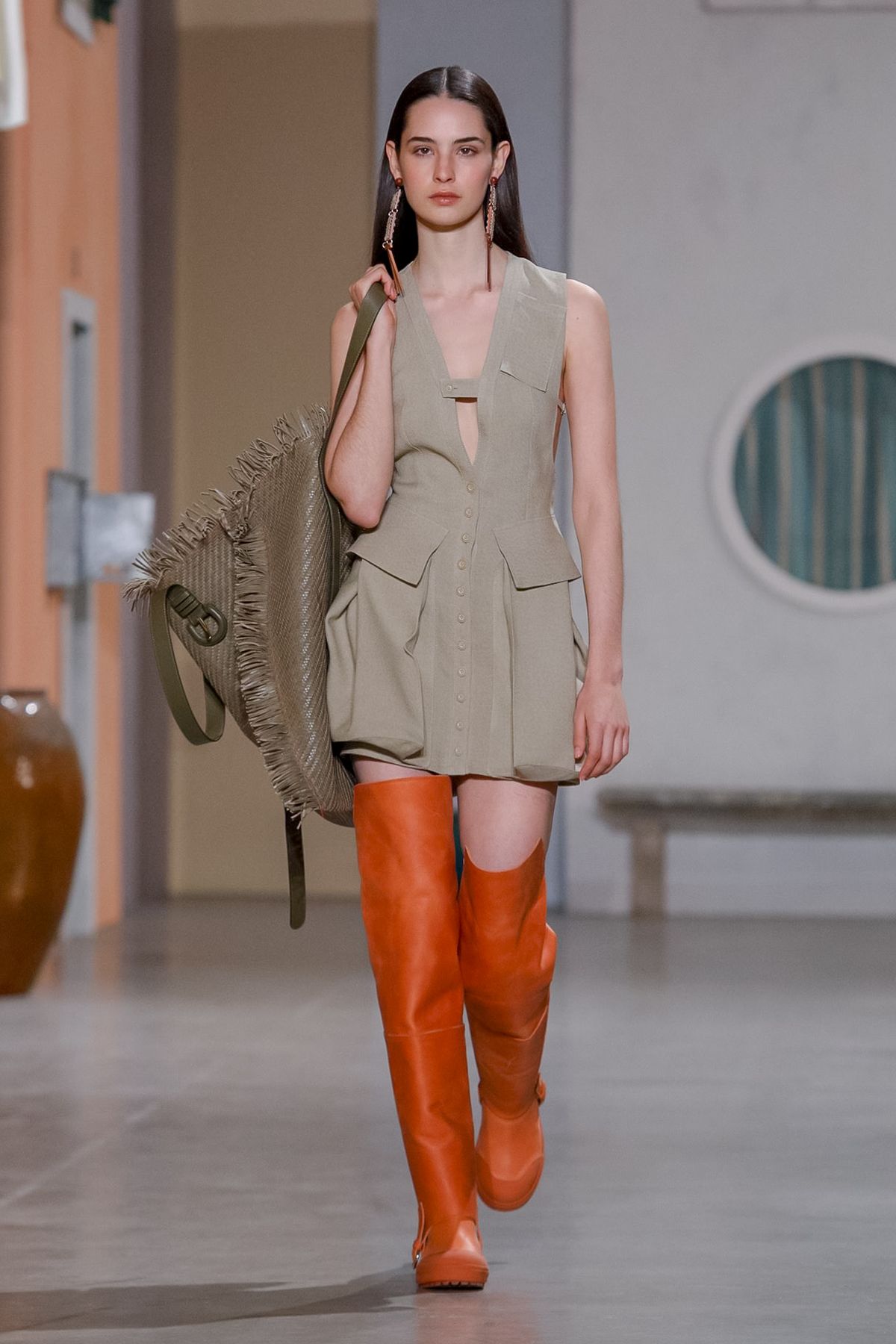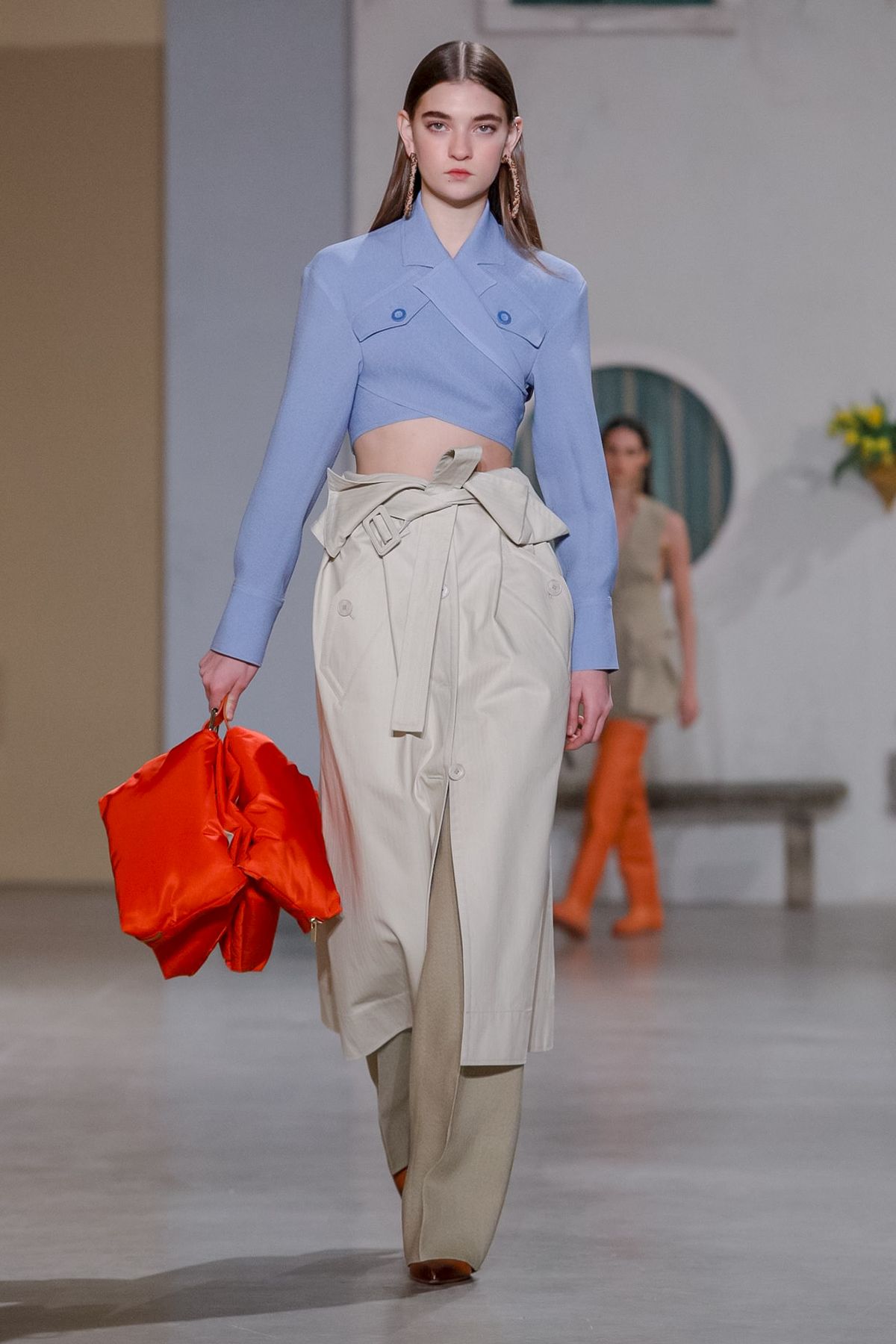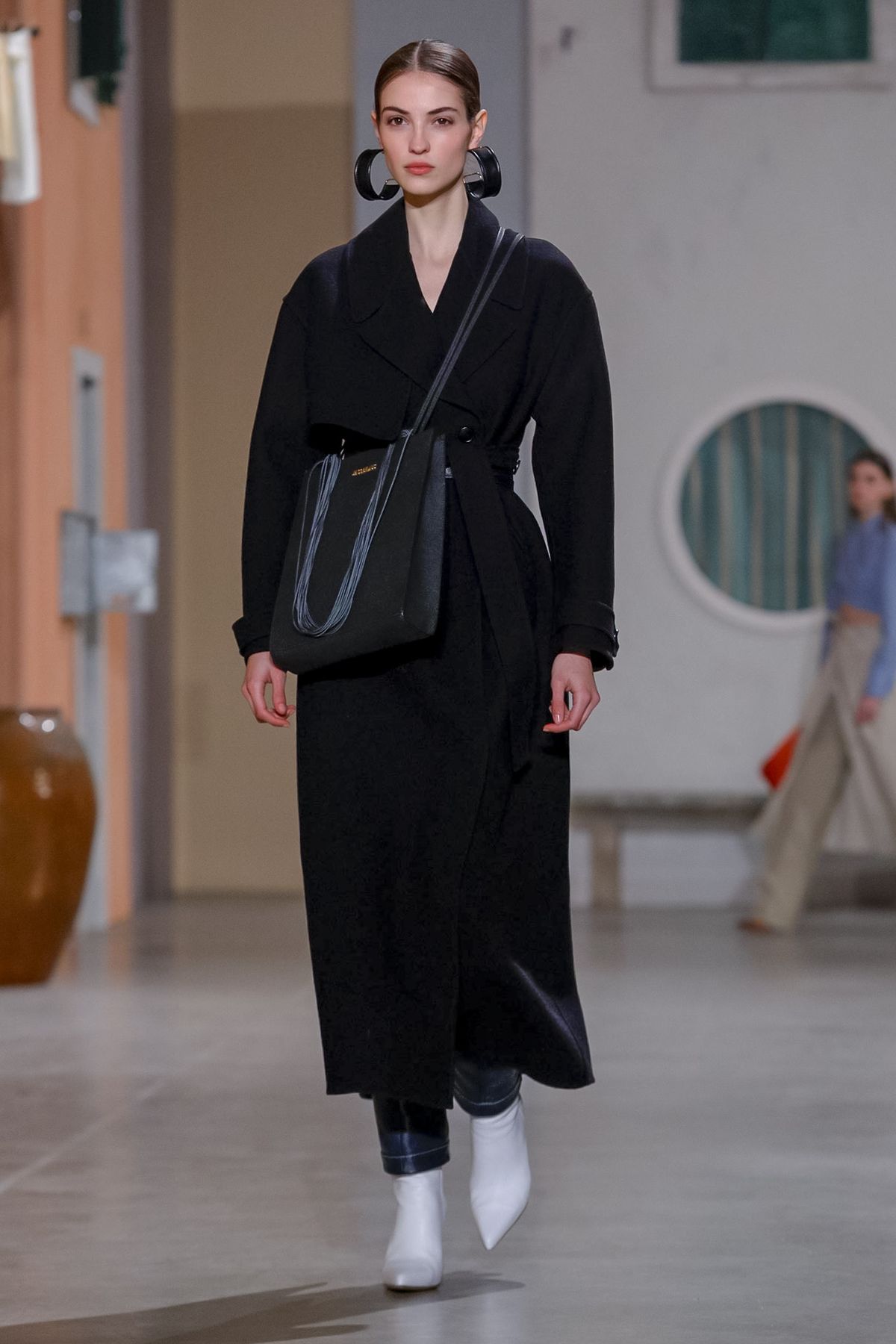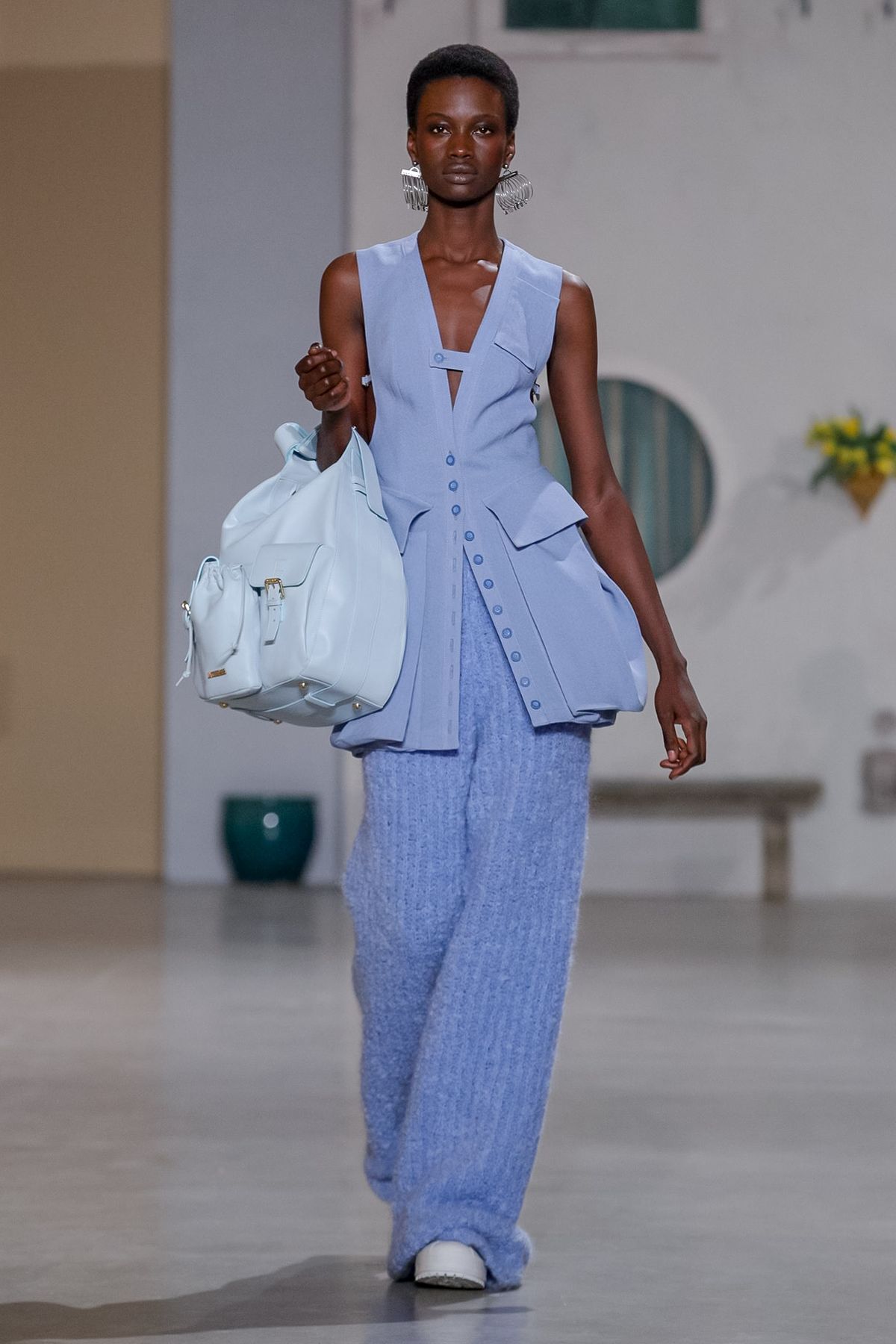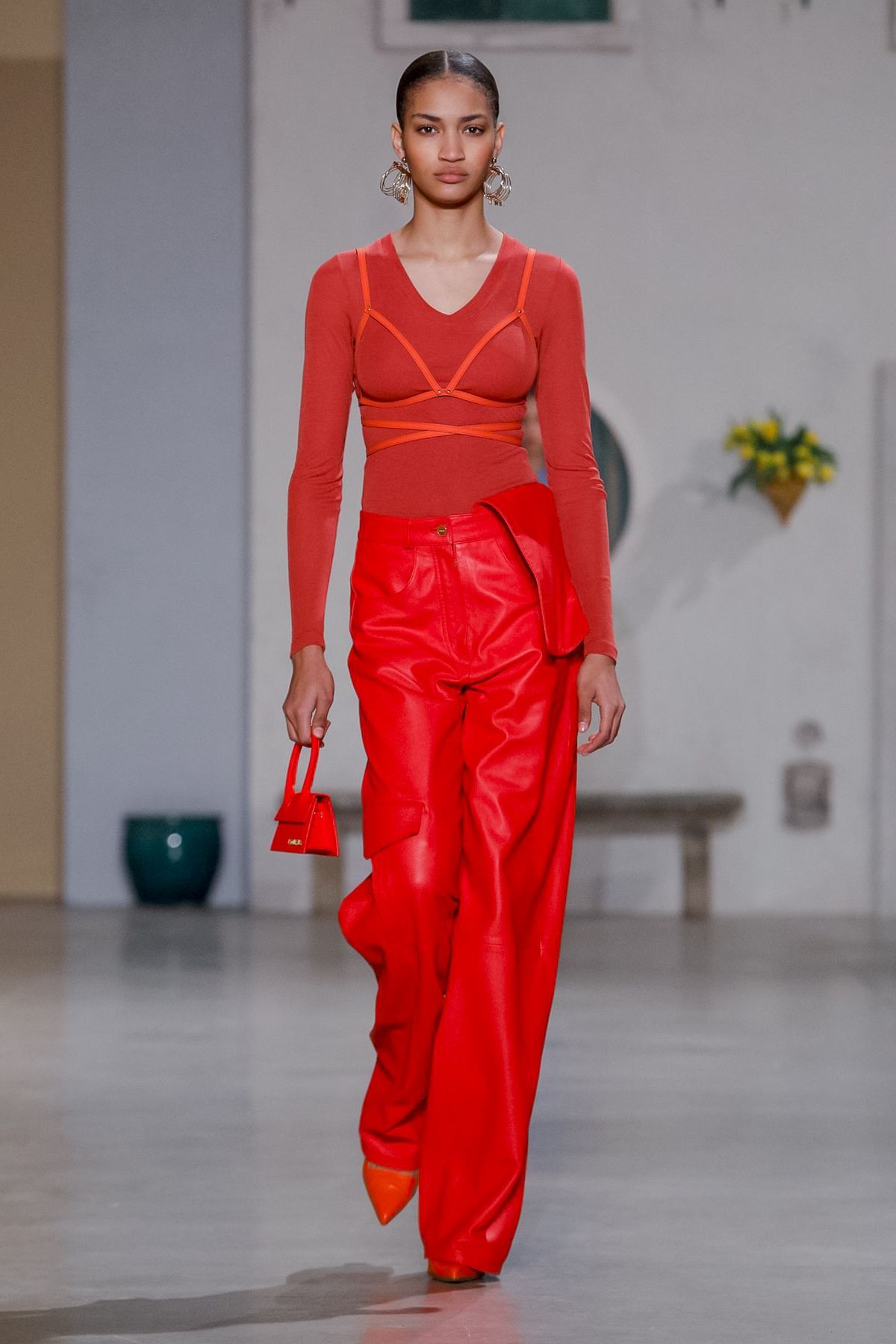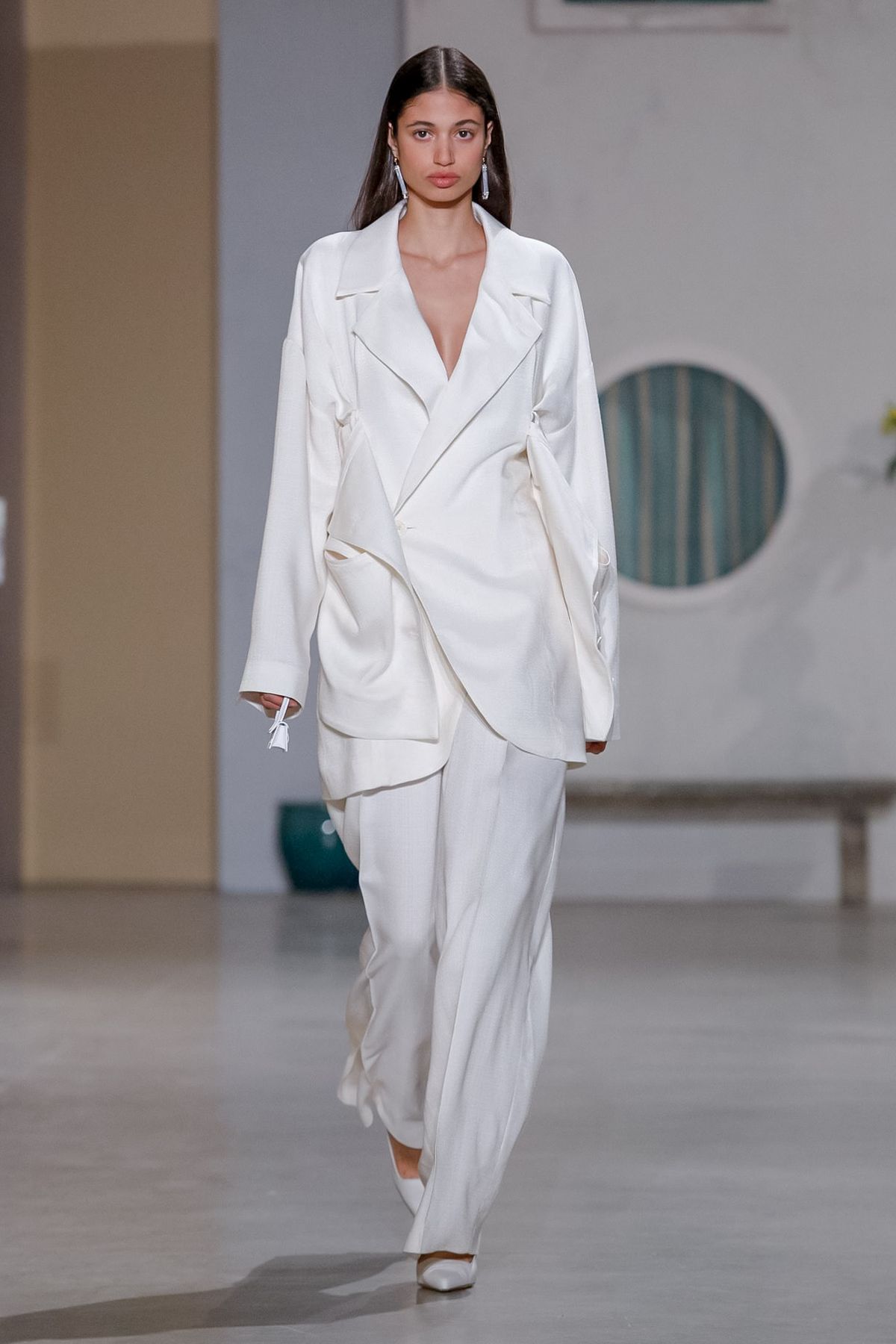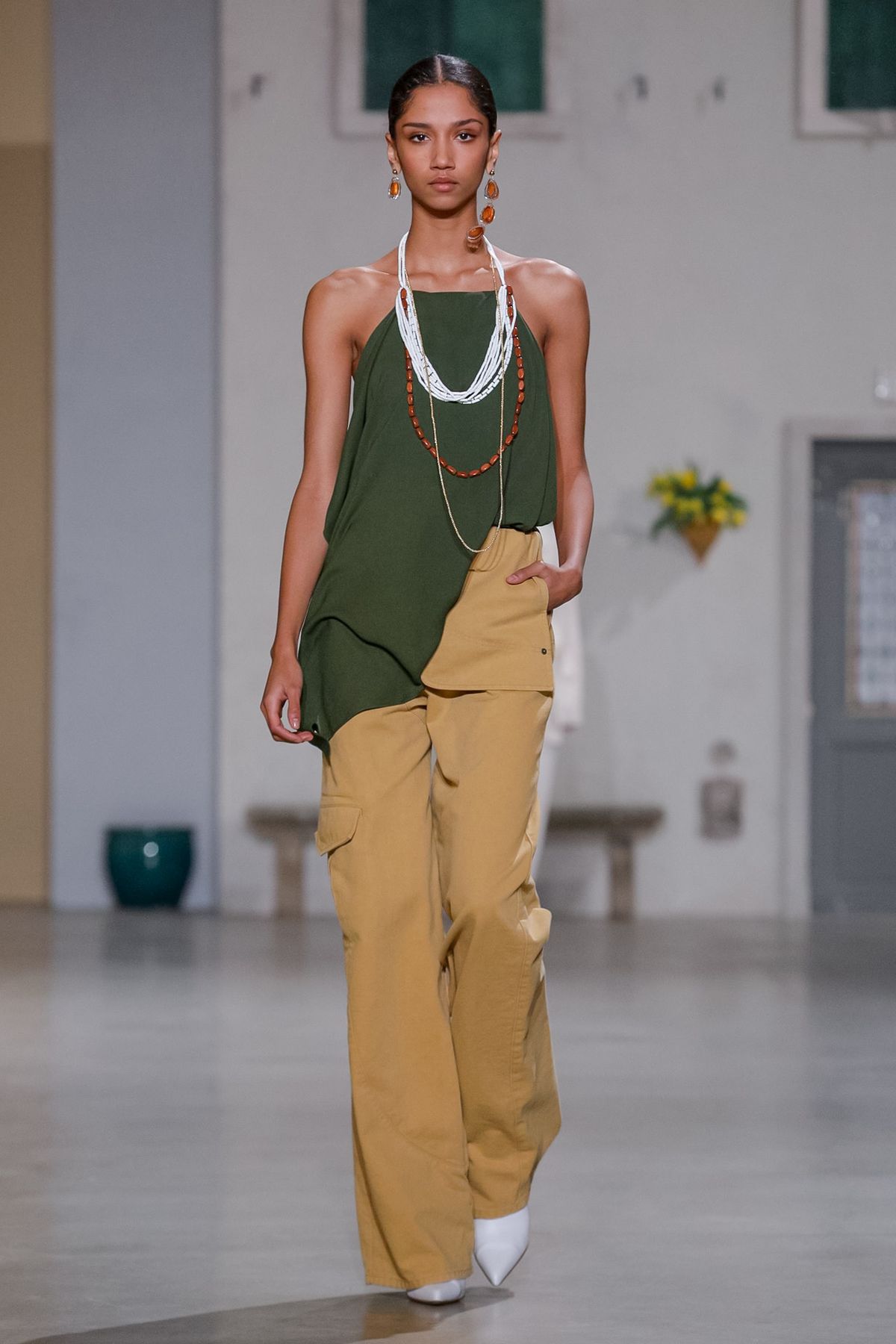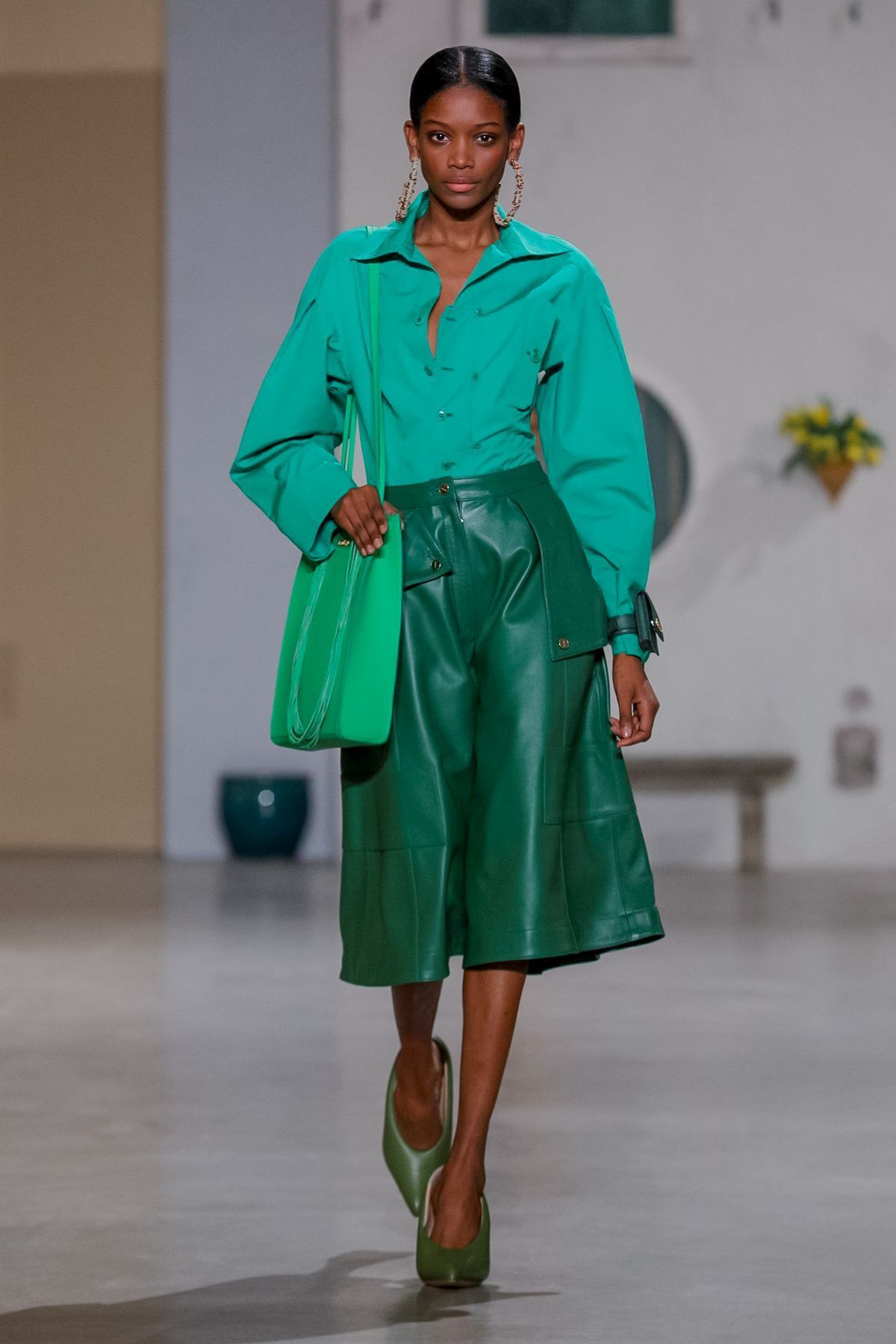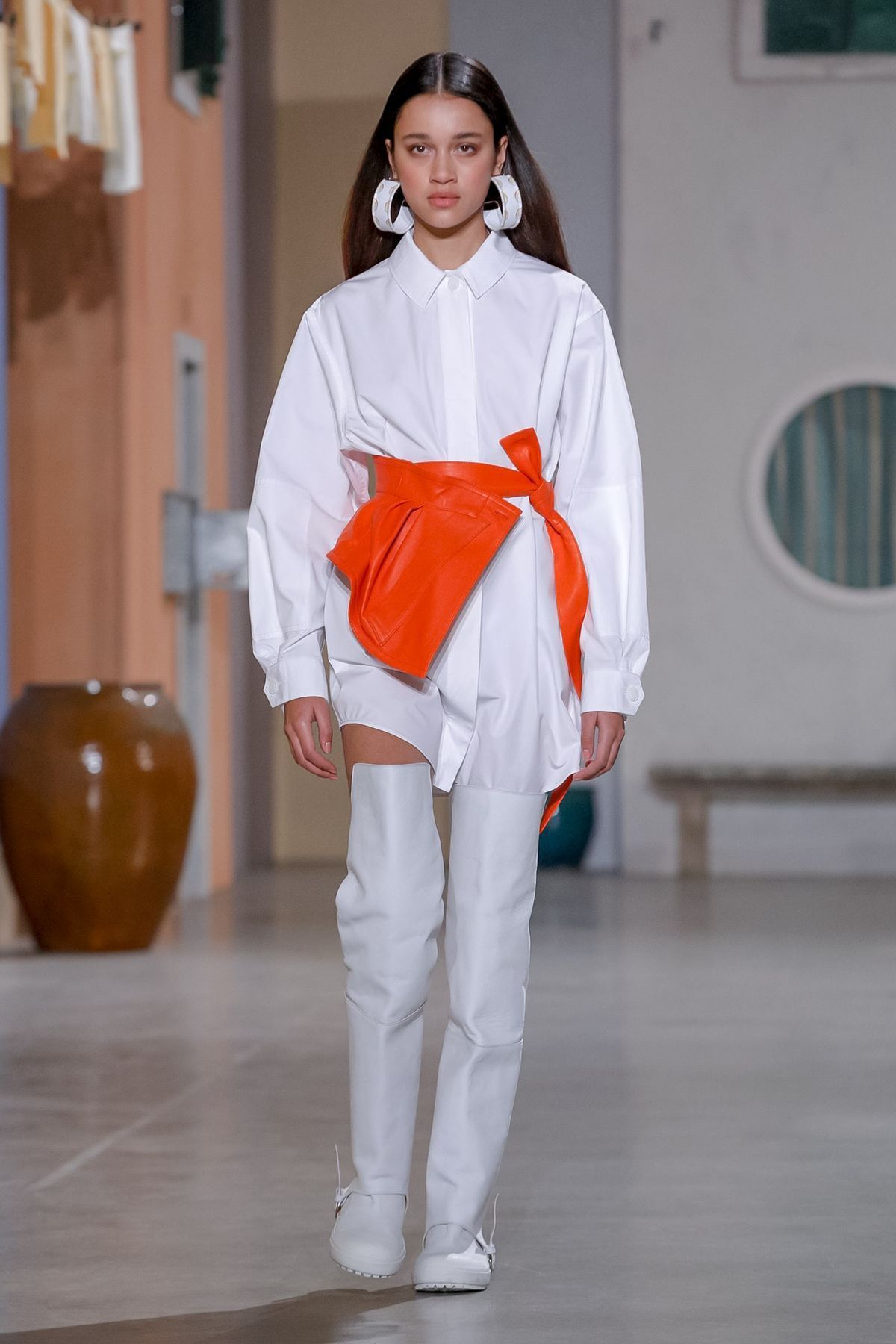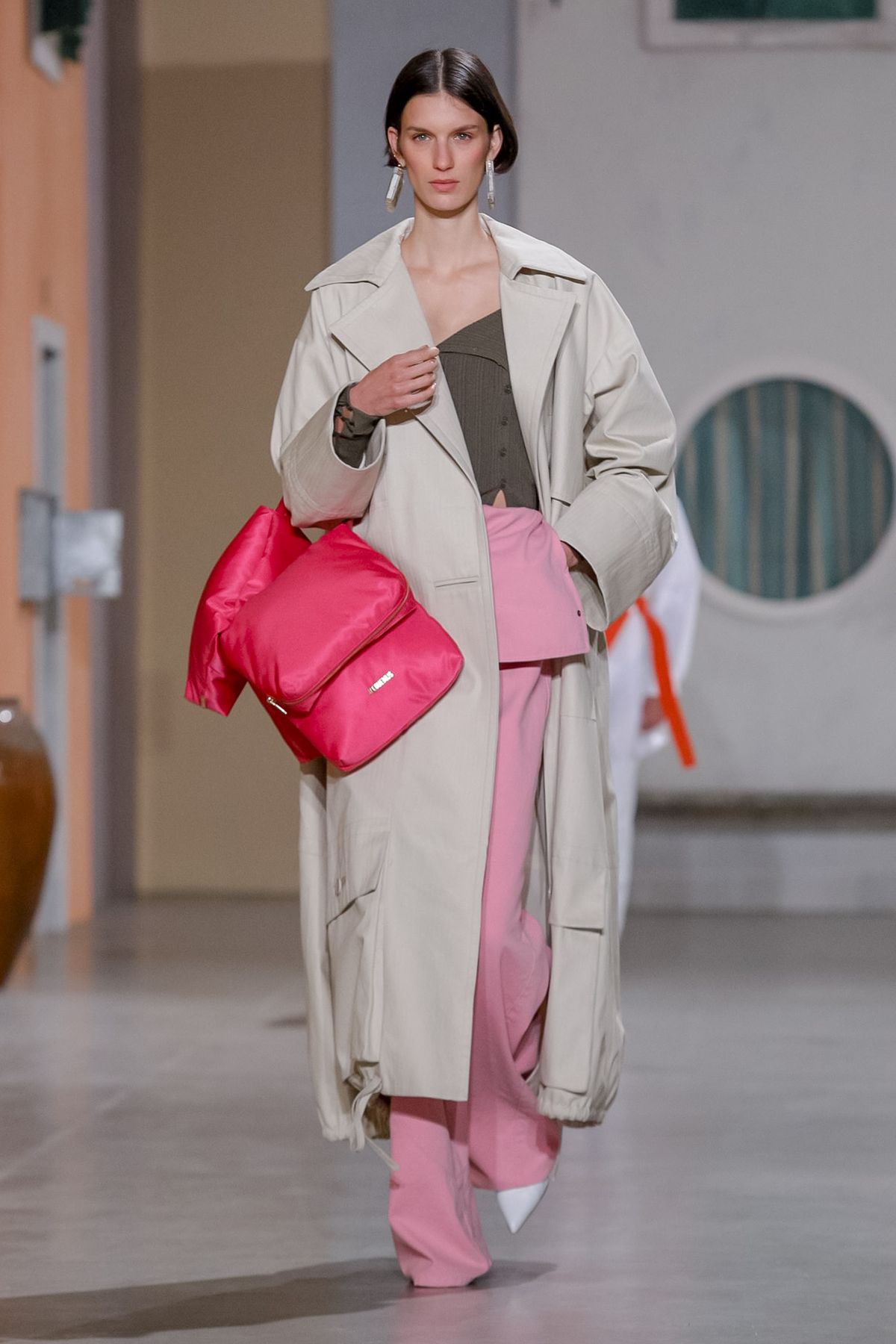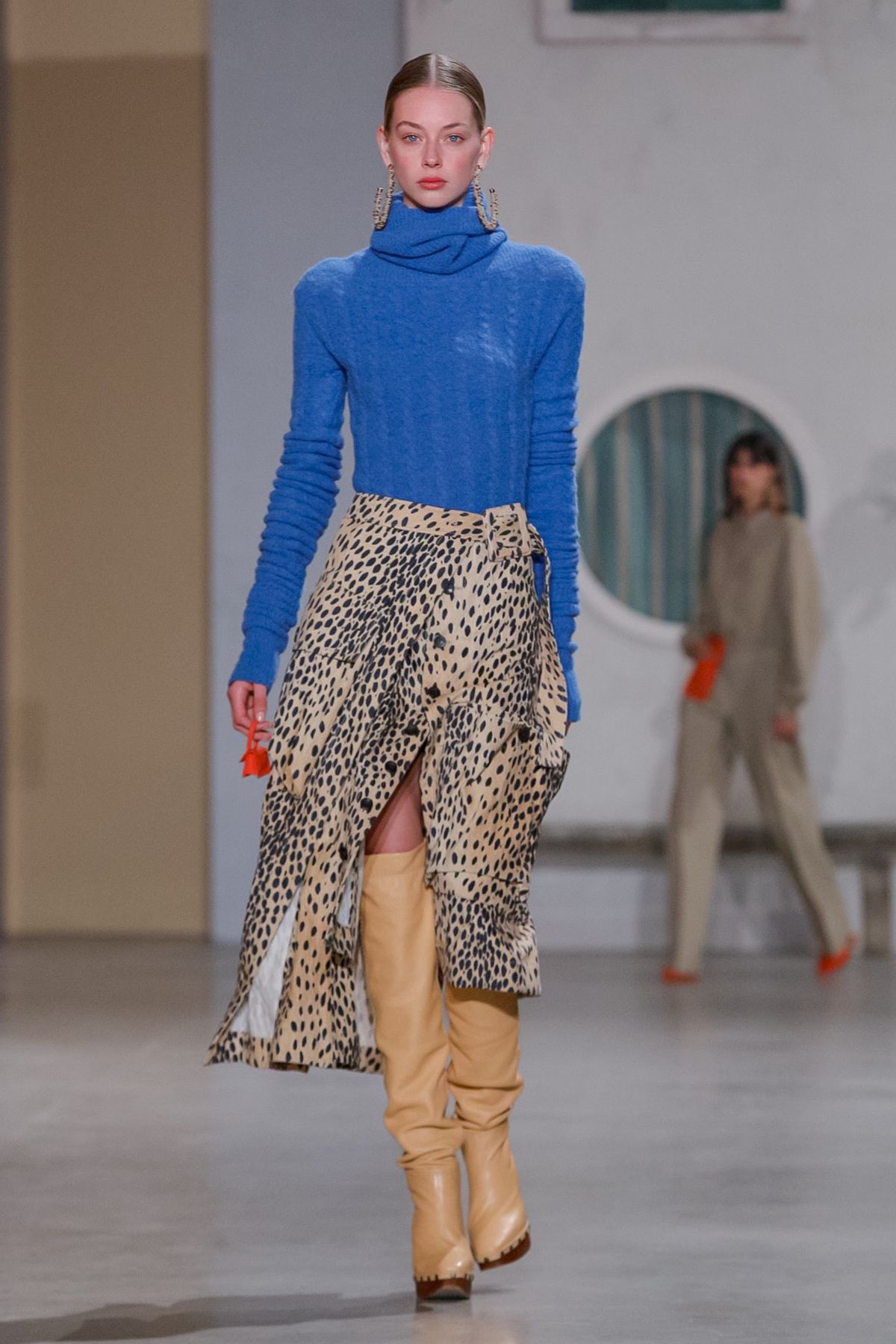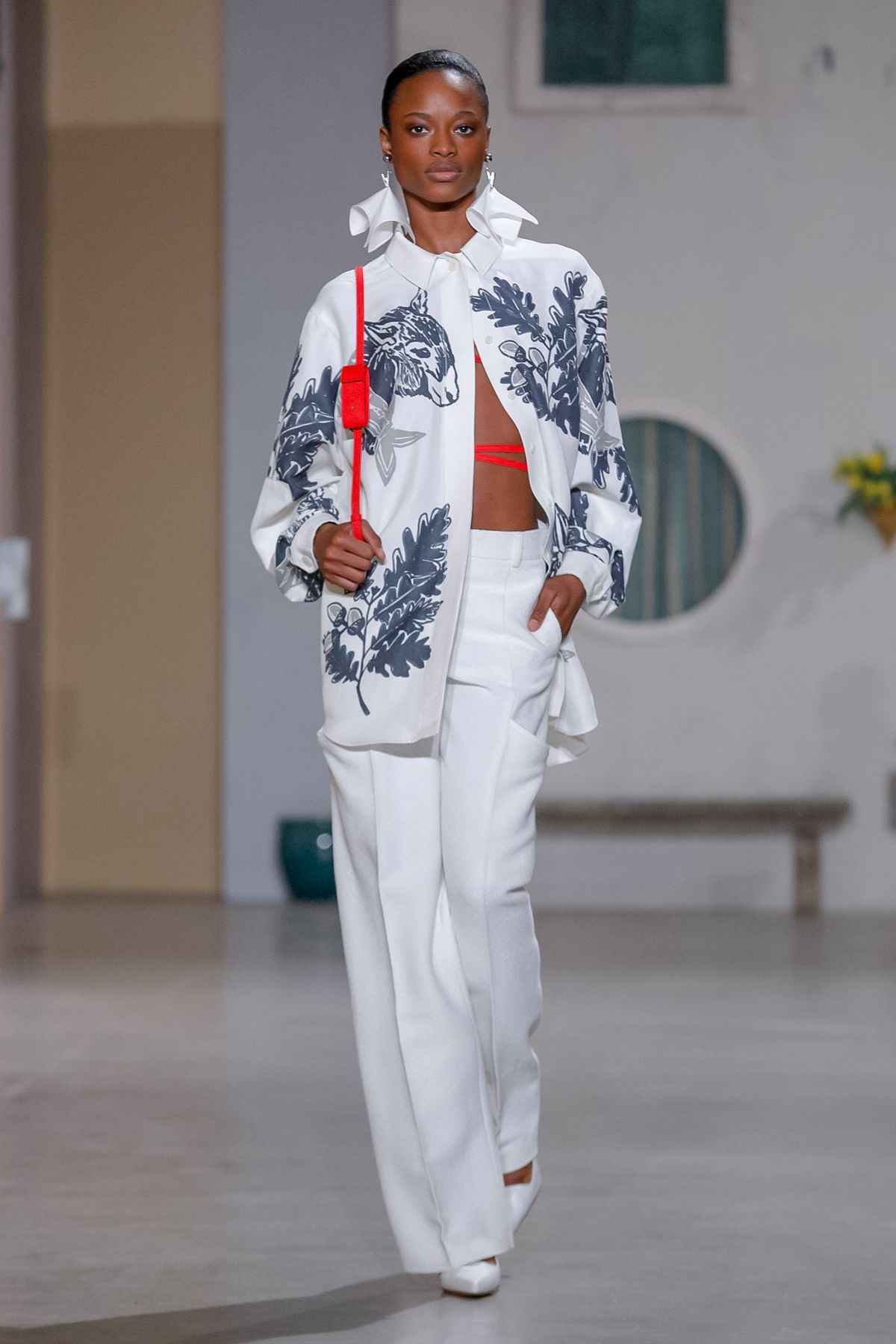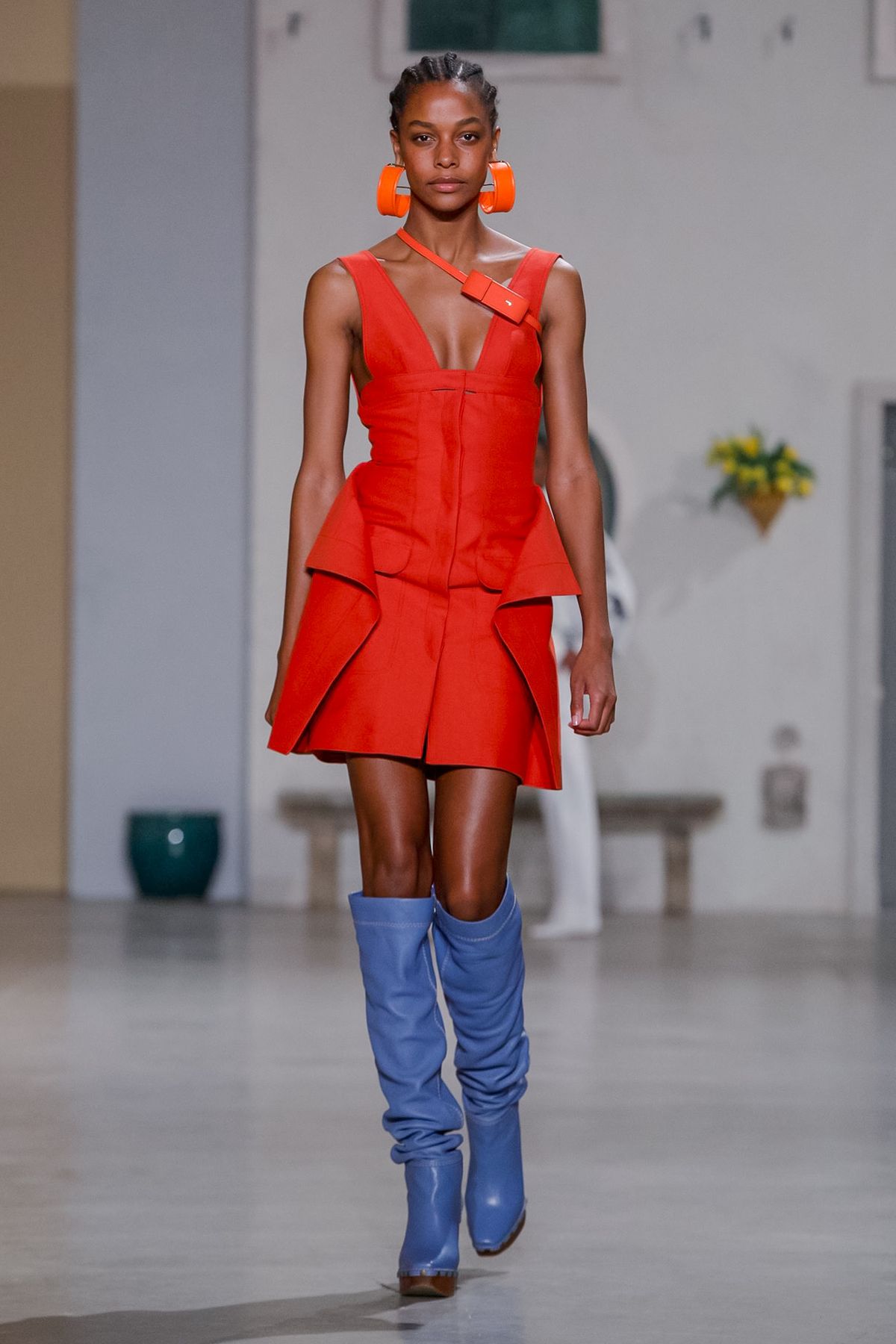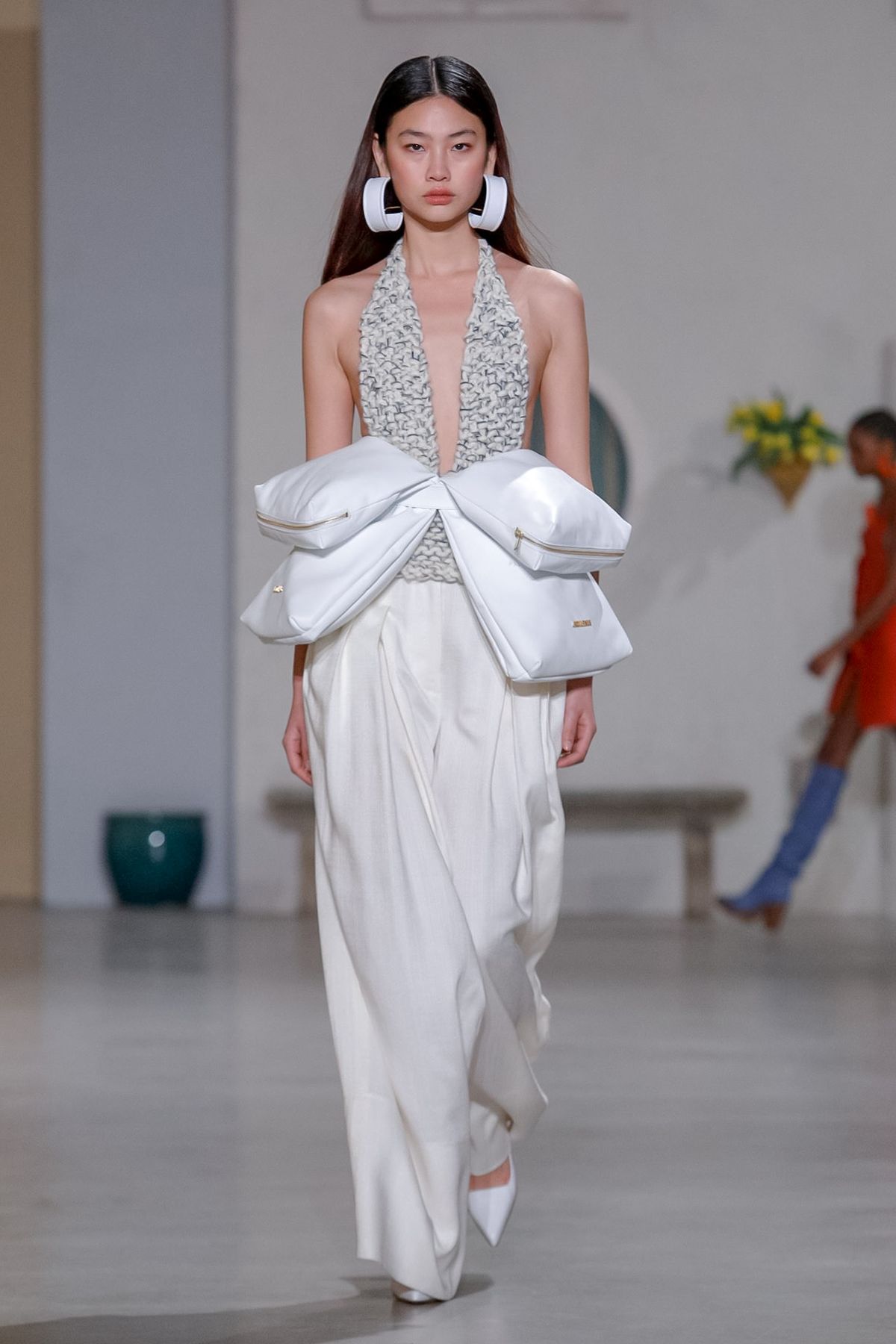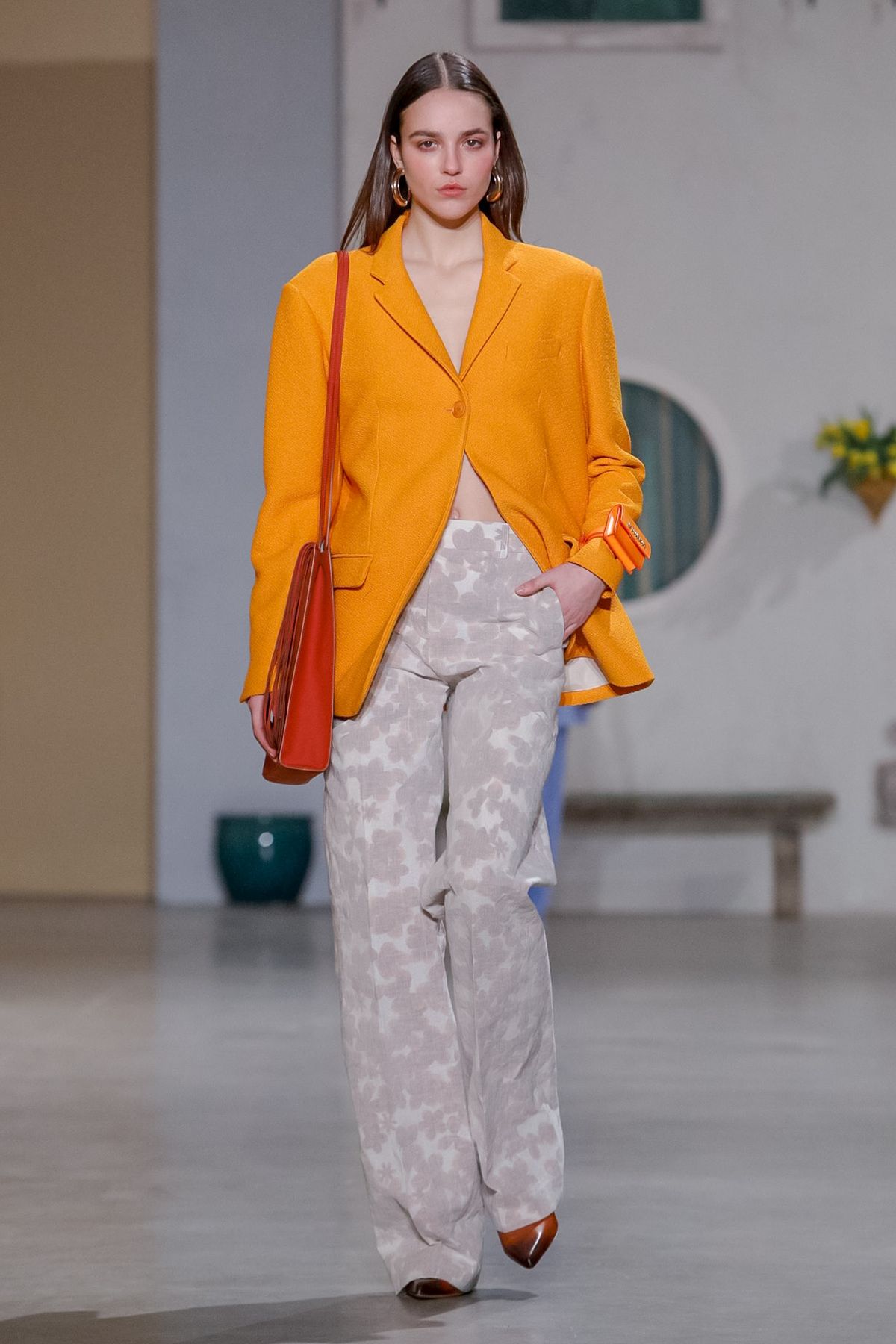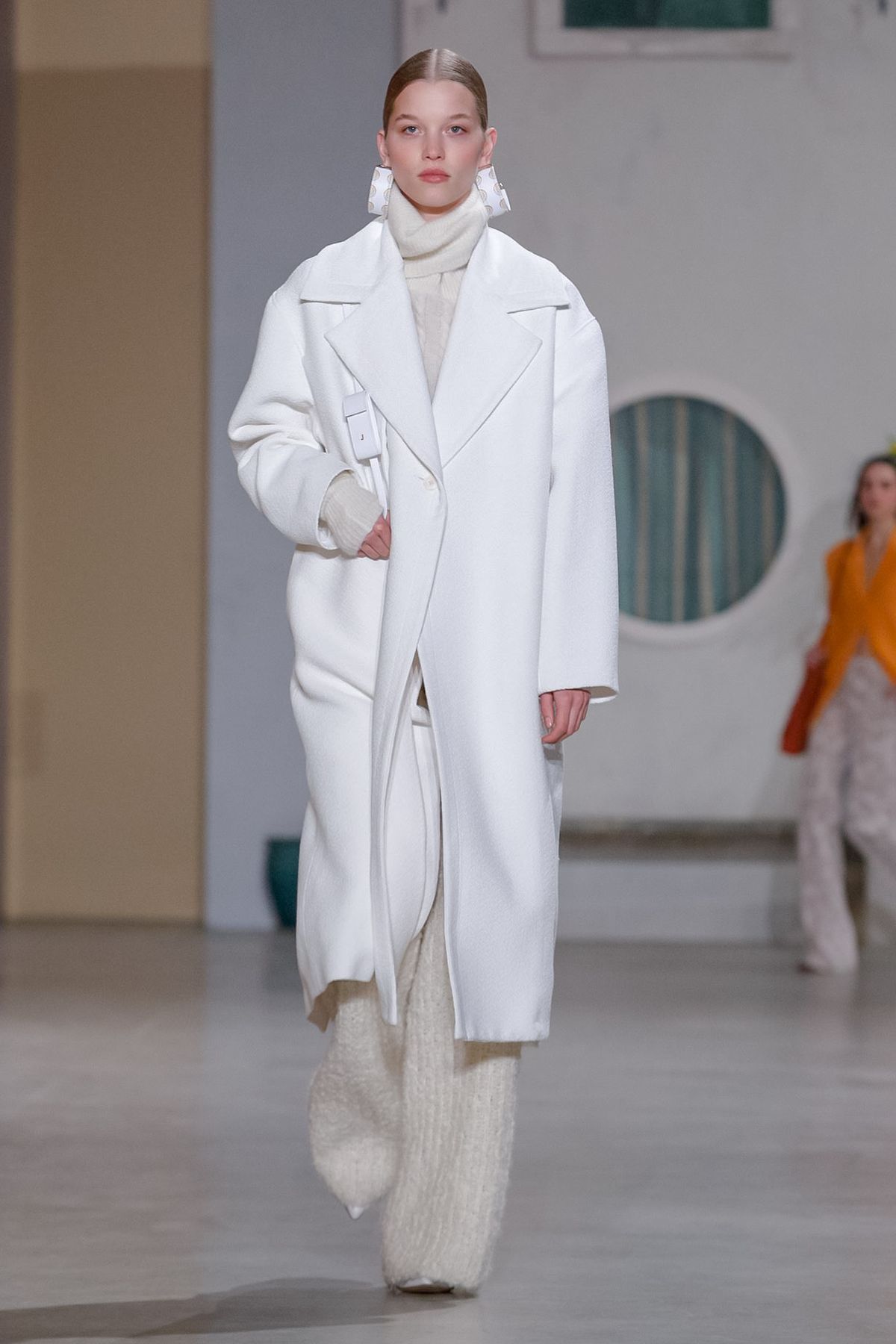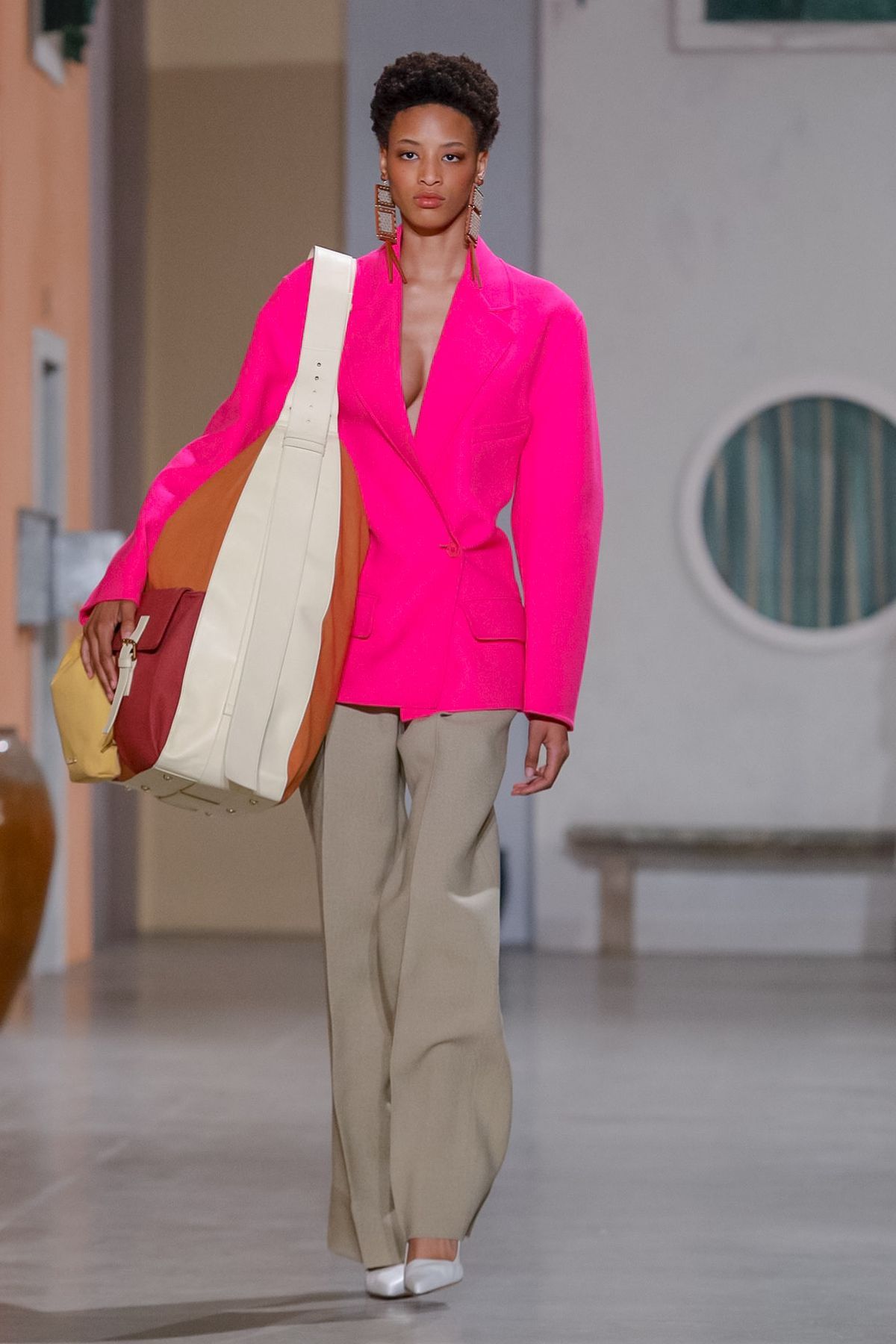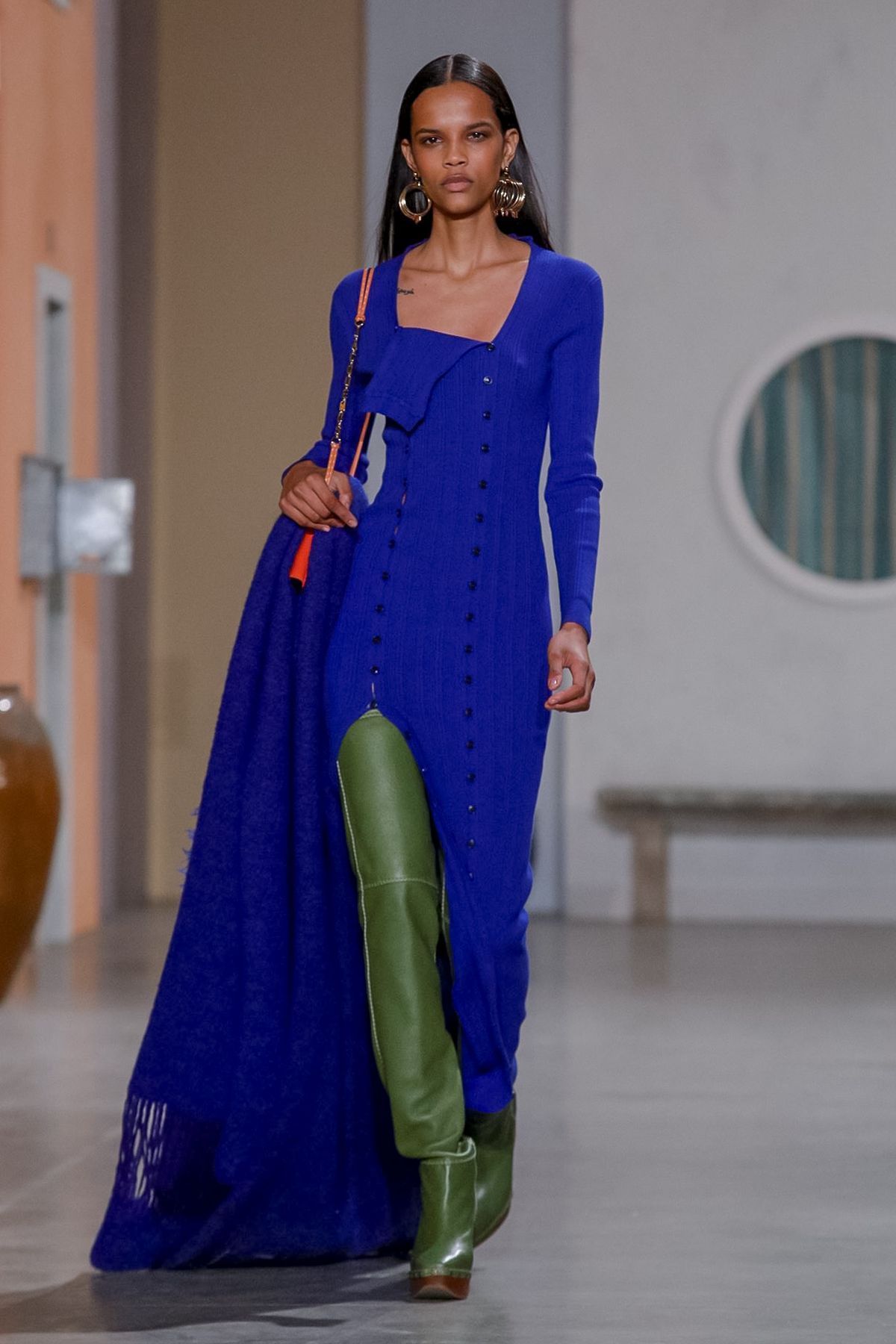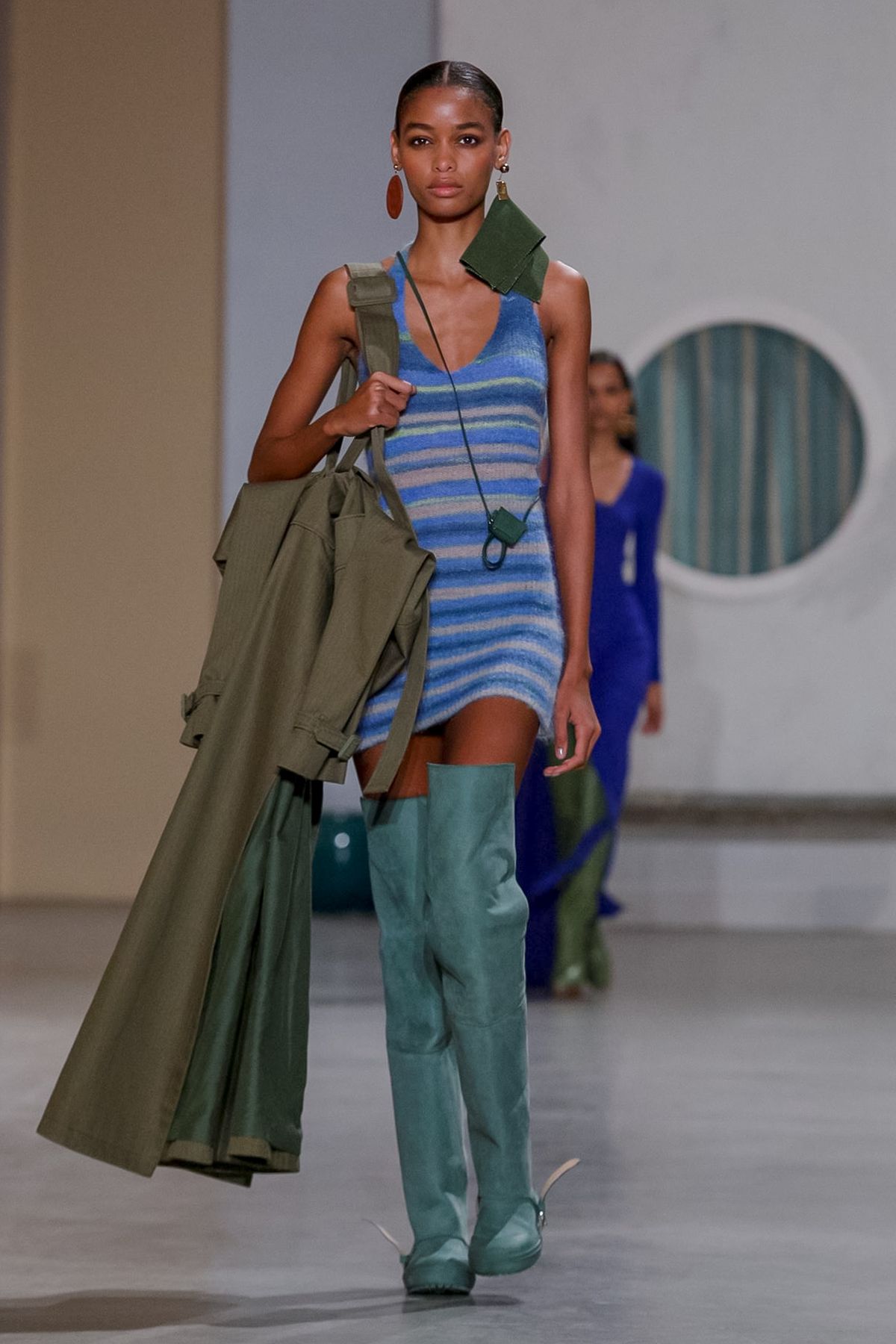 All the spotlights echoed the small accessory, all the speculations point to "Le Saq Chiquito", a handbag designed to be worn with one finger, in which there is hardly any room for a lipstick to reach the Jacquemus stores along with the Autumn/Winter 2019 collection. We will have to wait to know what will be its sales index and public acceptance.