READ IN: Español
A blank canvas is actually a universe of possibilities. It is simply a matter of daring to explore them. For the first time, Jägermeister has given its iconic label to a renowned illustrator: the Brazilian Pedro Correa, to intervene and translate it into his own imaginary.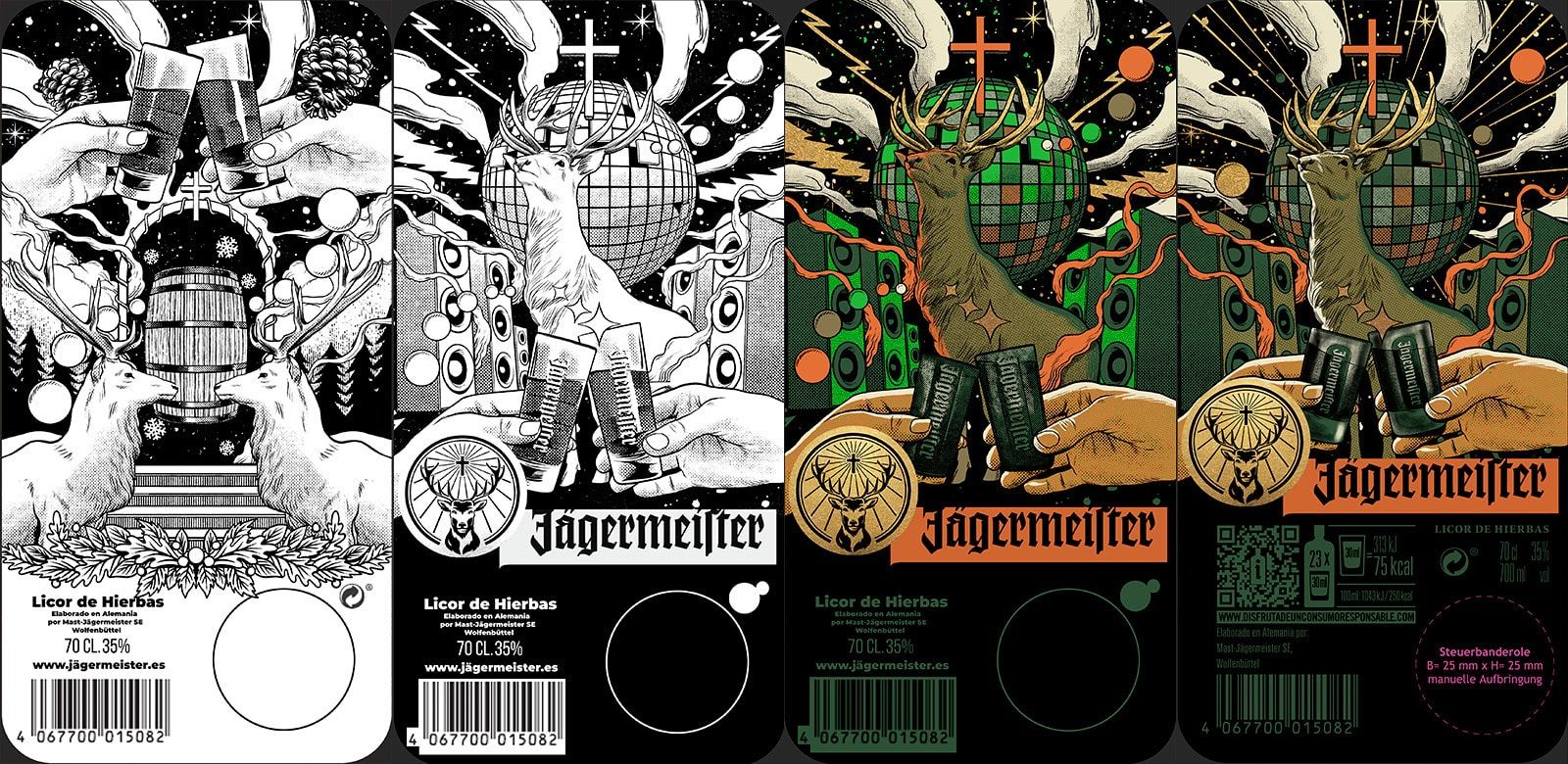 Thus was born the limited edition Jägermeister Universe x Pedro Correa, an artistic creation that reflects the fusion between both worlds, that of the brand and that of the artist himself, as well as the mastery that governs his forms of expression.
In Pedro Correa's work, various elements of the brand are represented: the shared toast, so many times replicated; the always iced shot; or the irreplaceable protagonist of the brand's visual identity, the deer. The whole is crowned by the disco ball, an allusion to the night as a space in which to feel oneself and give free rein to creativity. The old skool aesthetic, the artist's hallmark, is easily recognisable.
This special edition becomes a manifesto of the Jägermeister universe, which extends beyond a recipe of 56 herbs of the highest quality, reflecting the contribution of the brand in all creative spheres linked to the night; a staunch supporter of live music; and an unmissable companion in all those moments of celebration and self-affirmation that only happen when the sun goes down. A way of paying tribute to the essential and legitimate role of nightlife in the culture of today's society.
Born and based in Brazil, Pedro Correa has been the first artist chosen to reinterpret the world of Jägermeister; turning the iconic original bottle of this liqueur into a collector's item. His style is based on ink, whether analogue or digital, achieving a very recognisable retro aesthetic in both his personal work and the many works he has done with global partners, as well as album covers and concert posters. Loyalty to his own style and values from the first stroke.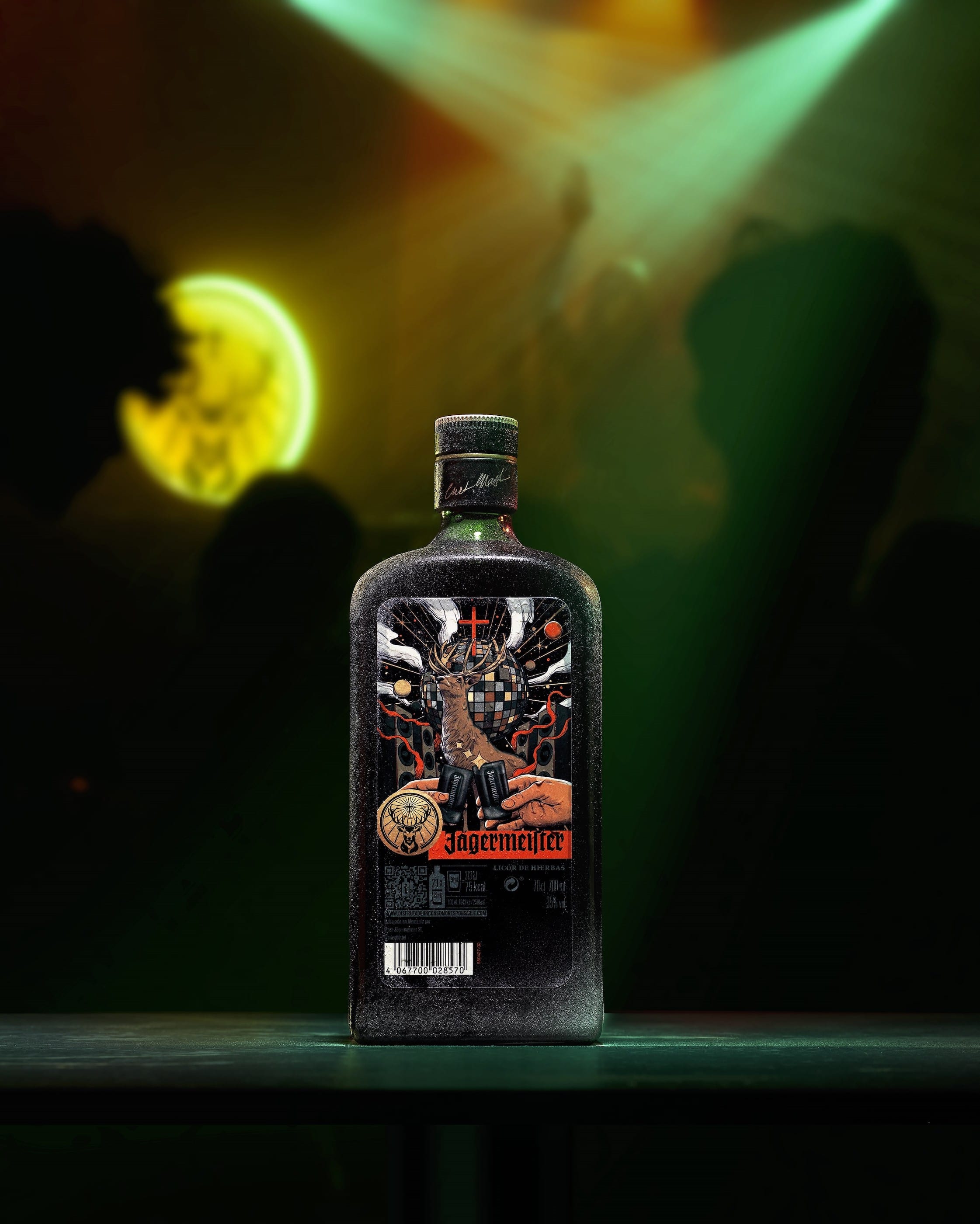 The limited edition Jägermeister Universe x Pedro Correa is available while stocks last in supermarkets and department stores. Find out more about the product by clicking here.