READ IN: Español
Immersed in the Milan Fashion Week (MFW) and while we're checking out the coolest collections from some of the most prestigious brands in the sector, there's been one that has caught our attention. Which one? That of the designer duo and couple in fact, Lucie and Luke Meie, who make up the German brand based in Italy, Jil Sander.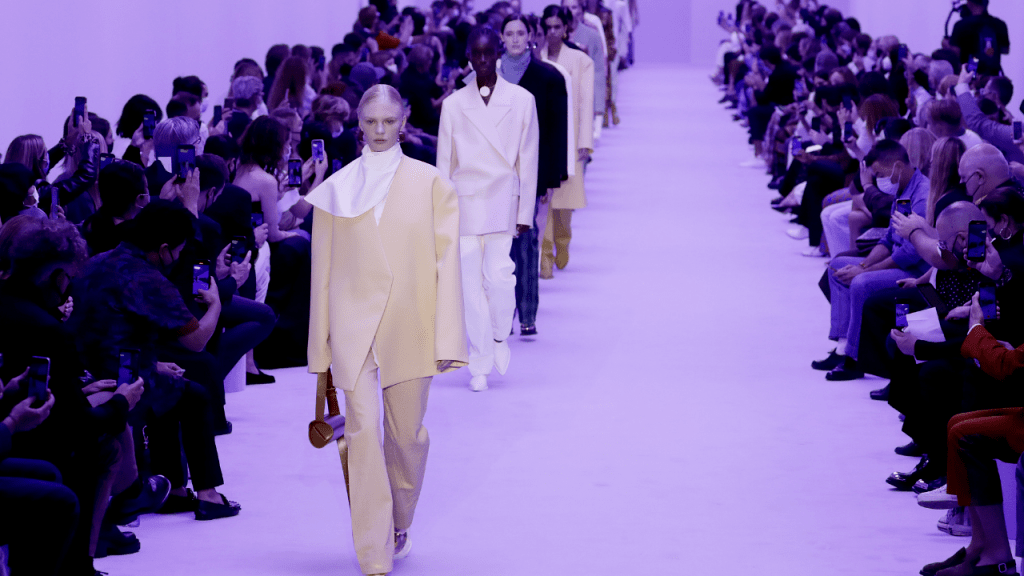 Looking to a more positive future and searching for the old normality and a line more connected to real life, the Meiers have changed their vision of fashion after becoming parents for the first time. With a collection made up of 44 looks, each one worth analysing, and in a mauve-coloured room, Lucie and Luke presented one of those collections that you fall in love with as soon as you see it, full of blazers without lapels, dresses that are tight at the bottom of the back or functional suits to wear every day.
Regarding the chromatic range of J.L. Spring/Summer we can see how the neutral tones take over part of the garments, except in some exceptions where colours like egg yolk appear, see in the first look, the russet colour in three-quarter coats, green in various shades or the tiger animal print in coats. The latter became one of the highlights of the show. Finally, and to finish, all the models accompanied their looks with jewellery in the form of medallions and "xs" size bags.
What do you think of Jil Sander's SS22 collection? We love it and would wear any of the garments.
Visit our website for more fashion news and current affairs.