READ IN: Español
Jimmy Lion, the brand born in New York, launches a very original bet in which dogs will be the centre of this autumn/winter 2021 season.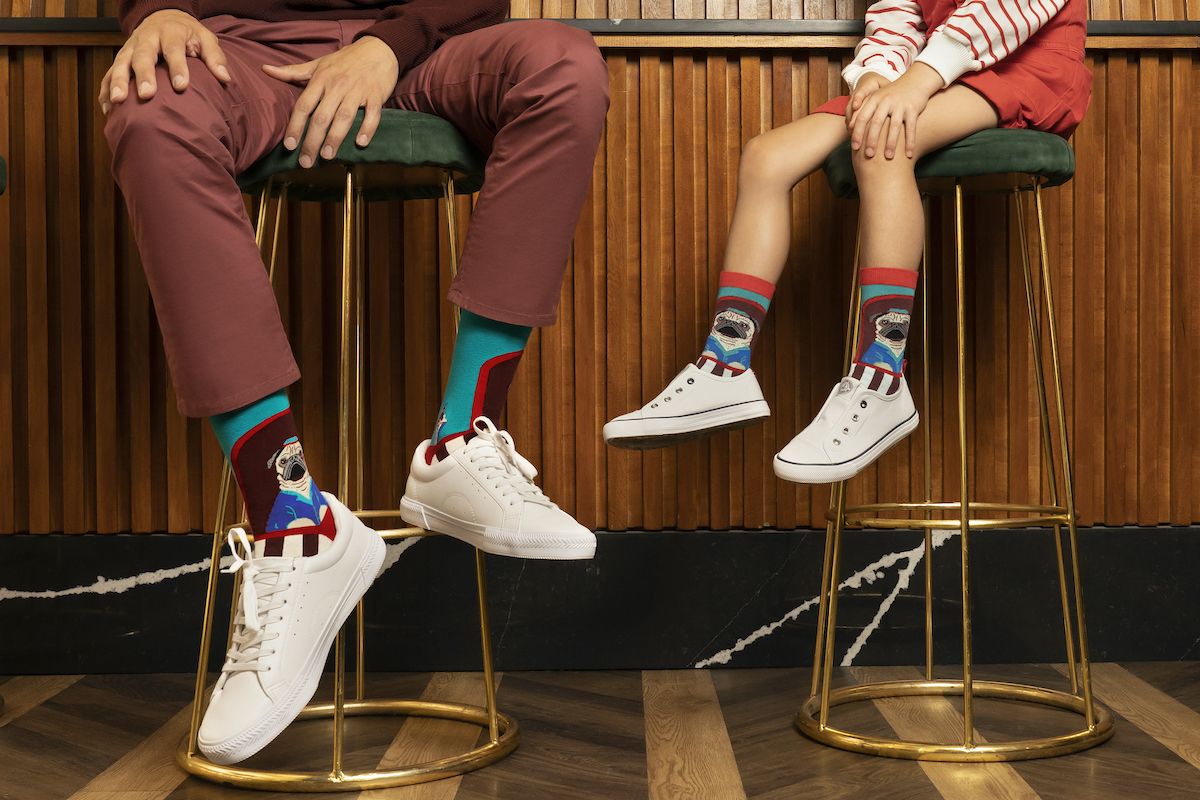 During confinement, pets have been one of the most important players in our lives. Not only have they given us emotional support during the pandemic; they have also brightened our days and helped us combat stress. The sentiment is global: in 2020 there was an exponential growth in the adoption of pets, especially dogs.
In honour of these furry animals and the close and special relationship this breed of animal has with humans, Jimmy Lion has designed one of its most creative collections to date: Dog Days. Each of the ten designs features a dog as the main character.
Different dog breeds take on very human professions: from chef to lighthouse keeper. In each sock we find a different scenario that reflects the personality of each dog and will make our imagination run wild. In addition, five of the ten models will be available for the youngest members of the house.
In Dog Days, winter colours are the key: dark blues, greens and maroons are combined with bright colours such as red; making this collection the perfect complement to any everyday look, bringing an original and fun touch to this season's streetstyle.
In addition, with 'Dog Days', Jimmy Lion wants to support the care and rescue of stray dogs by donating 10% of the profits from the sale of the collection to the British foundation Wild at Heart, whose aim is to provide them with a better life in different countries around the world. For every 12€ donated, a stray dog can be vaccinated.
The collection is now available in shops through the Jimmy Lion website and in its physical shops.