READ IN: Español
Joe Exotic, star of the Netflix documentary series 'Tiger King', is a style icon by accident.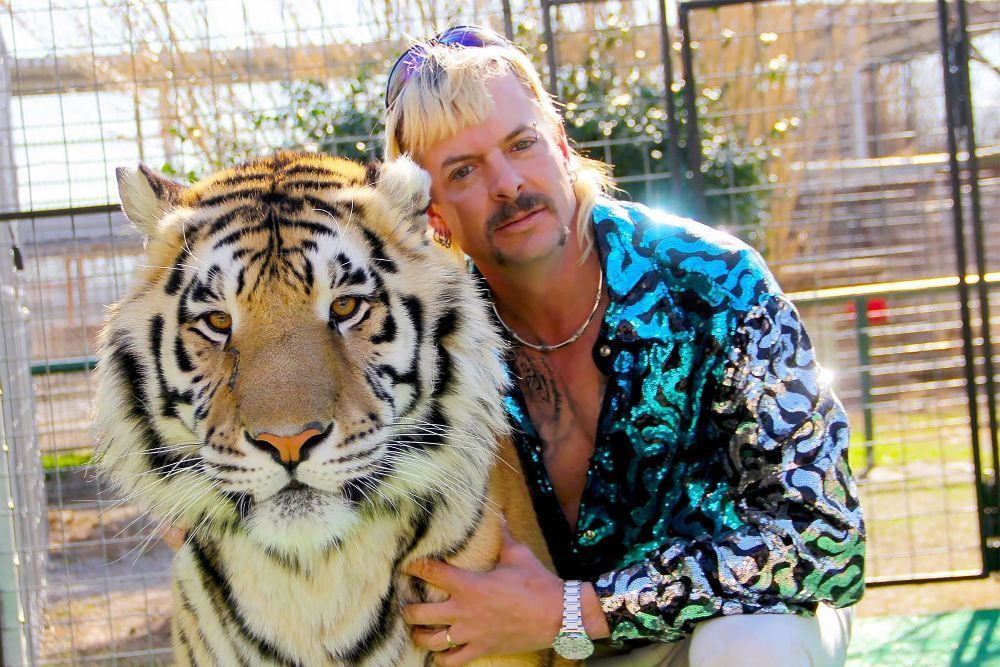 When Tiger King arrived on Netflix just six days ago, the audience received it with open arms – in the midst of pandemic confinement. Even Kim Kardashian finished the documentary series the same weekend it premiered, as she announced on her Twitter account. Audience reactions ranged from astonishment to disbelief.
The protagonist of Tiger King is Joe Exotic (@joe_exotic), the ex-owner of the Greater Wynnewood Exotic Animal Park. An eccentric and extravagant character whose wardrobe is filled with Glam-Western clothes. A tiger enthusiast, Joe defends his particular American style of sequined shirts, leather chokers, tight jeans, Oakley gabber sunglasses and eyebrow piercing. Not to mention his distinctive oxygenated blonde haircut.
If you haven't seen the series yet, you already have another reason besides the storyline: his impressive looks.