READ IN: Español
Artist John Yuyi (@johnyuyi) explores the connection between the body and images; between the physical and the virtual. Now the skin is the screen or canvas on which she reflects the addiction to networks, youth power and the ego as a vanguard culture.
Yuyi is the Taiwanese artist icon -resident in NY- who has reshaped the creative landscape with her work of cybernetic content. He started painting and drawing in traditional Chinese style in Taipei, designing clothes and creating her own line of lycra swimwear. From stylist and fashion designer he went on to become a visual artist, selling temporary tattoos in New York. Success began to be projected with a discipline that became the core of her artistic work: a fusion of youth couture, 'Me, Myself and I', vaporwave aesthetics and Internet.
Scape from reality. That was the idea that led John to find in art her own way out; a way out of depression and anxiety: the most diagnosed pathologies of the post-Tumblr era. "The reason I started my own projects was simply because I wanted to ease my anxiety".
The artist has revolutionized the way we use everyday products. He turns costumbrismo into graphic photography and prints it on the skin of countless bodies. Also, transform Reebook laces into iPhone chargers, noodles into septums, create iPhone bags, or even abstract compositions with haircuts.
The connection between digital art and performance. The street inspiration and social media symbols – with multiple meanings – take them to temporary tattoos of RRSS icons, Instagram snapshots, pornography or ID cards. Phrases, words, number of followers, screenshots of the IG feed or the Twitter bio are also part of her composition.


She reflects in those thematic bodies / phrases of lovesick; of the love of the Instagram era, as do la Zowi, Ms. Nina and Daikyiri in Made in Spain version. Samples such as 'Tinder Match' or 'Your Broken Text' are proof of this, of the intersection between the physical and technological world, the addiction to networks, the reflection of the identity and the state or online presence of the person in question.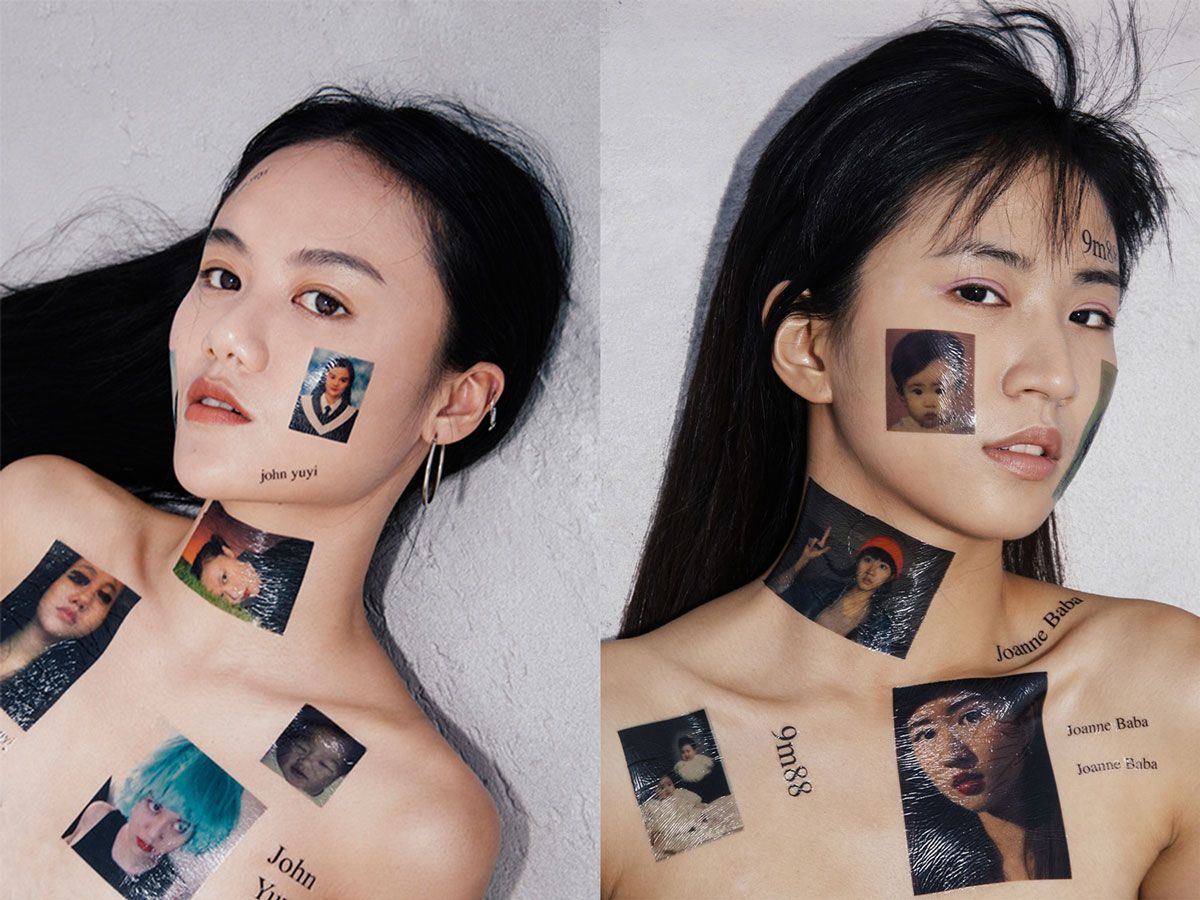 Among her best known works are 'Face Post', with images of FB tattooed on bodies and 'Skin on Skin': a set of snapshots of the artist naked on pieces of flesh, of hands tattooed on hands or other parts of the body on it.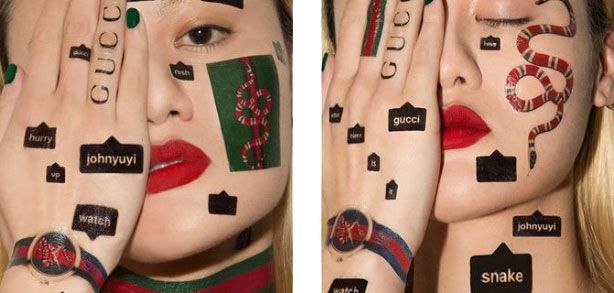 Likewise, J.Y. has carried out countless projects with Bimba and Lola, tributes to Coco Chanel and campaigns with Gucci or renowned firms that have just formed the Eden of digital art. More works such as the multi-letter chinese face print or the triphobia series are just another example of the art that leads to a permanent restart in which we rethink the 'I'm scared of my own ego' of Kase.O and the self-addiction to the RRSS and Internet.
–
mustfollow: @johnyuyi