READ IN: Español
Although the historic women's month is coming to an end, the feminist struggle continues all year long, and the Jordan brand wanted to actively participate in it. How? Through an initiative that brings together a collective of women to reimagine the iconic Jumpman logo. Meet the Global Women's Collective.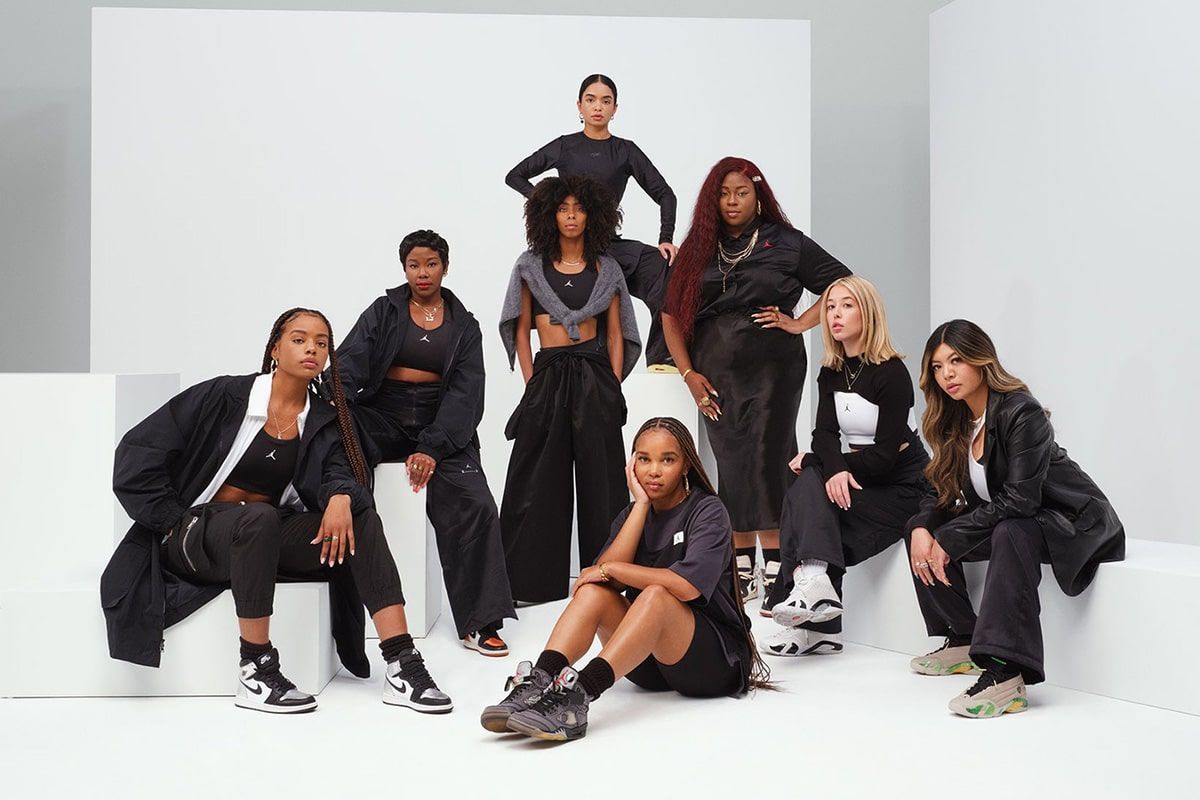 With this initiative, Jordan brand is championing the culture of equality through the hand (and sisterhood) of a cast of 33 women from cities around the world who will be immersed in a special six-month program. This, in addition to including a series of retreats and games, will offer grants to each of these women from diverse backgrounds to put back into their communities and industries.
According to a press release, at the end of that period, current participants will select new ones to join the club, "creating an empowering network that demonstrates that there is room for all women at the table.
Con la participación de artistas visuales, DJs, empresarias, patinadoras y otras, el Global Women's Collective pretende asimismo acabar con la brecha de género existente en espacios como el baloncesto y el mundo sneaker / streetwear, abogando por la diversidad de tallas y opciones.
With the participation of visual artists, DJs, entrepreneurs, skaters and others, the Global Women's Collective also aims to end the existing gender gap in spaces such as basketball and the sneaker / streetwear world, advocating for diversity of sizes and options.