READ IN: Español
Justin Bieber and Crocs have done it again. The new Classic Clog "Lavender" are ready to take the world by storm… and this time they come with socks included so you can wear them in true Bieber style.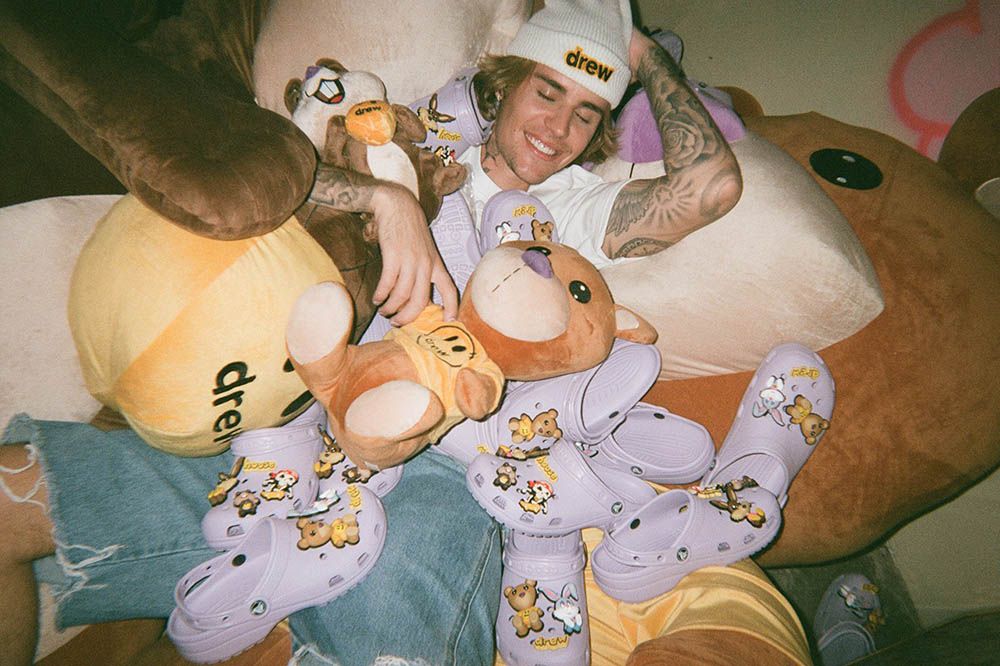 Crocs and Drew house, Justin's clothing brand, are teaming up for the second time. Using the singer's influence and passion for the footwear, they have created a unique collector's piece.
"Crocs with socks are definitely a movement," says Justin. "They're comfortable, they're fashionable and, most importantly, it's fun to bring your own style to the way you wear them. It's been a blast bringing this latest collaboration with Crocs to life."
In lavender, Justin Bieber's second Classic Clogs feature his very own Jibbitz. -This is the name given to the pins that can be placed in the holes of the clogs as an accessory.
On this occasion, these Jibbitz are bigger than usual… A real statement of intent on Bieber's part. They represent Theodore, Drew's mascot, as well as other characters from Bieber's brand.
Check out Justin Bieber's shoot in the gallery above to showcase his Drew House x Crocs Classic Clog 2 collaboration.
The full capsule will be released through the Drew House web store on March 15 in the U.S. and China, before they are available on the Crocs website in the U.S. Europe and Spain can access them the day after, -March 16- for 69.99€.