READ IN: Español
Born in Barcelona at the change of the Millenium, we could say that Kai Landre was meant to become a Cyborg musician. Curiosity to discover the unknown has always moved Kai Landre and guided him through a creative process that culminates in Music and Physics, as well as in trans-species activism.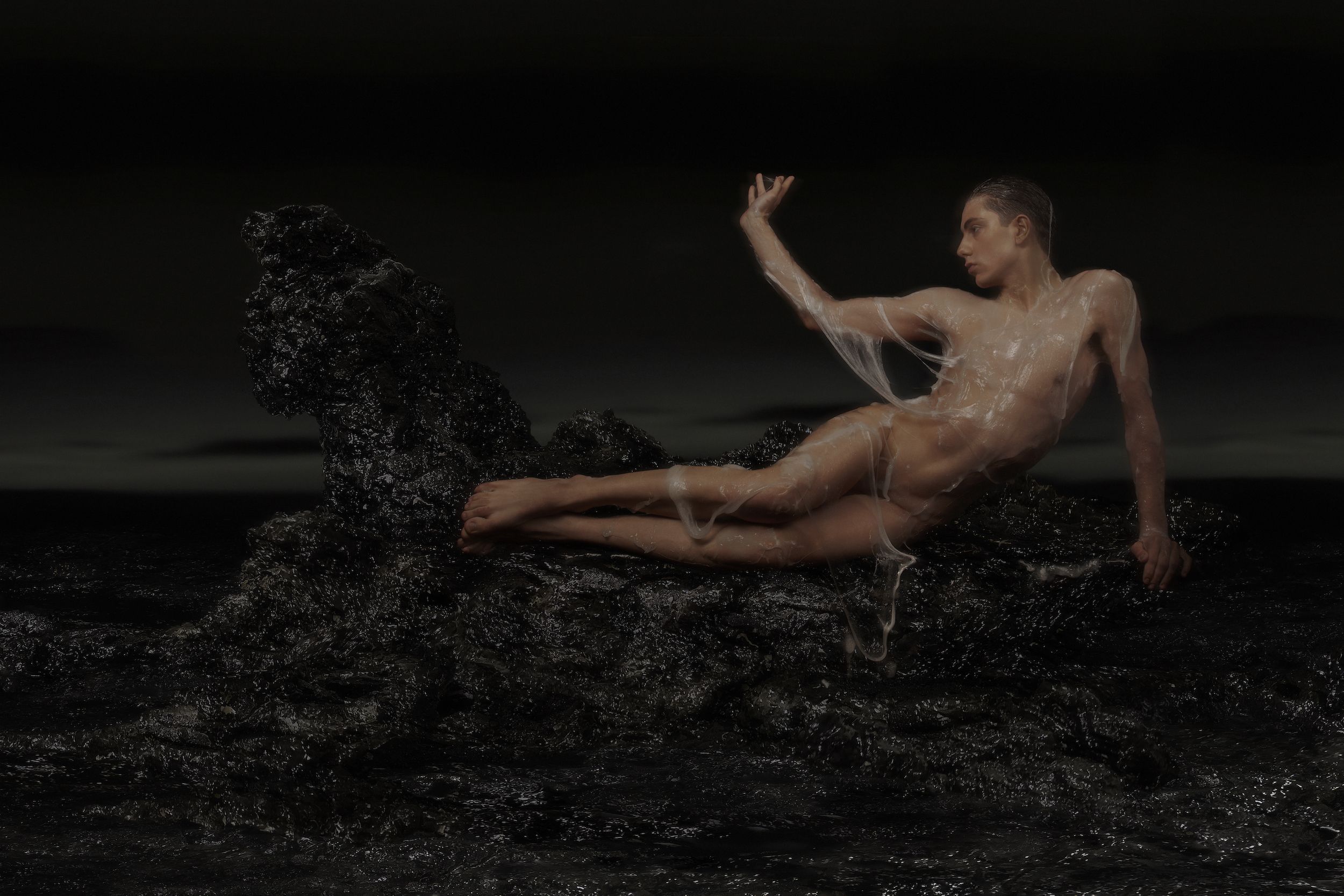 His first Cyborg Sense, the Cosmic Sense, captures subatomic particles created by the fall of Cosmic Rays in the atmosphere of the planet; translating them into sound and identifying each one to a musical note, which allows Kai to compose live music with these melodies.
He works in the field of music, technology, education and more. With his double release 'Human', he reflects on the process of having his humanity behind to fully and opens the gate to his next EP 'Cyborg'; in which he explores his new cyborg identity and explains the mind process and all the changes he's got through since he started perceiving the outer space. Before developing the Cosmic Sense, Kai had already been introduced to the music industry with his EP 'Outer Space'.
Kai Landre is a member of Cyborg Foundation, the platform founded by Neil Harbisson, focused on research, development and promotion of projects related to the creation of new senses and augmented perception. His Cosmic Sense has been officially presented at Princeton University during the Envision Conference; an anual conference that presents the latest advances in research, practice and technology.
The young artist has received support from media such as Wired, The Voice of America, VICE and I-D Magazine; worked with brands like Palomo Spain, Camper, Nike, Puma, Guillem Rodríguez, Victor Von Schwartz; performed in Loom Festival, Habitación Número and BAM 2021. Also venues like Abaixadors10, Apolo, Razzmatazz, Soho House… where he has had the chance to perform next to Brooke Candy.
'Cyborg'
INTRO
6U1113 prod. ETM
FEVER feat LYZZA, prod. Mercabae
RELEASED FROM ME prod. Mercabae
LIGHTS ON ME
OUTRO prod. Hot Sugar
And speaking of musical news… Have you listened to Bizarrap and Residente's latest Music Session yet?