READ IN: Español
Kanye West posted on his Twitter account what appears to be the merchandising for his presidential campaign with the slogan "VISION 2020".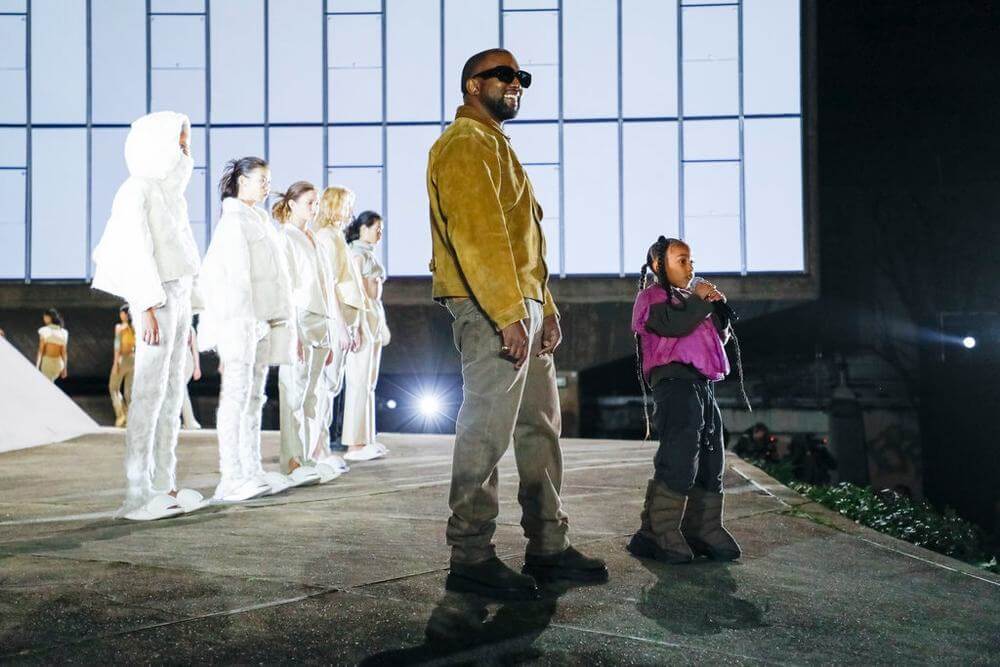 We know that the rapper is not going through his personal best. After learning about the problems his marriage with Kim Kardashian is going through, suffer a strong episode of bipolar disorder and be investigated by voter fraud, Kanye West is moving forward with his presidential campaign.
On July 19, at his first campaign rally, he announced his plan to run as an independent candidate for his party:  The Birthday Party. Despite the fact that on several occasions the deadline for qualification as an unaffiliated candidate was not met.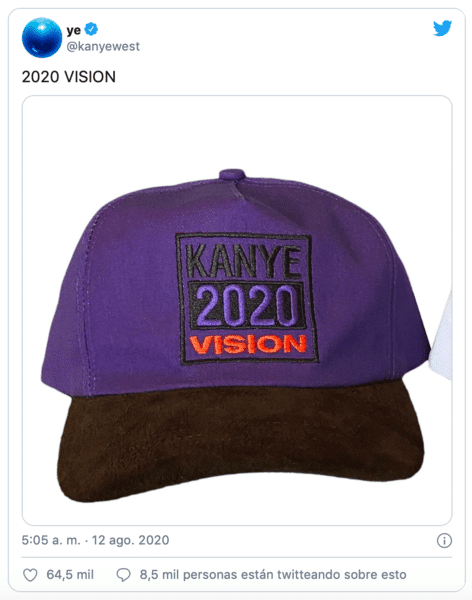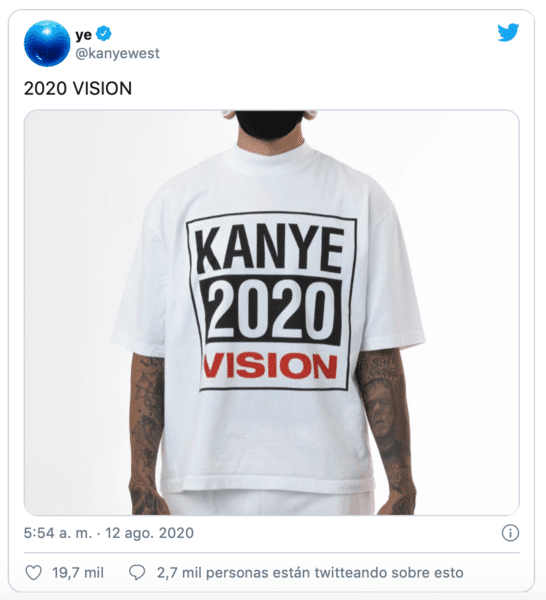 Kanye West takes another step towards the White House
Still the rapper is going ahead with his candidacy, or at least that's what he shows through his social networks. He shared on Twitter three images of what may be the official merchandising for his candidacy for the presidency of the United States. The rapper was inspired by an iconic 80s skateboarding firm called Vision Street Wear, to design his election campaign hat and T-shirt.
We can't help but think of Donald Trump's campaign and the red cap with the famous slogan "Make America Great Again". In this case Kanye's cap is purple and black with the phrase "Kanye 2020 vision".
"My presidential campaign is designed to steal votes from Democratic candidate, Joe Biden" – Kanye West
In response to this statement, Bill Clinton's former campaign manager is attempting to boycott Kanye West's brand and the Kardashian's empire by directly attacking their products and promoting the cancellation of their reallity.