READ IN: Español
Fendi and Karl Lagerfeld was a marriage that lasted 54 years. Today, the Italian fashion house has paid him a tribute.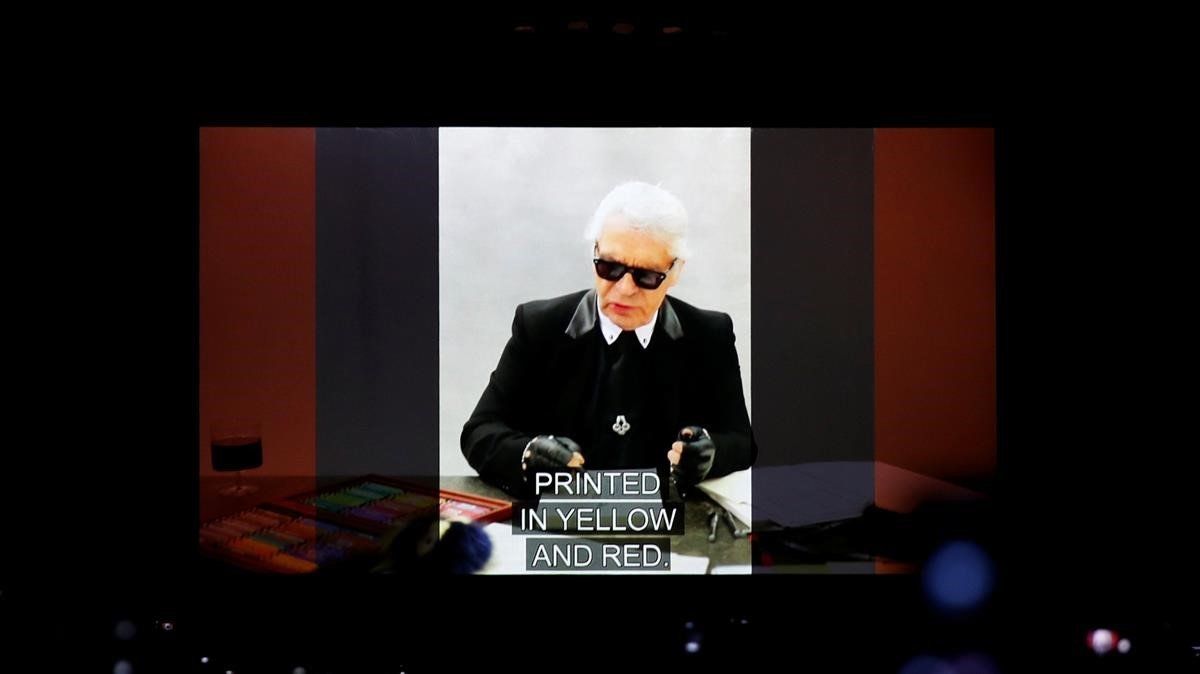 On each of the chairs surrounding Fendi's catwalk was a small postcard with the date of Karl Lagerfeld's death, behind it, a brief but moving message from Silvia Venturini Fendi:
"In his perennial quest for beauty and innovation, Karl's commitment to his profession has never diminished.
The link between Karl Lagerfeld and Fendi is the longest love story in fashion, which will continue to affect our lives for years to come. I am deeply saddened by his death and deeply moved by his constant care and perseverance to the end. When we called him a few days before the show, his thoughts focused solely on the richness and beauty of the collection. It is a true testimony of his character. We will miss him very much."
The show, of course, was full of references to the kaiser of fashion: the tied hair of the models, the different types of rendigths, the large and monumental starched white collars while, on the panel behind the catwalk, dominated a sober but elegant "Love, KL", with the typical Lagerfeld writing. Even the logo printed on the catwalk rugs seemed to have come out of the Kaiser's fast and infallible hand.
At the end of the show, a touching Silvia Venturini Fendi appeared for typical final greetings and, immediately afterwards, a video was shown asking Lagerfeld to draw the outfit of his first day at work at Fendi.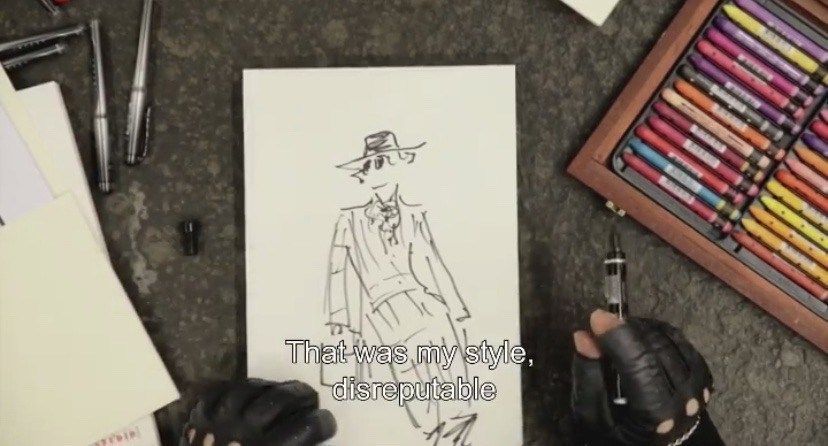 As for the collection, it was a chic and sober parade, but at the same time sporty and refined. The oversized arches become one of the stylistic features of the show, but applied to the belts and coats and gabardines that thus acquire an extra touch and soften its structure.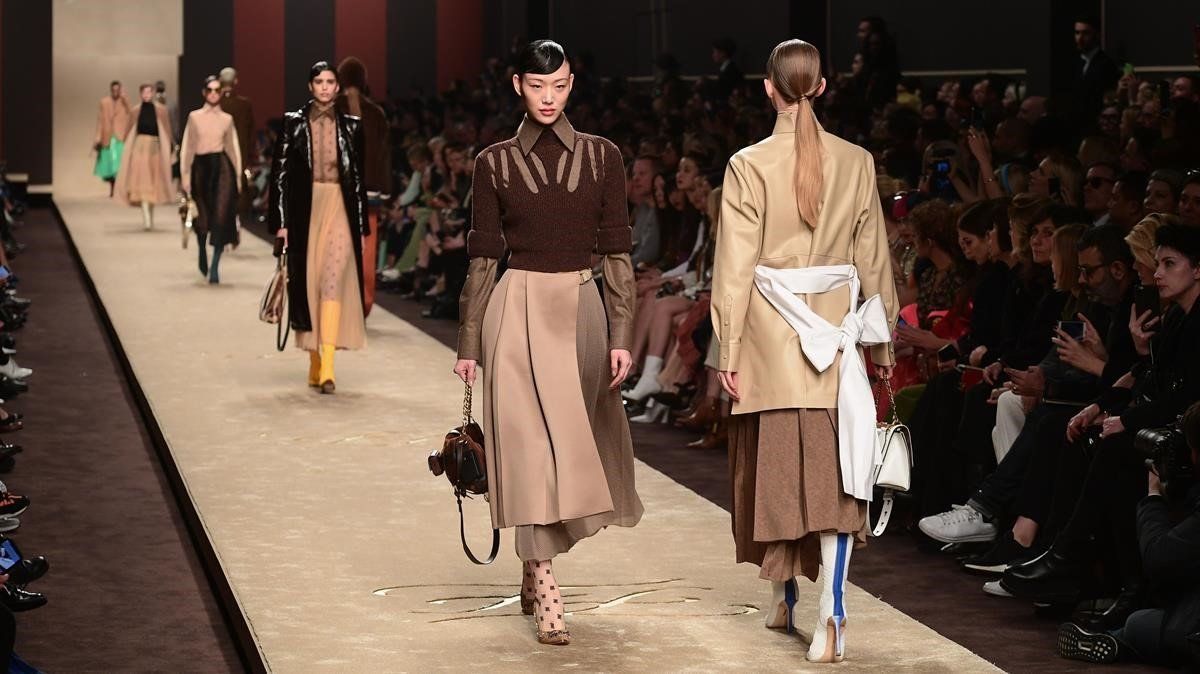 The boot is high, but strictly below the knee, in different colors. Fendi plays with the different textures of the fabrics, we notice the dresses with laser cut geometries, always in warm brown tones, which gradually lighten in beige to dare a little with orange tones. Accessories highlight the presence of seerstalker somberos reverted to a purely chic aesthetic.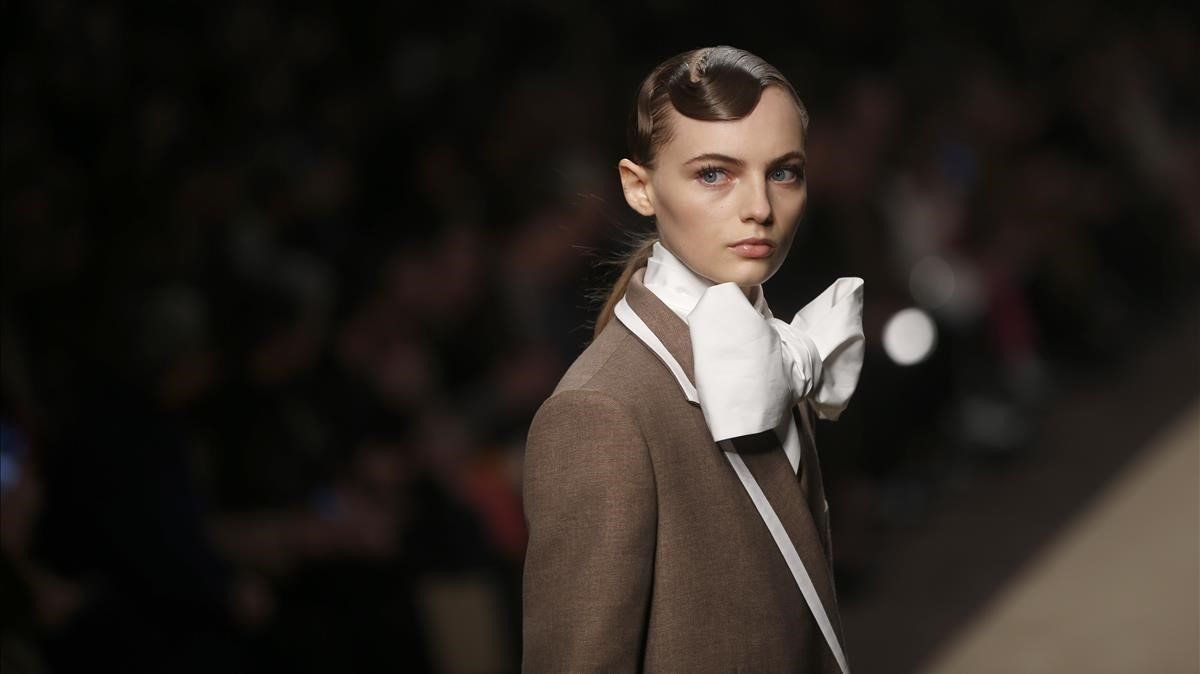 Today Fendi has been more Karl than ever, and today Fendi has been the whole imaginary that Lagerfeld has impregnated in the firm throughout these 54 years.
FENDI FW19