READ IN: Español
Latin trap star KHEA surpasses 1.5 billion combined plays across all digital music platforms. Now, he teams up with Duki to create a new hit.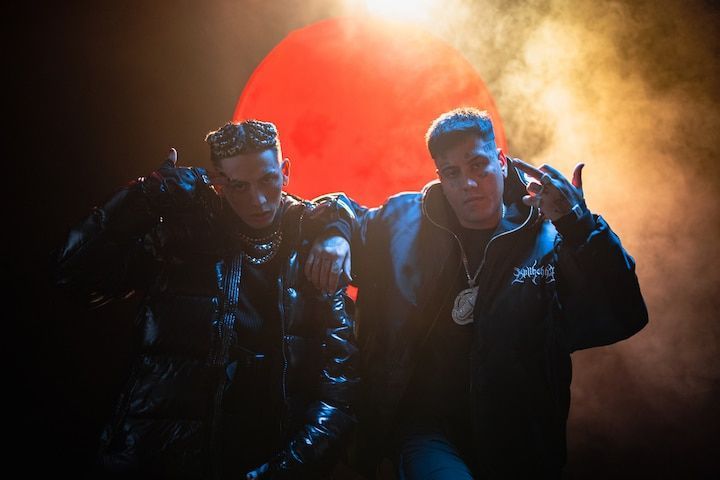 KHEA's revolution in the trap genre doesn't stop; it only transforms and evolves to continue positioning his music globally with innovative and refreshing sounds. After an undisputed success with his previous singles, the artist presents "Wacha" with Duki; with whom he catapulted trap in Argentina with his global hit "Loca". Released under the Interescope Records and Young Flex label, "Wacha" fuses cumbia with different urban sounds to continue revolutionizing the music industry worldwide. Get the track on all digital music platforms and the video on KHEA's official YouTube channel.
Under the production of Asan and Zecca, with this new track the most popular star of Latin trap once again demonstrates his versatility and takes the opportunity to give the world a piece of Argentina with a typical word of his people: "wacha" (which means girl), making the song more personal. "As an artist I'm always looking for versatility, to go through different genres and always leave my essence in each one. I don't try to sound like someone else, but to sound like KHEA doing that genre," said KHEA, who competes with himself with every song he releases.
About working with Duki he expressed that "it is always a pleasure to work with him, as he is like my brother both in music and in life. Together with him we revolutionised the music industry in Argentina with 'LOCA' and to collaborate with Duki again on this song has been incredible. I feel that people are going to enjoy it a lot".
The official video for the song was directed by Facundo Ballve. Filmed in Buenos Aires, the artist surprises his fans by playing the piano while he stares at the woman and performs "Wacha"; revealing his undeniable talent and seeking to provoke different sensations in the audience. Then, among covered men hiding their identity, KHEA and Duki perform the song with an explosion of energy and emotions that culminates in a big party among colleagues and friends in the industry. "Shooting the video was intense but extremely fun and amazing. I hope that, in the same way, the audience enjoys the song as much as we have enjoyed it," says KHEA.
Recently, the artist released several very personal songs that managed to show another side of him. Culminating 2020, he released "KELOKE", where he combined ballads with romanticism and the characteristic touch of KHEA; creating a different and refreshing proposal, which already has 20 million plays combined between Spotify and YouTube. He also released "tu msj </3", with which he kicked off the year in style with this song characterised by its electrifying rhythm.
The rising artist set a global trend with his successful collaboration with bachata legend Prince Royce and Dominican superstar Natti Natasha on the track "Ayer Me Llamó Mi Ex Remix"; creating a groundbreaking anthem and bridging the gap between genres with a perfect combination of urban and bachata. With over 55 million plays on Spotify and over 164 million views on YouTube. While the original "Ayer Me Llamó Mi Ex" took the charts by storm, reaching Spotify's Global Top 50 and to date has accumulated over 137 million plays on Spotify, and its music video has over 139 million views on YouTube.
The young artist, who does not pigeonhole himself in a single genre, hopes to continue exploring different sounds and creating trends with his music. Definitely, with every single KHEA releases, he demonstrates his artistic quality and there is no doubt that he will continue to make history in today's Spanish music.
You can listen to KHEA and Duki 's song "Wacha" here.
You can find more music news on our website.