READ IN: Español
Trap star KHEA continues to take his Argentine roots global with his new track "Te Necesito" featuring Maria Becerra. His previous single "WACHA" debuted #5 on Spotify's Top Debut Songs Global chart and the video already has over 35 million views on YouTube.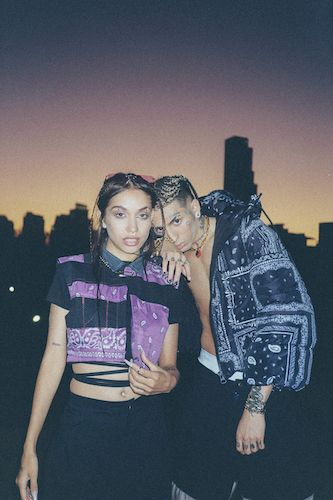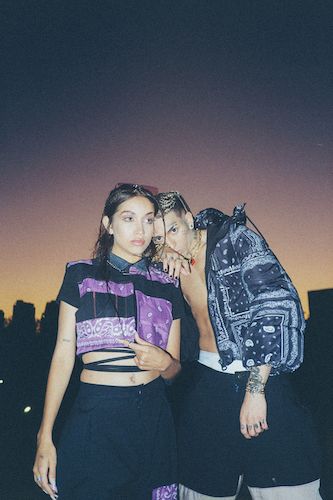 The pioneer of trap in Argentina, KHEA, opens his heart again with a deep and soulful track: "Te Necesito" with Argentine singer María Becerra. Under the same banner, both artists release this track that is characterized by its passionate rhythm; with the unmistakable beats of reggaeton and the innovative essence of KHEA. Released under the label of Interscope Records and Young Flex, the track is already available on all digital platforms and the video on KHEA's official YouTube channel. Also, this week "Te Necesito" leads the El Nuevo Flow de América Latina playlist on Apple Music.
Produced by Zecca and Big One, this track demonstrates KHEA's great talent to adapt to any style of music and excel with each release. Undoubtedly, his ability to convey emotions through his songs, his meaningful lyrics and his versatility continue to place him as one of the most influential Argentine artists today. "Te Necesito" is just one proof of that.
"This is a song with a lot of feeling where with Maria we create a musical bomb from Argentina to the world. I love collaborating with Argentine artists because there is so much talent. With the previous collaboration with Duki and with this new track I want to continue putting the name of Argentina on the map of today's Latin music," says KHEA.
On the theme of the song, KHEA commented "…it's a heartbreaking song because it talks about the love we have for each other. However, we hurt each other more by being together even though we feel the need to be with each other. It's a song of heartbreak, where we feel like we are dying of love."
The video was directed by Facundo Ballve and filmed in Buenos Aires, Argentina. In the audiovisual production, KHEA suffers a car accident that arises from a conversation with the woman he loves where they interpret "Te Necesito"; making it clear that they cannot be together. Under the rainy night, KHEA loses control of the vehicle because of the suffering caused by the separation and is literally dying of love. Definitely, this is a shocking video where the main protagonist is the lack of love.
Recently, the artist released "WACHA" with Duki, with whom he blew up trap in Argentina with "LOCA". "WACHA" debuted #5 on Spotify's Top Debut Songs Global chart and trended #1 on YouTube in Argentina and Uruguay; #2 in Bolivia, Chile, Costa Rica, Ecuador, Guatemala, Nicaragua, Peru and Paraguay; #3 in Colombia and Mexico. It also trended in Honduras, Panama, Puerto Rico and the Dominican Republic. As if this were not enough, in one month the official video surpassed 44 million views on YouTube.
The "Rising Latin Artist" named by Billboard magazine, conquered the cover of the April edition of Billboard Argentina magazine; where a special edition was made paying tribute to KHEA. In addition, the king of trap in Argentina received an important nomination for the Heat Latin Music Awards 2021 in the category "Best Artist South Region".
The artist made a special presentation at the 22nd edition of the Latin Alternative Music Conference where he performed for the first time an acoustic version of "KELOKE", "Mamacita" and closed in style with an electric guitar sound with a rock fusion and an energetic rendition of "tu msj </3".
You can listen to "Te Necesito" by KHEA and María Becerra here.