READ IN: Español
Yesterday KITH presented its third collection as a "fashion brand". Under the title KITH PARK we could see, perhaps, the best work of RRonnie Fieg (@ronniefieg) to date.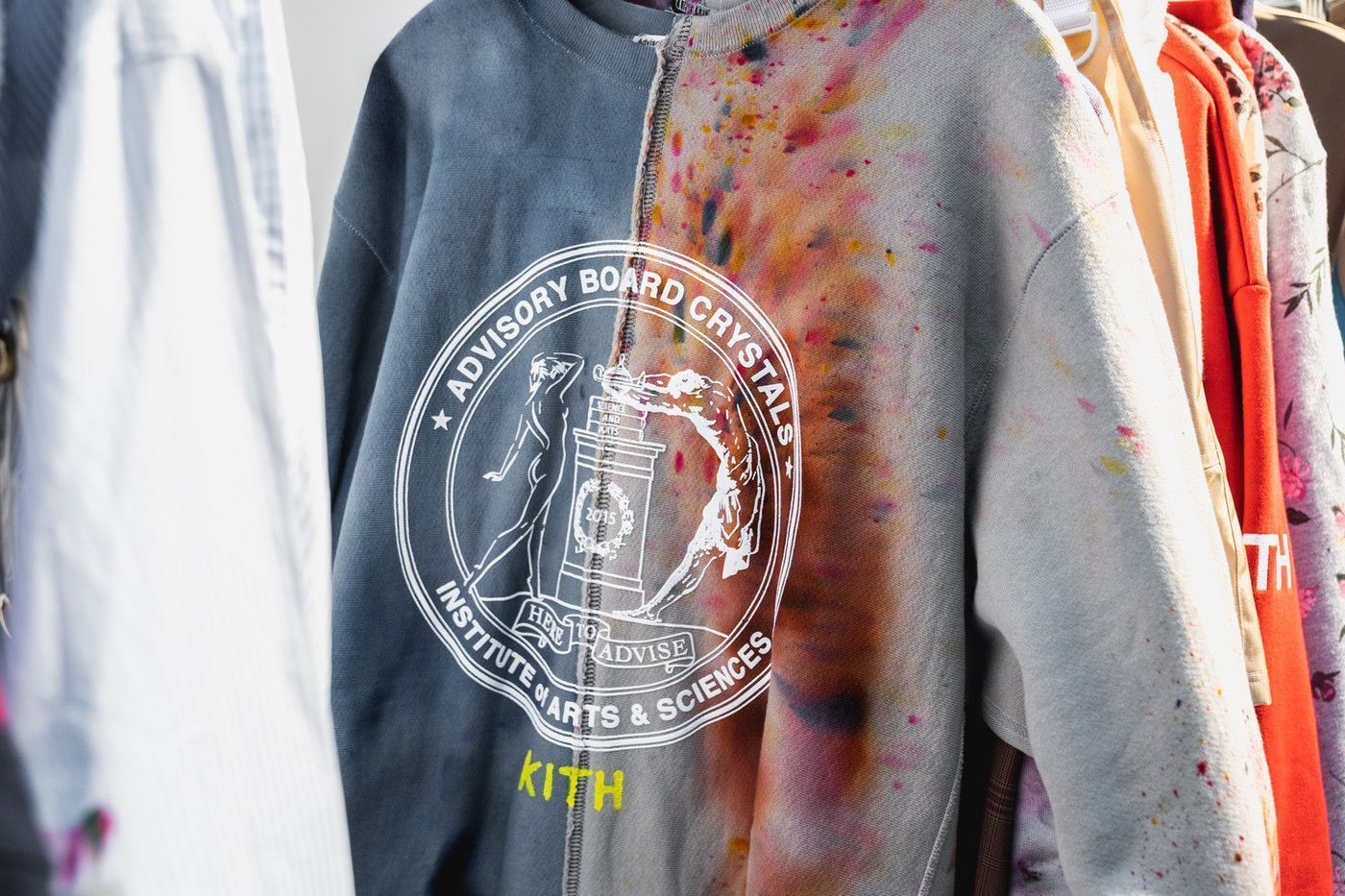 An impressive proposal that was developed through different scenographies that connected directly with the essence of the collaborations that Ronnie had prepared for us. In the front asiosos as all were: Justin Bieber, Samuel Ross, Heron Preston, Nigel Sylvester, Lebron James, Kevin Love, 2 Chainz and many others.
It all started with an autumn/winter scenography that quickly took over everything: false trees, leaves and snow introduced us directly into the imaginary of the collaborations that toured the scene, among them: Columbia, Bergdorf Goodman, MISBHV, UGG, or mastermind JAPAN among others. An authentic aesthetic marvel and an ode to the most evolved and underground fashion like that of MISBHV.
KITH x Misbhv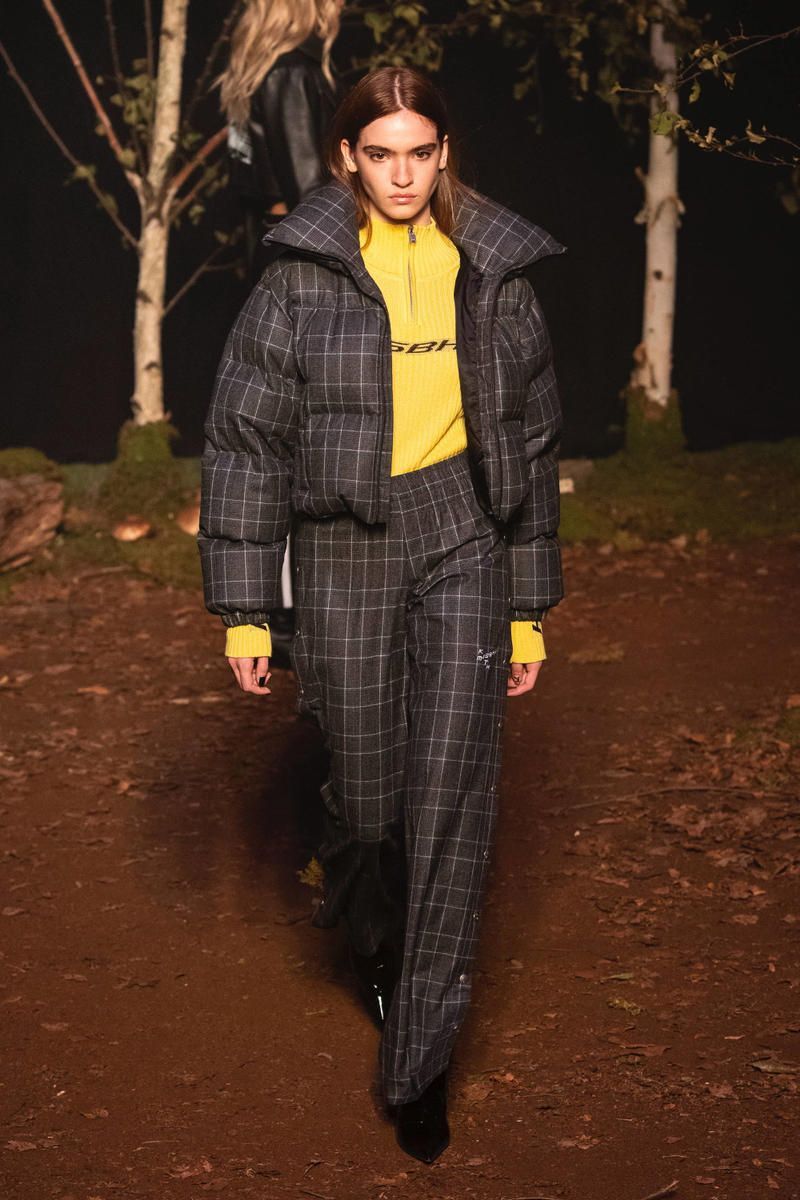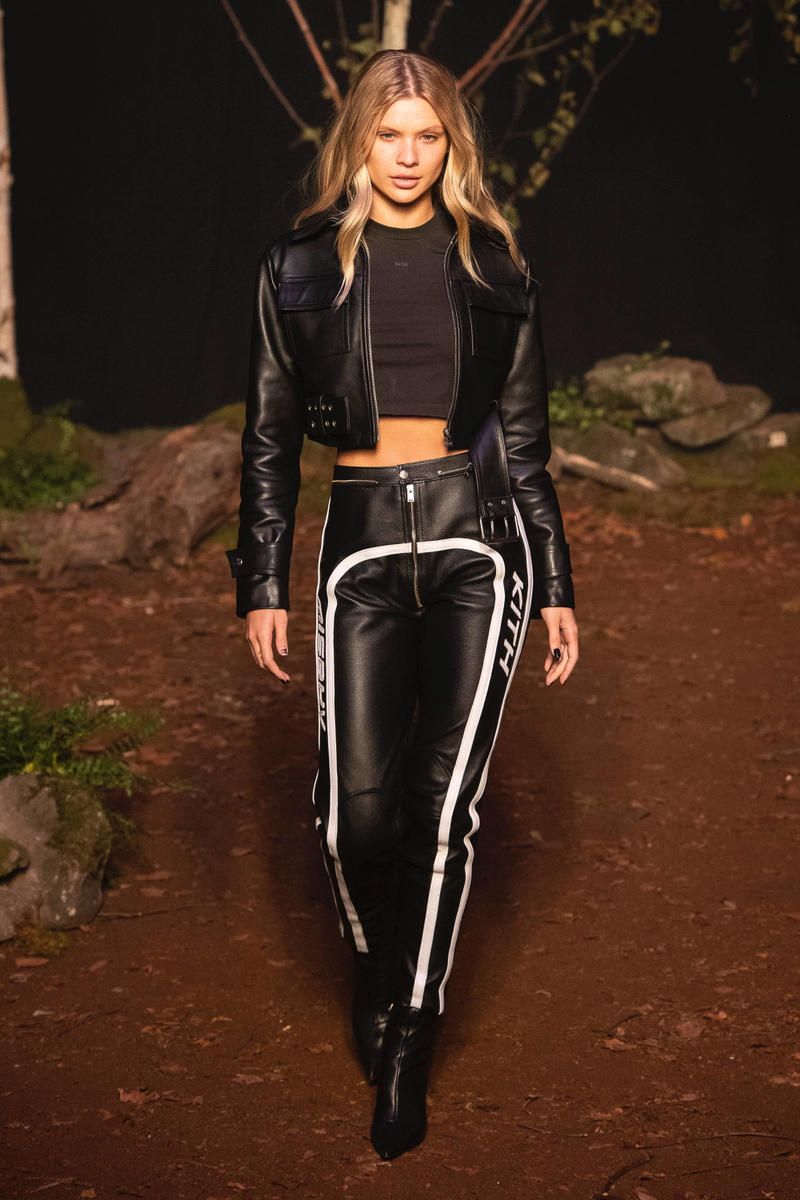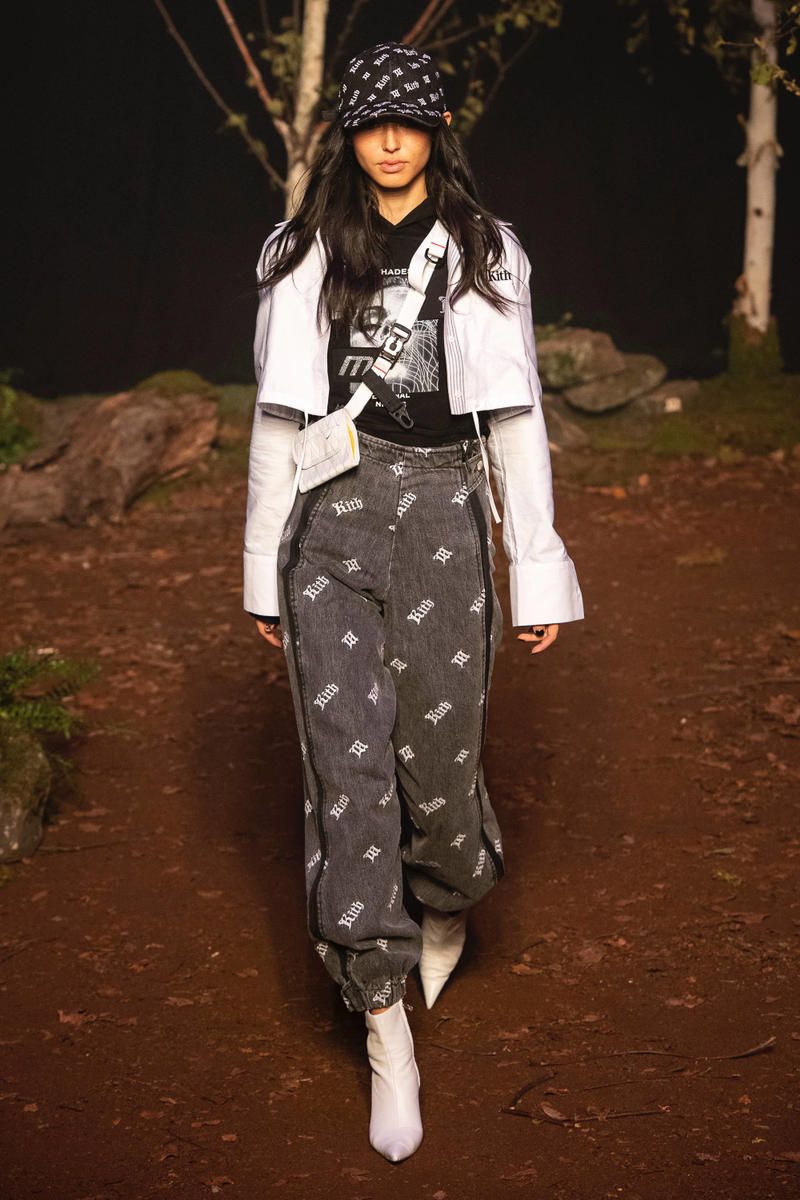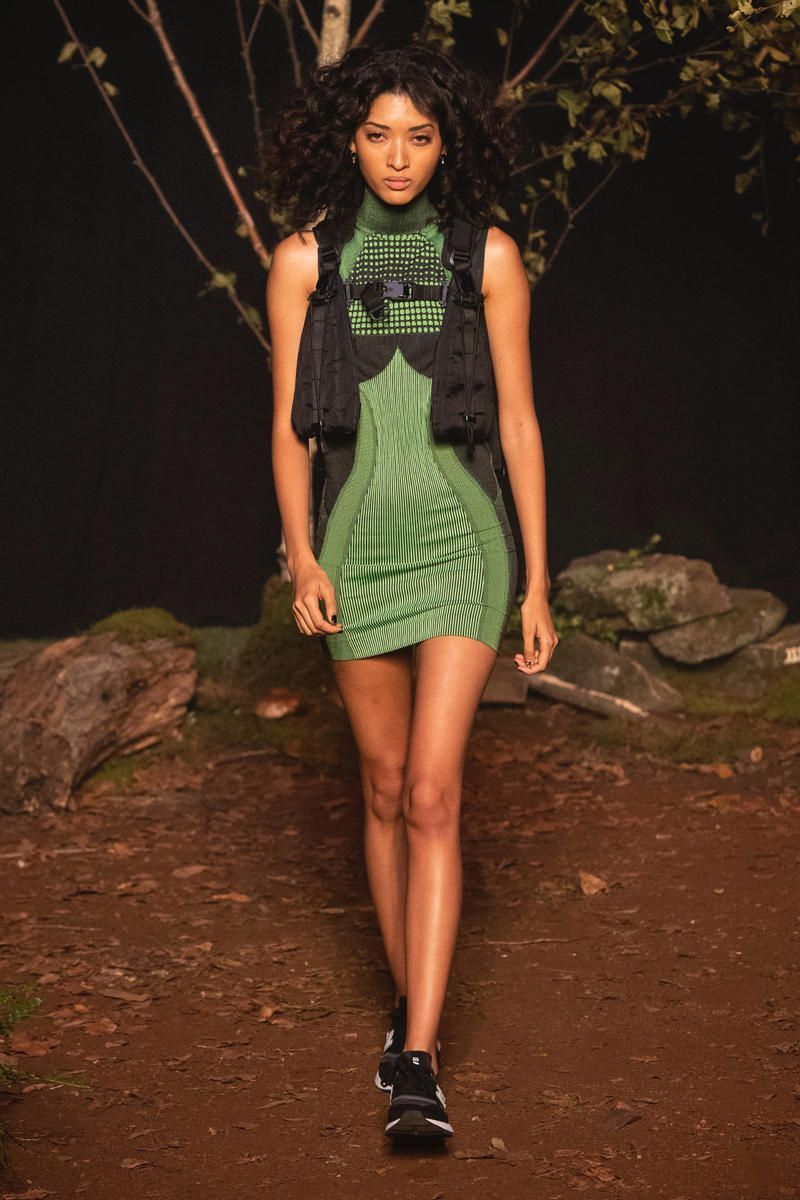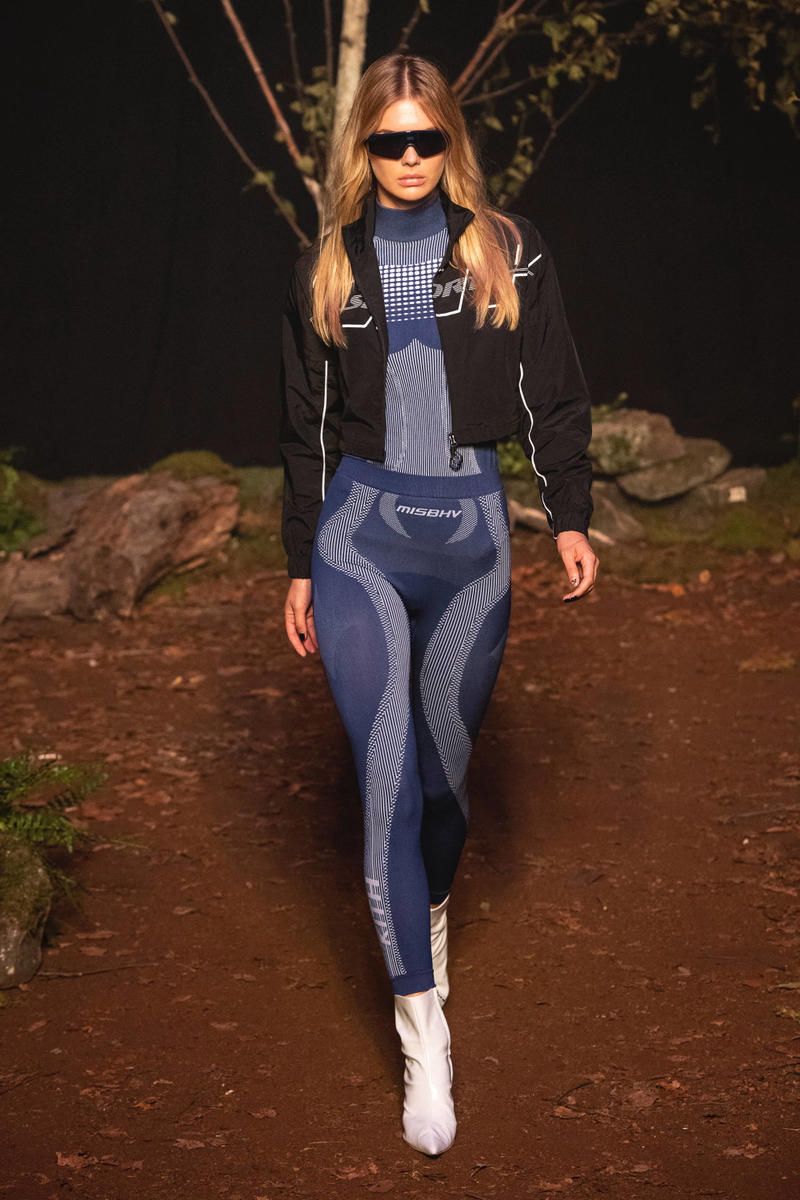 This was just the beginning. The next act was the collaboration with Tommy of which we have already spoken – KITH x Tommy Hilfiger – which transported us to a library or college and in which Hilfiger himself paraded closing the presentation. Quickly, and in another place, KITH x Greg Lauren showed us a concept based on denim and the militarist aesthetic that was mixed with deconstructed patterns.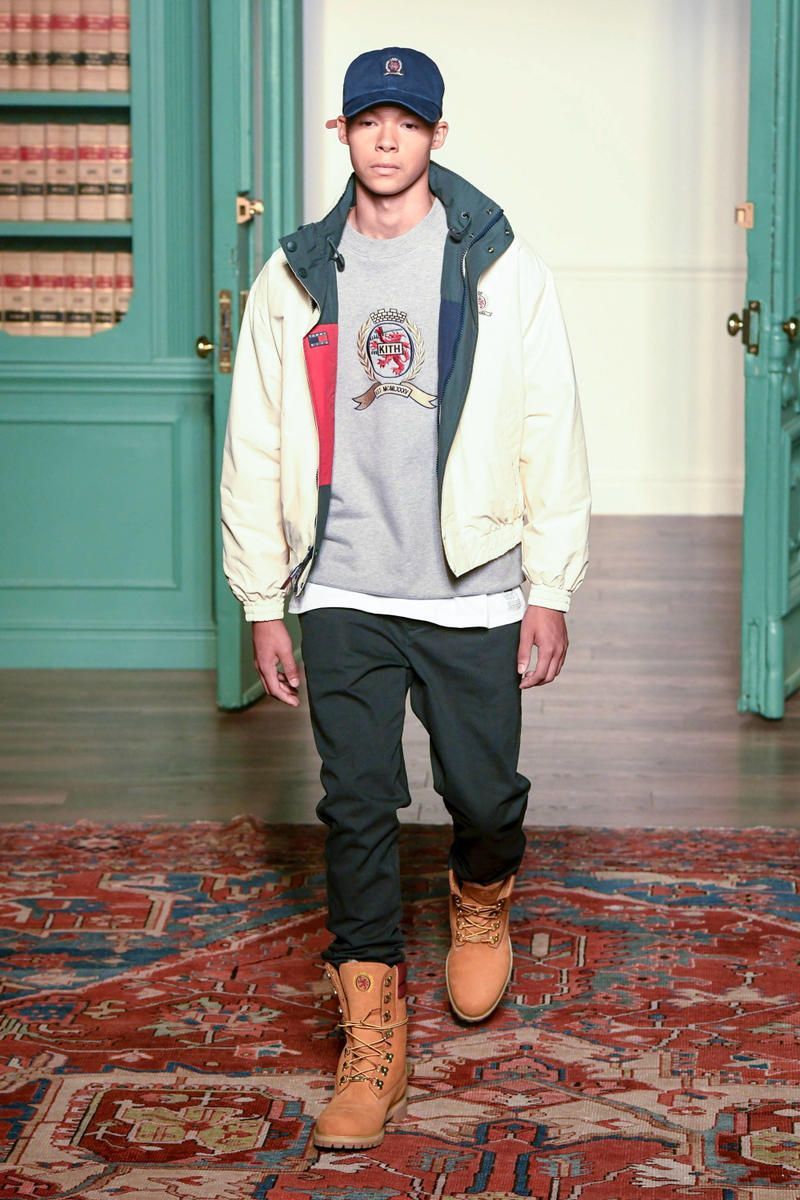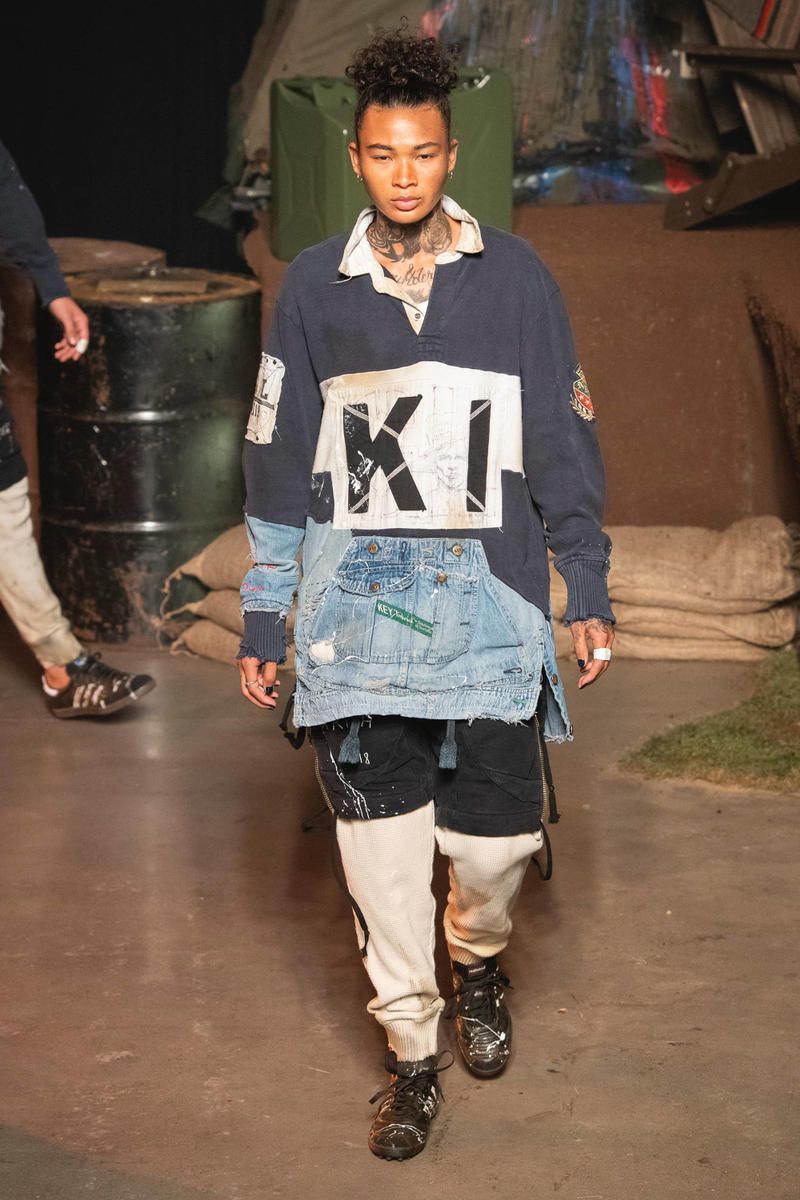 Up to this point everything was perfect, complete and solid. Could Fieg improve this situation? Well, YES!! Suddenly, bells ring and we witnessed one of those moments that those of us who like fashion are excited about. In front of us there was a huge door with the Versace jellyfish – you read VERSACE well! -.
From this moment on everything was crazy. Bella Hadid (@bellahadidh) removed her cape, the door was opened and the magic began to travel the stage with garments that blended with millimeter precision the purest streewear of Fieg with the most classic essence of the Italian house.
An alliance between two titans of the fashion industry, two generations and two markets, who have created a collection that will drive both purist hypebeasts and haute couture fans crazy.
KITH x Versace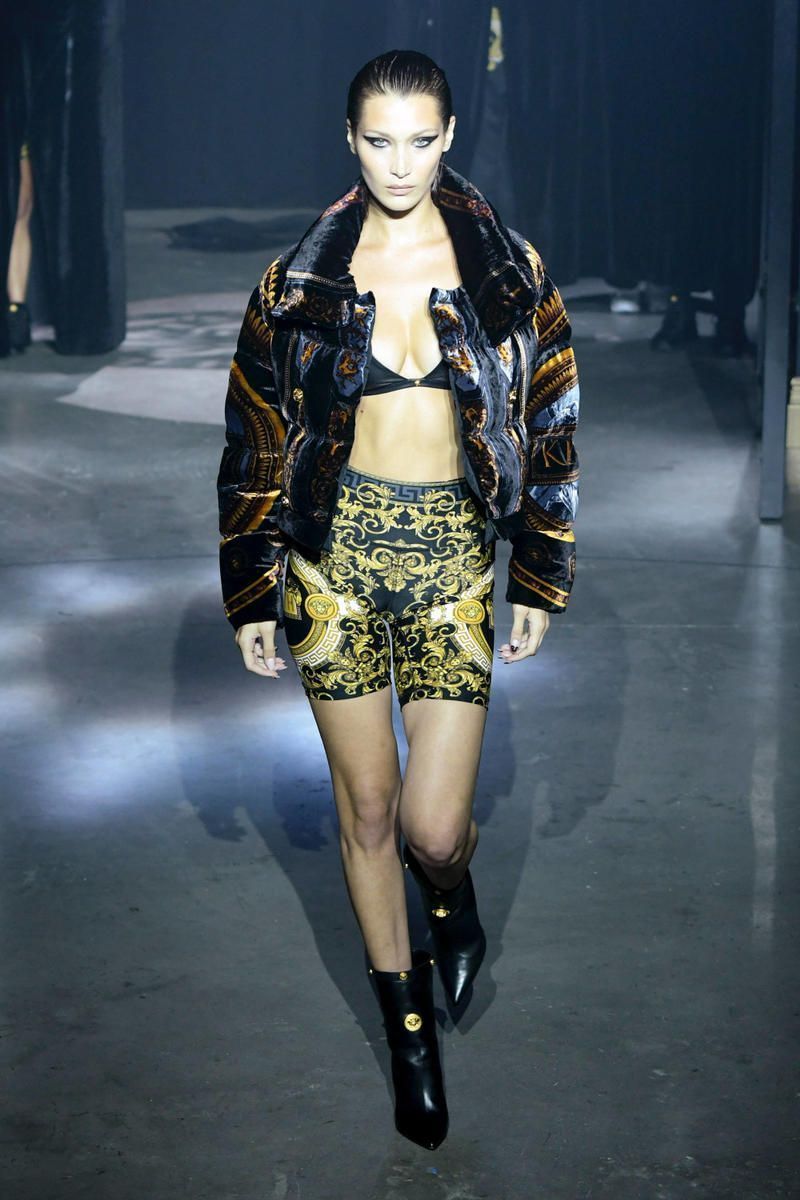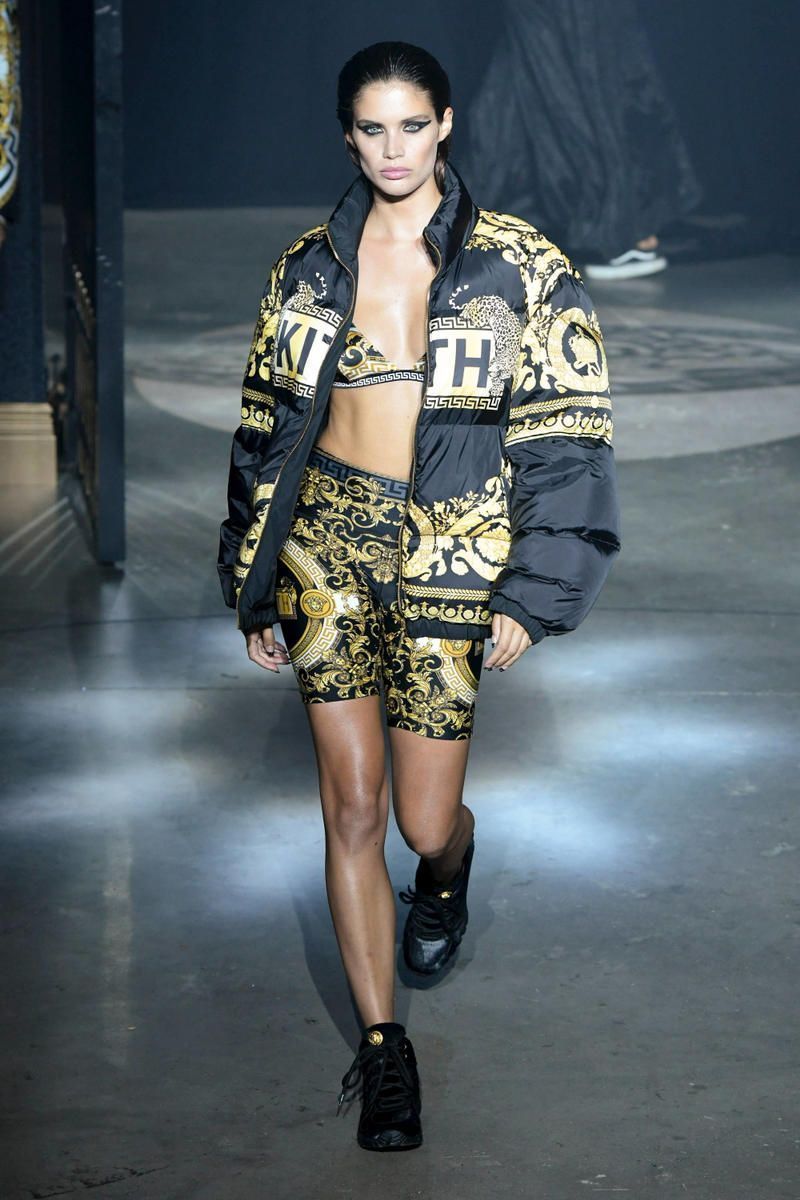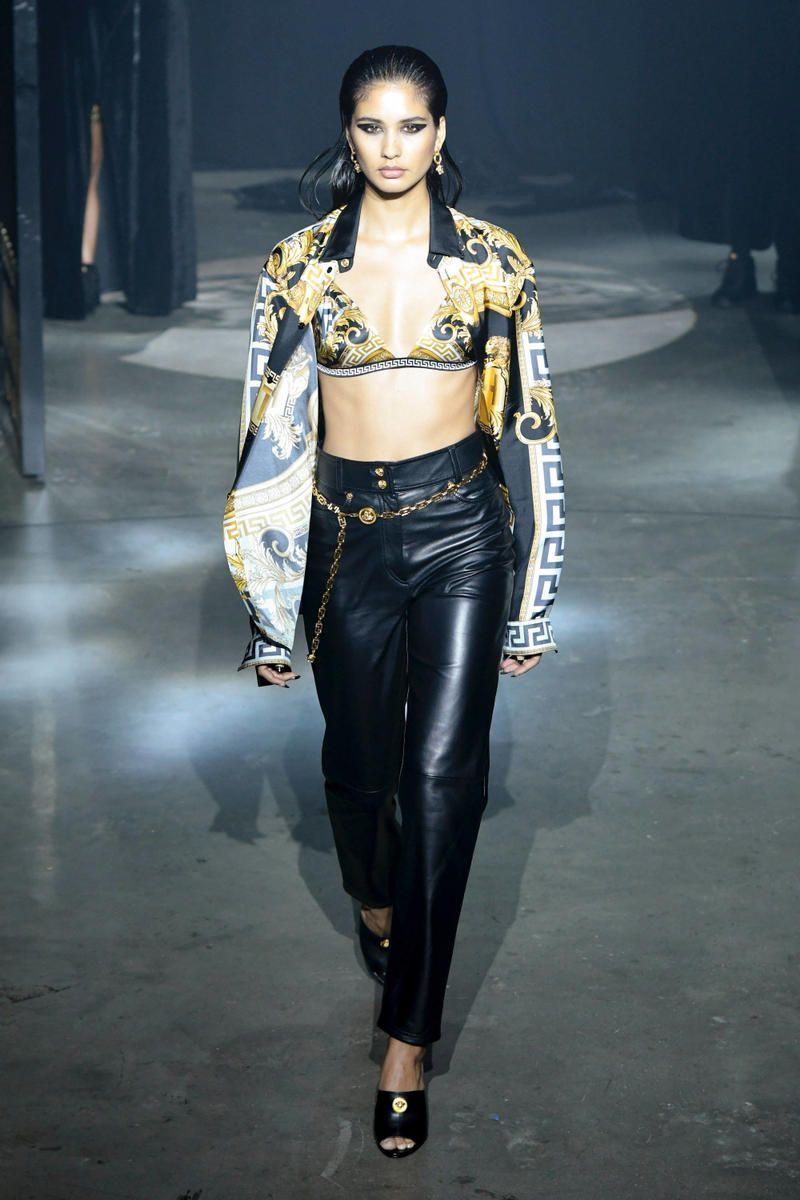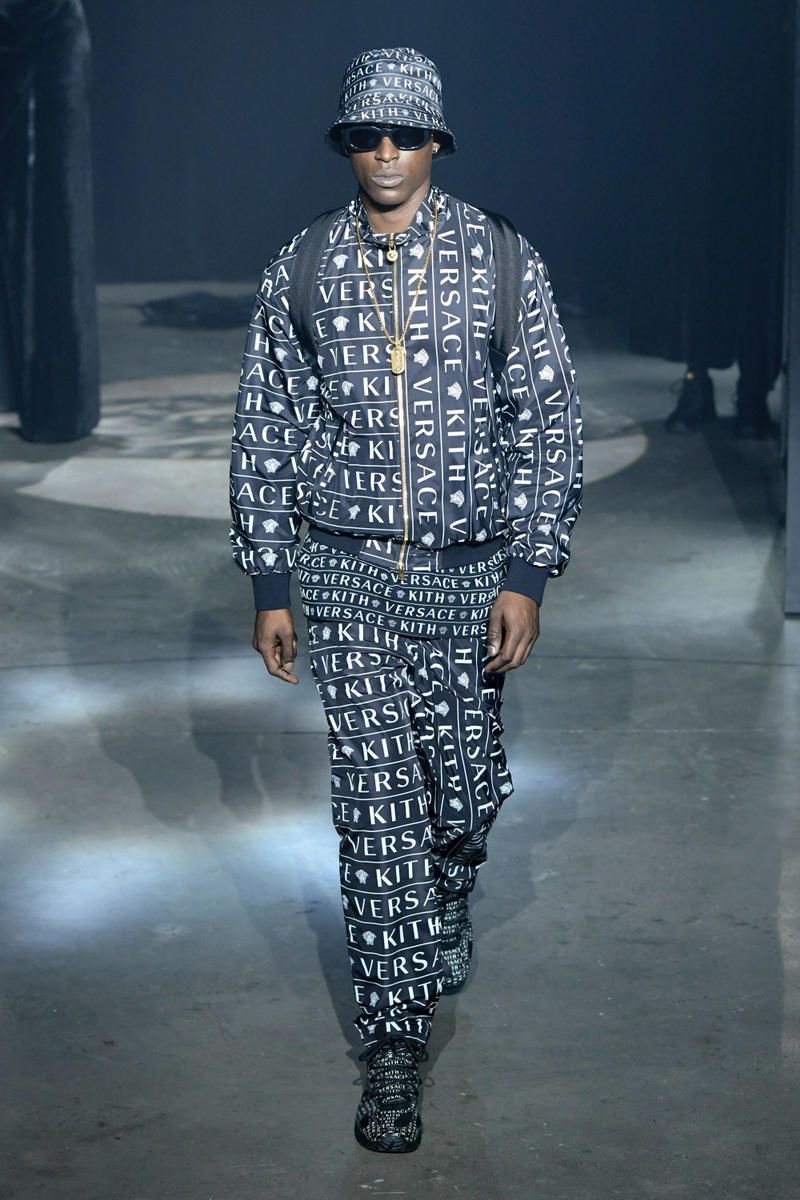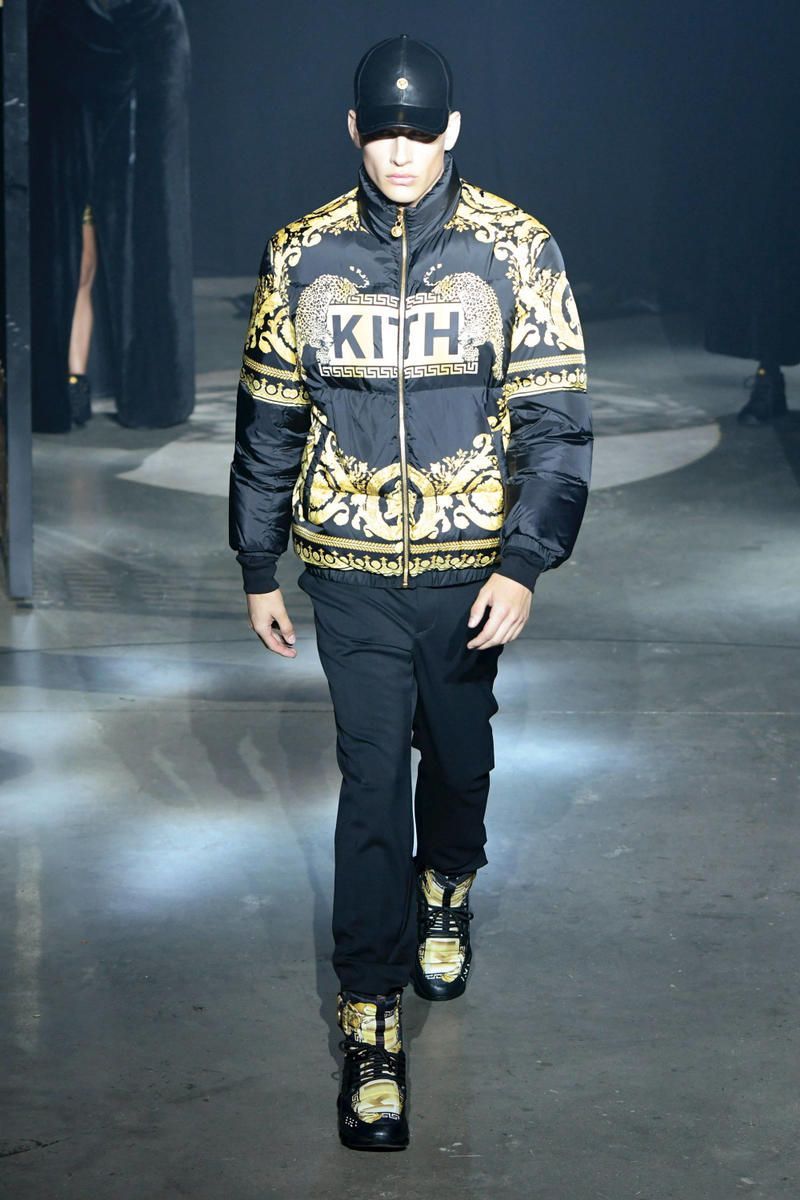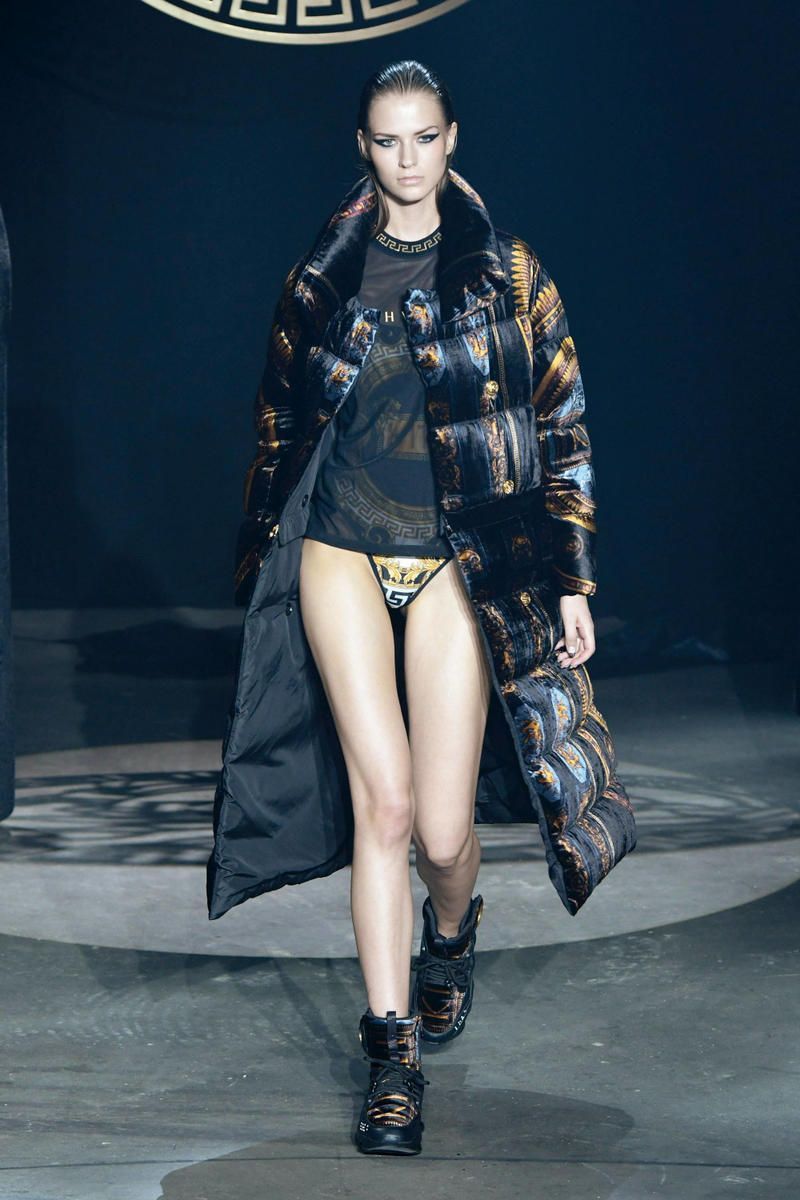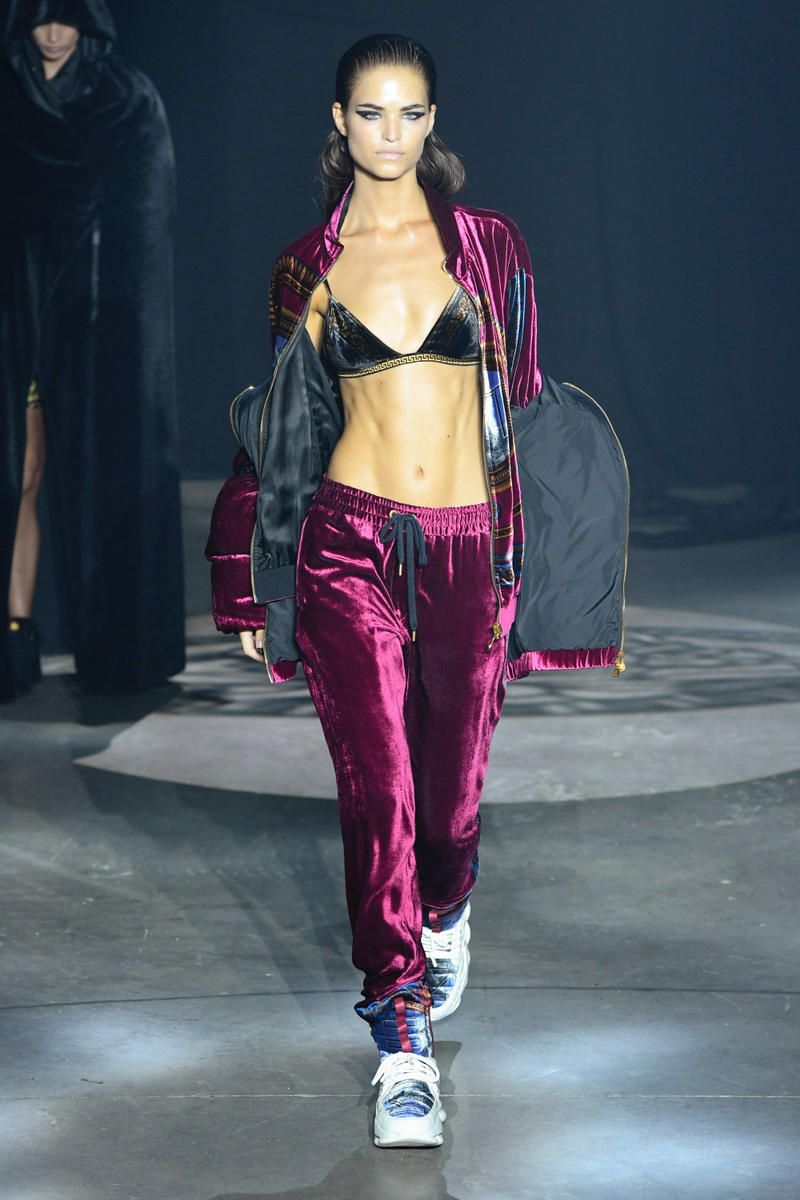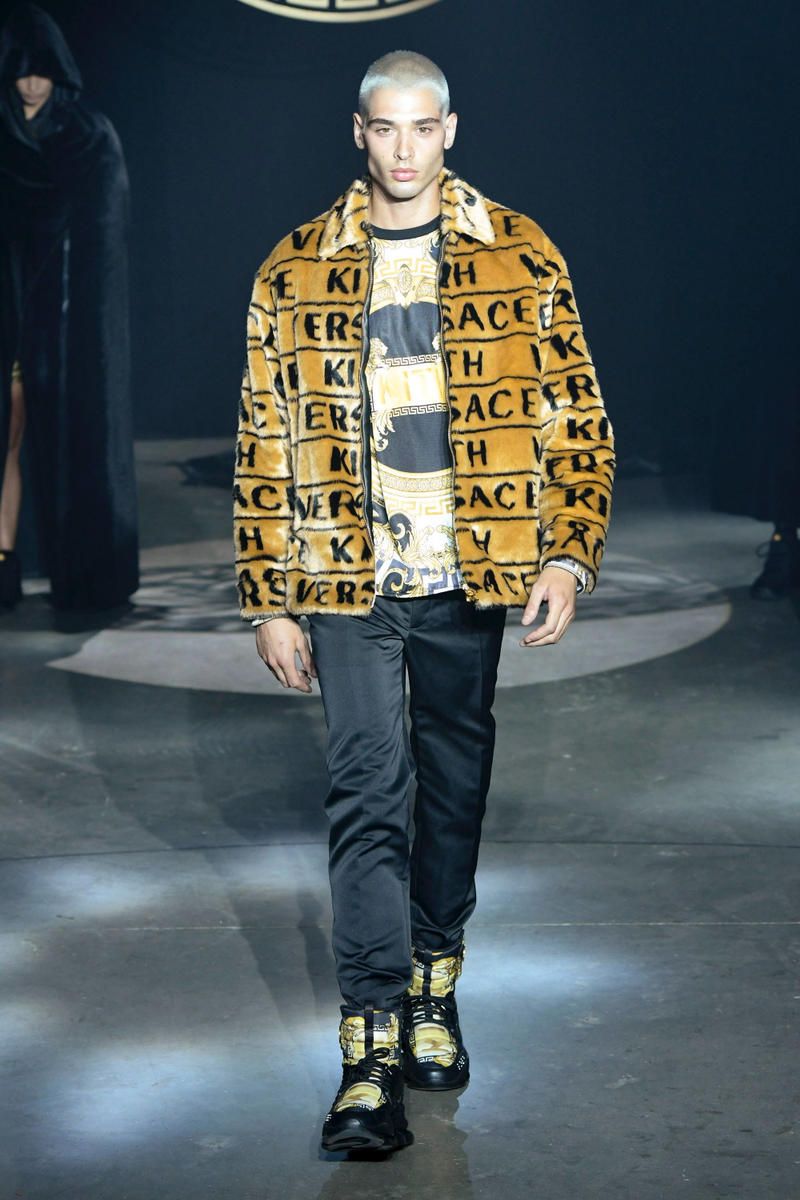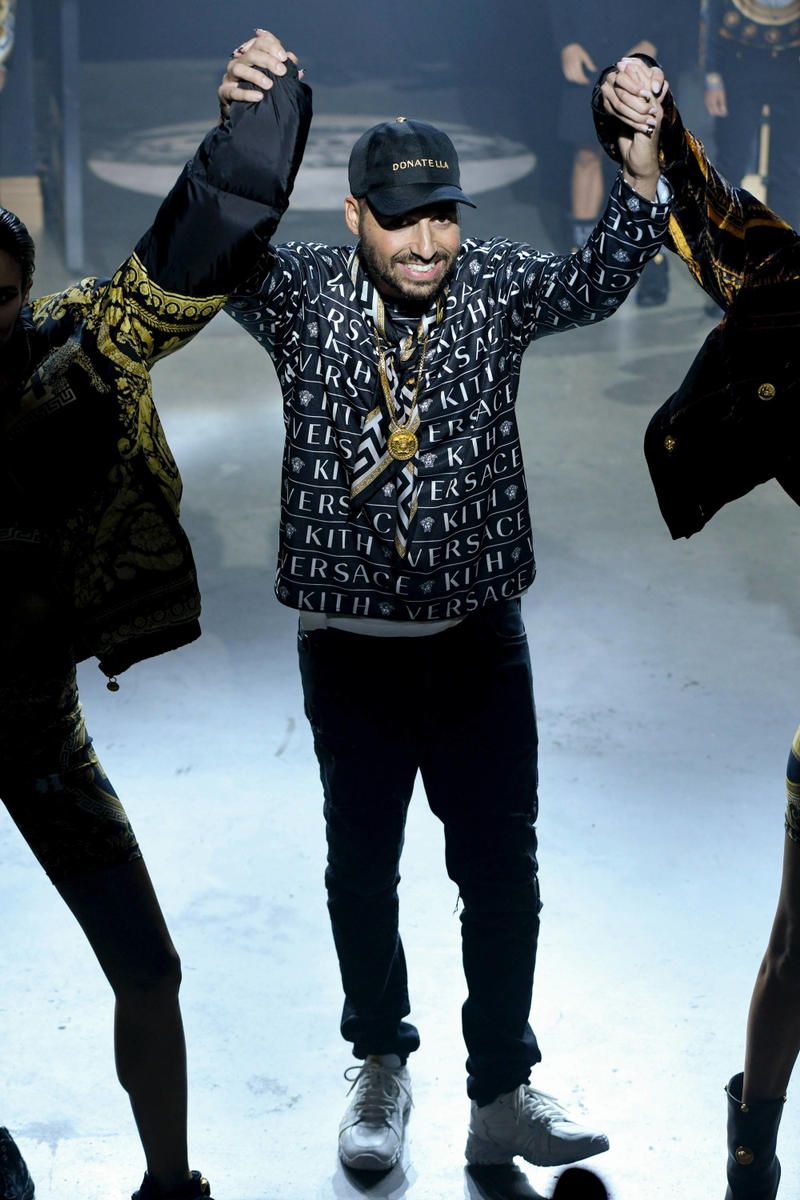 Kith Park Fall '18 is a proposal – a collection of collections – from which we want everything, there is no piece that we discard. But if we have to choose, the alliance with Donatella is our weakness. Fieg has set the standard very high… After this, what can we expect from the next season of KITH?