READ IN: Español
KITH x Versace, one of the most anticipated drops of the year, explores the style range of the 1980s by blending luxury and urban codes.  And by the way… Now on sale.
Just a few weeks ago, KITH announced that the new partnership with Versace was ready to hit the stores. Since then, the KITH x Versace FW18 has become one of the most anticipated launches.
The collection combines Versace's unique patterns and design with KITH's own more urban aesthetics. Sneakers signed by the fashion house, elegant pieces and prints that evoke luxury and glamour are some of the most iconic elements of the lookbook of this collaboration.
Leather, gold and velvet have come together to create an ostentatious collection that boasts haute couture with the most daring contemporary trends in sport key.  We highlight the wool coat with a huge gold pin, the gold jewelry size XXL, the leather jacket with tiger aesthetics and the velvet tracksuit that wraps Bella Hadid in the lookbook.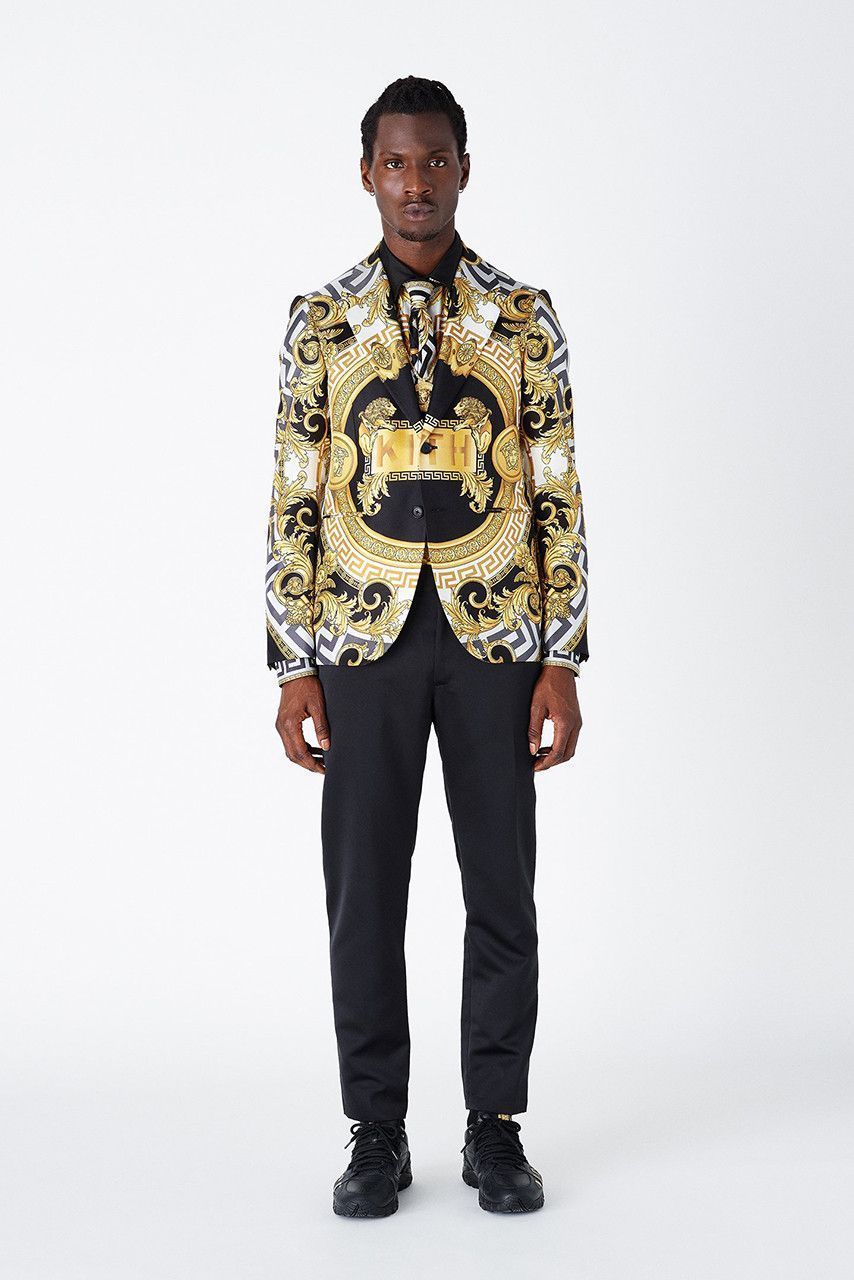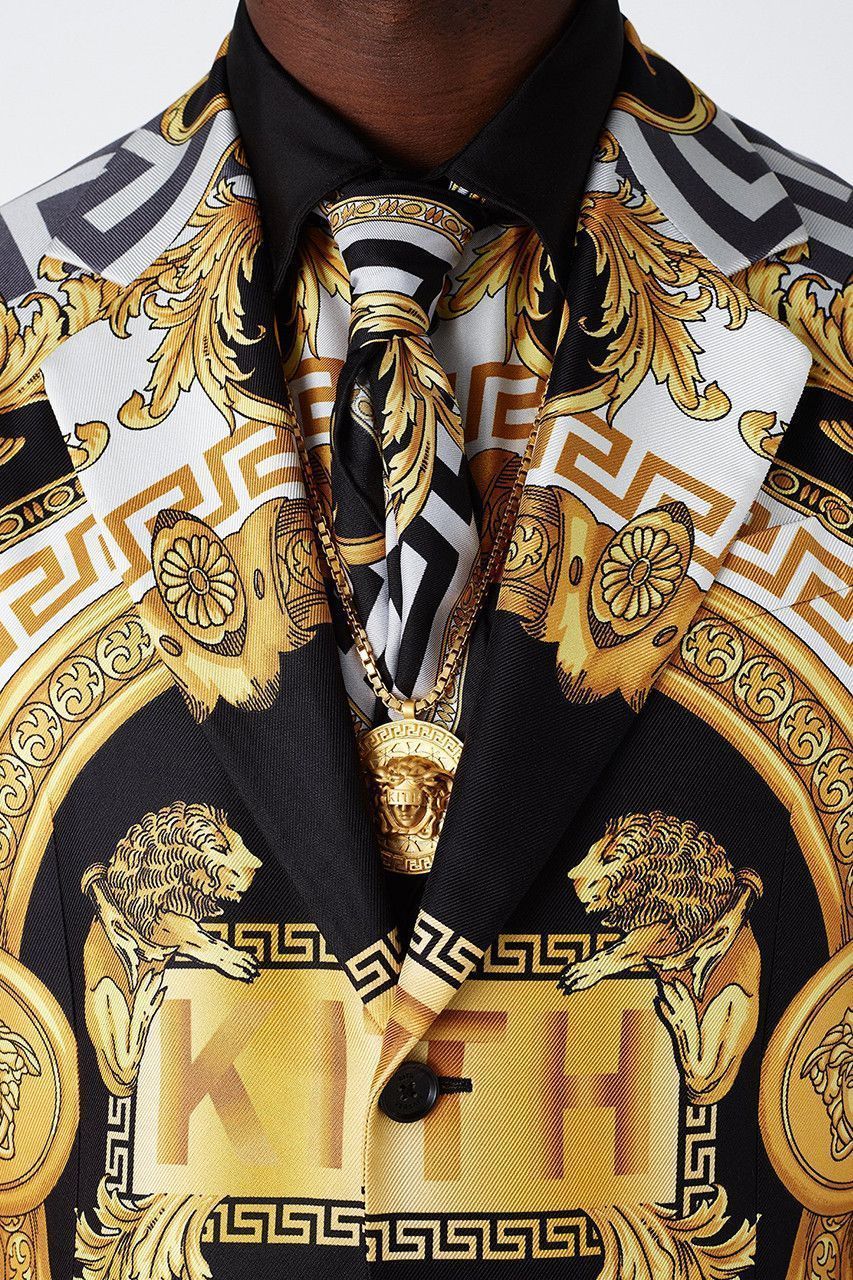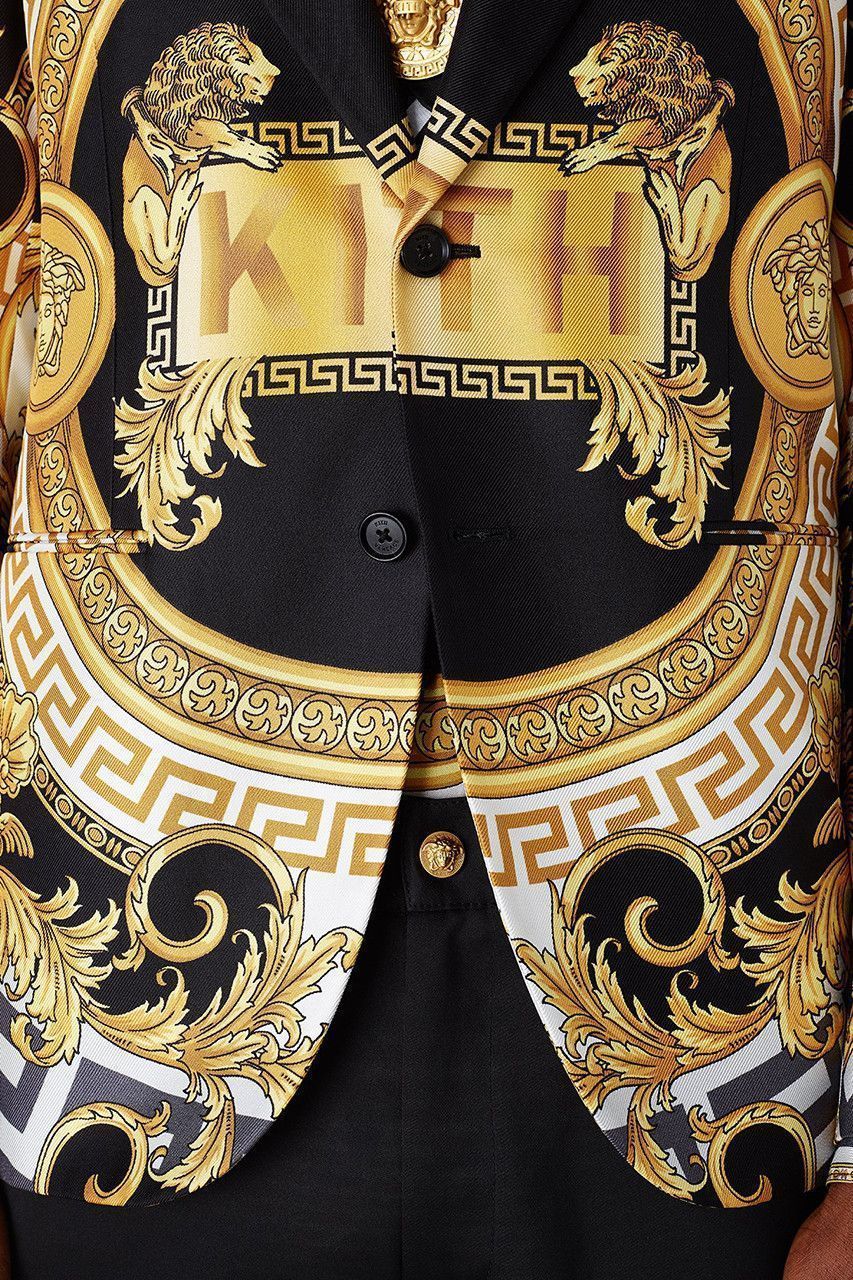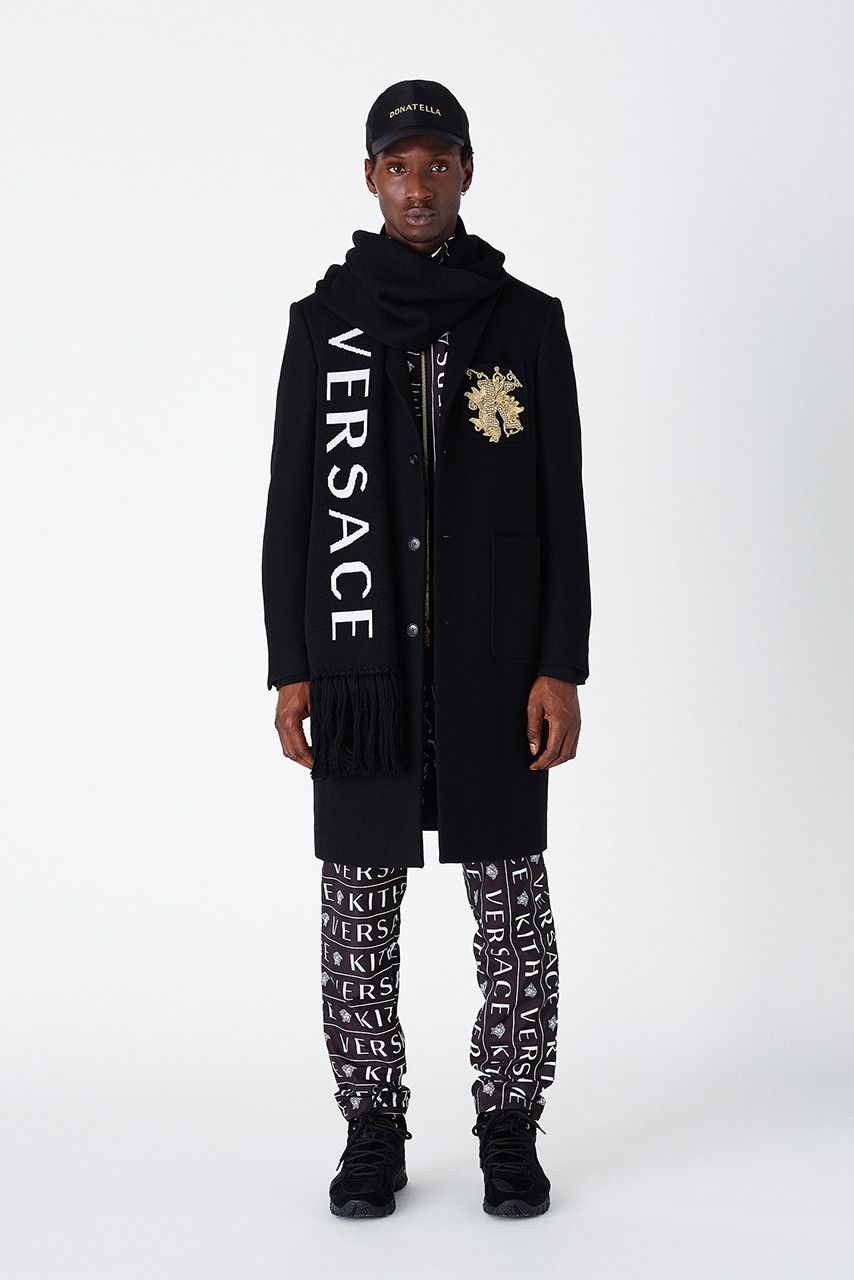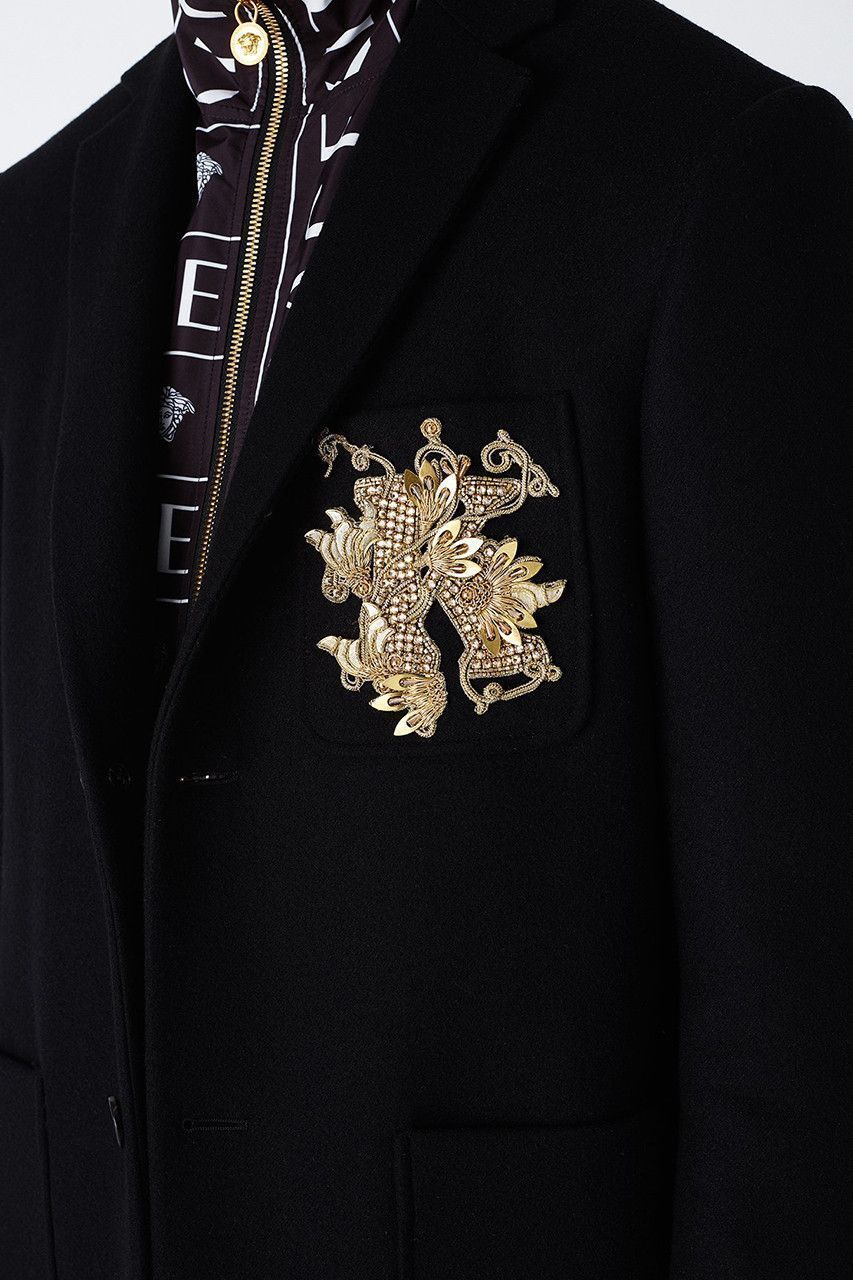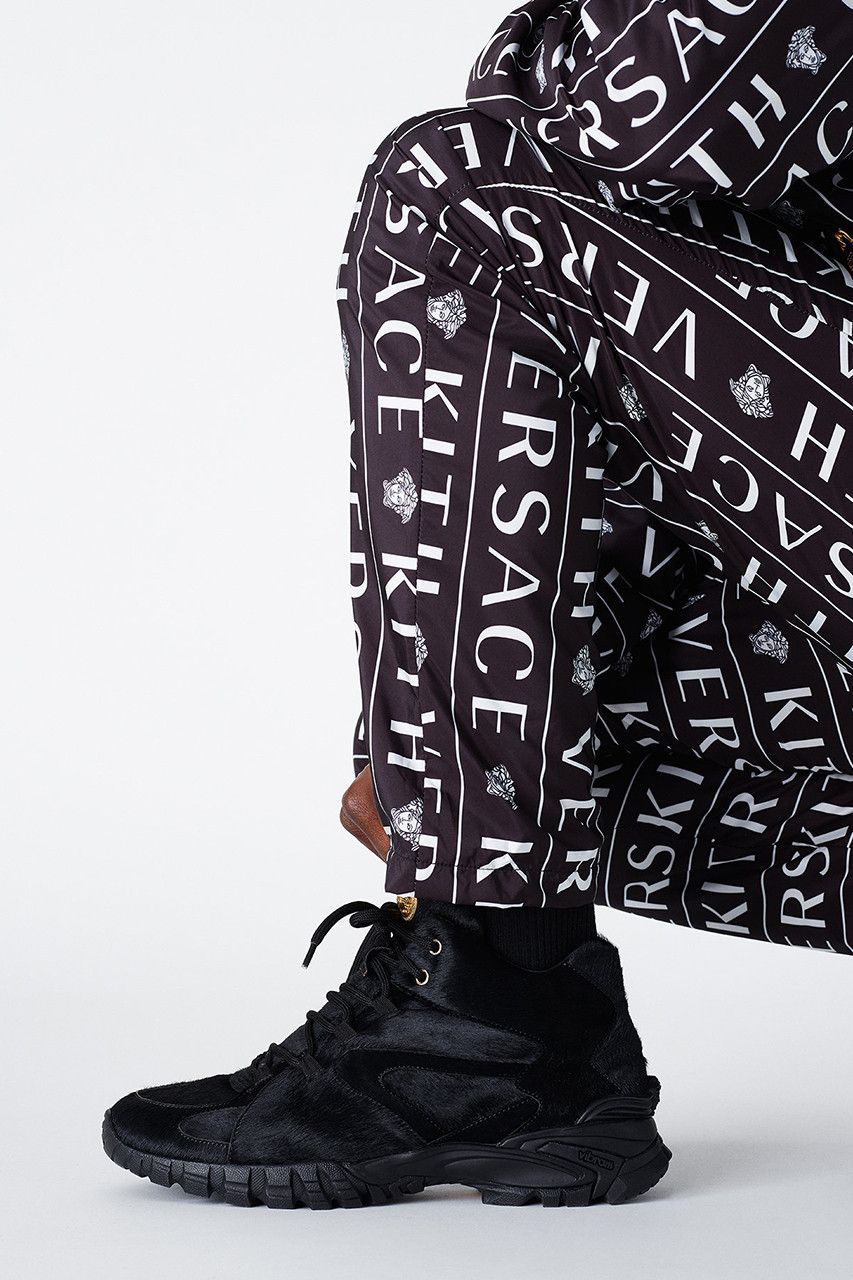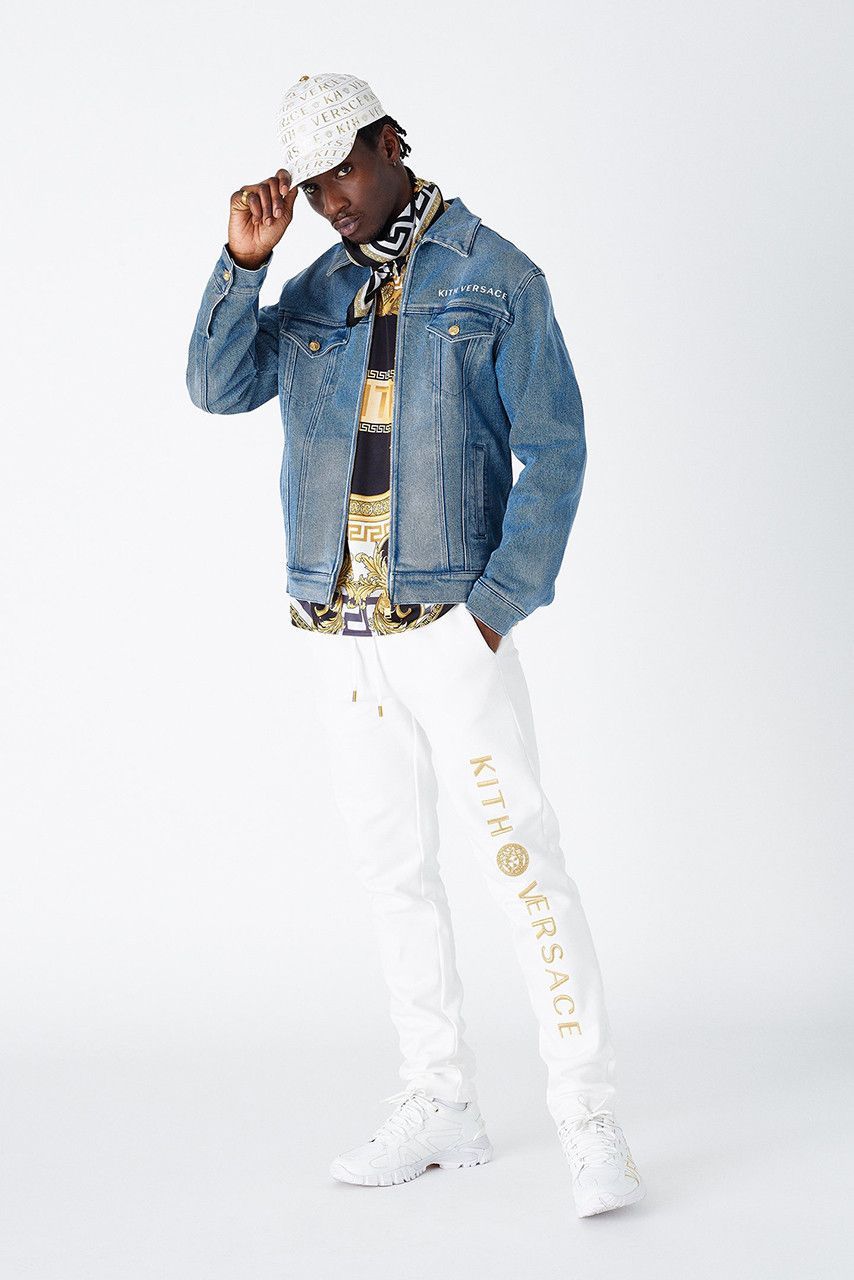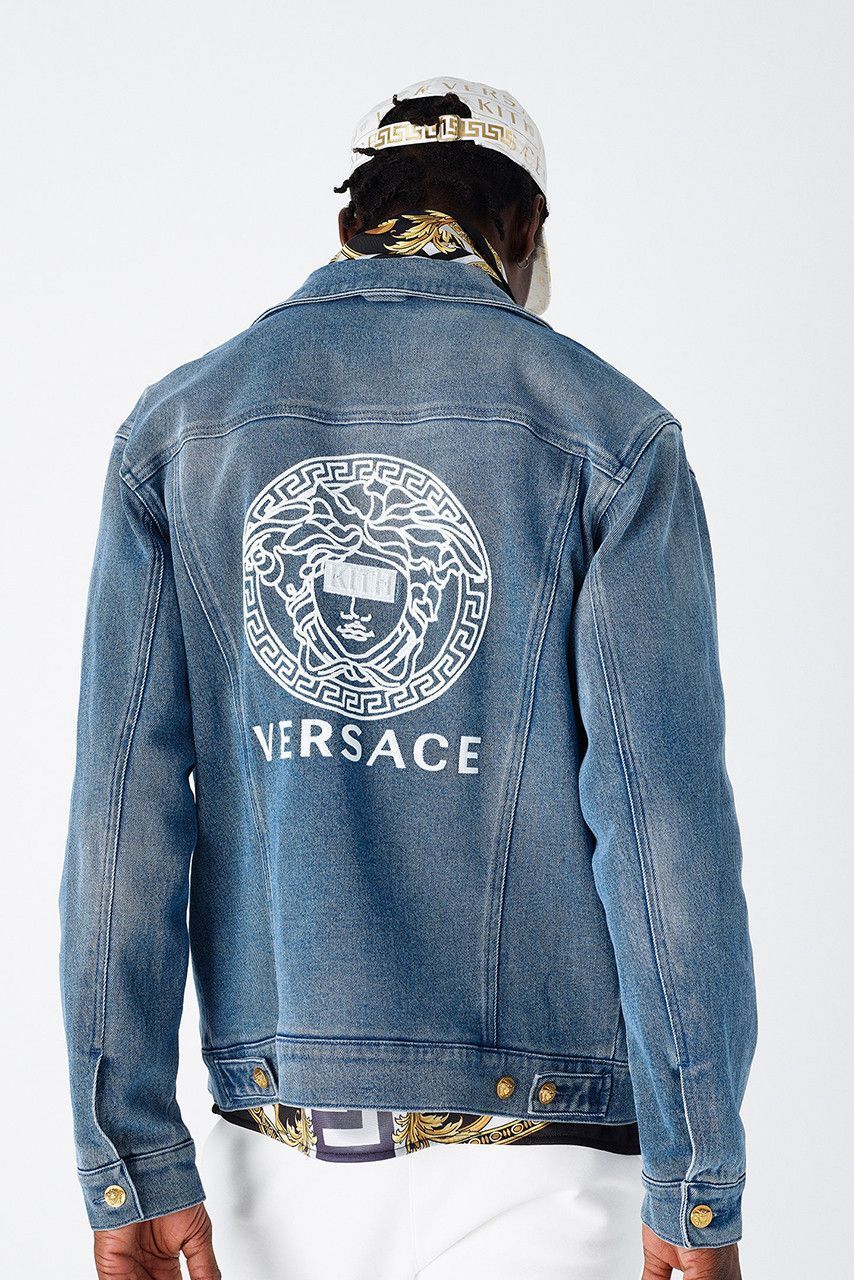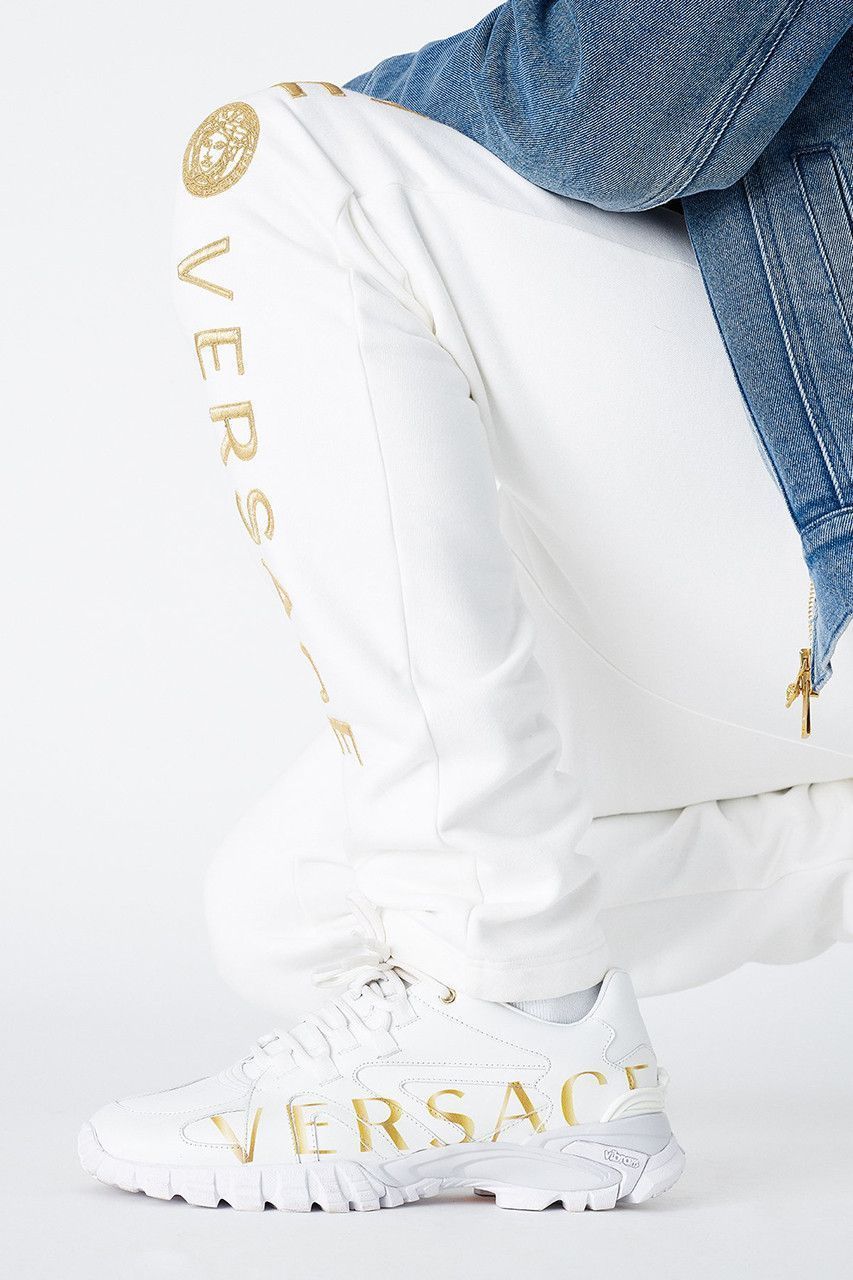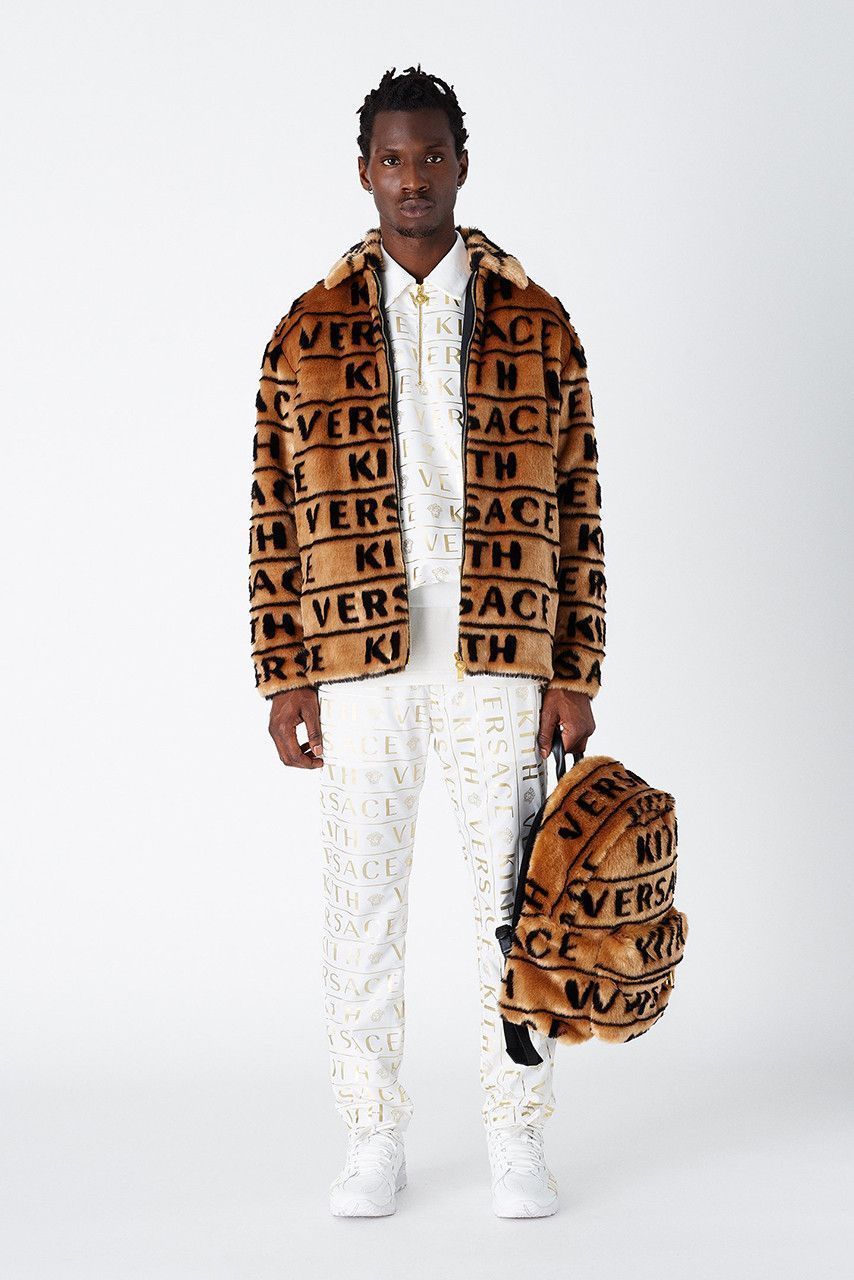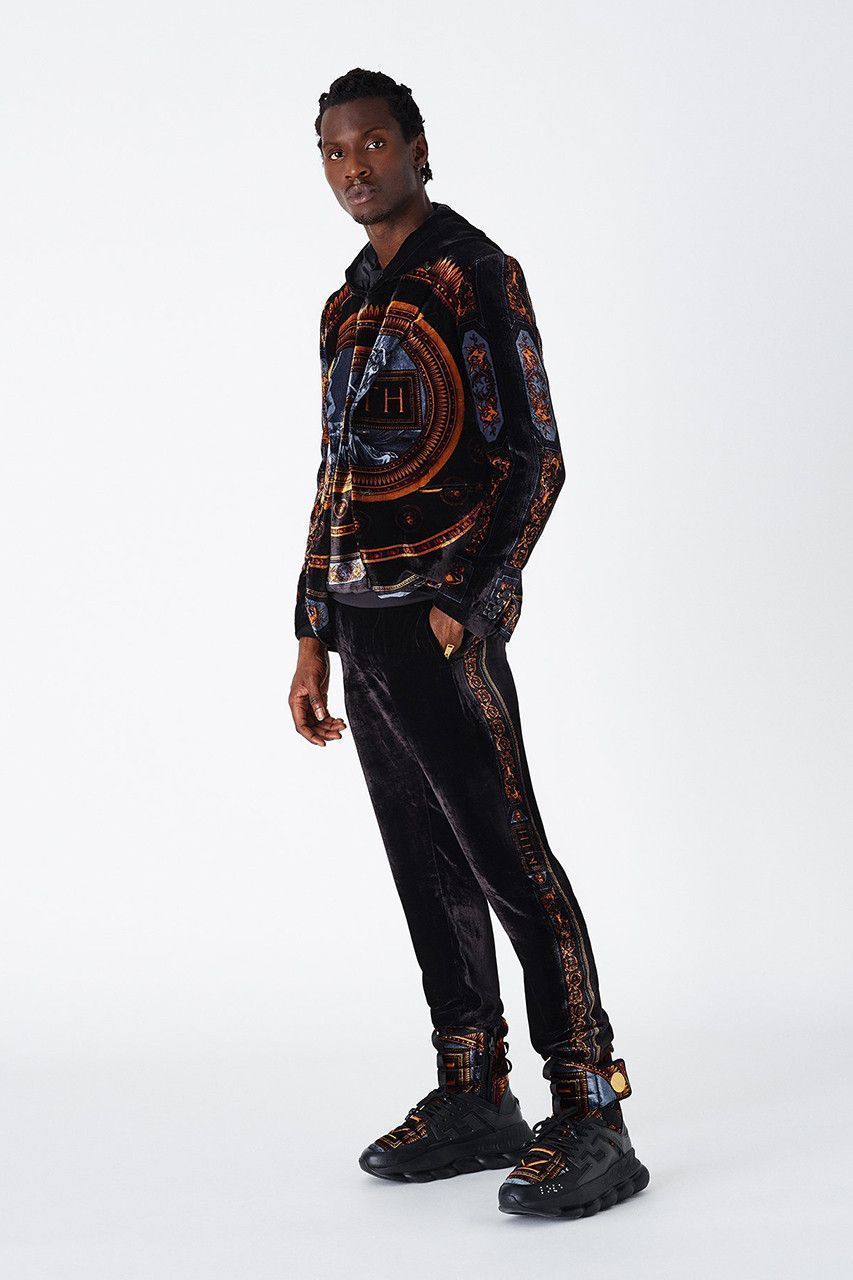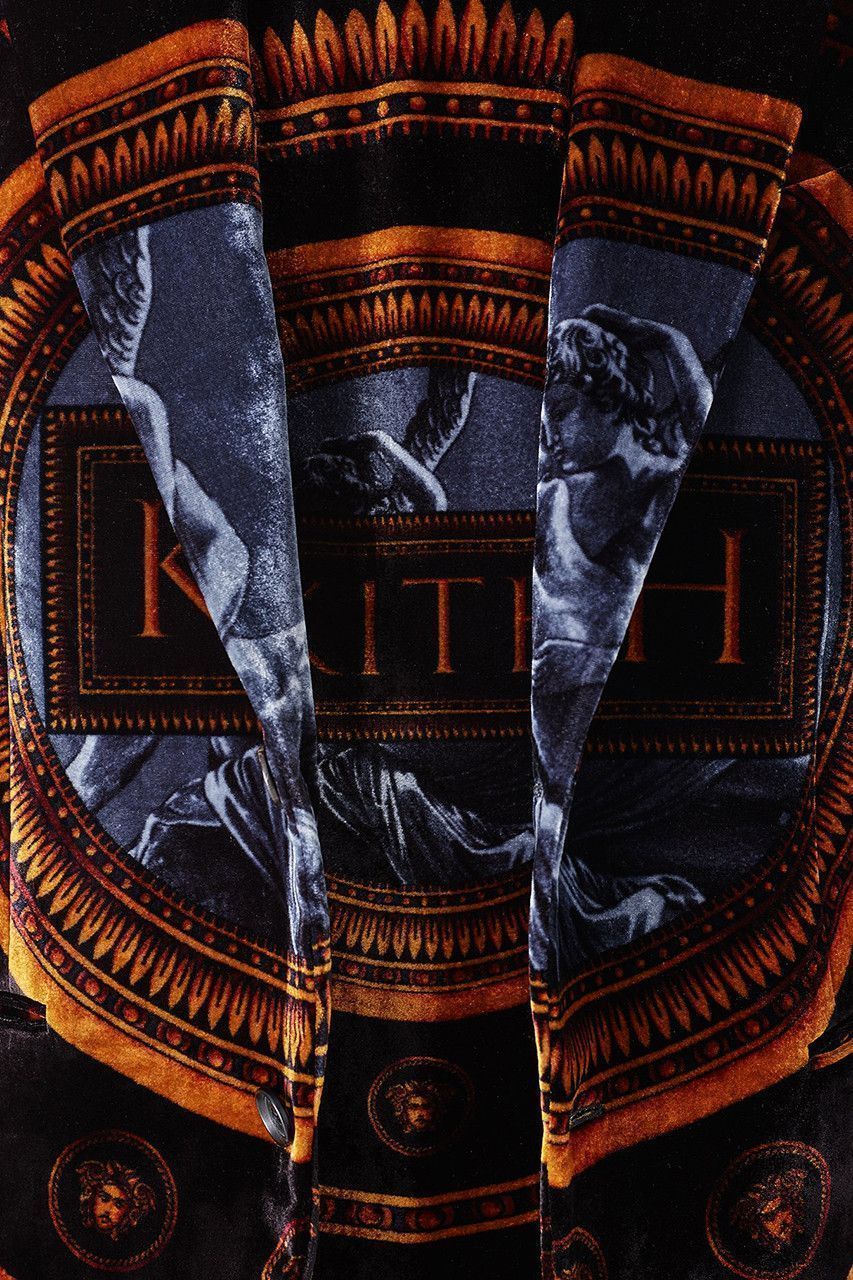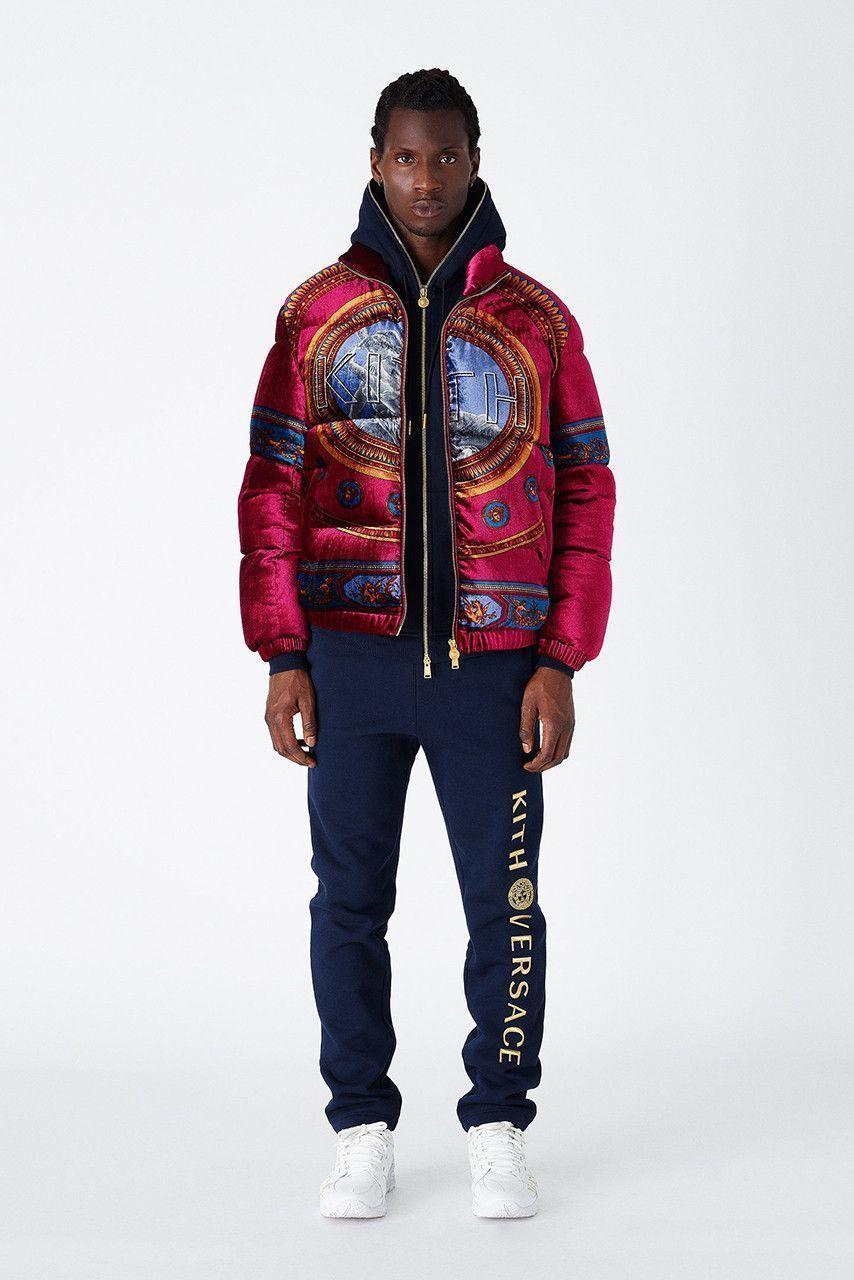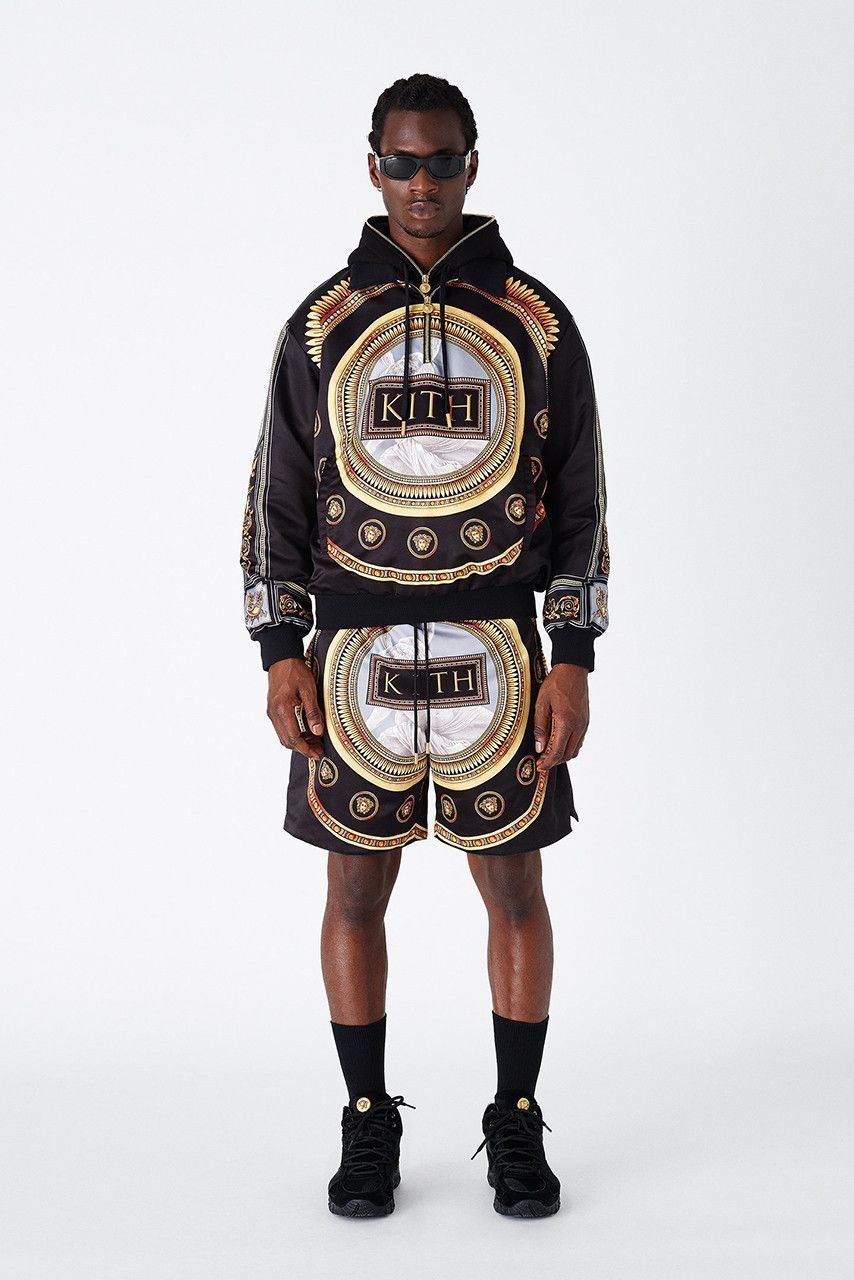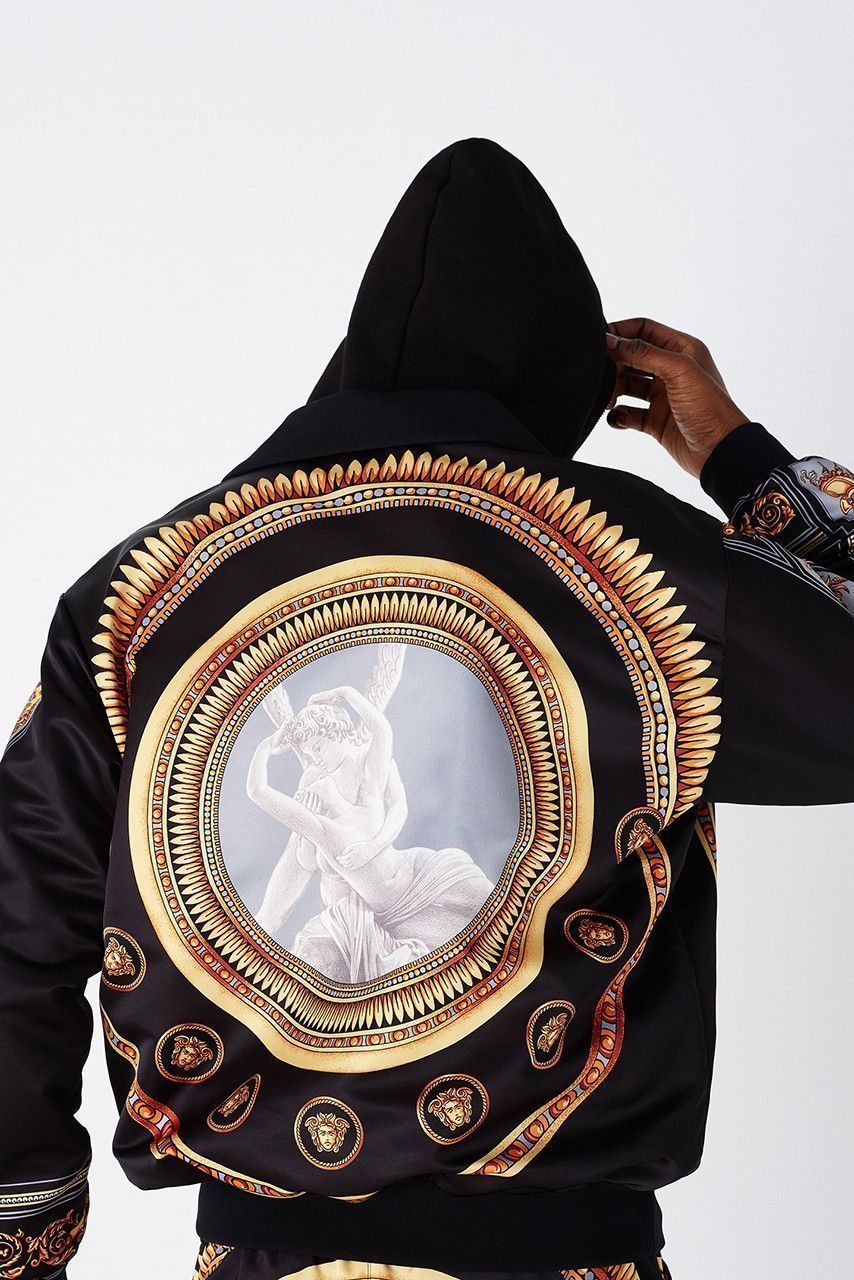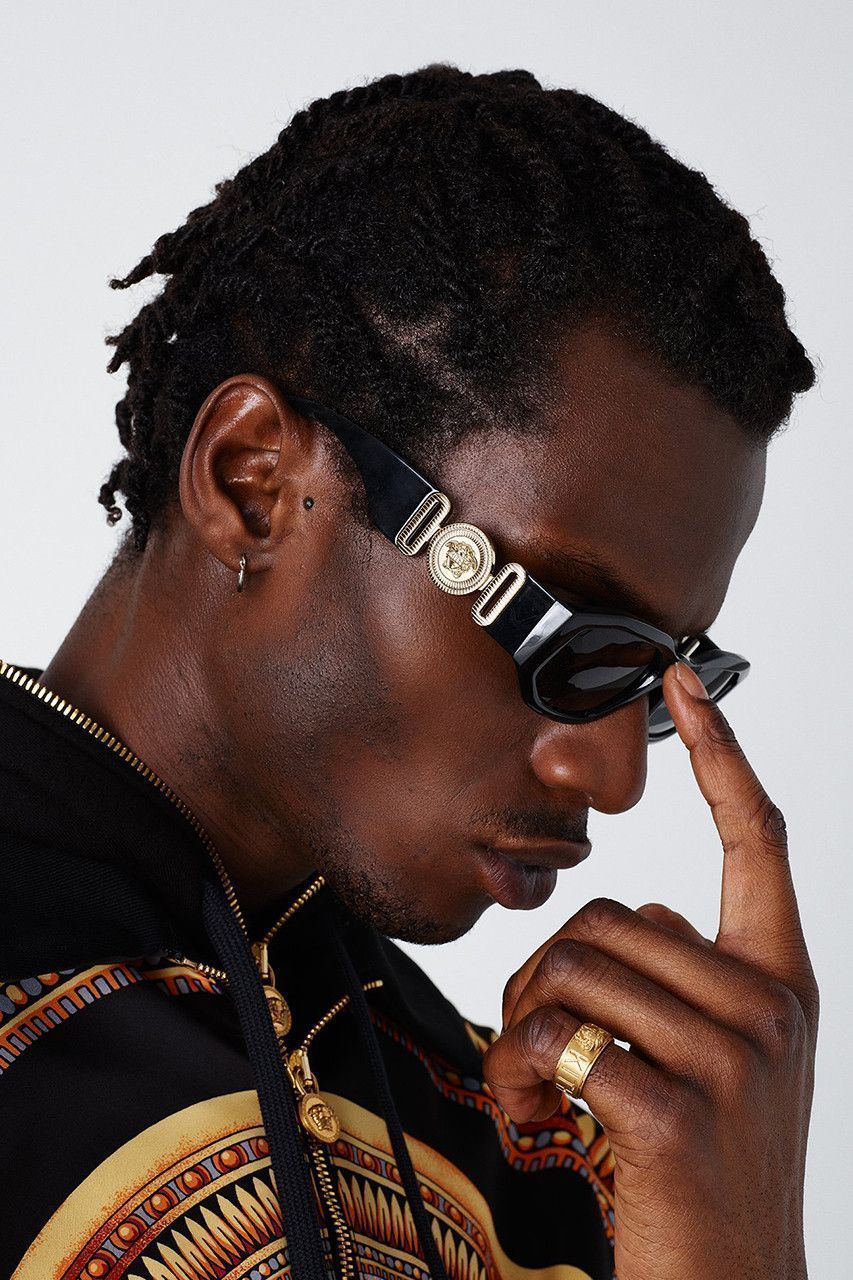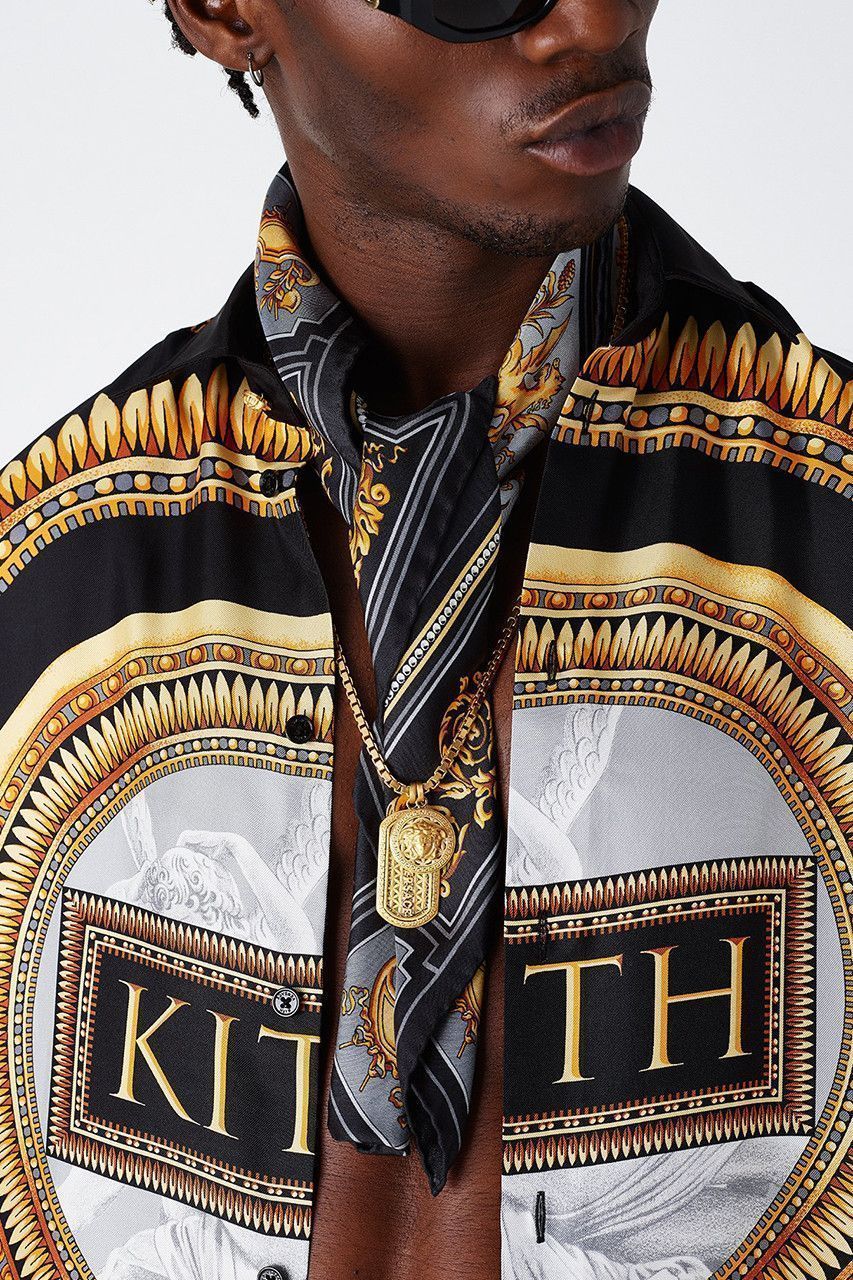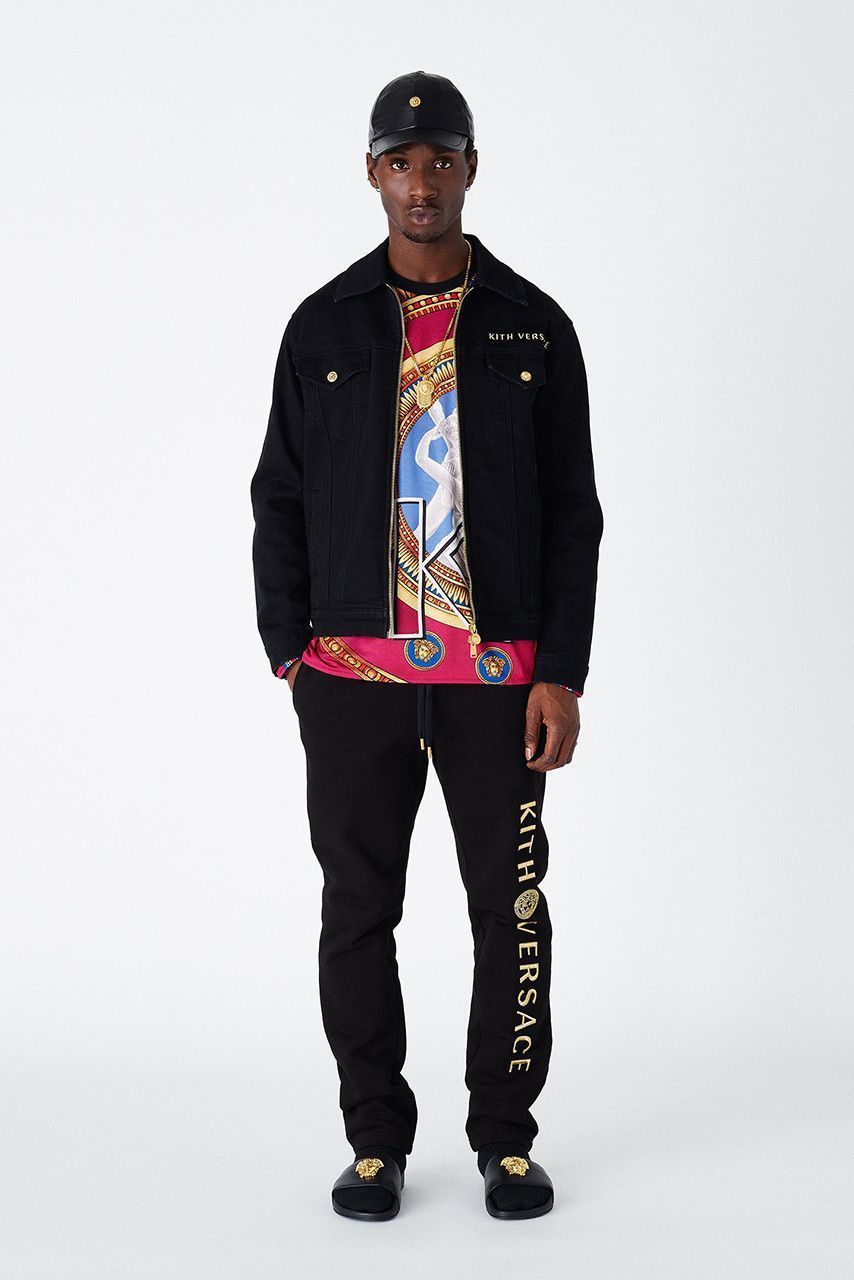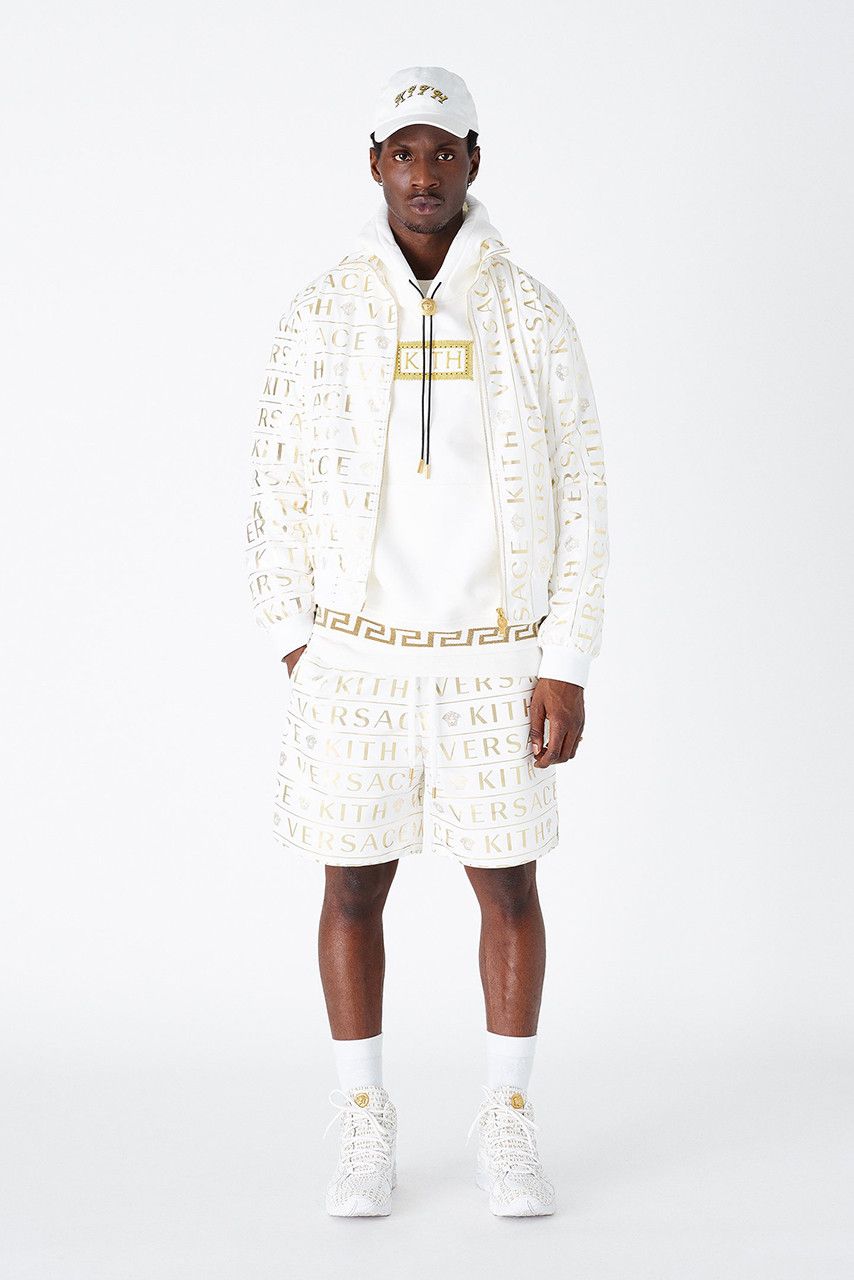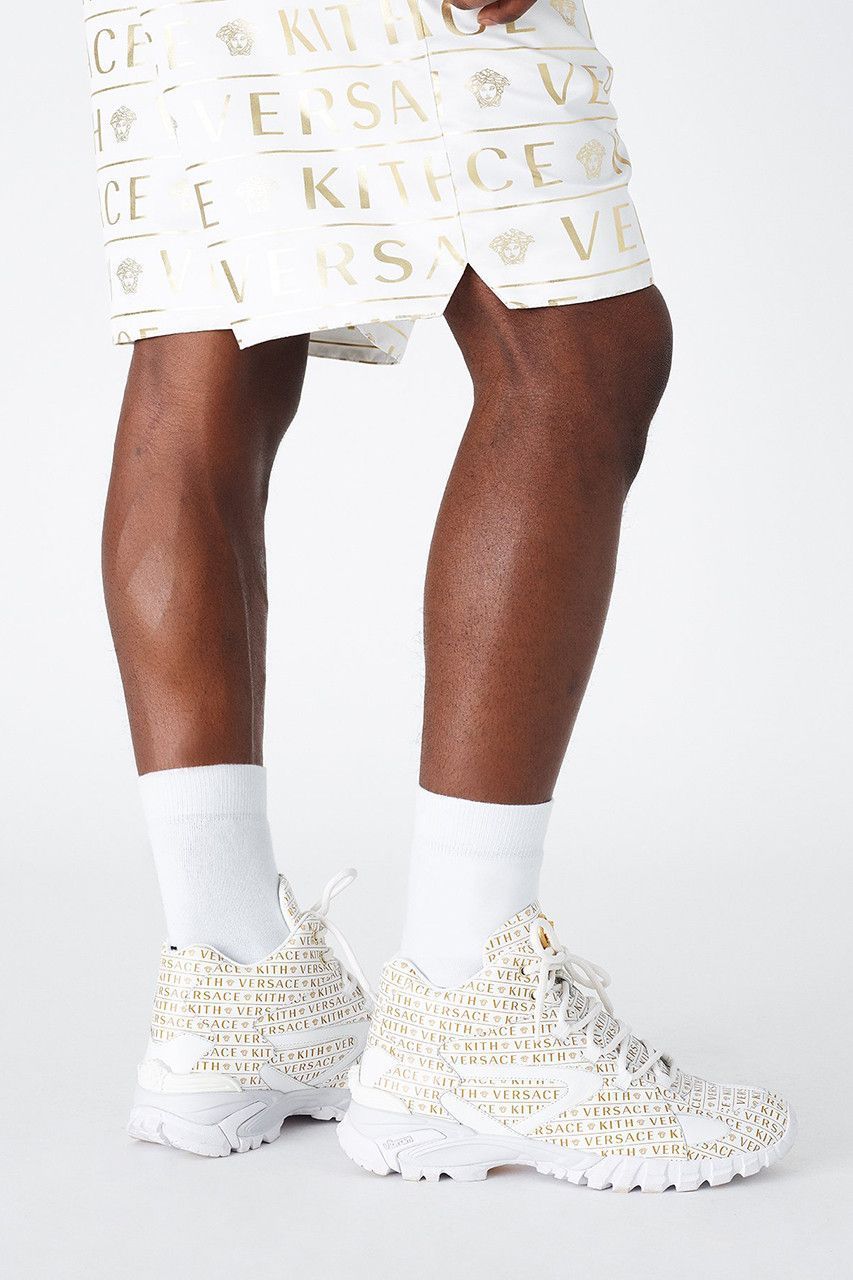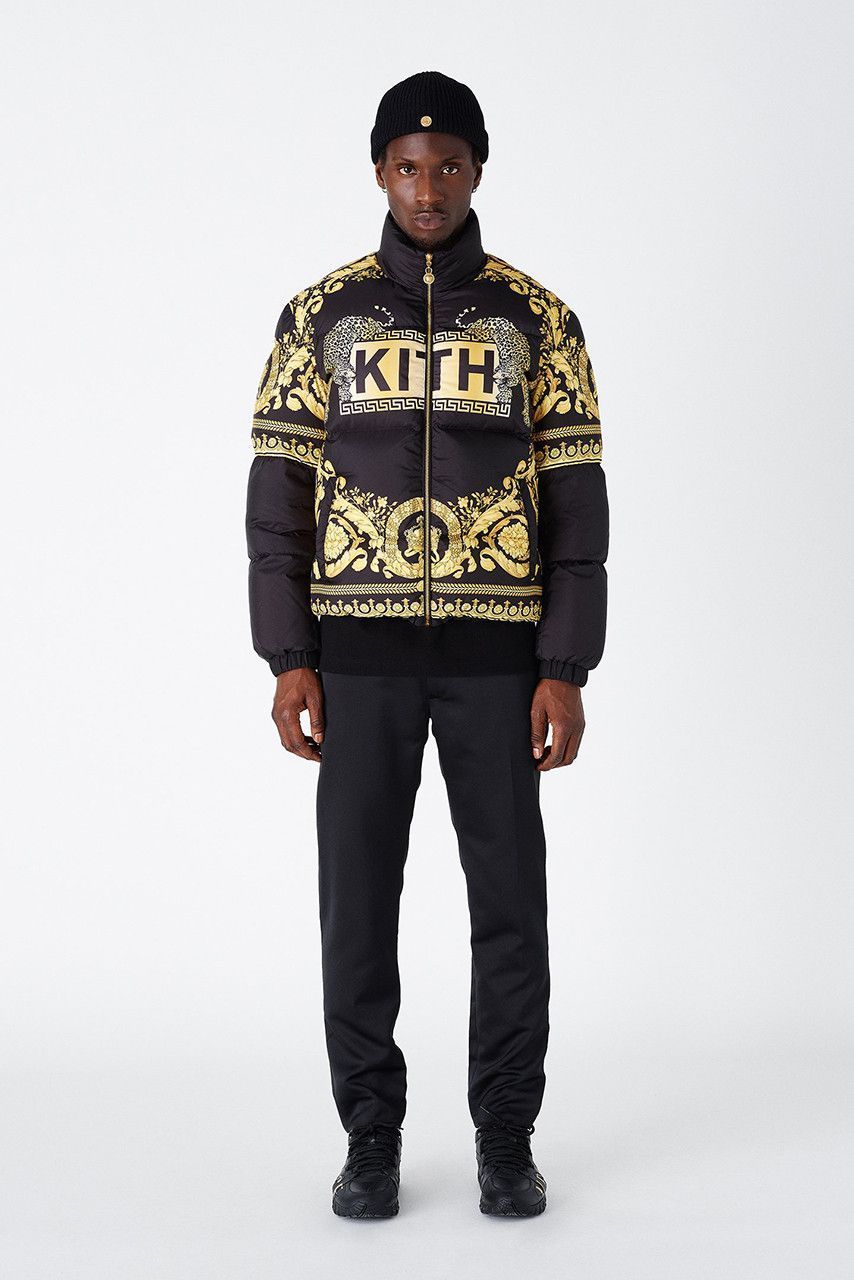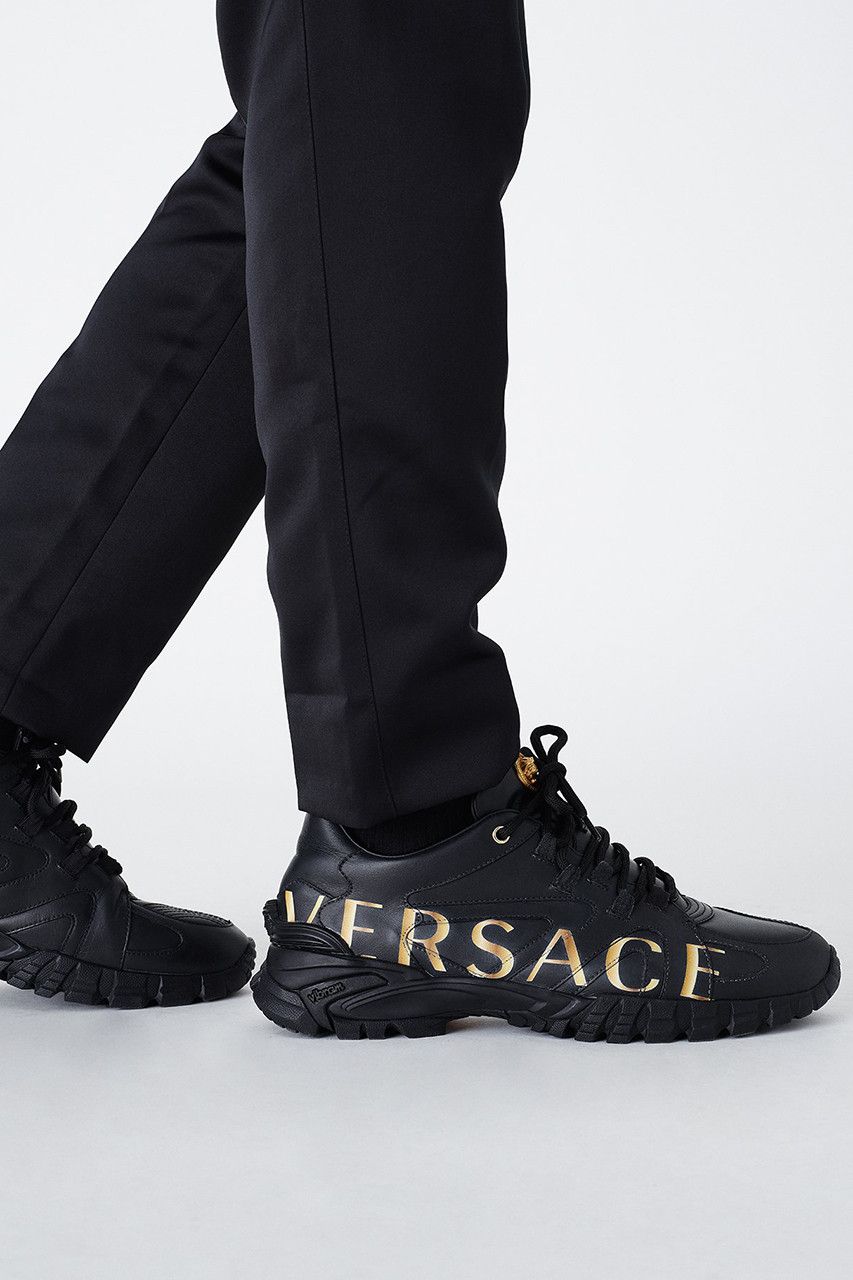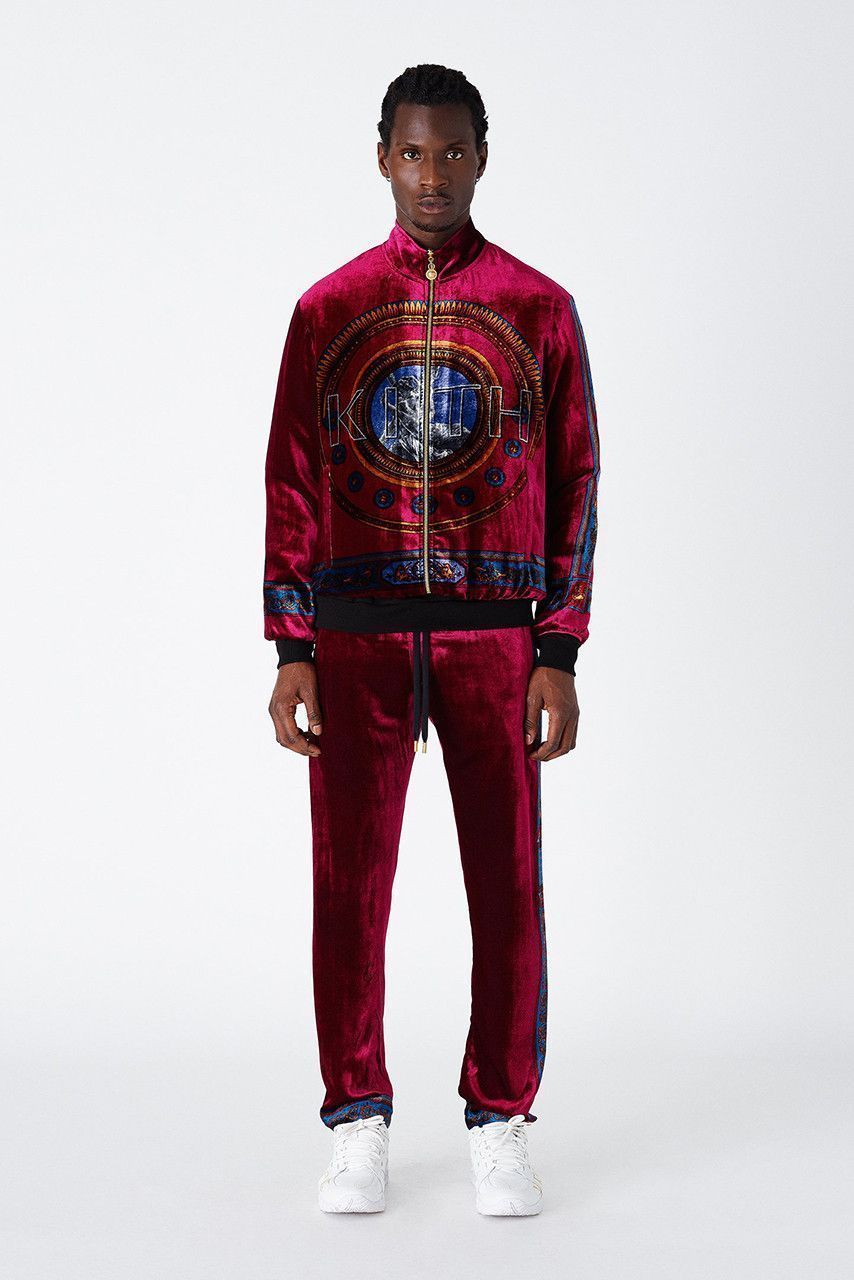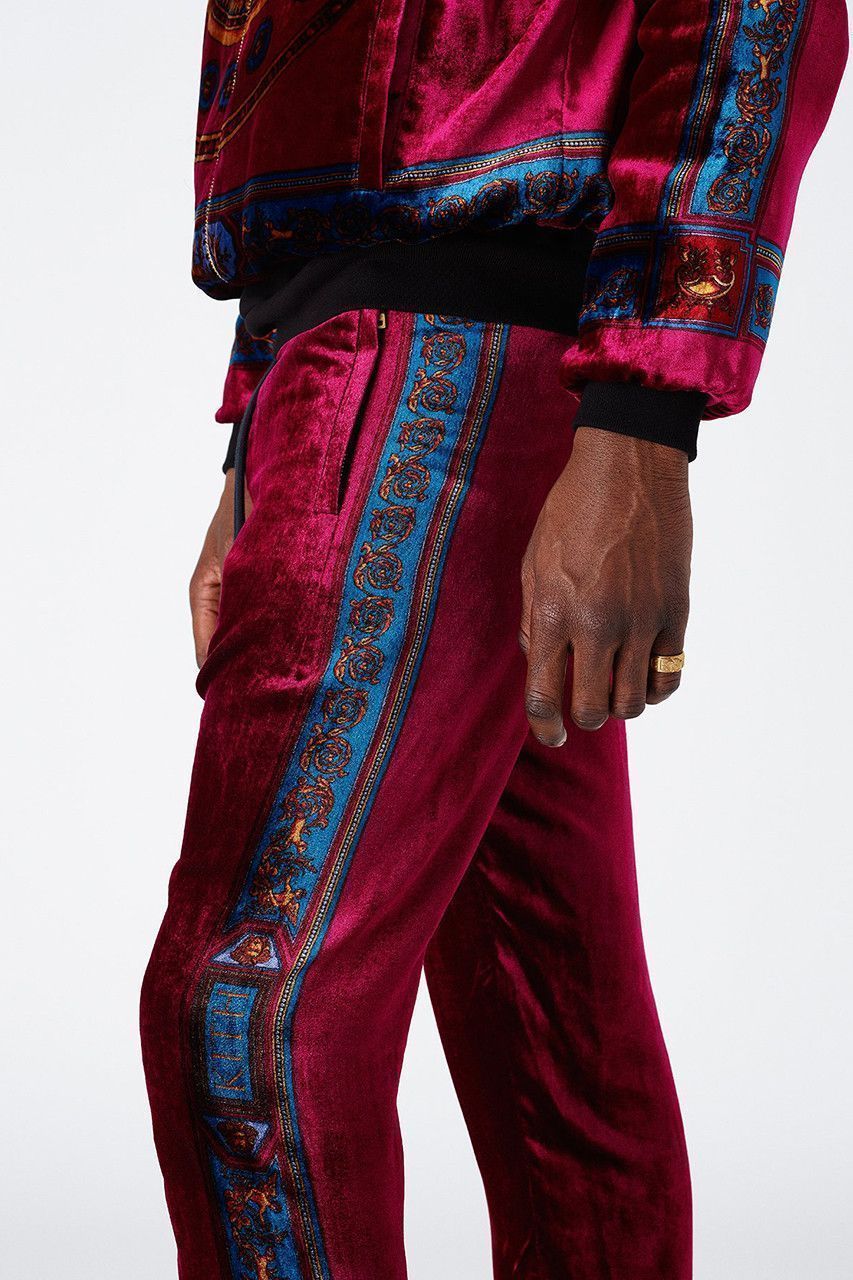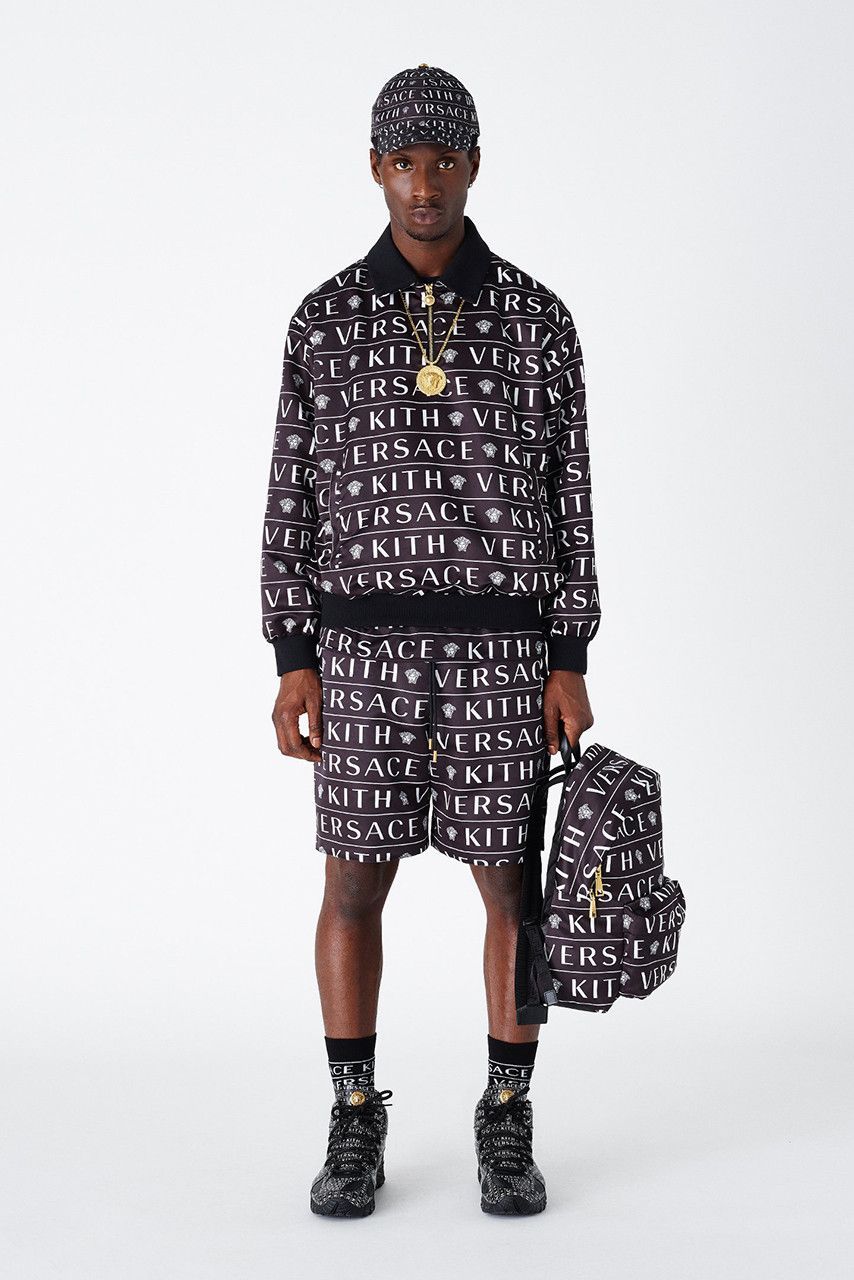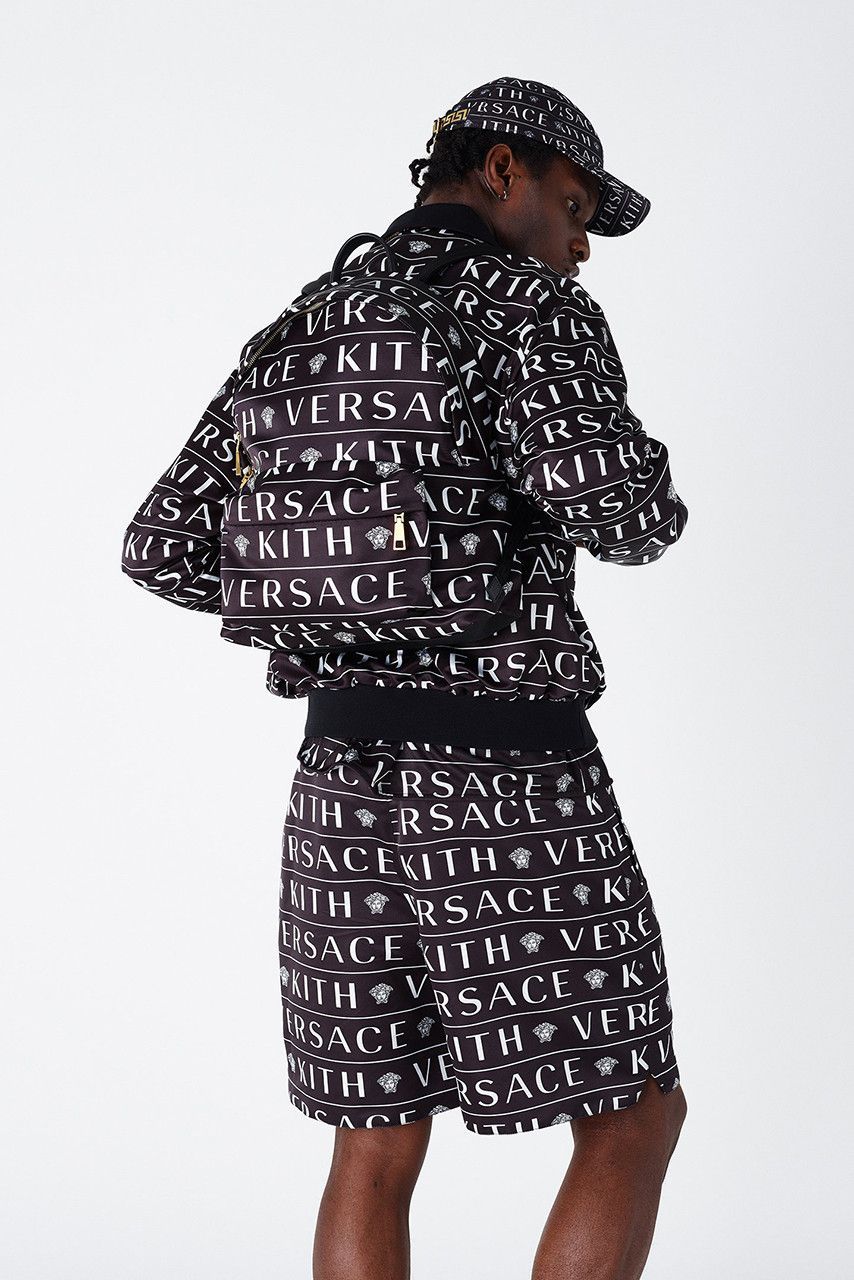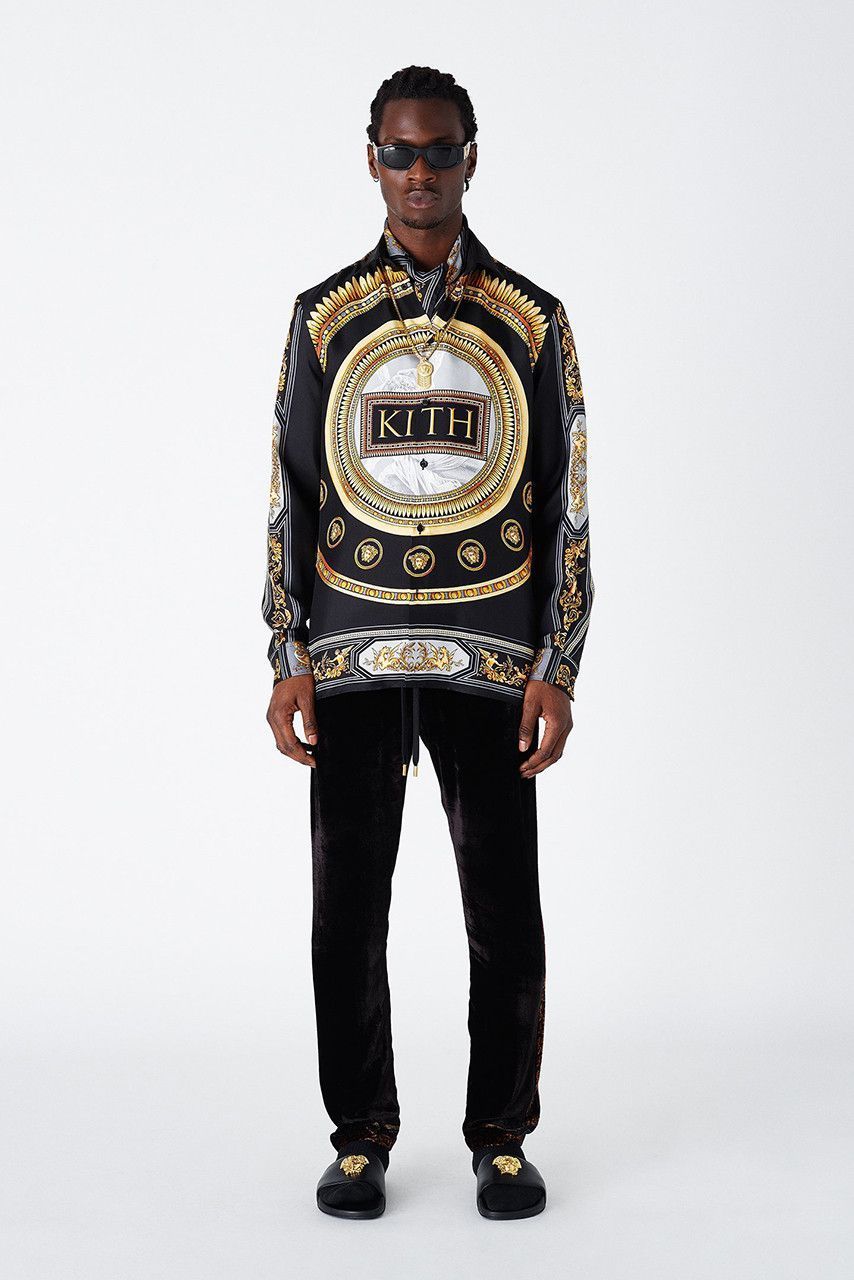 The pieces in the collection have been made in Italy combining a wide range of different and quality fabrics and textures, such as satin, velvet and silk. The logo of this fusion is the iconic Versace jellyfish with the word KITH in its eyes. A perfect balance of opulence and street wear.
KITH x Versace is now available on the American retailer's website.