READ IN: Español
Rumours are circulating online that Kourtney Kardashian and Travis Barker got married during their Las Vegas getaway.
Yes, we're all excited about the frenzied romance between the eldest Kardashian and the Blink-182 drummer. With every post they upload to Instagram it seems that our hearts explode with so much passion but…. Have they decided to take their relationship a step further?
Last weekend, the couple travelled to Las Vegas to attend a UFC fight. As we could see in their IG stories, they were both very affectionate in the pictures… so far so normal. But alarm bells went off when Glen Oropeza, Kourtney's hairdresser, shared a photo of the couple at the hotel with the caption: "…NOWWWW I understand why people tie the knot in Vegas. There's nothing like love AND a good time." This was accompanied by a series of emojis depicting a chapel, a party face and a ring – which was later replaced by a black heart.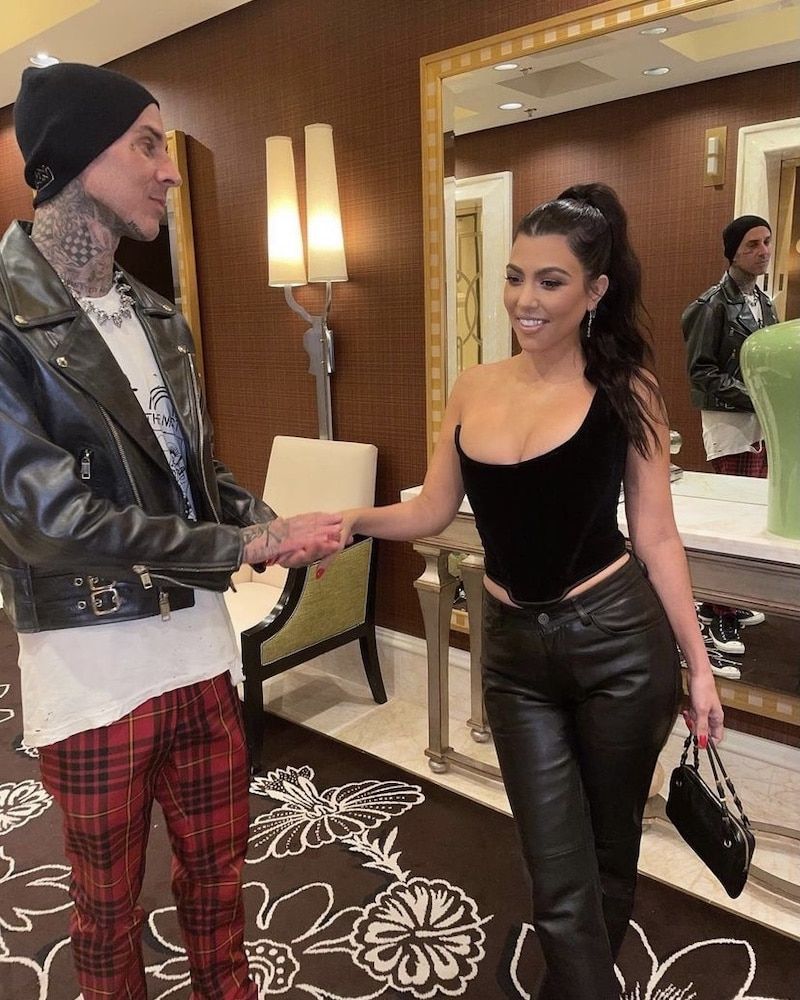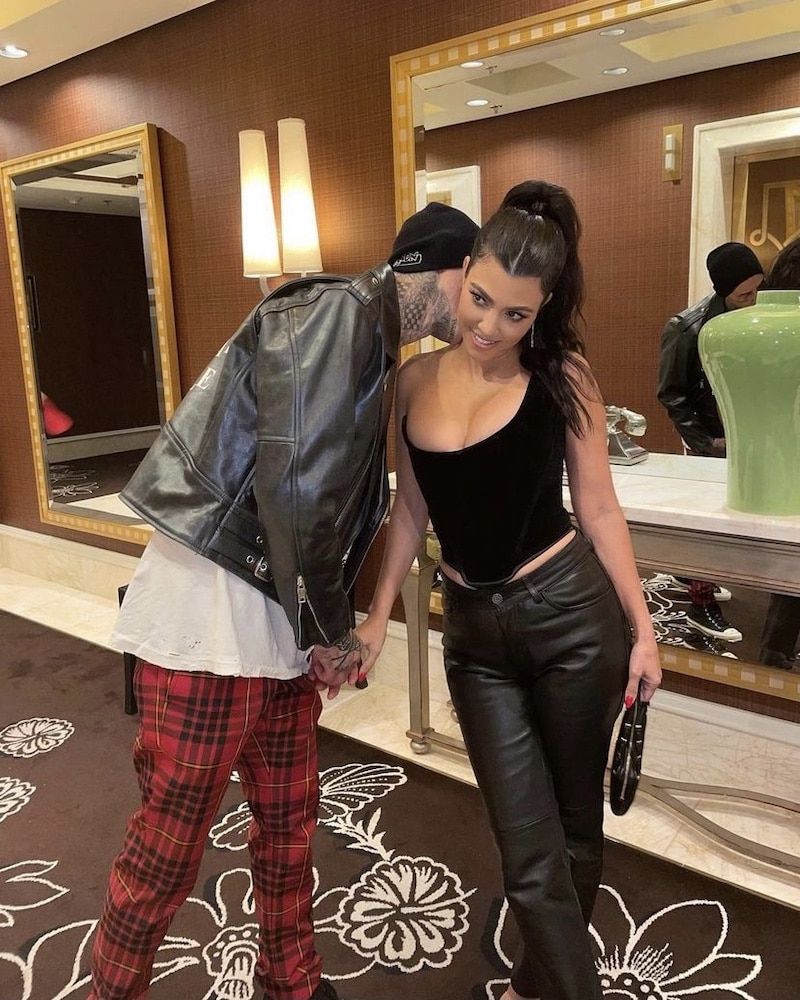 All of this caught the attention of fans, who quickly began speculating about a possible wedding. While suspicions continue to circulate online, neither Kourtney nor Travis have confirmed or denied the information. Stay tuned…