READ IN: Español
Without a doubt, one of our favourite couples of the year is Kourtney Kardashian and Travis Barker. Their passionate Instagram romance captivated us from the very first moment. Now, they've moved their love to beautiful Italy and the interwebs are on fire again.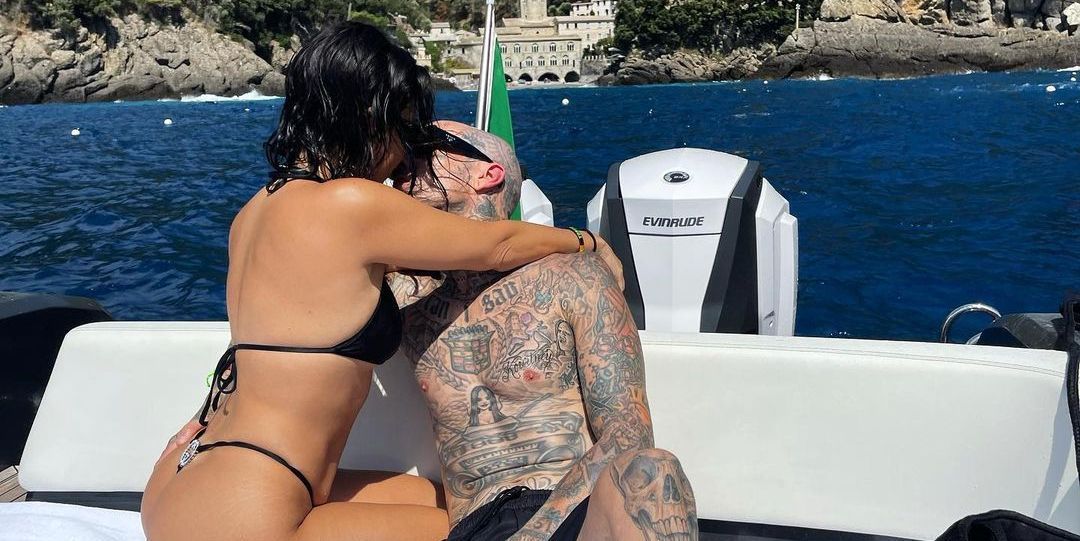 The eldest sister of the Kardashian clan and the Blink-182 drummer have escaped to Italy for a romantic adventure and, by the way, to attend the Dolce&Gabbana fashion show. As we expected, their social networks were flooded with romantic pictures where we could see the couple enjoying their holidays happy and in love. So far so normal…
After a paparazzi published a series of hot photos of the couple, Scott Disick – Kourtney's father and ex-boyfriend – couldn't resist the temptation to criticise the celebrity and sent one of the images to Younes Bendjima – also Kourtney's ex-boyfriend – in an attempt to get it off his chest. What she didn't know is that the model and boxer would not only not follow her lead, but would post the conversation on his Instagram stories for the whole world to see.
De momento Kourtney se ha mostrado indiferente ante esta situación, pero Barker ha publicado una imagen de Ray Liotta en Uno de los nuestros que resulta de lo más llamativo… Sospechamos que el músico ha reaccionado tal que así:
So far Kourtney has been indifferent to the situation, but Barker has posted a striking image of Ray Liotta in Goodfellas…. We suspect that the musician has reacted in this way: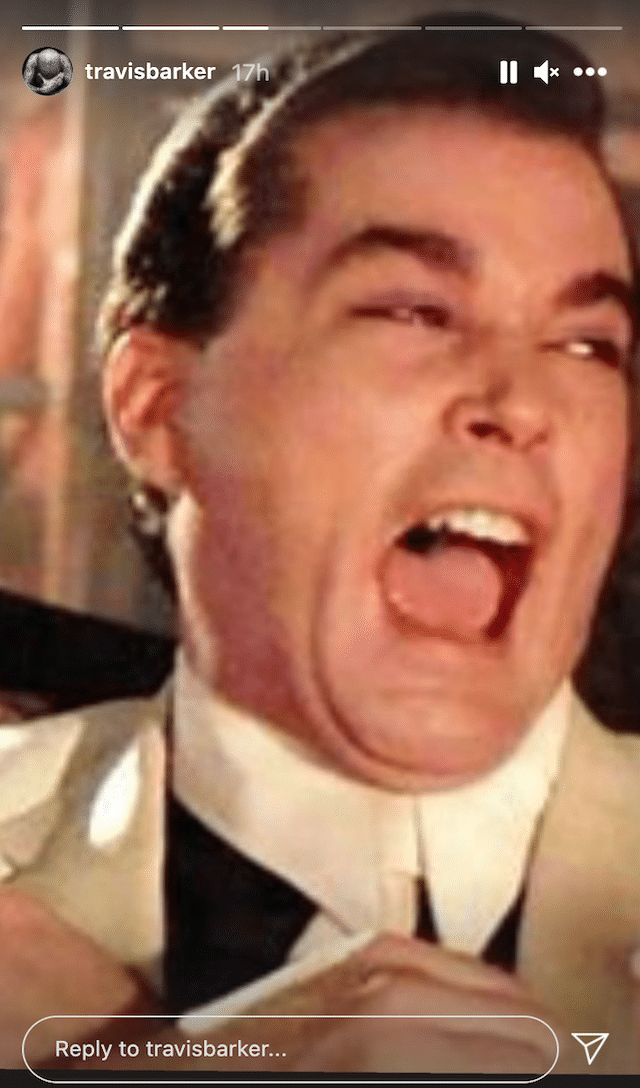 Oh Scott, you've got it bad…